NEWS
Over 4 Million UK Working-Class Men Suffer in Silence With Their Mental Health
---
A new report has revealed that working-class men are less likely to be aware of symptoms of common mental illnesses, and are less likely to seek treatment and support
One of the largest studies of its kind was released today. Published by Public First and commissioned by Kindred Group, Tackling The Stigma: using the power of sport to support men's mental health has revealed that working-class men are disproportionately likely to suffer from mental health issues.
According to research, men are less likely to be aware of the symptoms of depression and therefore, less likely to seek treatment and support as a result. Key findings suggested that 40% of all UK adults have experienced symptoms of mental health issues over the past 12 months, with just 27% receiving a clinical diagnosis. Previous research has found as many as 60% of the population are unable to identify common mental health symptoms.
This latest research also revealed 28% (4.34 million) working-class men have experienced symptoms of a mental health issue that they believed may require treatment during the past 12 months, but have decided not to seek medical help. Over a quarter (26%) of the men who showed signs of depression in the survey said they had never experienced symptoms of mental health conditions, suggesting a lack of understanding of symptoms and an unwillingness to admit when they have a problem.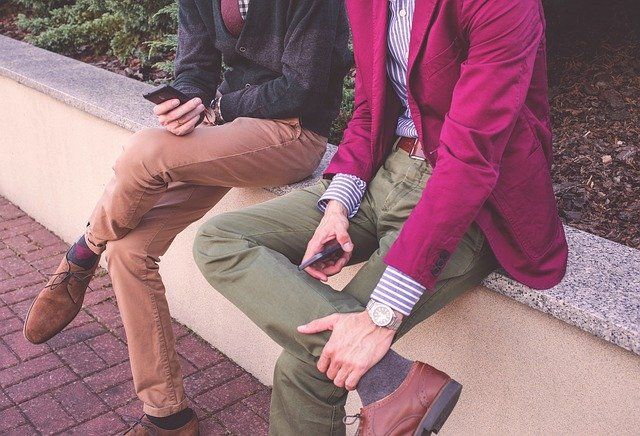 Of the working-class men surveyed, 11% had taken time off work, 15% had found it difficult to focus, and 8% had lost or changed jobs due to their symptoms of ill mental health. Research uncovered that working-class men are considerably more likely to follow sports (61%), particularly football (40%), than other social groups. It was also suggested that they are more likely to consider sports to be an important part of their lives and local community, which may offer a unique chance to reach out and provide more information, help and support.
UK General Manager at Kindred Group, Neild Banbury, commented. "The findings in this report are stark, and provide us all with a reminder that the issue of mental health in the UK is an enormous challenge that needs solving. Suffering from a mental health issue is not a weakness and that narrative needs to change so that those suffering in silence and not currently getting the help they need have better opportunities to access support. This report shows there is a new way forward - by working together as sponsors, football clubs and wider health services we have a huge opportunity to change things for the better using the power of sport and football.
"There are clear signs that using sport and football can act as an effective way to engage working-class men and address mild mental health issues. Sponsors and clubs are in a unique position to reach working-class men - who are more likely to be football fans - using the power of football. Businesses with sustainability at their heart have an important role to play in that, which is why we invested in Derby County's Team Talk scheme. We support the football industry through our sponsorship, and we are clear in our continued ambition to make sponsorship truly benefit the whole community of a football club – tackling important issues like men's mental health in an effective way."
Earlier this year, research by leading mental health charity Samaritans suggested two in five men across England, Scotland and Wales do not seek support when they need it. Further research from the Mental Health Foundation in November revealed that over a quarter (28%) of adult men feel anxious due to their body image, with 11% experiencing suicidal thoughts or self-harming (4%) due to these worries.
During November, Time to Change also revealed an overwhelming three-quarters of men won't open up to their friends about their mental health struggles and concerns, out of fear of being seen as a burden. They released a range of tips to encourage men to help support their friends and get them to open up.
---
If you are struggling with your mental health, it's important to know that there is help out there and people who are willing to listen.
Discover how self-care can help men to de-stress, improve your mood, as well as maintain your health and wellbeing. If you are experiencing symptoms of depression, but are worried about or reluctant to try medication, there are many other options available. The NHS offers a number of talking therapies such as cognitive behavioural therapy (CBT), or you can work with an independent counsellor to find a method that best works for you.
Exercise on prescription is another recommended complementary way of boosting your mental health and tackling symptoms of depression. Tweaking your diet to increase your energy and boost your mood can also have a significant impact.
If you need someone to talk to, the Samaritans are available to call, free of charge and without judgement, 24/7 on 116 123 or find out how else you can get in contact.