LIFESTYLE
Who Are You? Creating Your Personal Brand Elevator Pitch
---
International Women's Leadership Coach, Diana Theodores, shares her advice and guidance on how you can define your personal brand and reach your full potential without compromising on your authenticity
When it comes to our working lives, as women, we're expected to do it all. We should be in-charge without being too bossy or demanding, assertive but not aggressive, collaborative but independent, direct – but not too direct, or overbearing, or absent. Not much to ask, huh?
It's no surprise that one study revealed almost half of all top female executives feel as though they have to compromise their authenticity to reach top positions. Further studies have shown that men are 40% more likely to be promoted than women are. Despite women scoring 84% higher in leadership competencies, they hold just 4.9% of fortune 500 company CEO positions.
Coaching in its many forms (leadership, career, confidence, life) can help individuals to feel more comfortable, empowered, and confident in identifying and striving towards their goals and dreams. Working with a coach can help you identify exactly what it is you hope to achieve without losing track of yourself or your sense of purpose along the way.
Diana Theodores believes everyone should feel confident enough to be themselves in all aspects of their lives. Diana shares her words of wisdom on how you can discover who you are, define your own personal brand, and put your all into aiming for your goals without losing what intrinsically makes you, you.
---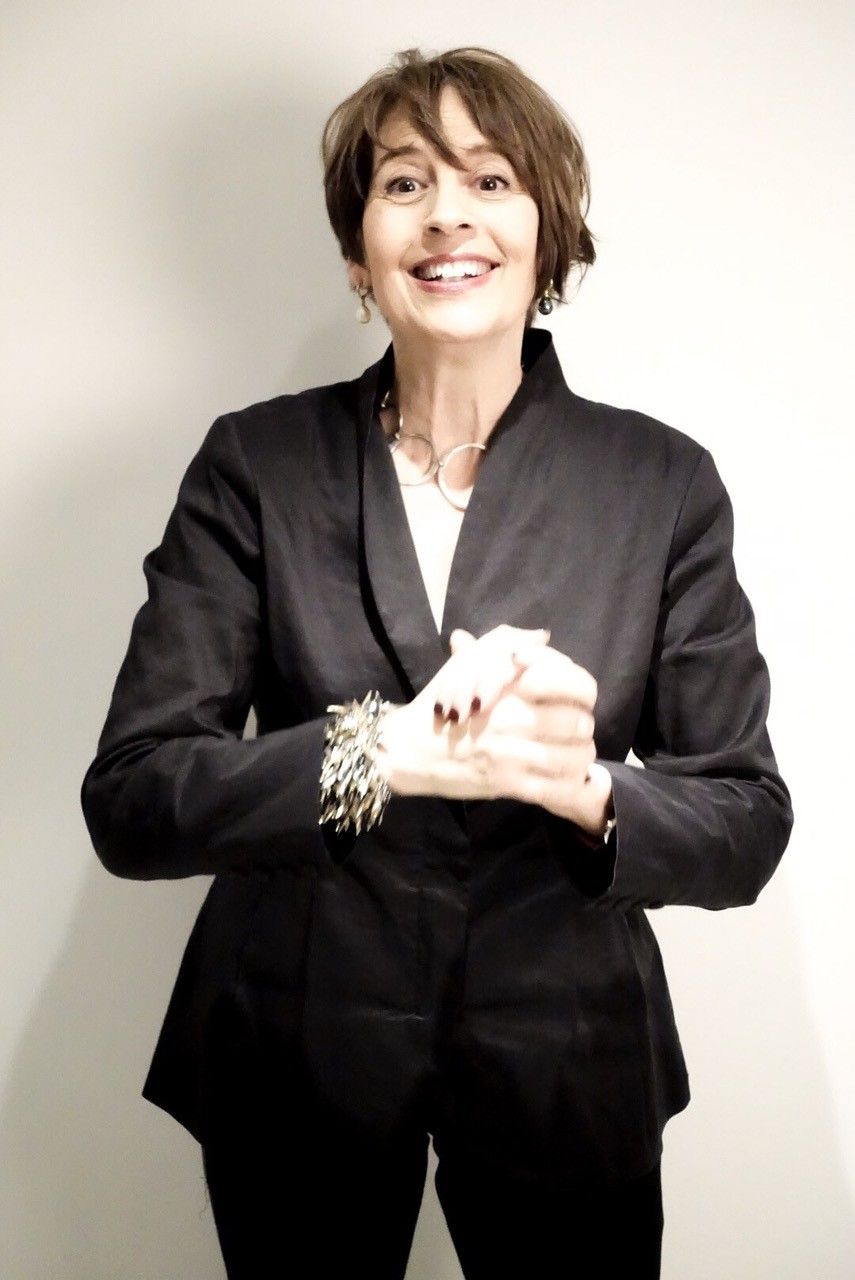 You're doing a great job as a committed, accountable, talented individual. You perform. You make a positive impact on those around you. You've got a vision. So, who knows about you? Who needs to know? How are you communicating your story? How are you leveraging your impact? What is your exposure-barometer reading?
Time to replace the story that doing a great job will get you the recognition, credit or promotion you deserve. It's time to get noticed more and shine more. It's time to speak up. It's time to feel big on the inside. It's time to step into your fullest self and upsize your visibility.
Having visibility enables you to inspire and galvanise others to support you and help you achieve your goals. Having visibility means having gravitas. It means that the message you transmit to your company is 'I'm ready'. It means having self-confidence and presence.
Let's go back to basics and reconsider that 'elevator pitch' – that short but compelling introduction of yourself that's always at the ready and can flex for the audience and the context you need it for.
It's a micro-story of who you are, what you do, what you bring to the table that's unique and what you're so ready to do next. It's bold, simple, clear and specific. It's dynamic and energised. Any time you find yourself in any of those "seize the opportunity moments", raise your visibility through your elevator pitch.
Your pitch should include:
Your name and your job title and what that title actually means. What's the story behind it?
What energises and excites you about your role?
What strengths or 'at your best' qualities do you bring to the table (projects, team, org)?
What is the impact you could make? This should be something you are uniquely able to create or offer.
Try creating a bullet-point version of this story and speak it out loud to get a shape and flow that sounds natural and utterly convincing. You can tell this story in a couple of sentences or take a whole minute – depending on the scenario. The more familiar you are with your story, the more you embody it, own it and live it.
While you're rehearsing your elevator pitch it's also a great opportunity to do a 'brand audit' on yourself. You are not a commercial product, but you do have a 'brand.' You stand for something. You have values, vision, competencies and outstanding strengths. You are seen and heard by others in your own unique way.
Here are some questions to reflect on in clarifying your brand:
What are you the 'go to' person for?
What capabilities are you known for?
Why do people trust you, and how do you create that trust?
What are your core values and how do you exercise these values, especially under pressure or when challenged?
What are your unique qualities? This could be how your friends and family would describe you in just a few words
What do you feel passionate about, and how do you communicate that?
Share a story with a friend or trusted colleague about a peak performance moment or success you experienced and get feedback about the impact of your story – some key qualities about you that your listener 'gets' about you from hearing your story. Thank them for the gift of feedback. Write those qualities down! Say them out loud and reflect on what those words mean to you.
These powerful words are gateways to the story of your impact. Go forth and tell your story. Clarify your brand. Enjoy the results of upsizing your visibility.
---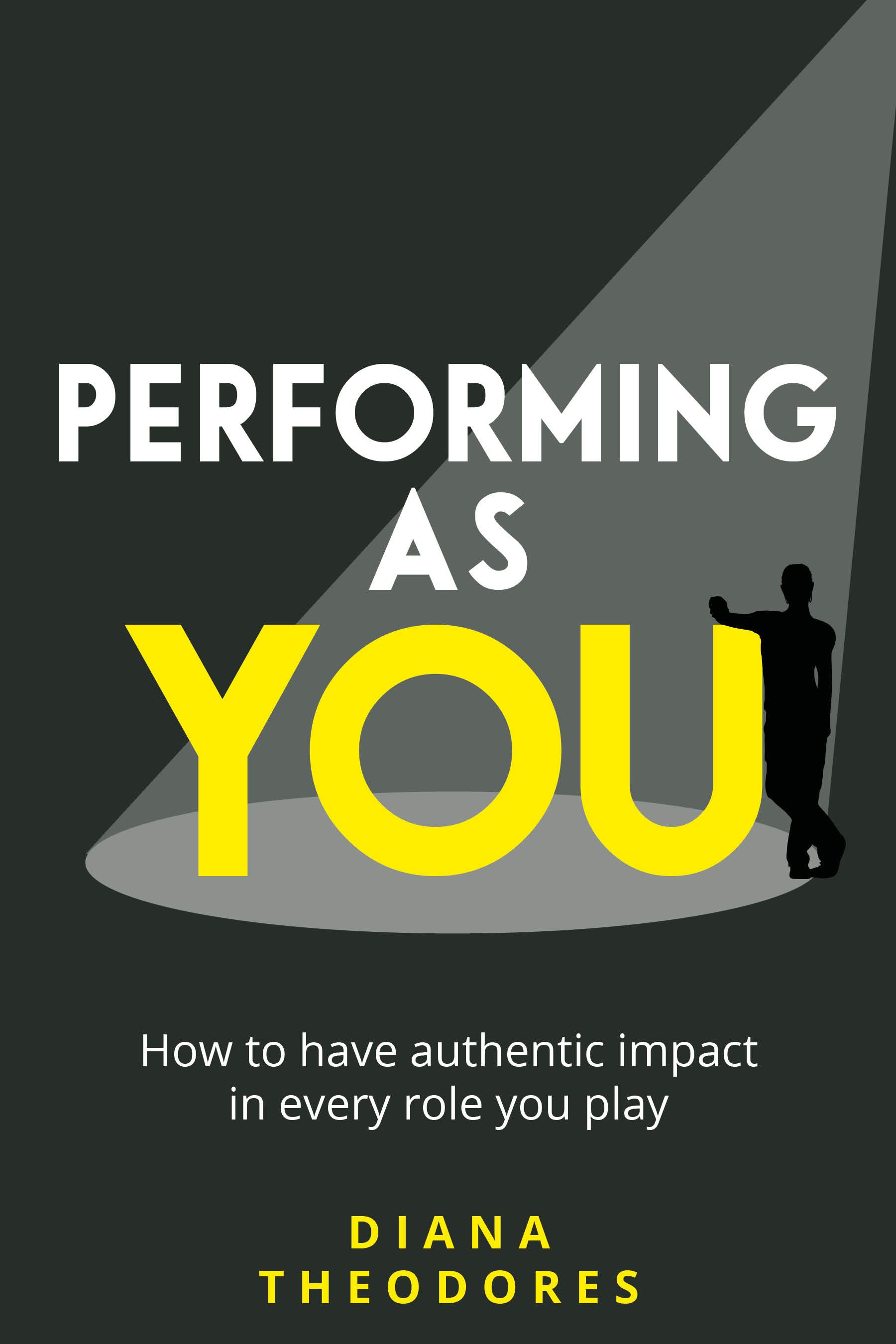 Diana Theodores is an international women's leadership coach. Her new book Performing As You: How to have authentic impact in every role you play is out now.
Performing As You: how to have authemtic impact in every role you play
RRP £12.99
Pick up a copy now
To discover more about leadership coaching or how a confidence or career coach could help you, visit Life Coach Directory.