CULTURE
What's Galentine's Day? Celebrating Female Friendship
---
Who needs Valentine's Day? Make this February a time to commemorate female friendships, create special memories with your squad, and add a touch of magic to your time together
February is known as the month of romance, where we celebrate our relationships with our romantic partner(s)... or for the more cynical amongst us, we fall to the social pressures and corporate marketing that urges us to buy overpriced flowers, underwhelming chocolate, and ostentatious cards.
What if we told you there is a better way to celebrate relationships during the month of love? It's time to show our appreciation for the other greatest loves in our lives: our BFF's.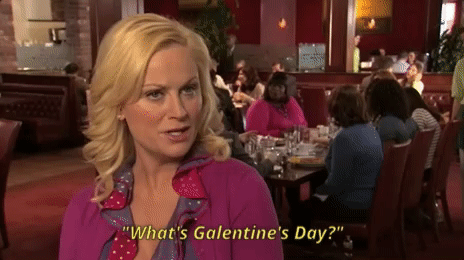 What is Galentine's Day?
Cosmo called it 'the only good fake holiday on the calendar' (though we're pretty sure #NationalChocolateCakeDay is a close contender). Created less than a decade ago as part of TV show Parks and Recreations, fictional character Leslie Knope first brought the celebrations to our attention with her brunch with her besties, and a day of ladies celebrating ladies.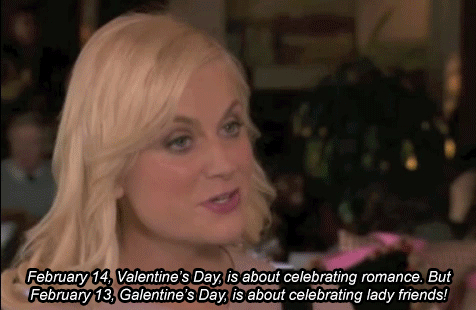 Taking place on February 13th, Galentine's day is a time to celebrate the love you have for your female friends. It's all about taking the time to show them just how much you care, and showering them with the love and attention that they deserve.
We may appreciate our besties year-round, but how often do we remember to tell them? Even the closest of friends can struggle to fit in some quality time together around hectic schedules, stressful jobs, and other obligations. Galentine's day is just an awesome excuse to declare a day of quality time with your squad.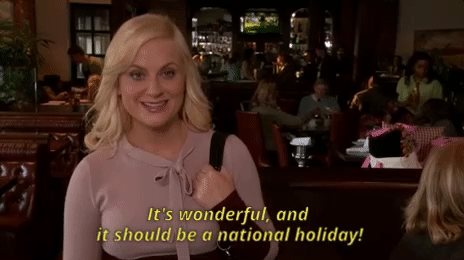 How to celebrate
There really isn't a 'right' or 'wrong' way to celebrate. If you want to go with something more 'traditional', a brunch date (a la Leslie) can be an awesome way to kickstart the day. Group self-care and bonding can be a great way to celebrate by, well, doing whatever it is you usually love to do together but may not always have the time to squeeze in.
Whether that's treating yourselves to a spa day; crashing at your bestie's place with onesies, pizza, and a Judge Judy marathon (we've all been there. No judgement here); or getting out, about, and just doing the things you love to do together – the most important thing is spending quality time together.
If you are looking for a slightly different way to commemorate your friendships or honour your squad, Semra Haksever's latest book, Love Spells: Rituals, Spells and Potions to Spark Your romantic Life could have just what you're looking for.
Over 60,000 of us across the UK now self-identify as pagan, with even more of us dabbling in modern mysticism. The 'Now Age' has become somewhat of a cultural phenomenon thanks to popular culture, helping bring astrology, crystal healing, tarot, and spirituality into the mainstream mindset for us millennials, Gen Y and Gen Z'ers.
Author Semra shares with us one of her top recommendations for celebrating friendships on Galentine's day (and beyond):
"Your friends are your own personal hand-picked family. Tell your friends you love them every day. Lovers can come and go, your friends will always be there for you. Honour your friendships and celebrate maintaining the beautiful bonds that you share."
In her latest book, Semra shares love spells of every kind: romantic, family, and friendship. From calling in new friends to celebrating your bestie with a ritual, the Friendship Circle Spell fits particularly well for a friendship-focused day.
Friendship Circle Spell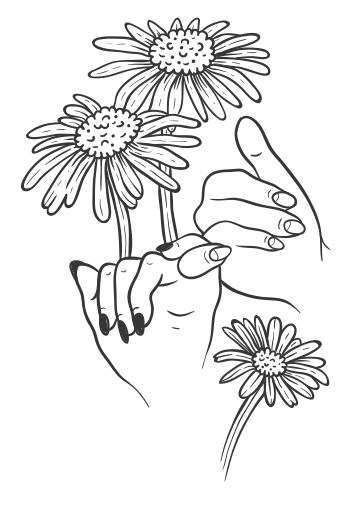 For the tonic you will need:
glass bottle or jug filled with moon water
sugar cube for each participating friend
flower brought by each participating friend (ask them to bring a flower or leaf from a plant they have passed on the way to the ceremony, and remind them to ask the plant's permission before they pick)
a few fresh rosemary springs
crystal of your choice, to pass around the circle
For the incense you will need:
2 pinches of dried rose petals
pinch of dried thyme
pinch of ground cinnamon
2 pinches of frankincense
2 pinches of myrrh
mortar and pestle
hot charcoal disc and heatproof dish
A spell to honour your squad, showing each other that you all wish the best for everyone and commit to always being there for one another.
Ask everyone to sit in a circle. Place the bottle or jug in the centre of the circle and, in a clockwise direction, have everyone place their sugar cube and flower in the water, then add the rosemary springs.

Blend all the incense ingredients using a mortar and pastle. Have everyone take a turn blending and pass it around in a clockwise direction.

Light a charcoal disk in a heatproof dish in the middle of the circle. Have everyone take a turn placing a pinch of the incense onto the charcoal.

As the smoke travels up, take turns (in a clockwise direction) holding the jug of water over the charcoal to bless the water. When this is done, pour everyone a glass.

As the water is being drunk, pass around the crystal and take turns honouring each other, pay each other compliments, and tell one another why you love and honour each other and how you are proud of each other.
---
Add some magic to your self-care routine and discover more about the benefits of everyday magic to help encourage self-love, protect your energy, and lead a fulfilling life. Or for more friendship, family, and romantic love spells, check of Semra Hakserver's Love Spells, out now.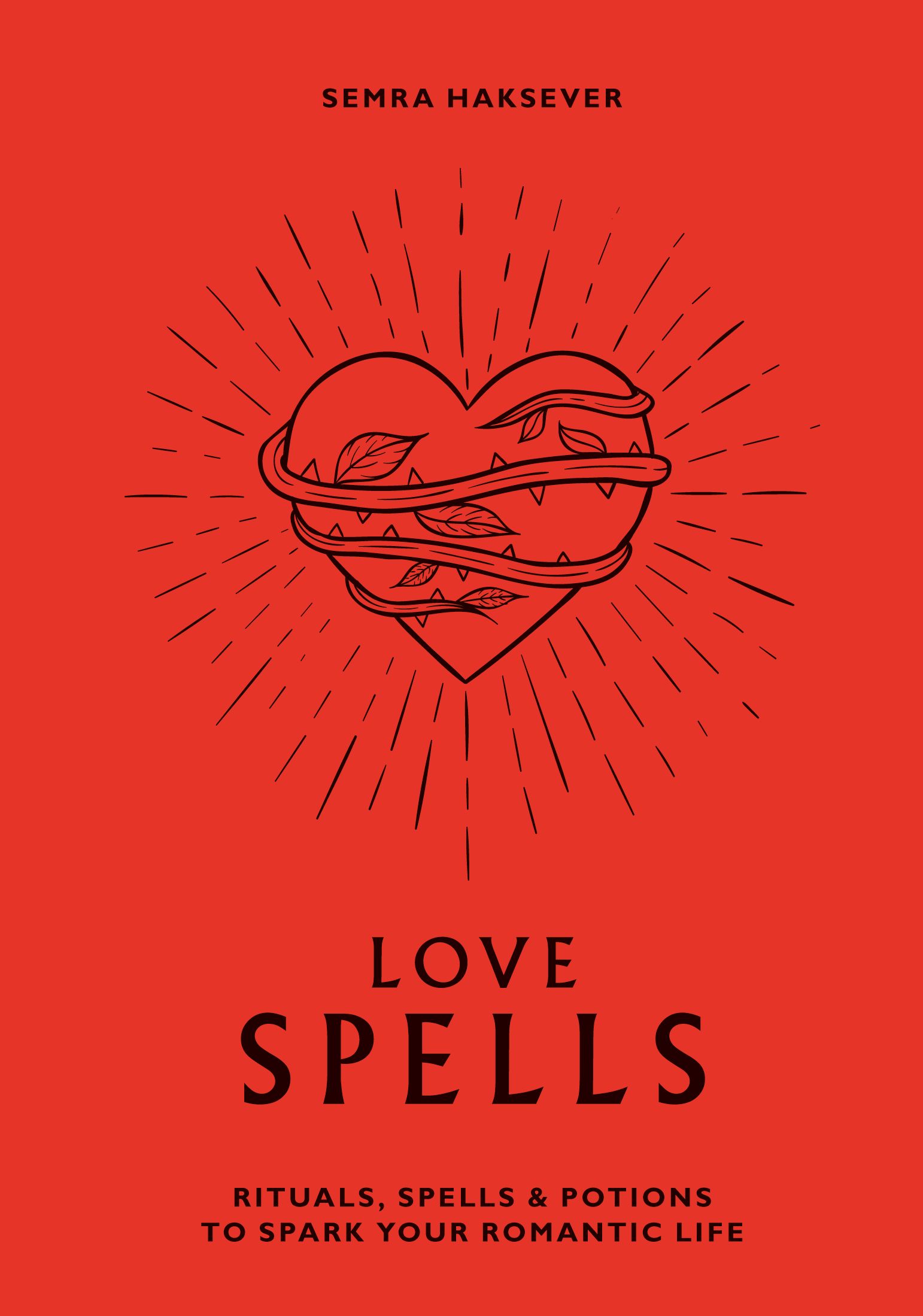 Bohemian entrepreneur and author Semra Haksever has practised Reiki, crystal therapy, and moon rituals for over twenty years. In her latest book, Love Spells, Semra shares the key to giving your romantic life a boost: a sprinkle of magic.
Modern magic is all about self-care and using your inner power to make positive life changes. With chapters covering relationships, sex magic, friendships, self-love, and tainted love, it's time to spread the cosmic vibrations.
Author: Semra Haksever
RRP: £10
Publisher: Hardie Grant Publishing
Cover, illustration and spell: Used with permission from Hardie Grant Publishing
Pick up your copy and start introducing a little magic into your life.