THERAPY
What It Looks Like When Therapy Works
---
We share inspiring stories from those who have experienced therapy first-hand, and find out the impact it has had on them

We all experience mental health differently. Some of us will have moments of mental ill-health throughout our lives, while others will live with mental illness every day.
Psychotherapy is often recommended to help, wherever you sit on the scale. Here at Happiful, we're big advocates of this type of therapy, although we understand it's not right for everyone. The important thing to know is that there are some many different approaches that can help too – from making lifestyle and dietary changes, to trying complementary therapies, coaching and hypnotherapy.
Seeking help for your mental health, however, is often still draped in stigma. In our bid to eradicate this stigma and promote the benefits of therapy, we reached out to people who say "therapy worked for me". Through these stories, we learn what it is they gain from psychotherapy and how it impacts their life, even after their sessions end.
Carl Burton - Digital Marketing Executive at Happiful
Carl's anxiety and agoraphobia started after he developed irritable bowel syndrome (IBS). This condition lead to anxious thoughts about traveling, and soon he struggled to leave his house. Here he tells us how a combination of mindfulness, hypnotherapy and cognitive behavioural therapy (CBT) helped him.
"I started to work with a counsellor who visited me at home, and taught me techniques to quell the storm of anxiety attacks. Starting with a combination of hypnotherapy and mindfulness, I became more aware of my surroundings and changed the way I thought about my problems.
"Taking the mindfulness one step further, I started using a technique called graduated exposure. I walked somewhere where I started to feel the anxiety building – in my case a local pond. As the anxiety built, I had to sit there until it calmed to 50% of where it started. Only then, could I leave and head back home.
"It took a lot of willpower, but I was determined to do it. Once I had conquered the pond and could comfortably sit there with only a little anxiety, I went slightly further away and repeated the process. Gradually I pushed further and further, until I started getting back to work and being social.
"Cognitive behavioural therapy (CBT) helped me understand the stresses and triggers of my anxiety, and I slowly developed ways to process that stress. Going to the local countryside grounds me and helps me process any stress that has built up. Using mindfulness during these moments helps me to focus, and I have even discovered a new passion for photography. I now notice all the small things that I'd usually just walk by.
"The combination of these techniques has supported me in being able to move forward in my life. It may be different to how it was before, but different is not worse. In fact, I feel stronger, more understanding and more fulfilled than I ever did before."
Emma Mateo - current PhD student at the University of Oxford
Emma's father passed away very suddenly in 2015. He was living in New Zealand at the time, and Emma and her sister were able to fly out and be with him in his last week. Here she explains how bereavement counselling helped her cope when she thought she couldn't.
"Being with him in his last days was the most intense, emotional, and painful experience of my life – but also somehow beautiful too, to share those last precious days together. Then, 10 weeks later I had to sit my final year university exams at Cambridge. Obviously, this was not the best time of my life.
"I was very fortunate that my college had recently started providing a counsellor for students who needed these services. I got to meet with my counsellor once a week for the final term.
It became a space where I could talk and cry and pour out my grief, without worrying about how it would affect the other person.
"By our final meeting, it felt like the counselling process had come to a natural end. I didn't feel like I had as much to get off my chest. I was starting to accept what had happened, and that maybe I wasn't going to have a breakdown, and that I was actually doing OK. There was still a lot more pain and grief to come, but the counselling got me through those awful first couple of months.
"I'm very thankful for the counselling experience, and I'm sure that it helped me to get through that time – and I graduated with a first, which I never thought would have been possible given the circumstances."
Jay Morjaria - New Business Development Executive at Happiful
From August 2018 to February this year, Jay had psychodynamic therapy. In his therapy, eye movement desensitisation reprocessing (EMDR) was used. This is a technique often used to help those who have experienced trauma, but also those with depression, anxiety, phobias and low self-esteem. Here Jay talks us through his experience.
"I knew I needed to face a few key events from my past 'head on', but had no idea what the effect of doing so would be. Without knowing it, this was the best way to step into therapy as I feel as though I allowed myself to work with the therapist, as well as let the therapist 'do her stuff' in the most effective way.
"At times it was so far out of my comfort zone that I lost my bearings – that was the hardest part to deal with. It took a lot of trust in the process to understand there was a better outcome on the other side of going through the challenges it brought up. I cannot stress how amazing my therapist was in making me feel comfortable with the process.
"Towards the end, I was stepping into each session feeling clearer in my head and starting to build momentum with life in general, telling her about the positivity I was maintaining on a regular basis. It felt like a handbrake had been released in my head, I felt 'allowed' to move forward with my life now without worrying about something intangible holding me back."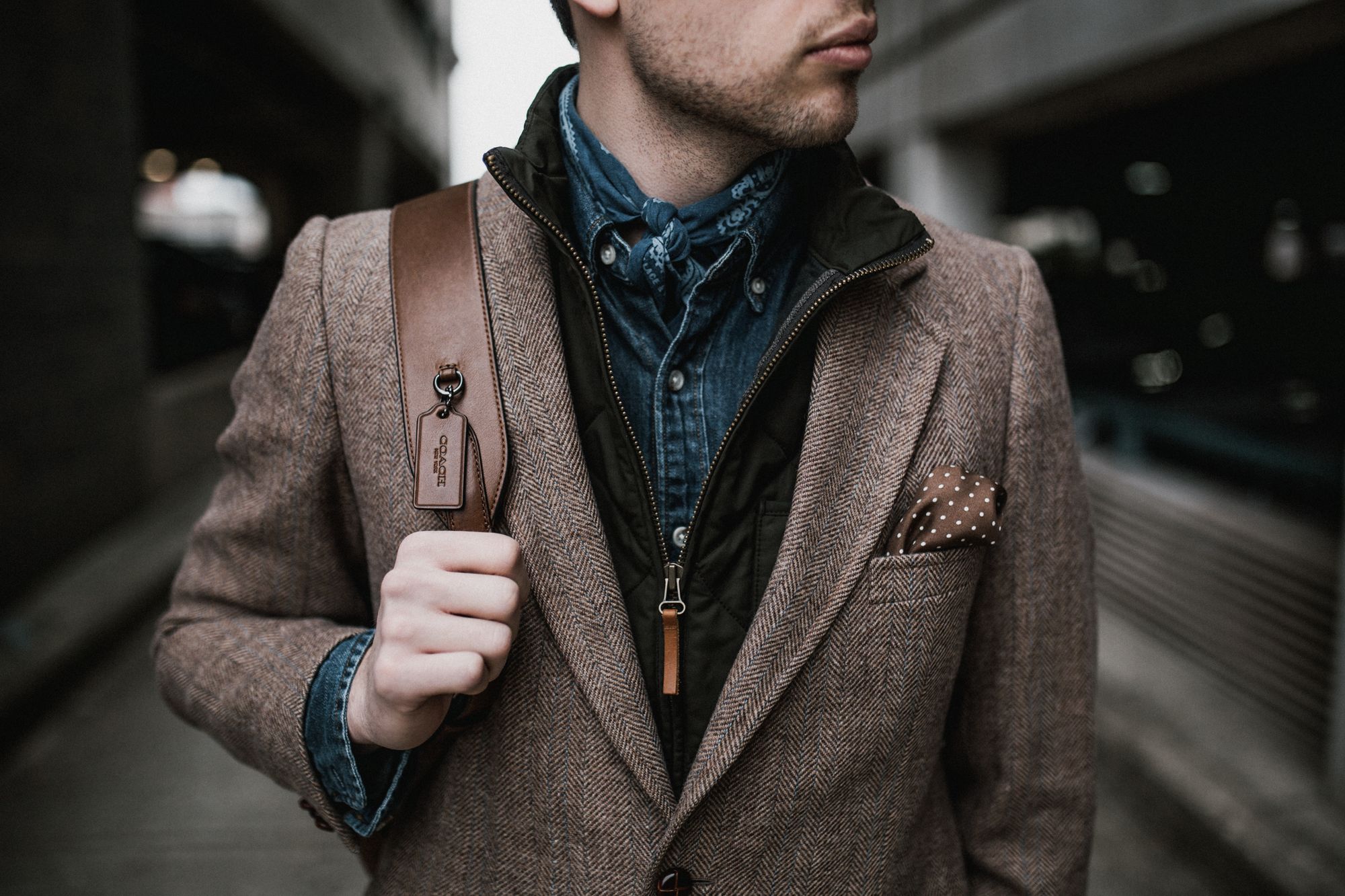 Hope Virgo - author, speaker and mental health campaigner
Hope admits that even though she's a mental health campaigner, she sometimes finds it hard to spot the signs that she needs support. Having experienced therapy a lot in her life, primarily to treat an eating disorder, recently she realised she needed to return to therapy.
"The fact for me is that I had never really engaged fully in therapy in the past. I did what I needed to do, but found it very hard to trust people and let my guard down. For some reason this time round was different.
"My therapy has been life changing. Yes, it is a long road and there will be ups and downs, and I need to be mindful of that, but this time it is allowing me to open up more than ever. I ended up going to Norwich for therapy, even though I live in London. I wanted to find someone I trusted, but also someone who wasn't focused on my eating disorder, but on my emotional wellbeing.
"I'm five weeks in right now, and I can already see a huge difference. It is unbelievably hard work, and in each session we spend time replaying past events, from the sexual abuse I experienced to how I have found the last year. But each session I come out stronger.
"It has given me the strength to push myself in my recovery further, challenging myself with more foods, and helping me turn around my mood if I start the day and it's feeling particularly hard. It's also helped me understand why I do things in a certain way.
Therapy is hard work, but if you find the right person, it can be life changing.
Jo Hooper - Mental health at work consultant
After being diagnosed with anxiety and depression, Jo worked with three different therapists until she found the right one for her. After 11 years in communications, Jo took redundancy to set up her own company, Mad and Sad Club where she helps people understand mental health in the workplace. Here she breaks down what therapy looked like for her when it didn't work and when it finally did.
"It took me seeing three therapists until I found one that worked for me and I clicked with, and I didn't realise you could 'swap' therapists until I spoke to a mental health nurse to get reassessed!
"Here's what therapy looked like for me when it didn't work:
Feeling like things my therapist was saying jarred with me, for example, I presented with anxiety and depression triggered by feelings of low self-worth, but instead of digging into those feelings, my first therapist told me I should leave my job.
Not feeling that I was 'getting what I needed' out of it.
Feeling that the therapist didn't remember our past conversations – one therapist said 'well remember, last time we talked about X technique' and we hadn't!
Feeling a lack of connection.
"And here's what therapy looked like for me when it did work:
I felt safe, comfortable and like I could be honest with my therapist.
I was given homework that was useful, illuminating and sometimes scary!
I came away from our sessions exhausted, but like I'd learned something about myself.
I felt like I was making progress.
I started to understand my core beliefs and the way they infiltrated my thinking."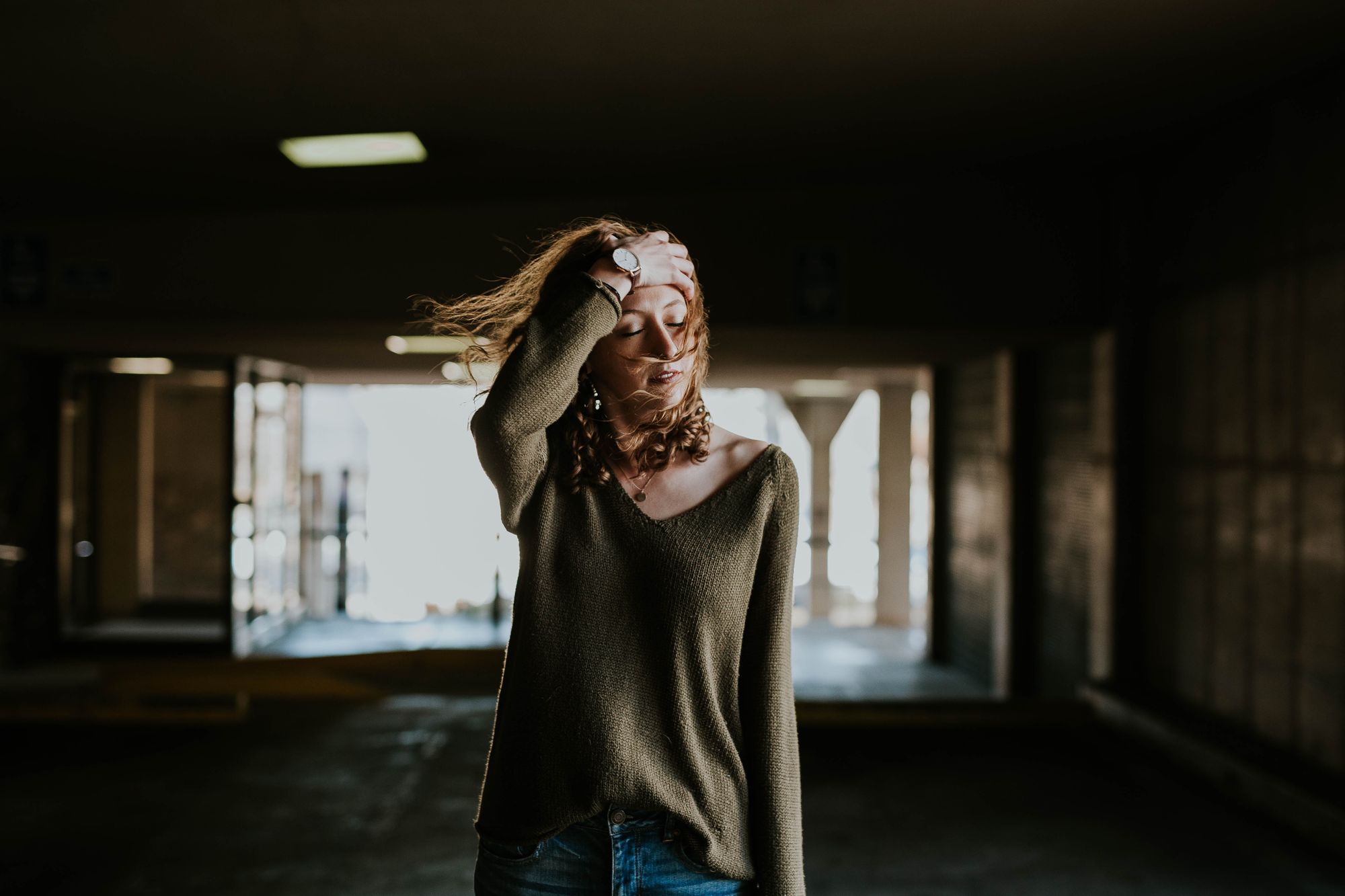 Dan Francis - Video Game Artist
After struggling with depression and anxiety, Dan decided to try one-to-one counselling. He uses therapy in conjunction with medication to manage his mental health. Here he tells us why it's not a quick fix for him, but an ongoing journey.
"Therapy has helped me realise that my thoughts and feelings are valid and that I'm not alone. It's helped me recognise how my past has affected who I am today and why I feel certain feelings, whether they've come from my current situation or from my childhood.
Having someone to talk to who challenges my thoughts has helped greatly, as it enables me to look at things from a different perspective. It allows me to be more forgiving towards myself and others, which in turn allows me to accept myself for who I am, not for what I feel is expected of me.
"Having a sense of consistency and sessions booked in each week helps to keep me calm.
Just knowing that I have a safe place to air things I may be too afraid to talk about with others gives me a sense of relief.
"I have been in therapy just short of two years with the same therapist, and while I still have a ways to go, reflecting on my time so far, it's clear I've come a long way, not only to me but to those around me.
"Some sessions I come away feeling very deflated or that it wasn't a 'good session' but that's to be expected as a lot of things that come up have been deep-rooted in my being for many, many years. It's understandable that it will take some time to untangle and understand. It's really made me realise that in my case therapy is not a race to 'get better', but an ongoing journey to understand myself."
Sarah Robinson - Co-founder of If Looks Could Kill design studio and blogger
Sarah writes about her experience of baby loss and secondary infertility on her blog, Bide & Bloom. Here she tells us about the post-natal depression she experienced after the birth of her daughter Cora and how therapy helped.
"I understood the benefits as counselling had helped me cope with bereavement in the past, so I welcomed the opportunity to chat with someone about how I was, or wasn't, coping. The first session was hard, but I tried to keep up with my sessions as I trusted that counselling would, once again, help me understand my thoughts and feelings a bit better.
"It took around nine months for me to reach a point where I felt I could cope without the support of my counsellor, and we agreed to have our last session.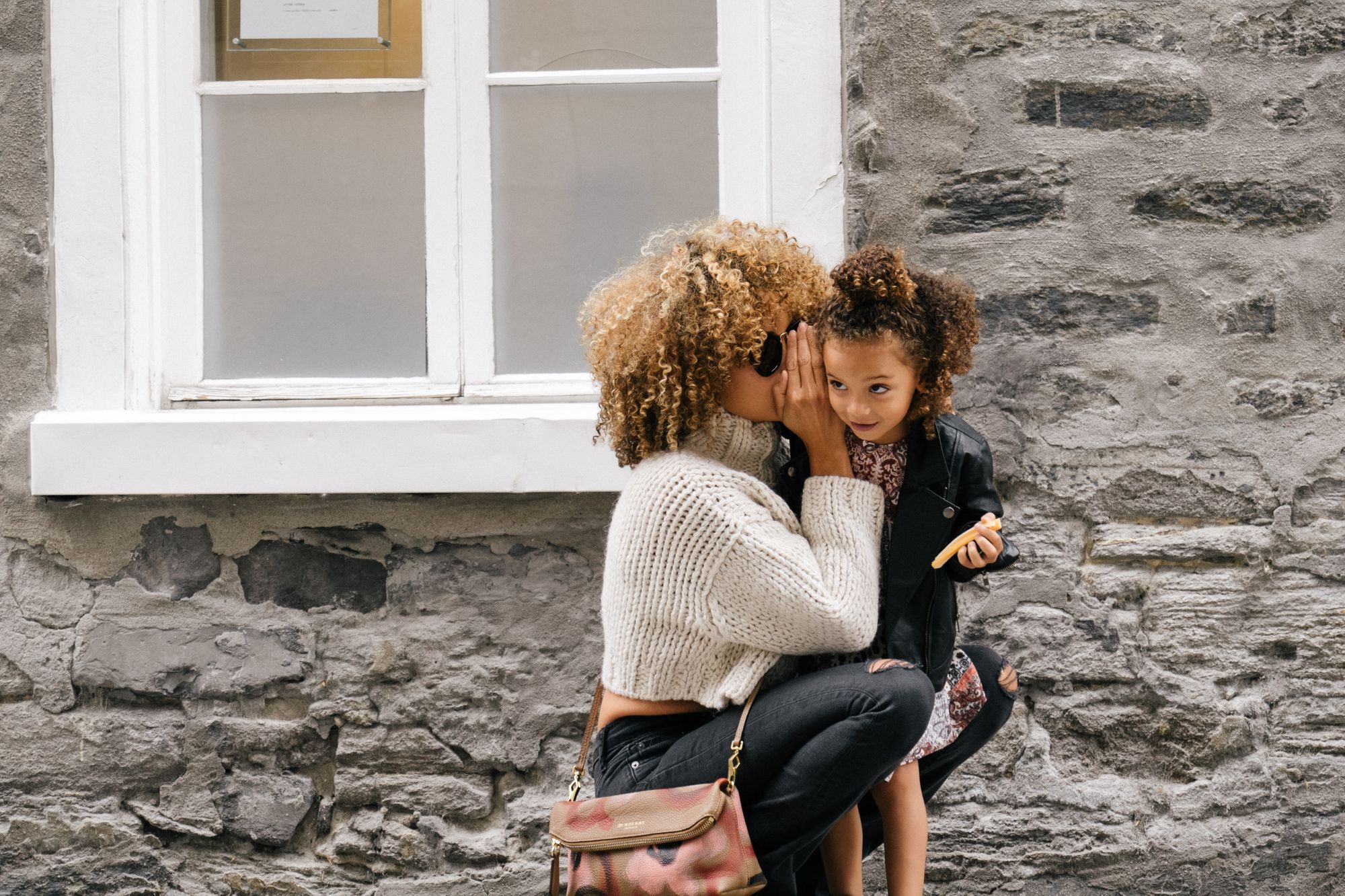 "I think the biggest takeaway for me was learning about self-care and making it a priority. I started journaling again and I took up yoga to help nurture my body and mind. I was being kinder and more patient with myself. I was also getting better at coping with stress and anxiety, and asking for help no longer left me feeling 'less than'.
"Since then, we've tried to grow our family, but without much success. Secondary infertility and the loss of five pregnancies, including the late loss of our son in the second trimester, has affected us in ways we couldn't have imagined. In many ways I'm grateful I had the chance to work on my maternal mental health when Cora was a baby. Now I feel I have the emotional tools I need to support myself.
"My time in counselling really has helped me to stay afloat. It was never about changing or fixing, but rather shining a light on the good things in life, and noticing when I felt low and being curious about it. This still involves almost daily work on my body and mind, but it's work that's helping me heal in ways I never thought possible.
Anna Parker Naples - Voice actor, motivational speaker, life coach and hypnotherapist
After having her third baby, Anna suffered from severe symphis pubis dysfunction (SPD) and was told she may never walk again. Spending a lot of time in bed and reliant on a wheelchair, Anna found herself struggling with depression. Here she talks about her experience of hypnotherapy and neuro-linguistic programming (NLP) and how this helped her heal mentally and physically.
"I knew I couldn't stay feeling this way, I really wanted to be a great mum and I guess that's what made me seek help.
I went to see a hypnotherapist who was also a neuro-linguistic programming (NLP) practitioner – I had no idea what this was, but it was set to change my whole life.
"During my first session, I had so many realisations that led to me transforming my thoughts, my actions and how I felt about what was possible for me in the future. Talking about limitation was keeping me limited. I literally felt as though my eyes were opened to opportunity and the potential for happiness and fulfilment.
"Not only did I start to heal physically, I started taking action towards creating a career of my dreams as a voice actor. Within five years I had fully recovered and had been on the red carpet in Hollywood as an award finalist!
"I knew that I had to share what I'd learned with as many people as possible, and I am now a master NLP practitioner and business success coach, helping others who feel stuck and frustrated to go after their big ambitions."
---