When caring responsibilities pull you in two different directions, how can you best look after your own wellbeing?
In 2022, our personal timelines are looking dramatically different to those of the generations that came before us. People are living longer, and many are choosing to have children later in life. These two trends offer a lot to be grateful for – before us lies more time with our loved ones, more time to explore the world around us, to pursue our dreams, to enjoy our hobbies, to learn, and to indulge in new experiences. But, at the same time, these circumstances have led to a transformation of the caring landscape – and, today, many people in middle age are now finding themselves caring on two fronts.
Dubbed the 'sandwich generation', the number of people who are caring for elderly parents, as well as their own children, is on the rise – with the ONS reporting that 1.3 million people in the UK now have this responsibility. And we need to talk about it.
Caring is a huge undertaking, both physically and mentally, and in the same report from 2019, the ONS went on to reveal that 27% of 'sandwich carers' showed symptoms of mental ill-health while caring for both older relatives and children – with their risk of experiencing this increasing the more time they spent caring each week.
While the numbers are distressing, it's fairly easy to see where that risk comes from, as counsellor Debbie Fletcher explores.
"Those in the 'sandwich generation' will inevitably be balancing the numerous demands of being both a parent and a child," says Debbie. "You may be caring for an elderly parent one minute, and dealing with a challenging child the next – on top of other responsibilities like holding down a demanding job, or running a household. These demands themselves, as well as the pressure of being pulled in different directions, can be overwhelming. This can result in your own wellbeing ending up at the bottom of your priority list, if it is on your list at all!"
Debbie rightly points out that being part of the 'sandwich generation' can, of course, be a positive experience – especially when it comes to taking care of parents, where you can experience a feeling of 'giving back' to them for a lifetime of love and care. That said, there's no use denying the challenges that come with this position, too. "Sometimes, the experience of being 'sandwiched' overpowers the ability to cope," Debbie adds. "If this happens, then it is vital that you take steps to build your resilience, find support, and maintain your wellbeing."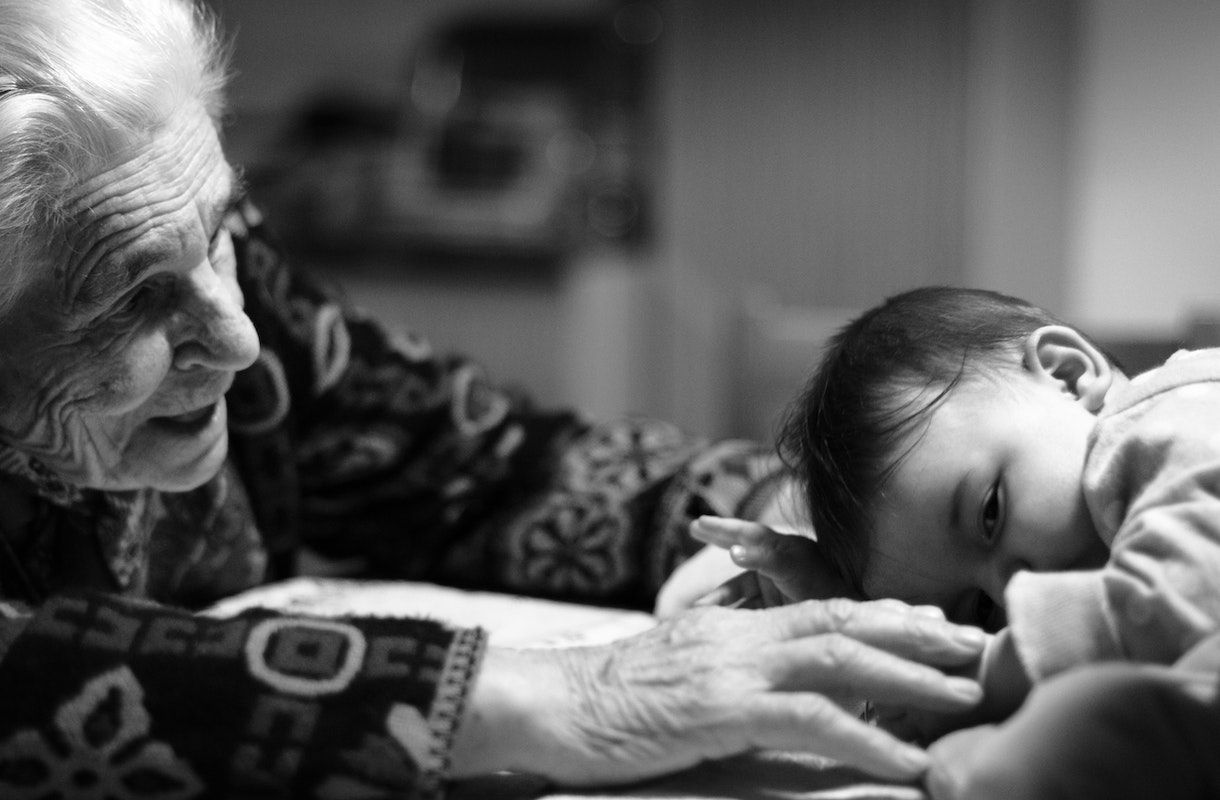 In the general population, around 61% of people are happy with the amount of leisure time that they have. Among sandwich carers, 47% of those who look after a relative outside the home are happy with their leisure time – and for those providing care within their home, that figure drops to just 38%. With all that considered, it's easy to see how taking steps to protect your wellbeing can be put on the back burner.
If this sounds like you, Debbie offers some important reminders: "Firstly, I tell my clients to remember what you are told at the beginning of a flight: put on your own oxygen mask before you help others. If you don't look after yourself, you will not be able to continue to look after others. You are not being selfish.
"Secondly, if it is at all possible, share the load with others. Do not feel guilty if you need to delegate. You do not have to do it all yourself, and even a little help can make a big difference.
"Thirdly, consider if there are ways you could reorganise your time. Perhaps you could ask your employer for less or more flexible working hours. You could outsource some of your tasks, or your children could take on more household chores. These are just a few examples, just think to yourself: how can I make my life work better for me?"
The elusive and aspirational idea of 'balance' can often seem far beyond our reach, especially when we're dealing with the day-to-day realities of juggling all the responsibilities that are piling up. But for those in this position, small actions so often make the biggest difference.
"Share your thoughts and feelings with family and friends," Debbie advises. "It is remarkable how helpful this can be, and you may even find friends in the same situation. Finally, simply be kind to yourself. You do not have a magic wand, and you can only do what you are able to, and that is enough."
---
If you are struggling as a carer and need further advice, please head to our Counselling Directory for more.