Grab a blanket and your gaming console of choice, and let's settle into the wonderful world of cosy gaming
During the first lockdown of 2020 I made an excellent decision; to purchase The Sims 4. I've always been a fan of The Sims, a game where you create 'Sims', build houses and help them pursue their aspirations, but I hadn't played since I was a teenager. Lockdown presented an opportunity to pick up this hobby and I haven't looked back.
It seems I am not alone here. The Sims is considered a 'cosy game' and while the term 'cosy gaming' has been around for a while, it strolled into the mainstream during the pandemic – remember when everyone from actor Elija Wood to US congresswoman Alexandria Ocasio-Cortez was playing Animal Crossing?
While the initial uncertainty and panic from those times has somewhat settled, new worries and uncertainties seem to fill its place. So it's no surprise more of us are seeking different avenues to relieve stress.
What is cosy gaming?
A cosy game generally means there are no high stakes or difficult challenges. The aim of the game is to, quite simply, have fun.
"The atmosphere, the music, the visuals and the gameplay make a game cosy." Video game artist Dan Francis explains.
"A lot of cosy games are focused around small towns or farms, generally with a lot of nature around and a small but welcoming group of characters to interact with. The calming music along with the sounds of chirping birds and crickets, all whilst surrounded by a beautiful natural environment can feel very relaxing."
Those who embed themselves into this genre of gaming often set themselves up in a cosy setting, lowering the lighting and pulling up a blanket for maximum comfort – mentally and physically.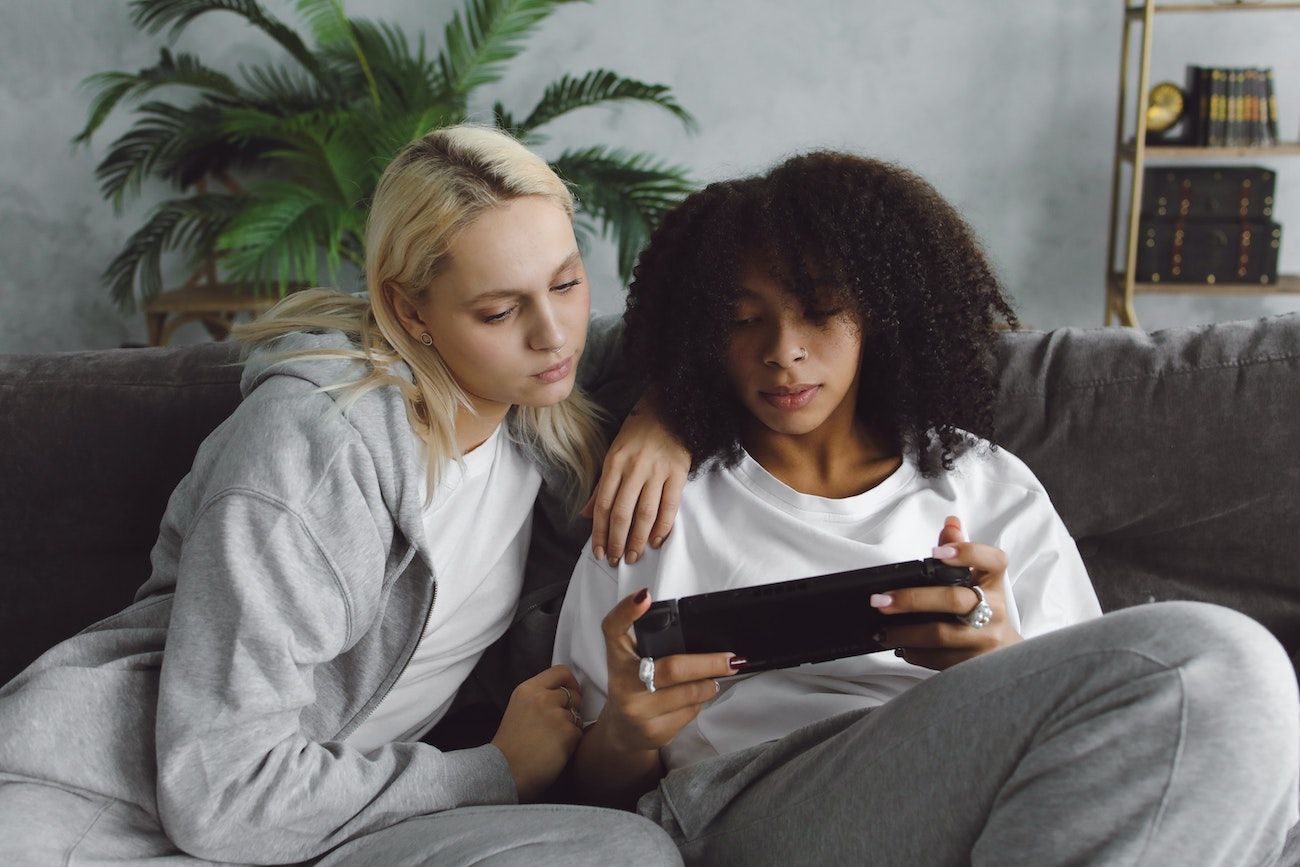 Which games make us feel the most relaxed?
Looking into which games make players feel the most relaxed, TheSlotBuzz.com took to Reddit to analyse the percentage of gaming comments containing swear words to understand which games generate the least anger from players.
The top spot goes to Minecraft, with just 1.55% of Reddit comments including swearing. Minecraft is one of the most successful games ever and some counsellors are even using it therapeutically with young people.
"Minecraft is a vast and creative space and I, along with a number of other therapists, have been developing ways to provide boundaries and structure within the session. That way, it offers children a safe place to make sense of their feelings and difficulties, while also making good use of the game's amazing resources and opportunities for adventure and discovery." Counsellor Ellie Finch explains in her article How does counselling using Minecraft work?
The second spot goes to The Legend of Zelda, another classic that appeals to a broad age range with Pokemon taking the third spot. Some of the games that saw Reddit commenters swear the most were Starcraft, FIFA and Grand Theft Auto.
---
Looking for more cosy game recommendations? Here are some suggestions from the Happiful team:
Stardew Valley
Ooblets
Lil Gator Game
Pupperazzi
TOEM
Alba: A Wildlife Adventure
Unpacking
Assemble with Care
Lake
Calico
---
The mental health benefits of cosy gaming
The appeal of cosy gaming is the way they can relax us, but why are they so relaxing?
"They allow you to enjoy a quiet life, generally playing into a slower paced environment with a small group of other interesting characters to learn and grow with." Dan tells us.
But it's not just the slower pace of life many of us enjoy, it's the slice of escapism and a feeling of belonging.
"Farming is a common go-to for cosy games as it gives a lot of people an alternative to the life they currently live. Taking care of your farm and contributing to the community you have been welcomed into gives you a sense of being part of something bigger than yourself, something that you are actively helping grow and being thanked for. Customising your perfect cosy home, full of things you have made, been gifted and collected adds to this feeling."
According to tech blogger and cofounder of TechRT Rajesh Namase, gaming can enhance cognitive function by requiring skills like problem solving and spacial awareness, lower anxiety and stress by offering a sense of escapism and increase social connections.
"Players can meet people and develop relationships through playing video games, both online and offline. Video games foster connection, a crucial component of mental health, by making you feel like you belong to a group of like-minded individuals who value your participation and share your game's objective." Rajesh says.
If this is all sounding tempting to you, Dan has some tips for getting started.
"I can highly recommend gaming on a portable console, something like a Nintendo Switch is perfect as it allows you to play in whatever place you feel most comfortable, whether that's under a blanket, in a coffee shop, or relaxing on the sofa with others. Using headphones can really help with shutting off the outside world for a little bit and allowing the atmosphere to welcome you for a little while."
And with that, I'm off to treat my Sim to a spa day – meet you on the sofa?
---
If you're looking for more support to manage stress and anxiety, you may benefit from speaking to a professional. Learn more and find the right support for you at Counselling Directory.