NEWS
Wellbeing news round-up: Self-care, music, and mental health
---
From the benefits of me-time to music for mental health, we share the weekend's wellbeing news that you might have missed
Practising a musical instrument is good for your mental health
Great news for all music aficionados out there; according to a recent poll, an overwhelming 89% of us think playing music helps keeps us mentally balanced.
The new research, which polled 2,000 adults from across the UK who play an instrument also revealed that more than half feel a deep sense of relaxation whilst practising, with a quarter reporting a 'sense of clarity'. Over a third (36%) felt that playing music gives them a sense of purpose in life.
Commissioned by Spotify to mark the new, music-themed episode of its wellness podcast, Where is My Mind, show host Niall Breslin commented:
"The great thing about music is that it has a way of connecting us so simply and yet in a very powerful way. We wanted to explore why music is so powerful. What is it about music that makes it such an incredible therapist for us when we need it the most?"
Of those polled, three quarters reported playing music as a way to help them de-stress. 74% agreed that just picking up their instrument - even without any intention of playing it - has the power to help them feel better.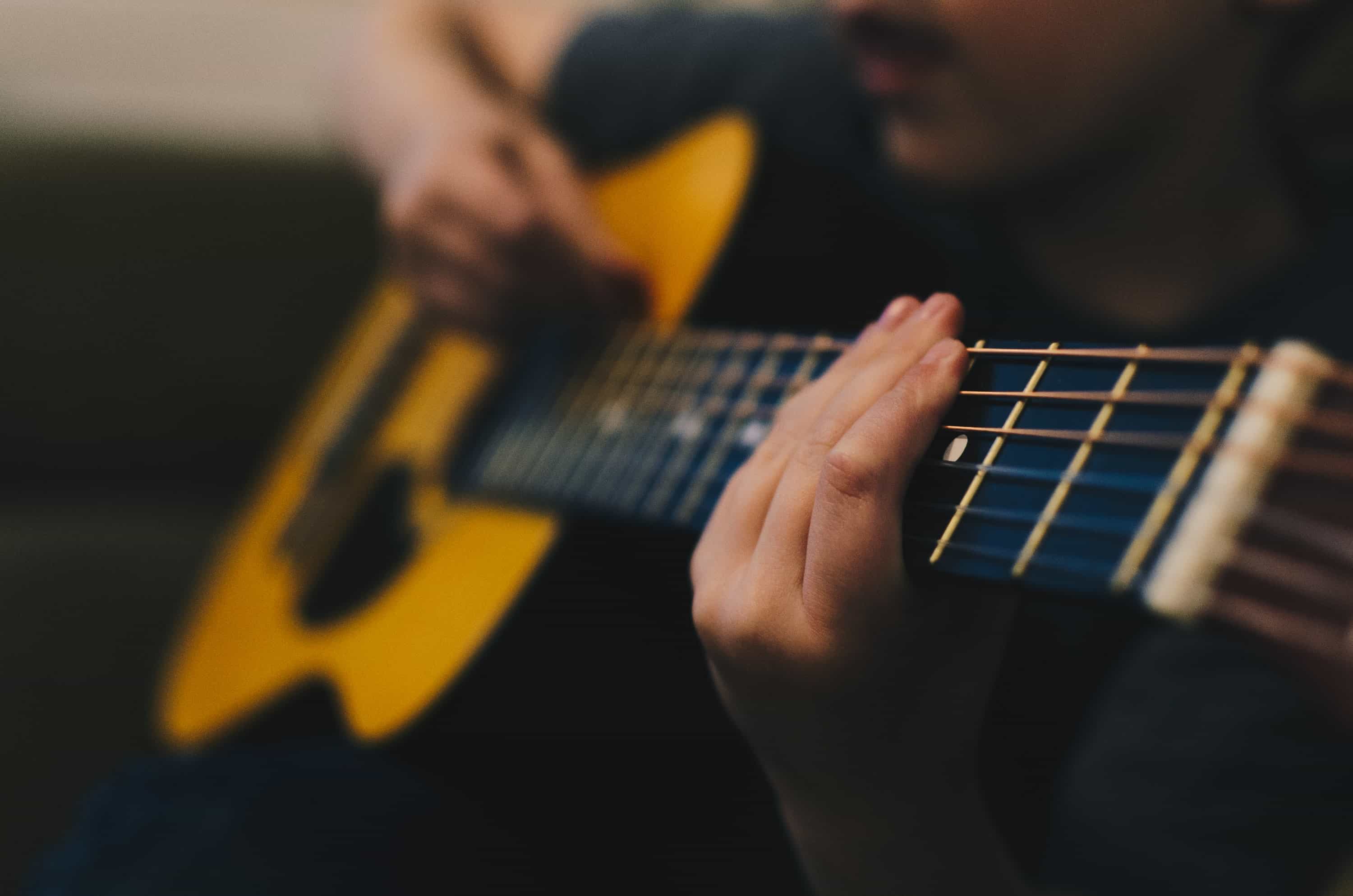 Research findings were further backed up by a separate study of 2,000 UK adults, which revealed that 88% of us who listen to music regularly do so to help manage our moods. Two in five (40%) of us would share music with family or friends to help lift their mood.
So next time you're struggling after a hard day, consider treating yourself to a mental health-boosting playlist, or listening to an anxiety-reducing tune.
Mental health in focus: breaking taboos through photography
This year's Wellcome Photography Prize shortlist has just been announced. 44 images from across 13 countries have made it onto the 2020 list, with two of the five categories specifically highlighting this year's theme: mental health.
Featuring a mixture of amateur, student, and professional photographers, the prize has returned for its second year. Designed to tell provocative stories about current health challenges, combat health taboos, and help bring complex health issues (and how they affect society) to life, the competition hopes to transform viewers preconceptions and address how people affected by health conditions are represented through the camera's lens.
This year's shortlist includes a wide variety of photos capturing images from mental health in Russia to climate change in Nigeria. Individuals affected by issues including depression, addiction, and sexual abuse have all been photographed, as well as those sharing ways they cope with their mental health. Further photographs showing the underappreciated work of the UK care system, through to maternity care in rural Indonesia and Uganda have also made the shortlist.
This year's panel of expert judges have experience across photography, media, medicine, and science. Selecting just 44 photographs from over 7,500 submitted from across 127 countries, categories included:
Mental health (single image) - dispelling visual cliches of mental illness.
Mental health (a series of up to five images) - telling a story through related images across the spectrum of mental health.
Social perspectives - providing insight into the impact of health and disease on society.
Medicine in focus - exploring healthcare up close or behind the scenes.
Hidden worlds - revealing details hidden in plain sight or combatting health taboos.
Head of Mental Health Priority Area at Wellcome, Miranda Wolpert, commented:
"In order to help the millions of people whose lives are affected by anxiety and depression it is vital that we find the next generation of treatments and approaches which work. It is clear from the stories and images throughout this years' Wellcome Photography Prize that every individual experience of mental ill-health is personal.
"Our job is to find the key mechanisms which can help as many people so that no one is held back by mental health problems. If you are inspired, or moved, by these images please share them with others and join us on our journey to find the next generation of treatments and approaches."
Amongst this year's shortlist includes British entrants, Tom Merilion and Benji Reid. Both have made it to the final five in the mental health (single image) category. The winner for each category, as well as the overall winner will be announced during a live online event on Wednesday 19th August, 5pm BST. Find out more about this year's competition and finalists, and sign up for updates on how you can take part in 2021.
How much 'me-time' is enough?
Self-care has moved from just another buzzword to become a part of our regular routine. But for those of us who need some dedicated 'me-time' to relax and recharge, how much is enough?
According to a recent poll, over half (six in 10) of us are increasingly aware of our need to have some quality alone-time. Research has revealed that self-aware adults ensure that they have three dedicated hours of 'me-time' every single day, with a third using this time to exercise more, eat better, or take better care of their skin.
However, 50% of us feel like we aren't getting as much me-time as we would like, despite seven in 10 building self-care into our daily routines.
Laure de Brauer, spokesperson for study commissioner Perrigo UK & Ireland, commented:
"The past few months have been a challenging time for all of us in so many ways. But the promising outcome from the experience is that we have learned to better listen to our bodies and minds to take better care of ourselves.
"The UK has seen the positive impact of having to switch from 'healthcare' to 'self-care' over the past few months which has, in turn, highlighted the important role of self-care. It's encouraging to see that, as a nation, we have recognised the benefits of forming healthier habits and that we're keen to keep this going."
But what's keeping us from making enough time for self-care? Barriers holding us back from prioritising our wellbeing include feeling like we have too many commitments (43%), being a parent (39%), and having trouble switching off (37%). Feelings of guilt (30%) and long working hours (35%) were also revealed to be significant factors.
Struggling to make time for self-care? Check out these tips from author, musician and parent Izzy Judd on making time for self-care amidst the challenges of family life, or try these five steps for better self-care from life coach Nikki Emerton.