NEWS
We Need to Talk About Bowel Cancer
---
Dame Julie Walters shares her experience of being diagnosed with stage three bowel cancer and why we shouldn't be embarrassed to seek help
Speaking to BBC's Victoria Derbyshire, Dame Julie Walters explains how a visit to the doctor with indigestion escalated to stomach pain, heartburn and vomiting. After a CT scan she was told there was an abnormality in her intestine and that it may be cancer.
"I was still thinking, 'That's ridiculous, he must have made a mistake'. I couldn't believe it."
She was then diagnosed with stage three bowel cancer and told she needed surgery and chemotherapy. When she first came around from the surgery, the actress explains how she felt "absolutely marvellous" but a couple of days later felt exhausted and "a bit low actually".
With cancer diagnosis and treatment understandably comes a lot of emotions. From shock and sadness to anger and grief. Sharing these feelings can be key in navigating them.
Discussing this in her article, What's the point in talking about cancer? Counsellor Karin Sieger elaborates.
"Talking can make the difference between passively collapsing under the weight of overwhelming emotions, and actively taking charge and facing up to what is happening.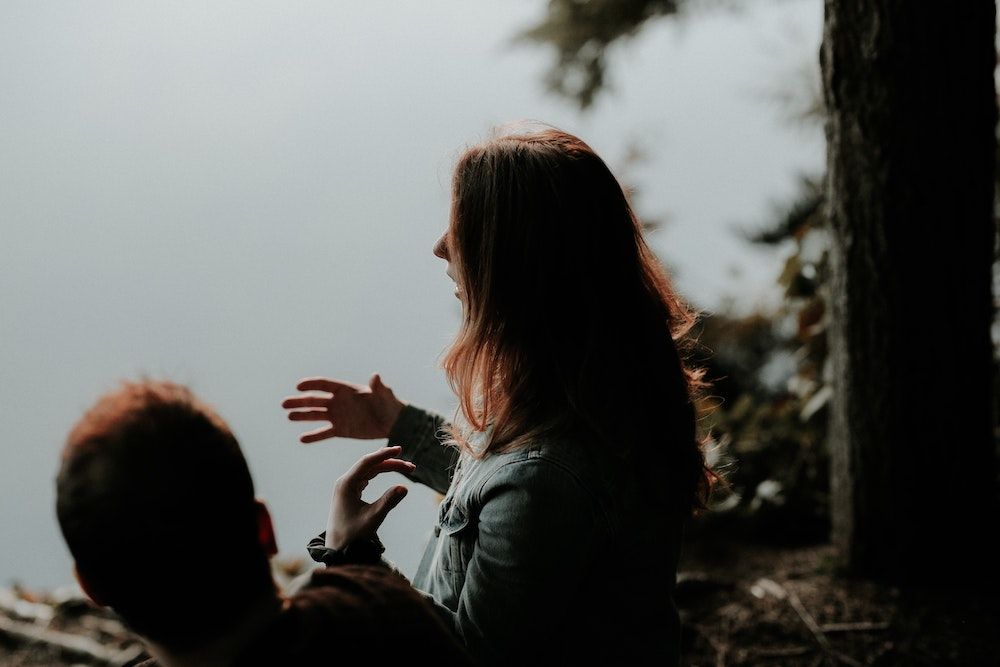 "In that sense talking has a valuable contribution to make to an integrated approach to a cancer experience and journey, which attends to body, mind and soul.
"Talking is not self-indulging or a weakness. It takes courage; yes, and energy, and it is the smart thing to do."
After both the surgery and chemotherapy, Dame Julie has now been given the all clear.
The diagnosis however has changed her perspective towards acting however, telling the BBC, "the person before the operation is different to this person" and expressing relief at being able to step away from work.
After being asked about her future as an actress, Dame Julie said it is possible that her latest film, The Secret Garden could be her last. While reluctant to state that she wouldn't act again, she made it clear that working long hours on set wasn't something she would be open to again.
Speaking to Happiful, author of F*** You Cancer, Deborah James was keen to highlight the mental impact of cancer treatment.
"When you're having treatment for cancer, the physical side is explained in great detail. You're hand-held through the entire process, but nobody talks about what it's like to be in hospital for a week, or the mental impact of treatment."
She went on to tell us that looks can be deceiving and just because someone isn't crying, it doesn't mean they aren't struggling. "I believe that if everyone was a bit more honest about how they are doing, it would all be much easier."
The thought of going to the doctor for something relating to our bowel habits can feel embarrassing and sadly this embarrassment can stop many from seeking professional help.
Dame Julie breaks it down simply and urges the public to get worries checked, "Your bowel is part of your digestive system, it's just what digests your food. Think of that. Doctors are used to bottoms. They've got one themselves."
---
Spotting the signs of bowel cancer
As with all cancers, early diagnosis makes it easier to treat so being aware of the signs and symptoms are key. Bowel Cancer UK share the following symptoms on their site:
bleeding from your bottom and/or blood in your poo
a persistent and unexplained change in bowel habit
unexplained weight loss
extreme tiredness for no obvious reason
a pain or lump in your tummy
Other conditions can cause these symptoms too, so it's likely you don't have cancer, but if you feel something isn't quite right and you have one or more of these symptoms, the charity encourages you to see your GP.
---
The full interview with Dame Julie Walters can be viewed on BBC Two, the BBC News Channel and online from 10:00 GMT on 20 February 2020, and afterwards on the BBC iPlayer.
---