NEWS
Two Thirds of Brits Have Felt Lonely During the Past Year
---
New research by PG tips released today in support of Samaritans Brew Monday has revealed that as a nation, we are feeling overwhelming levels of loneliness
Over the past year, 64% of us have felt lonely. Amongst those aged 25-34, levels of loneliness rose to a staggering 82% according to new research released today in support of the Samaritans charity.
Commissioned by PG tips to support Samaritans Brew Monday campaign – which aims to get people connecting together over a cuppa during the cold, grey winter months – the study highlights the impact of loneliness. According to the latest research, key contributing factors to loneliness include becoming a new parent, experiencing bereavement, or moving to a new area.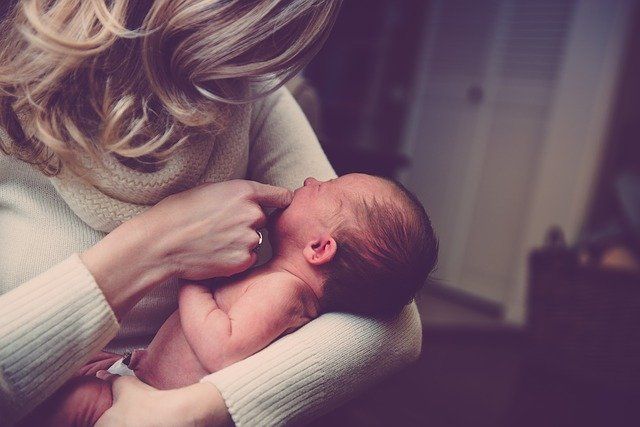 Those aged 25-34 had the highest levels of loneliness (82%) over the past year, however respondents of all ages across the UK were shown to be affected by loneliness. Studies in recent years have revealed as many as one in seven children aged 11 feel lonely, hundreds of thousands of young people aged 16 to 25 are feeling lonely and isolated, while those from BAME backgrounds are at an increased risk of experiencing loneliness.
Despite over half (52%) of us saying we are unlikely to admit to feeling lonely due to the perceived attached stigma, nine in 10 (87%) say that getting together over a cuppa would help them to feel less lonely.
In an aim to turn 'Blue Monday' – a day each January claimed to officially be the most depressing day of the year – into an opportunity for positivity and support, Samaritans Brew Monday initiative encourages people across the country to get together with friends, family, and colleagues to take time out to have a conversation together and reconnect.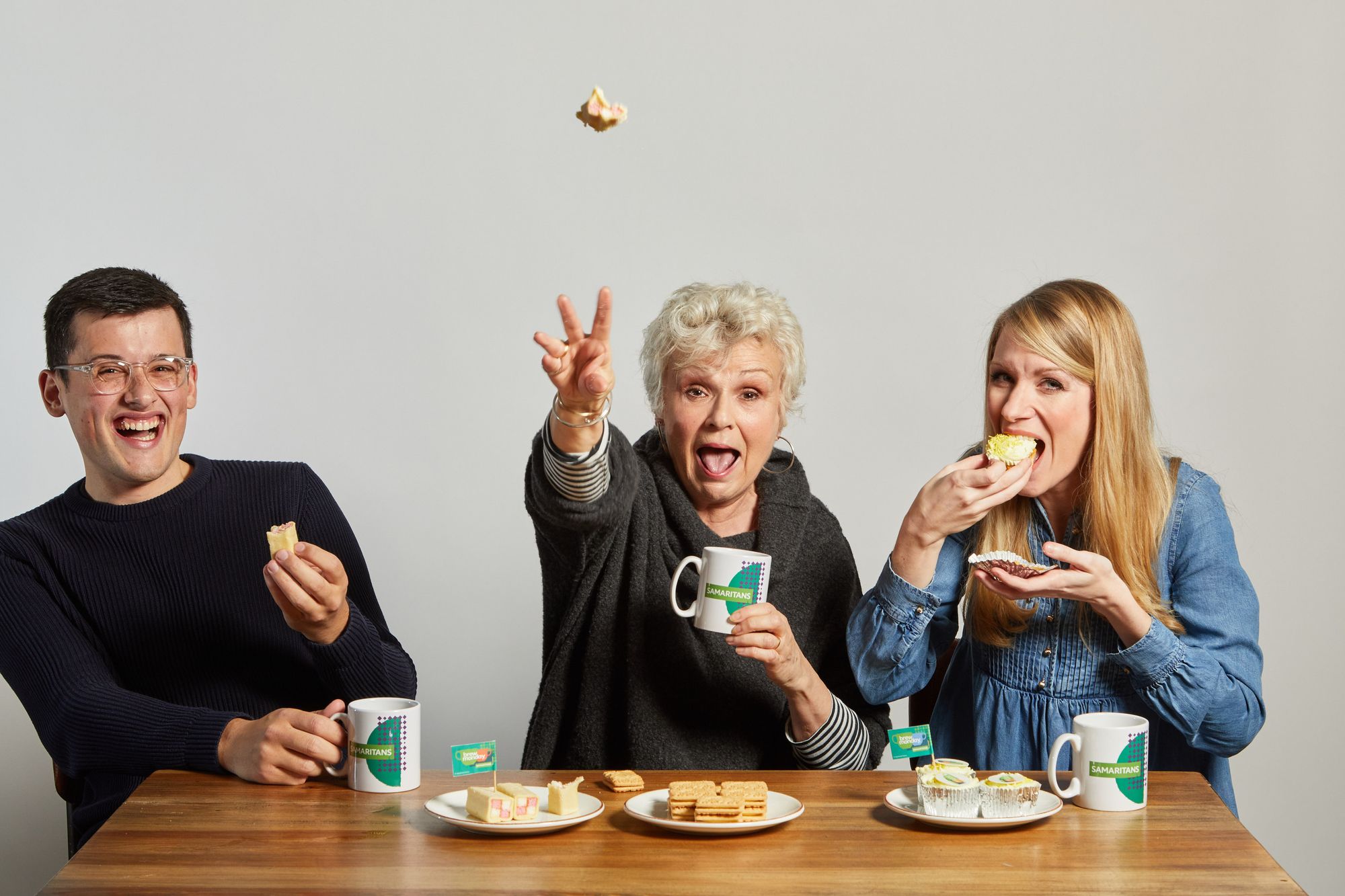 Taking time to listen and talk with another person can help us to combat loneliness and to feel more connected. Taking part in Brew Monday can not only help us to feel more connected, but can do so whilst raising money for a good cause.
Backed by a number of British stars including Dame Julie Walters, Rachel Parris, and former Great British Bake Off contestant Michael Chakraverty, this year company PG tips are also offering their support in the first of a series of partnerships with Samaritans, Time to Change, and The Big Lunch planned for 2020.
Dame Julie commented:
"Talking is really important – to get it out of your head and into the atmosphere and for someone to witness that, is important in life. I'm supporting Brew Monday as I believe we need to listen, notice and talk to people. It isn't a problem to talk about how you are feeling, and things won't get out of control, if anything it will dissipate. It's about not being afraid to approach somebody and noticing what's happening around you."
Michael shared his own experiences with loneliness, as well as his support of the campaign.
"During practice for Bake Off I felt very lonely, as I'd be holed up in my kitchen baking. My close friends that knew I was on the show really lifted my spirits with small acts of kindness like dropping by with home cooked meals. Their support lifted me out of my loneliness, finding small moments of laughter and calm connections with those I'm close to."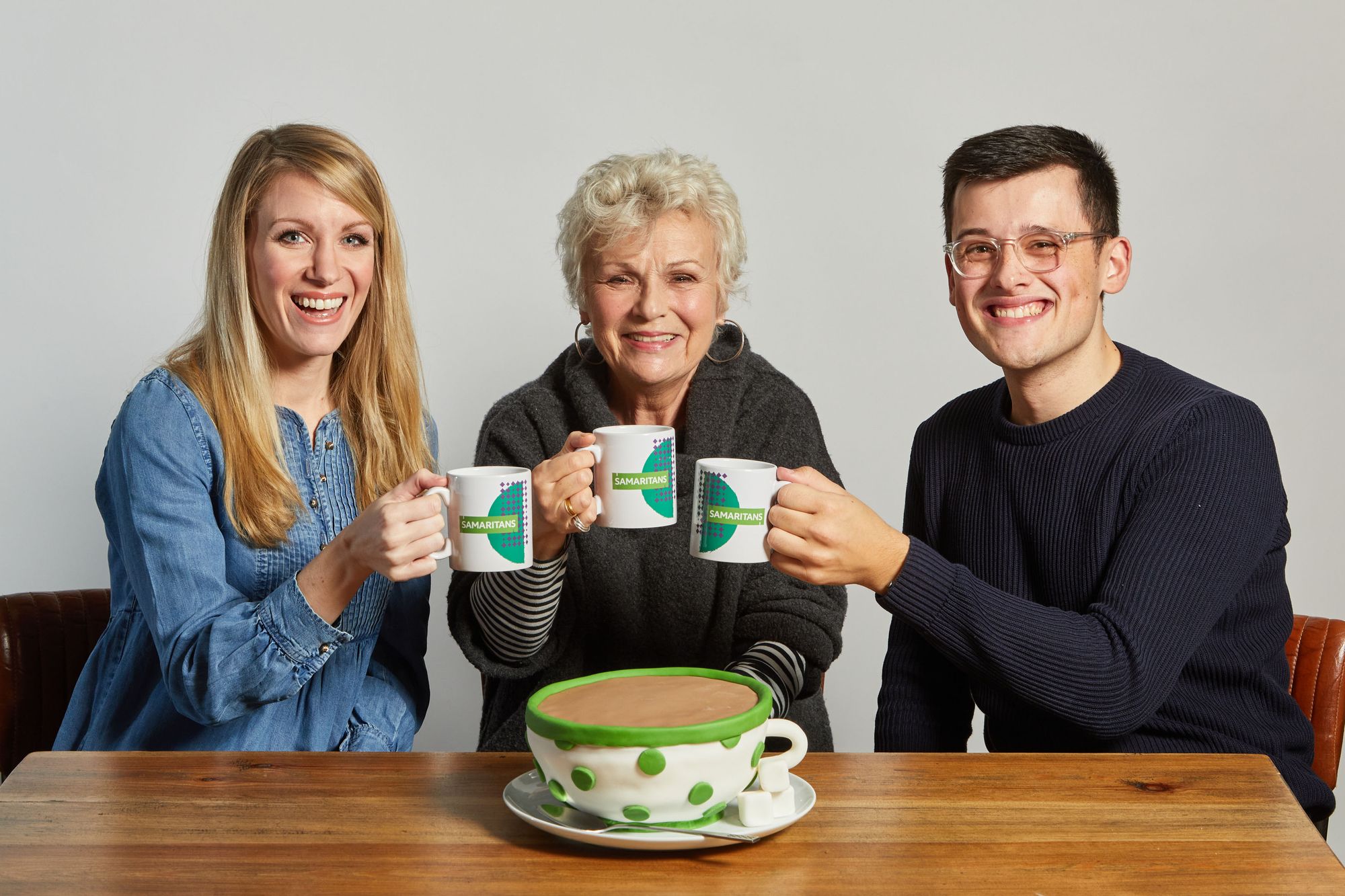 The impact of loneliness
Whether your feelings of loneliness are long-lasting or more short term, they can have a lasting impact and may feel overwhelming in the moment. As counsellor Joshua explains, there are ways we can better understand and begin to manage our feelings of loneliness.
"We are social beings, and most of us feel the need to be close to others and seek out meaningful relationships. When our need for this type of contact is not met, we can find ourselves feeling alone.
"Loneliness can have a significant impact upon your mental health, emotional and physical wellbeing. It can be a contributing factor in anxiety, depression, and can lead to prolonged isolation.
"Experiencing loneliness is part of being human, and in some ways is unavoidable. However, we can manage our loneliness and find ways to cope."
Staying connected
If you are struggling with feelings of loneliness, it's important to remember that this isn't your fault. Trying to make changes can feel overwhelming, but there are steps you can take to help you feel more connected with those around you, as well as to make new, meaningful connections.
Ask yourself: why?
Think about what may be making you feel lonely. Have you been feeling like this for a short time, or have you felt this way for longer? The reason may be clear, for example, if you've recently moved away from friends and family or have changed jobs, but for others, it may be harder to pinpoint what may have changed and set off these feelings.
Practice self-care
Looking after yourself can help you to naturally boost your mood and fuel your body to best cope with stress or other unexpected situations. Getting more active can help to naturally release endorphins, while eating a balanced, healthy diet can boost your mood and support your mental health. Ensuring you are getting enough sleep and sunlight can also help to improve your mood and sense of wellbeing.
Make small changes
Socialising more may seem like an obvious answer, but pushing yourself to make big changes quickly can feel overwhelming. Try taking things slowly. This could include going out and spending time in a place where there will be people around, but you may not be expected to interact with them too heavily, such as by reading in a cafe or going to see a film.
Making new connections my taking up a new hobby, joining a local group for a favourite pastime, or volunteering for just a few hours each week can all help you to meet new, like-minded people in a setting where you will instantly have something in common you can talk about. This can help to take the pressure off, and give you a starting point for conversation if you are feeling nervous.
Open up and find support
When you are experiencing loneliness, it can feel like the most obvious thing in the world: how could anyone not see how you are feeling? Yet from the outside, it may not be as obvious as we think. It may not feel easy opening up and talking with loved ones, but it's important to remember that there is no shame in feeling lonely.
If you're nervous, consider speaking with others with similar experiences online, or even reaching out to talk with someone at Samaritans or these other loneliness helplines. Every six seconds, the Samaritans respond to a call for help. You can call them for free, anytime on 116 123 or email [email protected].
If you're worried that your feelings of loneliness may be affecting other areas of your life and impacting your mental or physical help, it could be time to consider professional support.