SOCIETY
Three Brands Supporting Frontline Healthcare Workers
---
Donating essential supplies to the carers of our country, companies fiid, WUKA and thortful are using their platforms for good
While we all wish a global pandemic wasn't the cause, seeing the way communities across the country are uniting to help our NHS has been heartwarming.
So far we've shared more on how we can support, from showing our appreciation by clapping for our carers, to volunteering as an NHS volunteer responder. We've also learnt that medical students are donating their time and providing free childcare, pet sitting and other domestic services for NHS workers.
We've heard from three brands that are going above and beyond to support healthcare workers who are risking their safety every day to care for others. Here's more on what they're doing.
Fiid are donating free meals
Describing fiid as being built on "doing the right thing since day one", founder Shane Ryan has a clear passion for supporting others. Creating plant-based meals, the brand already donates a school meal to a child in the developing world every time you buy a bowl from them.  
Responding to the coronavirus pandemic, Shane tells us how they found a way to help.
"When the situation started to escalate and we saw the demands being placed on our healthcare workers, I knew that we were in a position to help. Immediately we pledged to donate 1,000 free meals to workers on the front lines.
"As a small startup and team of just two, we're definitely limited with the scale of what we can do, but are committed to playing our part. We soon realised there were so many people who wanted to help, and decided to create a feature on our website where customers can press a button to donate. The donation is added to a customer's online shopping cart, but they don't have to buy anything from fiid to give money – there is also a standalone 'donate' button."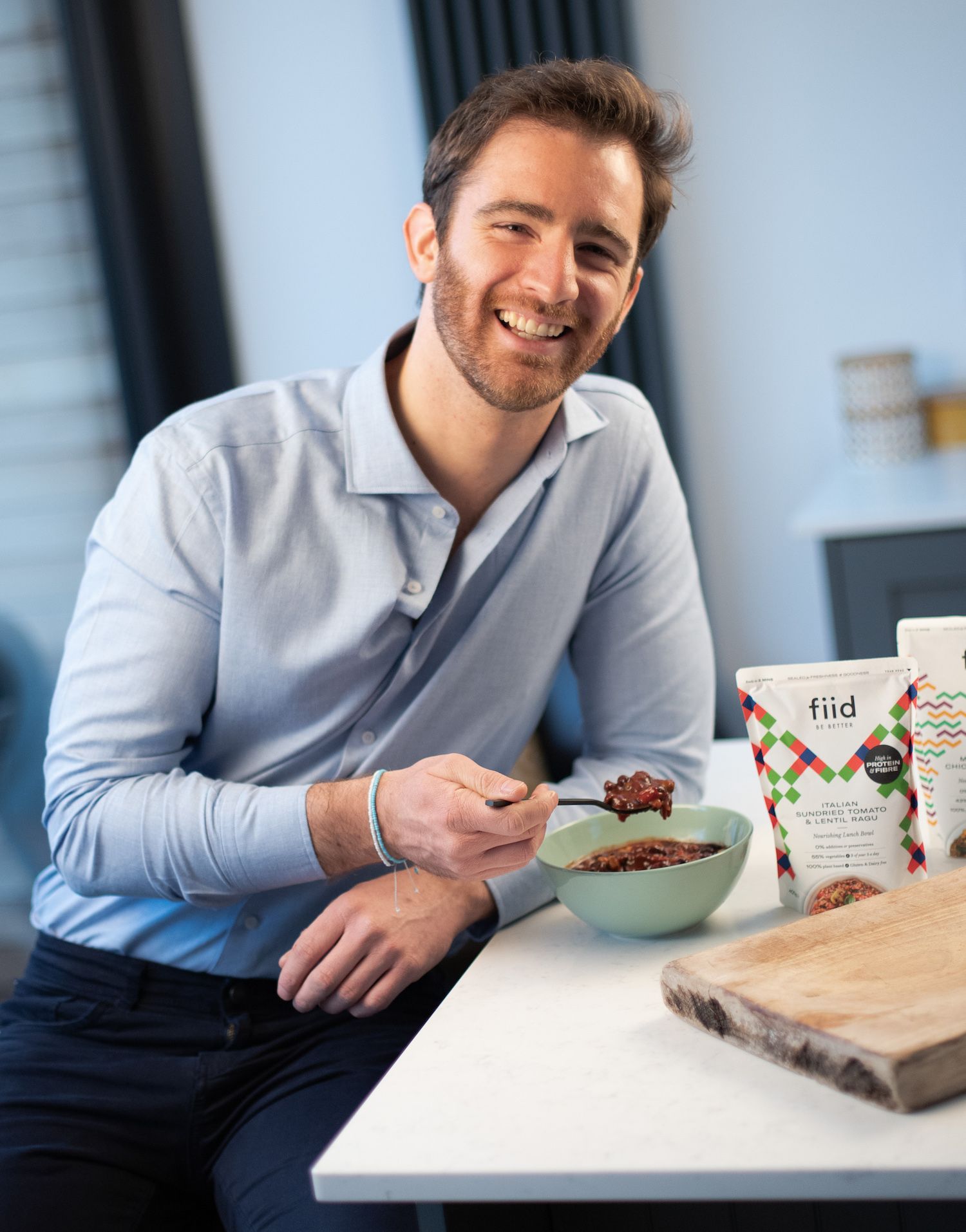 With every donation, fiid delivers six meals to a hospital on the customer's behalf. So far, around 46% of website orders placed between 23 and 25 March have included donations, which Shane says is "really encouraging".
Thortful are funding the production of PPE visors
Thortful is a creative card marketplace supporting a community of designers, illustrators, and photographers, who create unique greeting cards. Working with their printing partner ProCo Print, thortful is donating 500 PPE visors a day to the NHS frontline. This equipment will be going into hospitals and GP practices across the country.
Printing company Prime Group in Nottingham called ProCo to help produce visors after the wife of MD Jon Tully, who works as a critical care practitioner at an NHS intensive care unit, explained they were lacking in critical PPE including visors.
Jon Bailey, CEO of ProCo says he didn't hesitate to offer his support when the call came in.
"We've built a special production line and trained our staff using the technical drawings and know how from the Prime team. We shipped our first 500 yesterday, we've already had some incredible feedback to say they were very welcomed by staff in ICU, theatres and maternity units".
Andy Pearce, CEO of thortful also commented.
"At thortful we are lucky that our business currently has not yet been adversely affected by what's going on in the world, and as such we as a business wanted to help where we could. I'm proud to be able to help in a small way by donating 500 Visors a day for NHS Frontline staff".
WUKA are raising money so they can donate menstrual products
Shopping for basic supplies like menstrual products is something a lot of NHS staff are struggling to do right now. WUKA sell sustainable period pants and were contacted by doctors, nurses and other staff over the last week asking for more support as part of the emergency. #freshenup and #fuelup kits are going out to NHS staff.
"We have worked with our factory in China, who is keen to help our UK health workers, to design and manufacture a low cost period pants to supply to NHS workers." Ruby Raut, CEO and founder of WUKA Wear says.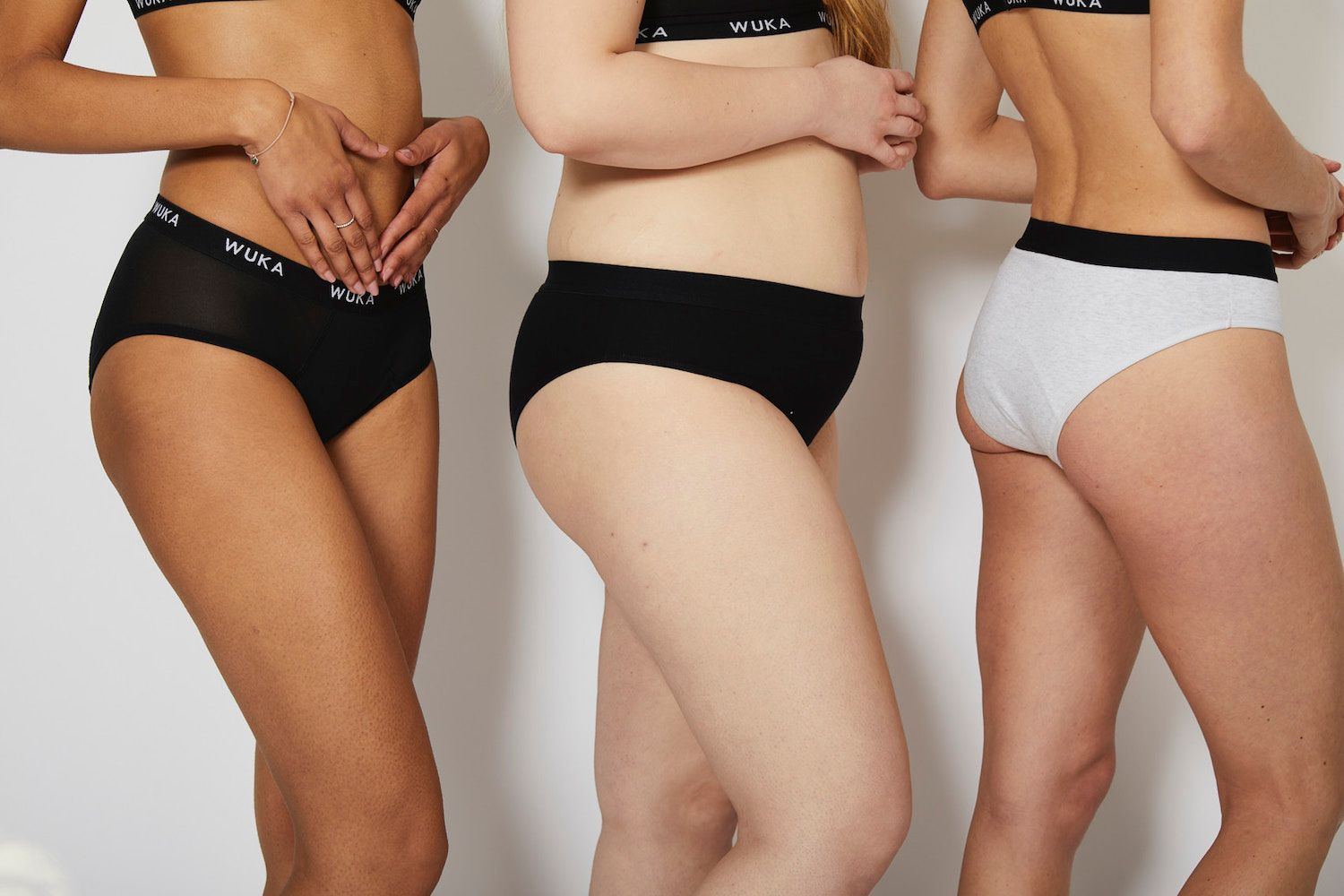 Each pair of pants will cost just £5 to be shipped to the NHS and WUKA will take no profits. The underwear last 8-12 hours, absorbing up to three tampons worth of flow. As the pants are washable, a pack of five means the NHS worker won't need to buy another menstrual product for two years.
In order to donate these products, WUKA is fundraising.
"Our first goal is to raise £10,000, which will provide 2000 pairs of underwear – which we have already started producing – so they will be ready to distribute within two weeks.
"We can keep producing underwear, so keep donating past £10,000 and we will raise the goal to be transparent as we see if we can produce more batches."
Find out more and donate to the cause on WUKA's Go Fund Me page.
---
If you're finding things difficult during the coronavirus pandemic, please know you're not alone. In our Get Help section you'll find a variety of articles and resources to support you at this time.