Find out exactly what can happen when over 750 delegates from 120 companies come together to discuss mental health in the workplace
On 20 November we had the pleasure of both supporting and attending the inaugural This Can Happen conference at London's 02. Founded by Zoe Sinclair and past Happiful cover stars Jonny Benjamin and Neil Laybourn, the event was created to bring industries together to discuss mental health in the workplace.
Featuring over 60 speakers and His Royal Highness (HRH) The Duke of Cambridge joining as both panel member and audience member, the event was framed by expertise, lived experience and actionable advice.
Founders Zoe and Neil opened the day with a talk about their hopes for the day, with Neil noting Jonny's absence due to relapse in his own mental health - a poignant reminder of the fact many of us are living with mental illness every day, regardless of what else is happening around us.
Tina Daheley was our host for the day, sharing with the public for the first time that she herself has had mental health challenges. This in fact set the tone for the day, as we found out in Neil's closing speech, several conversations had taken place throughout the day where people had opened up to colleagues about their own challenges.
Between the candid conversations taking place in the breaks were of course, the talks. Each one designed to not only discuss a particular facet of mental health at work, but to offer up actionable solutions for employers and employees to try.
HRH The Duke of Cambridge featured on a panel discussing high pressure jobs alongside Edward Simpson (retired police sergeant), Justin Woolen (sales manager) and Dr Ellie Cannon (GP). Each panel member talked about their own experience of mental health while working in a high pressure job and their thoughts on what we can do as employers and employees.
HRH The Duke of Cambridge opened up about his time working as a pilot of the East Anglian air ambulance.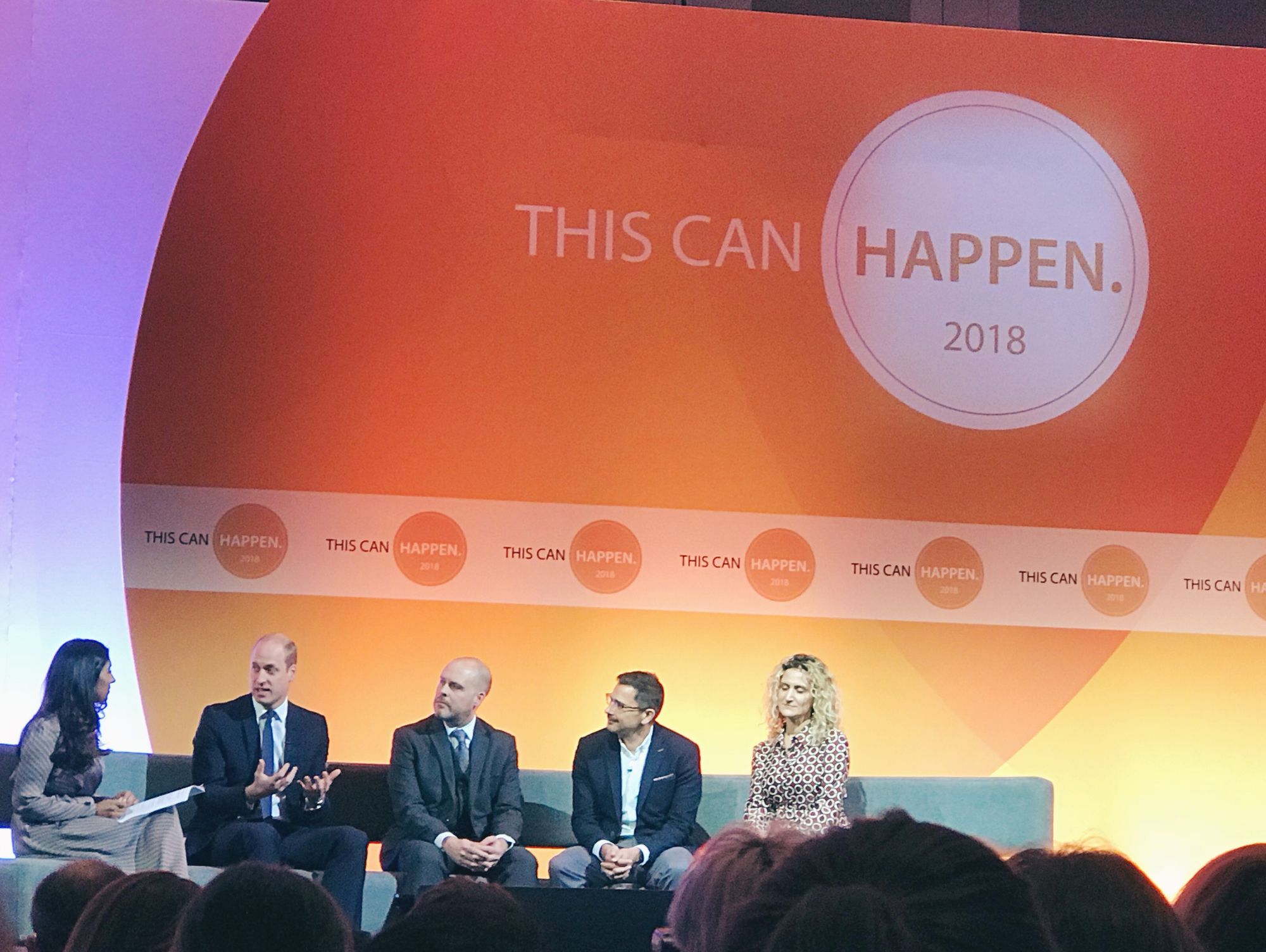 "I worked several times on some very traumatic jobs involving children. After I had my own children I think the relation between the job and the personal life what really took me over the edge.
"I started feeling things that I've never felt before and I got very sad and very down about this particular family.
"You start to take away bits of the job. And you take them home and you keep them in your body."
He explained that both the RAF and East Anglian air ambulance had good mental health working practices and talking to colleagues was a big help at the time.
The panel closed with parting thoughts from every member, where retired police sergeant Edward Simpson took centre stage.
Talking about his own experience of suicidal thoughts on his commute to work, he encouraged the audience to talk to their colleagues and ask them how they are, because you never know what's going through their head. A simple 'How are you today?" could save a life.
Edward received an impassioned applause from the audience and when asked to follow up with his own thoughts, the future King of England admitted he couldn't put it better himself.
Other talks discussed a range of topics, including men and mental health (a panel talk facilitated by Poorna Bell), mental health in the BAME and LGBT community, technology and mental health and personal vs employer responsibility.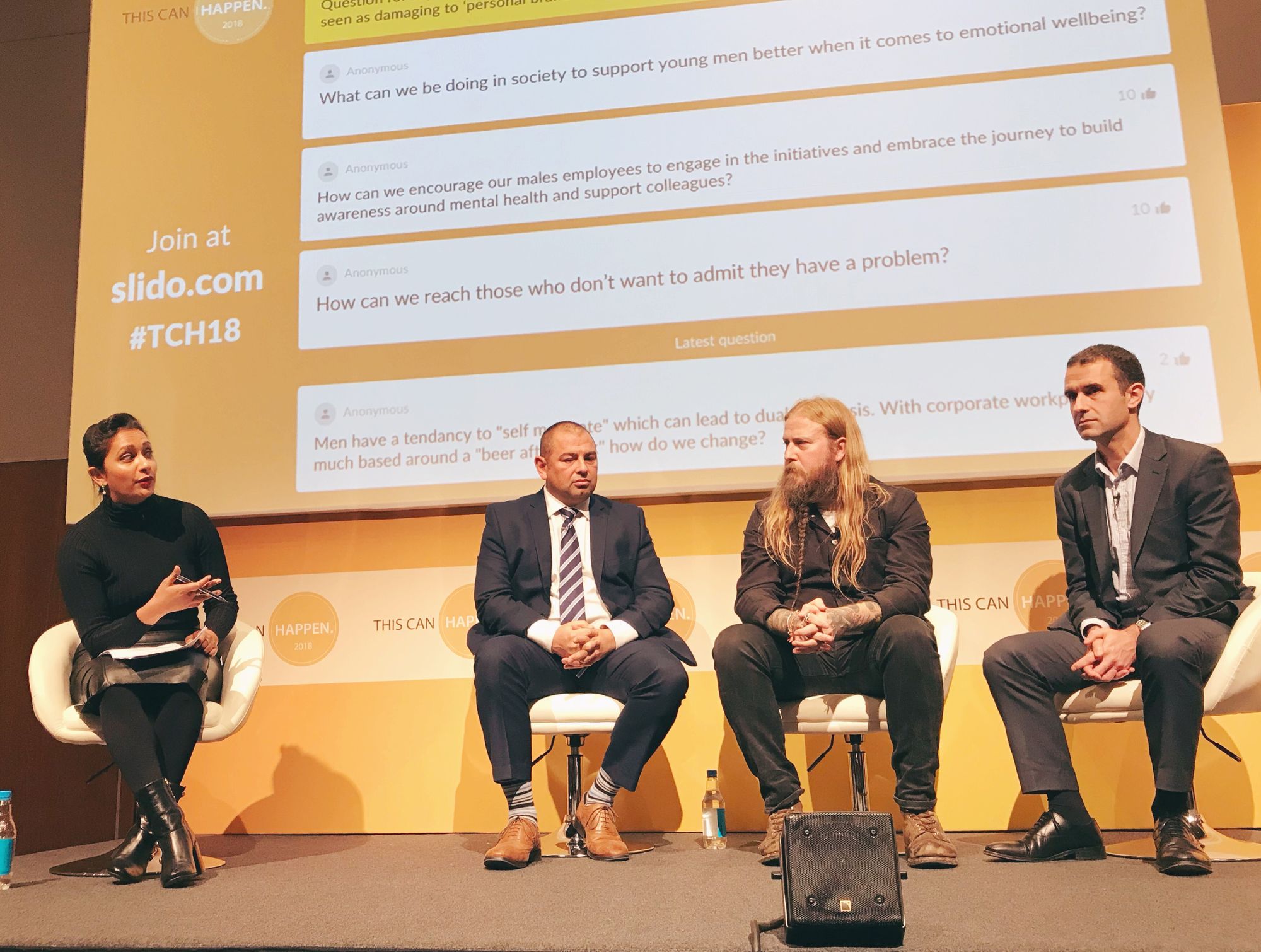 Overall, a number of themes came through. Namely, that talking is incredibly powerful, that we need more role models talking about mental health (especially men and those in marginalised communities), that the message of mental health awareness needs to come from the top and finally for employers and employees to be more caring and more human.
Victoria Milligan gave the closing keynote speech, sharing her story of personal tragedy where she lost her husband, daughter and left leg in a boating accident. She talked about the incredible impact this had on her life, how she survived and how she continues to survive.
Peppered with humour and drenched in inspiration - it was heartening to hear her experience of mental health and be reminded that we can all overcome adversity.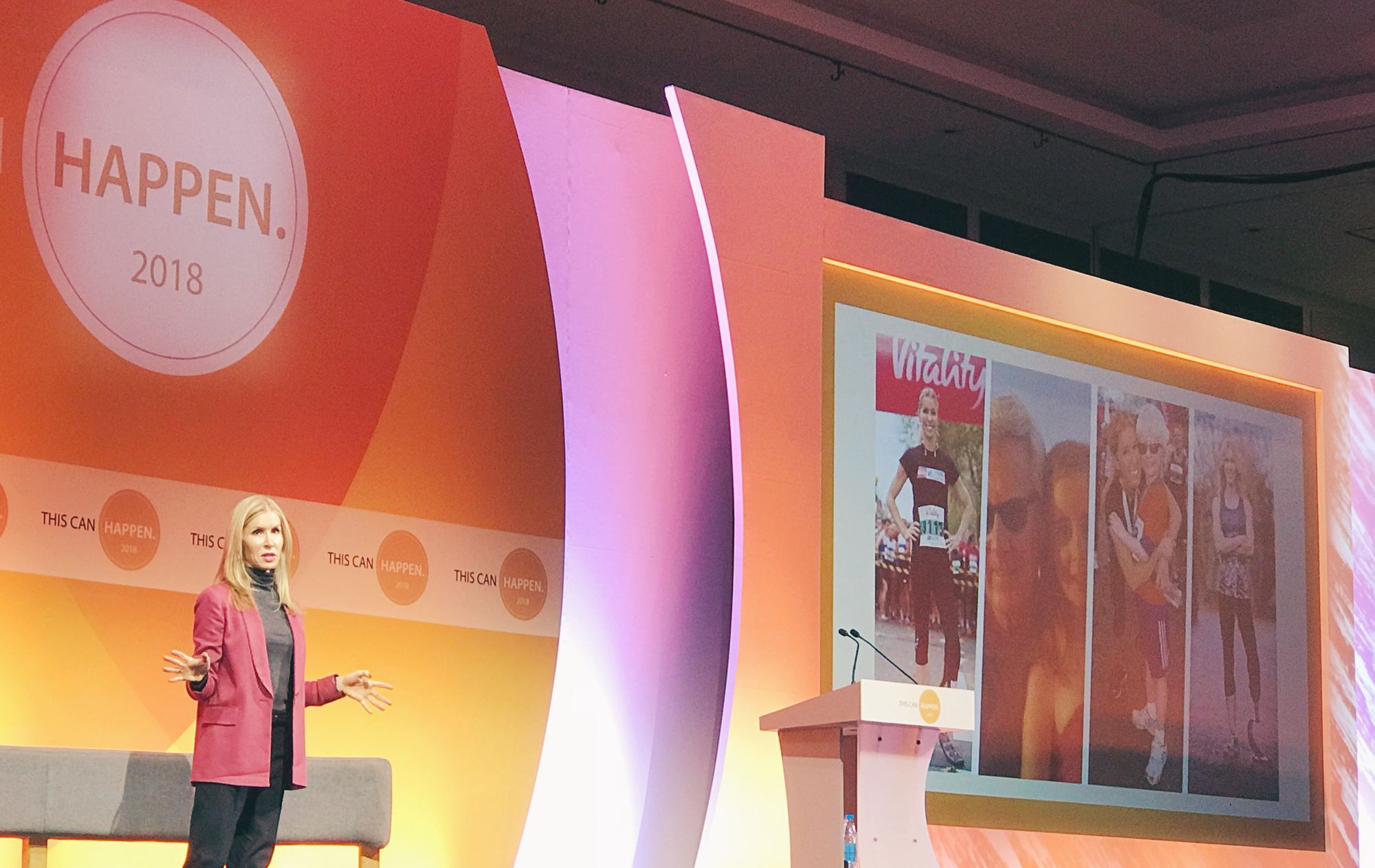 Throughout the day, in amongst the discussions, a question hung in the air.
How do we engage those not in the room? How do we reach people not already in the conversation about mental health in the workplace?
The answer, while complex, came down to one simple fact - the law needs to change. We need the law to reflect our needs to ensure everyone is cared for and safe at work, regardless of what industry they're in.
Society is calling out for a change, the industry is slowly following with more and more people getting trained as mental health first aiders and we hope, in time, law change will come. As Neil said in his parting speech - it is happening.