WELLBEING
The quick guide to aromatherapy: feel relaxed, sleep better, and boost your wellbeing
---
We all need time to relax, unwind, and show ourselves a little TLC. Could aromatherapy be the way to support your overall wellbeing, and start improving your self-care routine?
Self-care has moved from being just another wellbeing buzzword, into something we incorporate into our everyday lives. With more of us recognising that simple lifestyle changes combined with making time to focus on ourselves and what we need are essential parts of putting our health and wellbeing first, it's no wonder so many of us are looking for holistic ways to look after ourselves.
Aromatherapy is just one of the many holistic therapies out there that can support our overall sense of health and wellbeing. Using essential oils from natural sources such as plants and flowers, aromatherapy helps assist our natural ability to heal, rest, and recover from stress and illness alike. Designed to help treat the whole body rather than individual or specific symptoms, aromatherapy has been used for hundreds of years to help us.
One of the most popular types of holistic therapy, aromatherapy uses essential oils to help promote relaxation, prevent or assist with signs of some illnesses, and encourage rest. Typically used through our sense of smell and skin absorption, it can also be combined with massage therapy.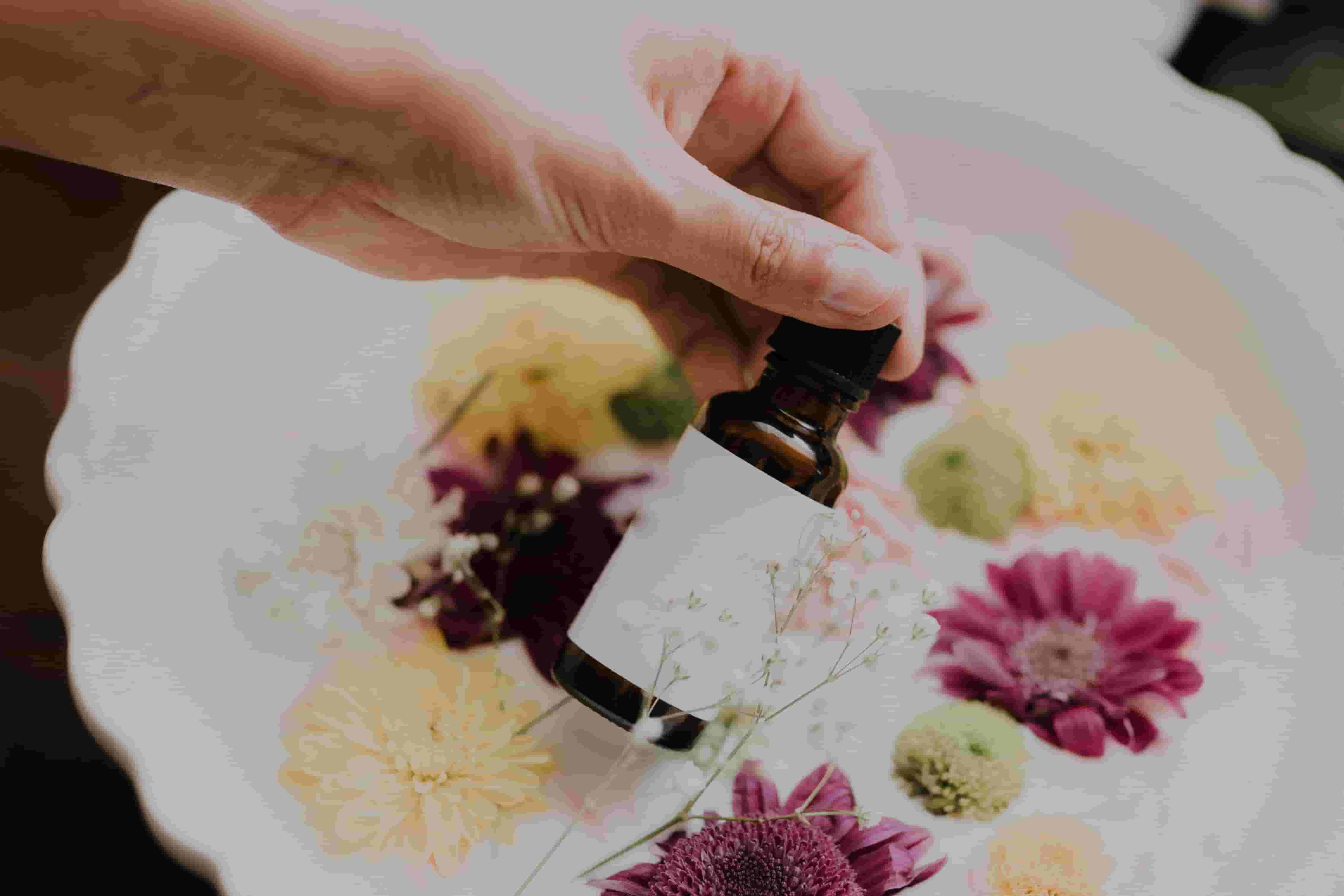 How can aromatherapy help me?
Aromatherapy is thought to have a wide range of physical and psychological benefits, including:
1. Helping lift your mood
Scents can have a surprising impact on your mood. From helping you feel uplifted and energised, to calm and relaxed, different scents can impact us in different ways.
As explained by aromatherapist Louisa, certain oils such as bergamot can help reduce feelings of anxiety, whilst sweet orange "is gently uplifting, and combines well with bergamot for a powerful mood enhancer."
2. Easing aches and pains
Aromatherapy massage can help to release physical and nervous tension - whether stress-related, following a session at the gym or a spot of spring cleaning. Blending oils such as ginger, black pepper, peppermint, and eucalyptus and massaging any aching areas can have a soothing effect.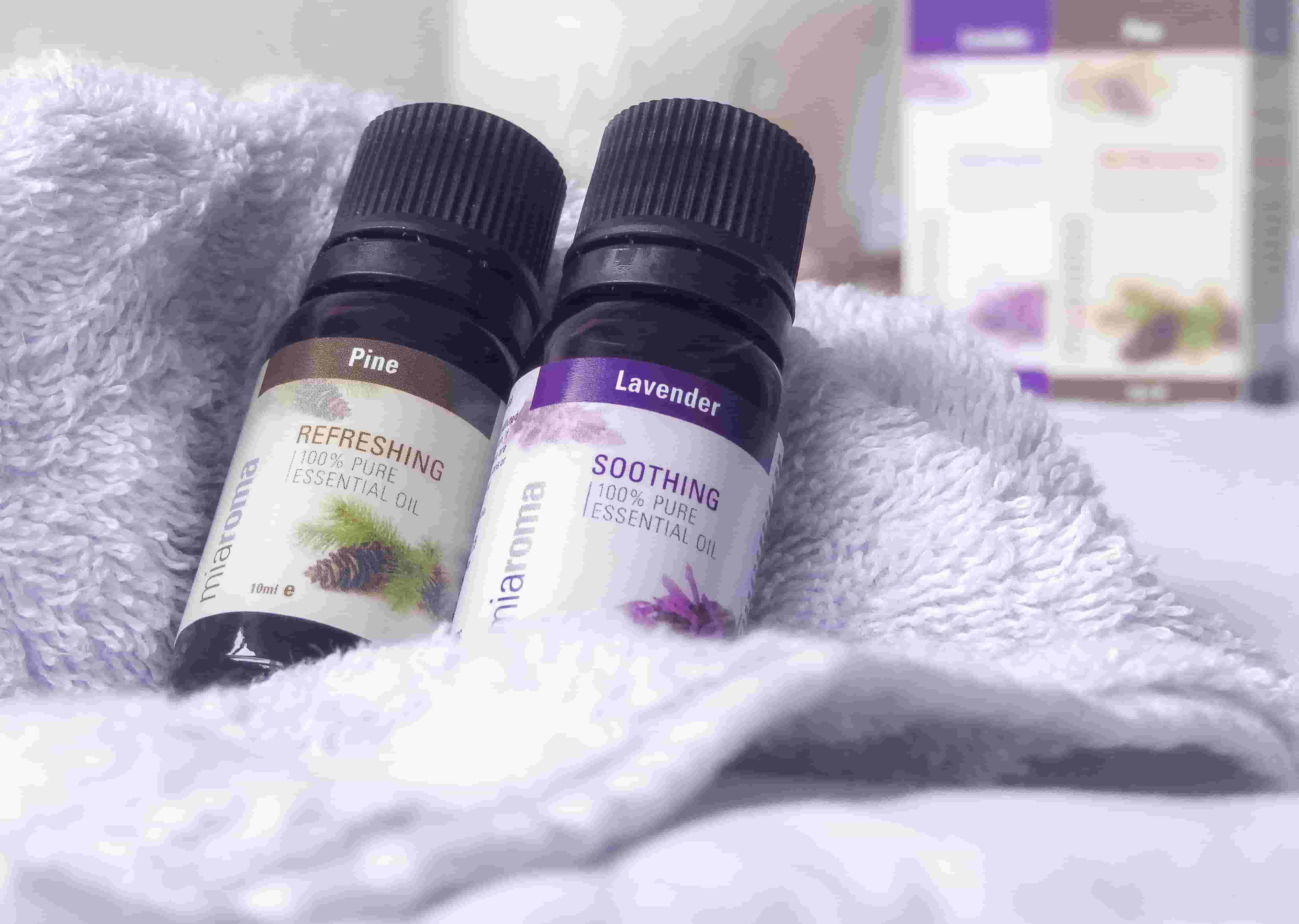 3. Promoting calm and relaxation
Mindfulness and meditation have been shown to have a significant number of proven benefits. Studies have shown benefits ranging from physical to psychological, helping many of us to feel more grounded and present in the moment, as well as better able to cope with life's ups and downs.
As explained by life coach and Happiful writer, Kat, combining aromatherapy roller-balls with mindfulness techniques can offer a surprising shortcut to help you introduce moments of calm into your day. A gentle way of encouraging you to be present in the moment, aromatherapy can help you to pause, breathe deeply, feel more calm and in control.
"The reason aromatherapy can be so powerful in helping us feel calm is because it triggers our limbic system, the part of the brain linked to emotions and memories," she explains.
When we breathe in a scent, it triggers a reaction in our brain which can cause us to feel calm or energised. As our brains may associate certain smells with memories or emotions, this can bring further feelings of calm and relaxation.
4. Helping cope with seasonal changes
Whether you struggle with the summer heat or find yourself experiencing lower moods during the colder months, aromatherapy may be able to help.
Essential oils such as peppermint and spearmint can help your body to feel cooler thanks to higher percentages of menthol, which can trick your brain into thinking your body is cooler than it really is. Oils such as eucalyptus can provide a cooling sensation whilst acting as an anti-inflammatory, reducing symptoms of colds and congestion. If summer heat gets to you, rose oil can provide a cooling option to help with heat rashes, while juniper can help with heat exhaustion.
5. Get a more restful night's sleep
Thanks to its relaxing properties, aromatherapy can provide a great, natural sleep aid. Whether spritzed on your pillow or around your room before bed, or added to a warm bath before bedtime, research has suggested that using essential oils can help you to feel more relaxed, allowing for a more restful night's sleep. Making aromatherapy part of your nightly ritual could be a good way to help beat insomnia and gain a better night's sleep.
Thought to be particularly beneficial for helping relieve stress-related symptoms and concerns, such as headaches, tension, insomnia, and even anxiety, further research is still needed to uncover how effective aromatherapy is in helping with symptoms of other conditions.
A 2017 study revealed that current research has yet to provide sufficient evidence that aromatherapy can help with depression. However, it did show that inhalation aromatherapy seemed to be effective - but more research is still needed into the subject.
Other studies have suggested that aromatherapy may help provide relief from anxiety, help improve your sleep quality, and may improve quality of life for those with chronic health conditions.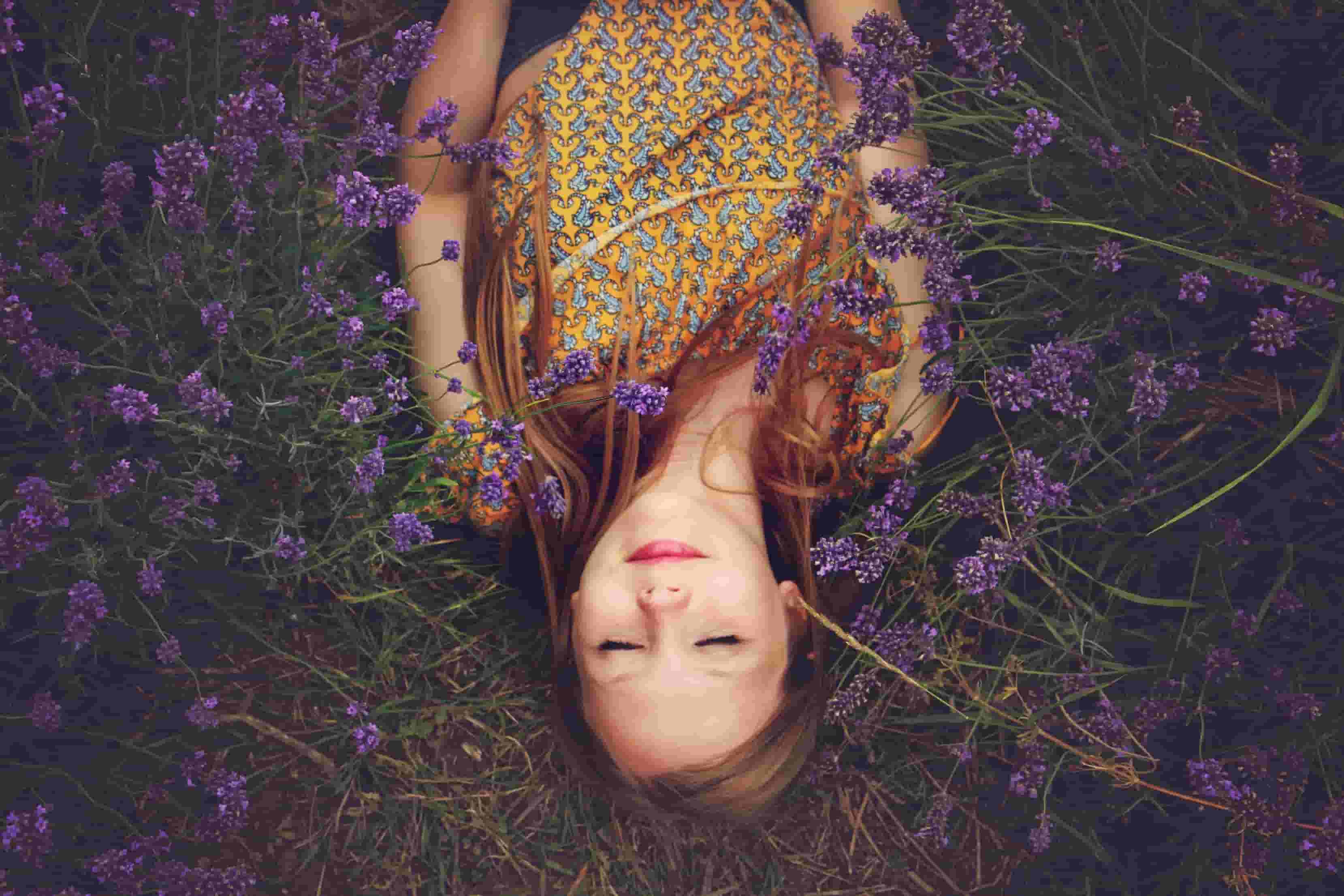 Essential oil safety
It's important to take note of any side effects that you may experience each time you try a new essential oil. When applying directly to your skin, essential oils should always be diluted (mixed) with carrier oils. This helps avoid skin irritation whilst promoting absorption. Many aromatherapy oils you buy online or over the counter are already mixed with a carrier oil such as coconut, grapeseed, sunflower, or almond.
No matter what carrier oil your essential oils use, keep an eye out for any allergic reactions, skin irritation, or sun sensitivity. Essential oils should never be swallowed or used on broken skin. If you are already taking any prescribed medications or are pregnant, it could be worth speaking with your GP before trying aromatherapy, as some essential oils may interfere with medication.
What do I need to get started?
If you're looking to give aromatherapy a try, there are a number of different things you can do to get started. Whether you're looking to go it alone or work with a professional aromatherapist, there are many different benefits you can expect. Getting started can be quick and simple.
Working with an aromatherapist
Booking a consultation with an aromatherapist can be a great way of identifying what areas you are looking to improve, creating a personalised treatment plan, and tailoring things to best suit you.
During your initial consultation, an aromatherapist will ask you general health and wellbeing questions, as well as finding out more about your lifestyle and any particular areas you would like help with. Typically, personalised treatment may include at-home treatments and aromatherapy massage sessions, with the total number recommended varying depending on your circumstances and individual needs.
To find out more about aromatherapy, or to find an aromatherapist near you visit Therapy Directory.
Try it yourself at home
There are many different ways you can incorporate aromatherapy into your daily routine. Adding just a few drops of essential oils to warm water can help you to create the perfect, relaxing bath or help you to create a relaxing at-home spa experience.
Picking up an oil diffuser can be a great way of slowly filling your home or a specific room with a scent, allowing you to reap the benefits as you breathe. Or for a more controlled use, using a spray bottle can allow you to use essential oils on specific areas such as bedding or pillows.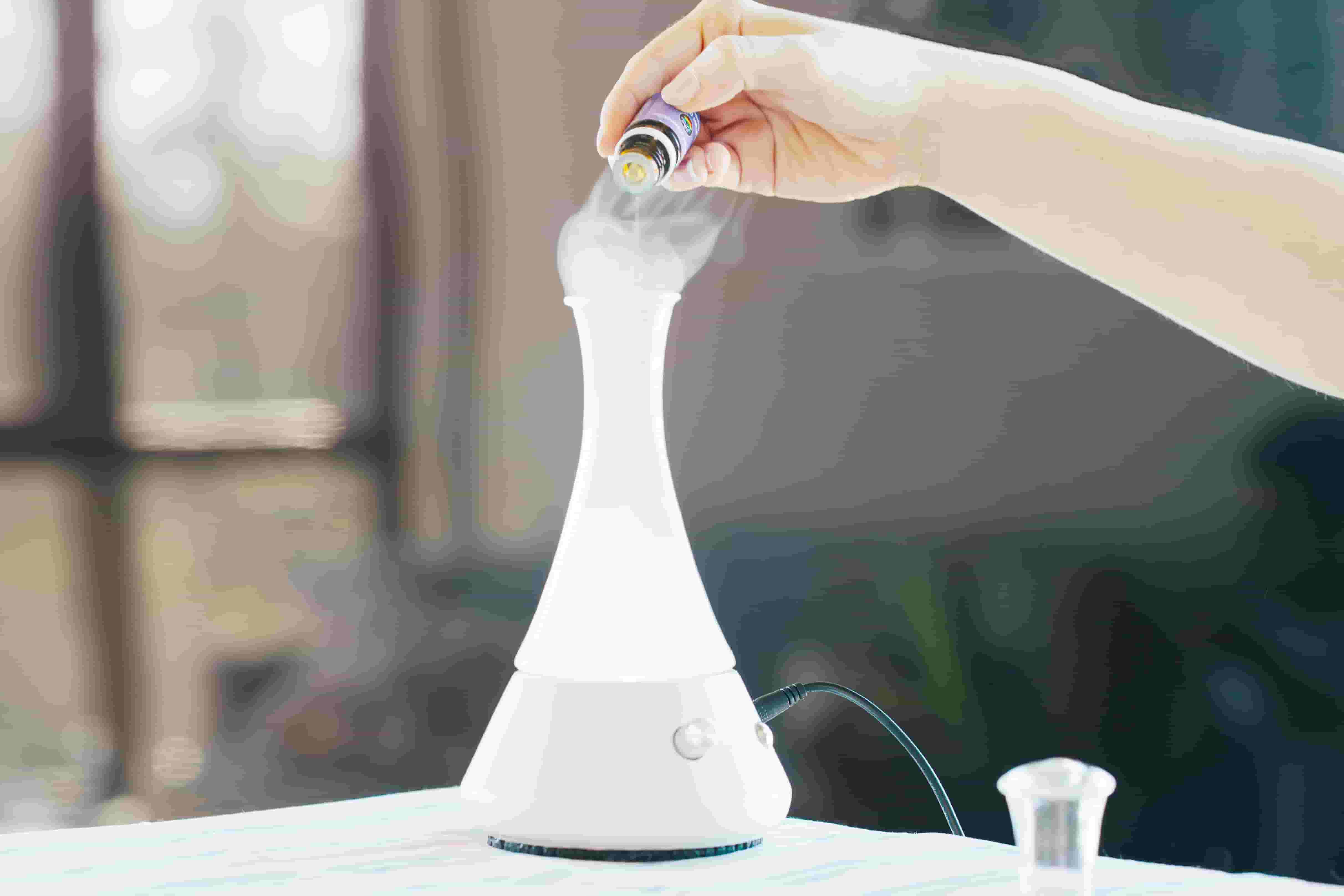 Pre-mixed blends of essential oils can also be picked up online or from stores. Coming in small containers, these can be applied directly to pressure points such as your wrists, behind your ears, or on your forehead via rollerball to provide soothing relief.
If you are already a fan of yoga, aromatherapy can make a great accompaniment, helping create a new dimension to your routine.
Aromatherapy for good
With so many different options available, it can be hard to know where to get started or what to buy. Here are just a couple of companies that are giving back to good causes and local communities:
Scentered
Supporting the charity against domestic violence, Refuge, Scentered have created the 'I want to SLEEP WELL' gift set. Including an award-winning aromatherapy balm and candle, for each set sold, £9 is donated to help support women, children and men experiencing domestic violence.
Earl of East
Together with Uncommon Creative Studio, Earl of East has created the 'Scents of Normality' aromatherapy candle collection. Designed to mimic the scents of the nation's favourite hangouts - The Cinema, The Festival, and The Local - each candle sold helps support Hospitality Action, a charity offering help, advice, and support to those within the hospitality industry with mental and physical health issues, as well as during tough times.
---
Discover more about aromatherapy
To hear more about how alternative, holistic, and complementary therapies can help you to improve your overall wellbeing, check out these free podcasts. Sharing first-hand experiences and quick guides to help you get started, each offers something different - no matter what your experience level may be.
Or to find out more about different complementary therapies, check out our complete guide now.
To discover more about aromatherapy, or to find a verified holistic therapist near you, visit Therapy Directory.