LIFESTYLE
The Other Side of Social Media: How Online Communities Help Us Access Support
---
Social media users share their experiences and thoughts on how online communities have helped support their mental health and wellbeing
Social media has developed a pretty bad rep. It feels like you can hardly go a week without a new study calling out the negative impact our time spent on Twitter, Instagram, Facebook and SnapChat is having on us, or why we should give up our phones and take a step back from our devices as a whole.
While the jury's still out on the exact impact (negative or otherwise) our device usage is actually having on our sense of health and wellbeing, we thought it was time to explore some of the positive impacts that social media and online communities are having. We spoke with four frequent social media users who feel that online communities have helped them find support, guidance, and friendships.
---
Social media is a life-saver for me. People with cystic fibrosis can't meet, so being able to speak on social media is a godsend
"As somebody who has Cystic Fibrosis (an invisible disability), social media is a life saver for me. People with CF can't meet due to cross infection rules, so being able to speak to people with CF on social media, whether it be Twitter, Instagram or Facebook, is a godsend. I have made some wonderful friends through social media – it shows social media has its good side!
"It makes me feel disappointed that people choose to see the negative side of things in regards to social media, people like me see social media as a positive thing and this message should be sent about, I know there can be negative aspects of social media sometimes, there's no denying that, but I wish people would look at [the] good things that social media can bring to people like myself."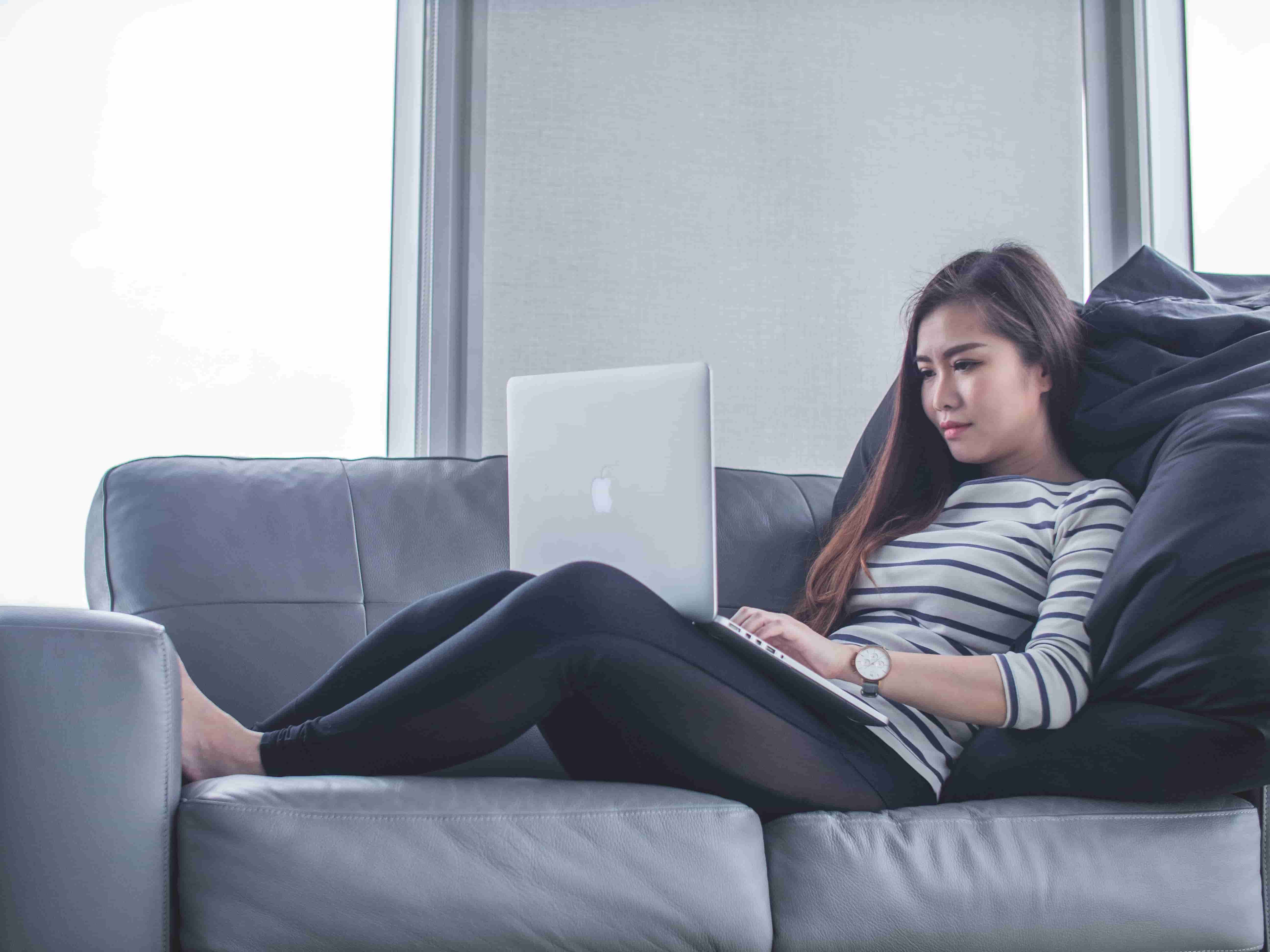 "I used to spend a good few hours a day on Facebook, connecting with online communities which lead me to grow my own. It first started to be a safe place for women to come together and talk about our experiences of being a woman in business, the mindset and mental health around that.
"In the past I have suffered with postnatal depression and OCD. I helped myself through the work of neuro-linguistic programming. The aim behind the community is to continue to support my own mental health and those of the women who are within our community. [Connecting with others online] really helped, and continues to do so. It has supported me to open up and share my experiences with the women to find the help and support to heal a poor mindset and mental health issues."
Living with polycystic ovary syndrome (PCOS) and blogging for Cysters, a PCOS support network, Kirsty-Louise shared her experiences with online communities.
"There aren't many in-person support groups for these conditions [PCOS], mainly because many women still feel so embarrassed about these because reproductive health shame is a very real thing. These conditions mainly get brushed under the carpet like they don't exist. That's why I was relieved finding Cysters because they helped me massively.
It's a safe space online where women can openly share their feelings
"It's a safe space online where women can openly share their feelings about it. Plus, the chances of someone who you don't want to know these personal things about you seeing you seek this support is very minimal so it makes it much easier for women who feel that shame to be themselves. I did try counselling for my PMDD (premenstrual dysphoric disorder) and was even medicated at one time, but when I'm having a badly hormonal time, human interaction can be very infuriating so I often isolate myself. I also stopped medications because PMDD only affects you in the 7-10 days before a period is due so the rest of the month the tablets made me high as a kite.
"I tried many different support groups before I found Cysters but a lot of them had a admin hierarchy which I hated. If we are all fighting the same issues, there didn't need to be people who thought they were the best just because they have admin access to the group. Cysters actually scoped me out. I started to be very vocal about my condition online and the founder reached out to me and asked me to be a part of it. It's so much better. They're all so helpful and there's no privileged members, we all just help each other.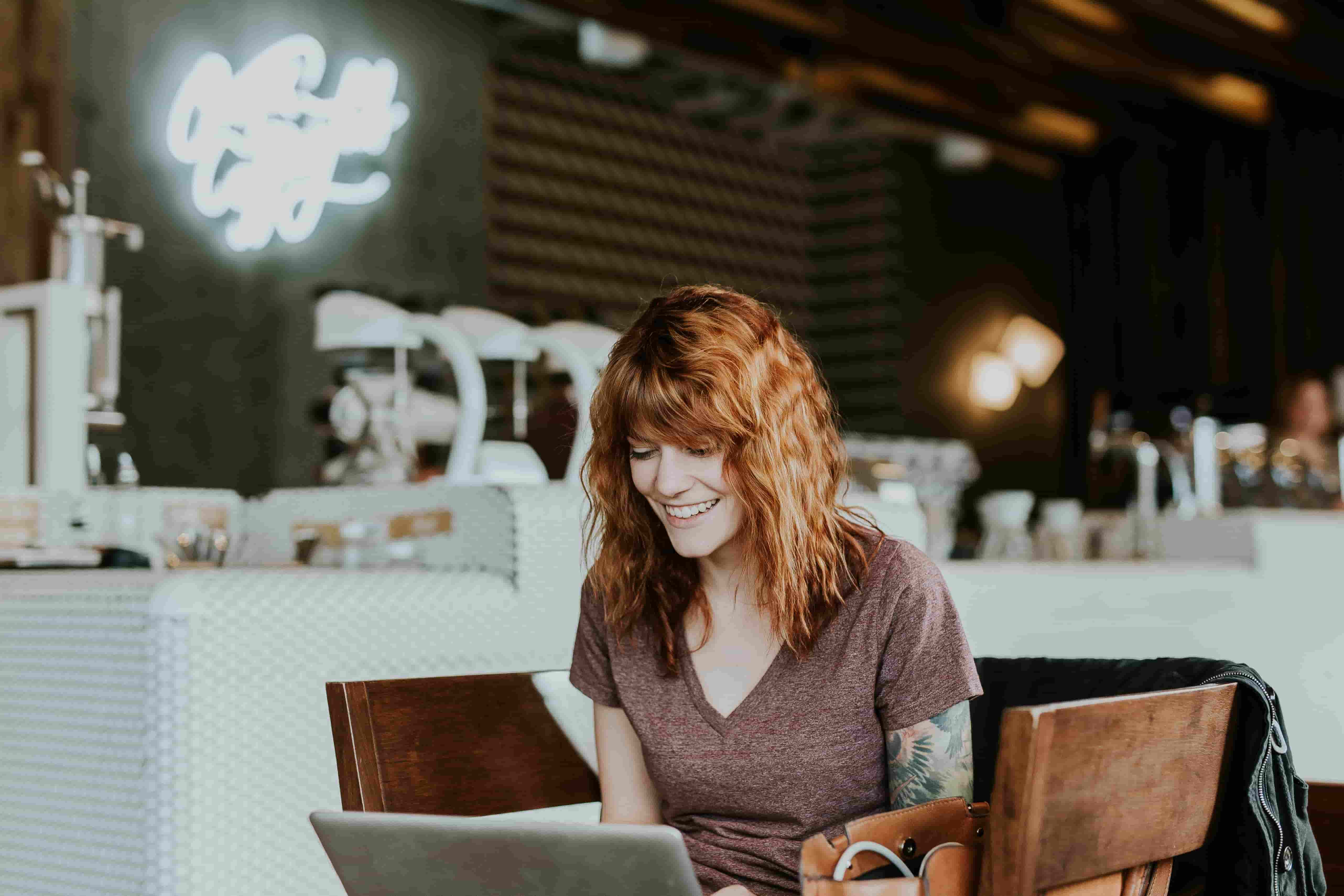 "I've never had my mental health impacted by social media because of support groups. I think the only way social media has had a negative impact on me is the issue of body image because with PCOS, I try my hardest to lose weight but it's always been a massive struggle so when I see all these perfect bodies on Instagram, it massively affects my body dysmorphia."
Having an online community was a lifeline to me
"When my son was diagnosed with multiple allergies as a baby I was very anxious about keeping him safe. This escalated when he had an anaphylactic reaction at 15 months old. I felt overwhelmed, lonely and like no-one understood.
"Having an online community was a lifeline to me. Being able to talk to other parents who were going through the same thing, and could share advice and experiences helped me feel more confident.
"I did find some groups could fuel anxiety though, by sharing a lot of negative things, misinformation and scare mongering. I eventually limited my intake and found the ones I trusted. I now run my own Facebook group. I wanted to set up somewhere I knew people could rely on and give a positive attitude to dealing with allergies."
As a visually impared person, Martin has experienced many of the positive benefits of using social media and accessing online communities. Martin shares his personal and professional thoughts and experiences with online communities.
"My sight has gradually deteriorated over the last 15-20 years and I now have no useful vision. I can no longer read print and I am unable to read Braille. Therefore I access information, network with friends, family and clients, and do all my work through my laptop and mobile phone using assistive technology. I use a screen reader on my laptop and voiceover on my iphone.
"In my experience many people with disabilities, longterm health conditions or mental health issues can become quite isolated, cut off and marginalised. This may be due to experiencing issues with mobility, the fact that their physical condition or mental state may prevent them from leaving the house or simply they might not have the confidence to go out, socialise and meet new people. In such circumstances I feel online platforms can become a lifeline, can offer the opportunity to make new connections and find a listening ear in times of need.
Social media gives me a sense of control. It can minimise the differences. More than anything, it gives me a voice and a way of reaching out
"Through social media I have been able to get back in touch with old schoolfriends, some of whom I haven't seen for many years. I've found being able to get back in touch with people and getting to know them again very empowering and beneficial for my self-care and wellbeing as it gives me time out from my busy work as a therapist.
"In a professional context over the years, I've been able to use social media platforms to tell people about my work and the services I offer, as well as raise awareness about issues of disability and diversity which I'm passionate about.
"Even when I'm using social media for professional reasons I still find it can have enormous social value. I recently attended a meditation retreat as part of my mindfulness teacher training. After the retreat the group set up a WhatsApp group so that we can continue to share experiences in our ongoing training to become mindfulness teachers. Besides sharing practice I have become close friends with people in the group and I am enjoying maintaining the connection with others living in this country and abroad.
"I think there is something about how social media gives me a sense of control, that I can share what I want, when and with whom I wish. It can be my private space or public forum. It can minimise the differences that are sometimes evident or given attention in a face-to-face setting. More than anything, I believe it gives me a voice and a way of reaching out."
---
Online communities can offer help and support for a wide range of physical, mental, and emotional health and wellbeing issues and conditions. Online support groups and communities can have a huge impact for the individuals who belong to them.
For more information on how you can find support groups in your area, visit the NHS Moodzone for depression support, or check out these online support groups recommended by Beat Eating Disorders. To find more online communities to help support individual conditions and issues, Facebook Groups can offer a wide range of supportive communities.
If you feel like you may benefit from more help and support, but aren't ready or able to visit a counsellor or support group in person, online therapy could help. Many professional, accredited counsellors now offer sessions via video chat, messages, and email. To find support near you, visit Counselling Directory, or enter your postcode in the search bar below.