WELLBEING
The holistic guide to pregnancy stress and anxiety
---
How much stress and anxiety is normal? What should I try to feel better? We share everything you need to know about experiencing stress and anxiety whilst pregnant, and explain how holistic therapy can help you feel more relaxed and in control
Whether it's your first time expecting or you've had previous pregnancies, being pregnant can be a stressful, often anxiety-filled time. With so much pressure and expectation that this will be one of the happiest, most exciting times of your life, it can seem even more worrying if you aren't feeling that 'pregnancy glow'.
While we all feel anxious from time to time, anxiety is one of the most common mental health problems experienced in the UK. When it comes to stress, an overwhelming 74% of us have felt overwhelmed or unable to cope during the past year, according to the Mental Health Foundation. And according to a separate 2018 study, one in four pregnant women will experience a mental health problem.
If you're worried stress and anxiety may be affecting your ability to relax, plan, and prepare for your upcoming birth, it's important to take steps now to help you feel more prepared and ready for what is to come.
To find out more about the different types of help and support available, check out our complete guide to pregnancy anxiety. If you're looking for a more holistic approach, try these suggestions to help you feel calmer and more prepared.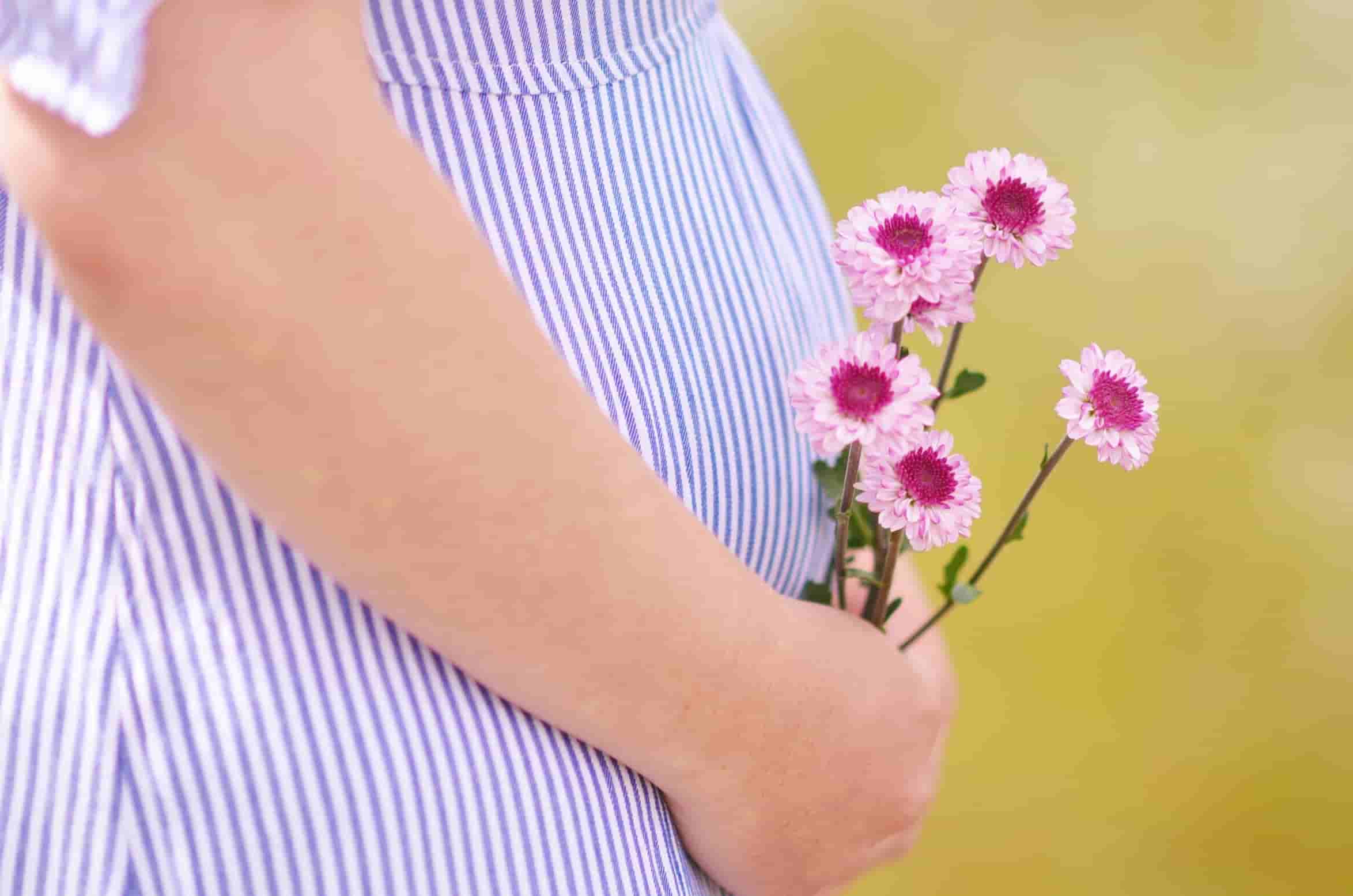 Practice mindfulness
When you hear the word 'mindfulness', what do you think of? Generally speaking, mindfulness refers to our aim to reconnect with ourselves to help reduce stress, become more attuned with our emotions, and to feel more aware, connected, and present (mentally and physically) in the here and now.
When we are stressed or anxious, it can be easy to let our thoughts run away from us. How often have you found yourself going into autopilot whilst doing the dishes, folding the laundry, or any number of different tasks? Mindfulness can help you to feel more grounded and attuned with how you are feeling.
Mindful meditation is one of the most common techniques used. This involves focusing on what you can see, hear, smell, and feel, whilst trying to clear your mind. This can be a struggle for many at first, but with practice, it can have a significant, positive effect.
Mindfulness-based therapies, such as MBSR (mindfulness-based stress reduction) and MBCT (mindfulness-based cognitive therapy) can also be effective ways of learning to recognise and stop negative reactions, see situations more clearly and feel more balanced.
Practising mindfulness can not only help to reduce feelings of anxiety, but can increase your quality of sleep and help decrease negative feelings such as tension and anger. If you're new to mindfulness, taking just 10 minutes each day can help you to calm your mind and feel more in control.
If you're unsure of where to start, mindfulness-based apps can be a great starting point, or try our intro on how to declutter your mind.
If mindful meditation doesn't appeal, mindful colouring could be a good alternative. As midwife, teacher, and author of Preparing for Birth: colouring your pregnancy journey, Bridget Sheeran explains, mindful colouring can help expectant mothers to reduce feelings of anxiety, and increase their sense of calm and focus.
"When I was younger I was sceptical about mindfulness because as a nurse, there was then, some ridiculing attitude to anything that seemed 'alternative'. Today, there is a high expectation placed on what we 'should' be doing, and how we 'should' be, in order to 'get' somewhere or some attainment.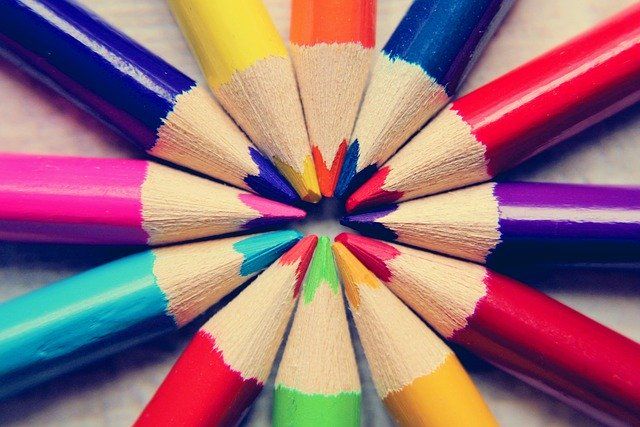 "It is for good reason that most people are turning to exercise and/or some form of relaxation or mindful awareness practices to give themselves a way of 'turning off' for the sake of their health. Colouring in images in a book, as a mindfulness practice, has been shown to promote mental wellbeing.
"Psychologists say that it can put people in a state of 'flow' and it really feels good for people. The adult colouring in, with its smaller pencil movements within the small areas of an image, brings focus; attention and some solace, from the activity itself. In turn, claims of feeling calm or relaxed are reported as reducing stress levels in the day.
"It helps pregnant women to find a moment, and indirectly discover for themselves, through the images, through the activity itself a change in themselves and a time to 'let themselves think of nothing in particular'. A pregnancy related colouring book will link the activity and bring the mindfulness into some areas of pregnancy and birth. Without judgement, with curiosity, and in a fun way.
"Associations with mindfulness and how to bring calm without increasing muscular tension, is a valuable practice for birth – helping birth to work for you. This activity is a good way to also give you space for you to formulate what questions you need to ask. Questions based on what you want help with achieving or understanding, so that practical matters for mental and physical considerations can be thought through in preparation for birth and afterwards."
Experimenting with holistic therapies
Holistic therapy, also commonly referred to as complementary or alternative medicine, simply refers to the treatment of the whole person (body, mind, emotions, and spirit), rather than individual symptoms. Designed to help you regain balance, holistic therapies can be a complimentary way of improving your overall sense of wellbeing.
Used alongside, rather than instead of conventional medicine, taking a holistic approach can help you to identify stress or anxiety triggers, learn new relaxation techniques, and alleviate a wide range of physical or emotional symptoms. Before beginning a new type of complementary therapy, you should check with your healthcare provider that it is safe for you to do so, as well as letting your holistic therapist know that you are pregnant. This allows them to tailor any treatments to ensure both you and your baby remain safe and well.
As explained by the NHS, there is some evidence to support the use of specific complementary therapies, particularly massage and aromatherapy for anxiety, as well as acupressure for morning sickness.
Common types of holistic therapy many women try during pregnancy can include:
Aromatherapy
Using essential oils, aromatherapy can help assist your body's natural abilities to heal, rest, and recover. Typically used through smell and skin absorption, different essential oils (typically made from plants and flowers) have different properties. When used on your skin, these can help relieve pain or inflammation.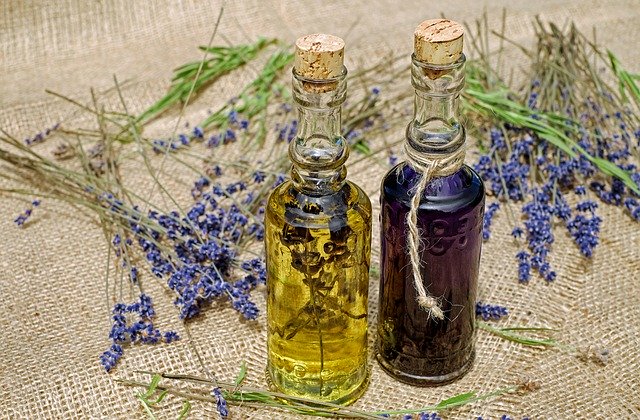 If you're looking to try essential oils at home, rollerball essential oils applied to your wrists and temple can be soothing and relaxing - and can even help decrease tension headaches and morning sickness for some women. Adding a few drops of essential oils to your bath can also allow you to absorb the oils through your skin, whilst breathing in the vapour from the steam of your bath.
Some NHS trusts do allow complementary therapies such as aromatherapy during labour. It's best to check with your individual midwife or hospital to see what is available or allowed in your area.
Aromatherapy massage
Combining massage therapy with aromatherapy, many find aromatherapy massages can be incredibly relaxing, may reduce stress, lift mood, and decrease nervous tension. Physically, it can ease muscle tension and boost your circulation.
As massage therapist Vicky Collinson explains, pregnancy massage can offer natural pain relief for mums-to-be.
"Massage is beneficial to you and your baby, both emotionally and physically. Emotionally, it may help with relaxation and relief from the stresses that pregnancy can bring. Physically, it helps alleviate the aches and pains that are associated with pregnancy. Endorphins are released during massage and benefit both you and your baby.
"While regular massage may help reduce anxiety, aches, and pains that come along with pregnancy, it will also help you with body awareness. Understanding your body better can increase your ability to relax during the early stages of labour, so it's great practice for the big day!"
Reflexology
Encouraging healing whilst relieving stress and tension, reflexology involves applying pressure to and massaging specific areas of the feet, hands, and hears. These areas (reflexes) are thought to be linked to other areas of your body through your nervous system. Through stimulating these reflexes, a reflexologist can stimulate the energy flow around your body to target areas of tension.
Helping to reduce pain and stress, improve circulation, and enhance wellbeing, reflexology may help with common ailments and discomforts during second and third pregnancy trimesters.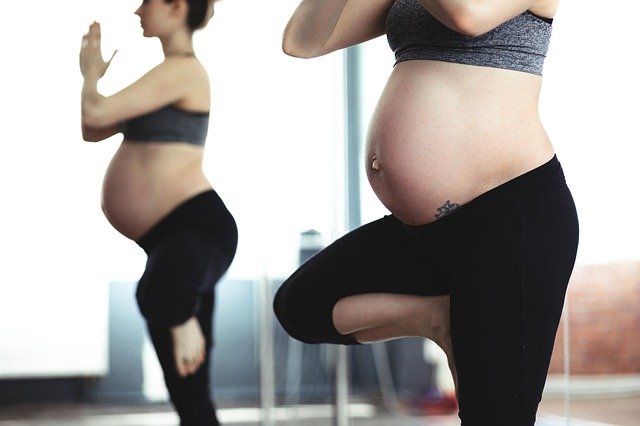 Pregnancy yoga
It's important to continue gentle exercise during and after pregnancy. No matter what your fitness level, yoga can be a great, gentle way to keep active whilst relaxing, learning breathing techniques, and even practising birthing poses.
If you're unsure where to start, try this free NHS recommended pregnancy yoga video to get you started, or find our more about what to expect from a pregnancy yoga class.
Acupressure
Recommended particularly for morning sickness, many people also find acupressure can help with pain and stress relief, as well as to reduce labour pains and encourage natural childbirth. Commonly referred to as 'acupuncture without needles', acupressure follows the same holistic principles to help address imbalances and unblock energy pathways.
---
If you're worried about your anxiety or stress levels, it's important to speak up, ask for help, and look after your mental health. The sooner you reach out, the more likely you are to turn those feelings of stress and anxiety back into joy and excitement.
The Mental Health Foundation estimates half (50%) of perinatal mental health problems ho untreated or undetected. This can have a significant impact on you and your family during a time when you most need help.
There are many different things that can affect your mental health whilst pregnant or after giving birth. From hormonal changes to insomnia, relationship or family issues to financial worries - we're all affected differently by the big issues that can crop up. It's important to keep an eye out for any symptoms that you may be struggling, and seek help if you have any concerns.