MONEY
The down-low on crypto: how trading digital currencies could be impacting your mental health
---
As trading and investing in cryptocurrency is becoming increasingly popular, how can you tell when a relationship with a new financial venture is becoming unhealthy?
Bitcoin, ethereum, binance coin, cardano, dogecoin… If that list means more to you than just a collection of random words, then you probably already know about cryptocurrency and its growing relevance in our modern society.
For those unfamiliar with cryptocurrencies, they're digital currencies that are not produced by banks or governments, but which can be traded like a commodity and be exchanged online for some goods and services – and, today, they're becoming increasingly present in our lives.
According to Bloomberg, digital currencies have a value of around $2 trillion, with investors and traders rushing to get in on the action. But the precise value of cryptocurrencies fluctuates regularly, and so they are often seen as an investment in tech stock – which means that people can both lose and make a profit, in a similar way to investing in stocks and shares – except cryptocurrencies are not regulated in the UK, which means people are not covered by consumer protection laws if their funds are lost for any reason.
But with success stories and adverts for crypto trading platforms sneaking into our lives by way of everything from billboards to sponsored content on influencers' feeds, crypto seems like a viable way to make money in 2022. Although as the big wins can equally come with big losses, should we be wary of a possible link to gambling? Andrew Harvey, from Addictions Counselling Nottingham, thinks so.
These activities can share similar processes to other behavioural addictions, for example, gambling, which we know, for some, is highly addictive," he explains. "The behaviour can provide feelings of positive reward, escape, chance, excitement, and a 'fix' – all of these things contribute to its addictive and compulsive nature, for some. Like gambling addiction, the negative consequences can be far-reaching and devastating."
When it comes to crypto, the risk of developing an unhealthy relationship with it is heightened by a number of factors – the first being that, unlike with traditional gambling sites, there's currently no lower age restriction on trading crypto, and the internet is flooded with advice on how to work around the established sites, like Coinbase and PayPal, that do ask for age verification.
The second risk comes from the volatility of the market. Because cryptocurrencies are a fairly new asset, they don't have the stability of traditional assets, like stocks or bonds. Additionally, those fluxes in value are very sensitive to all manner of things, from news cycles to institutional pressures, and panic buying and selling.
Many resources warning about the risks of investing also reference the 'cryptocurrency bubble' – when people invest in a specific asset without really knowing what it is, simply because they see others doing it – which also boosts an asset that, ultimately, doesn't have a lot of real value behind it, only adding to the volatility. With all that considered, even experienced traders are taking risks constantly when trading, and it's very easy to mistake luck for skill.
Despite this, there are positives to cryptocurrency trading, and its growing popularity can't be denied. So, how can we stay safe when trading, and what are the signs that your relationship with risky financial endeavours has become unhealthy?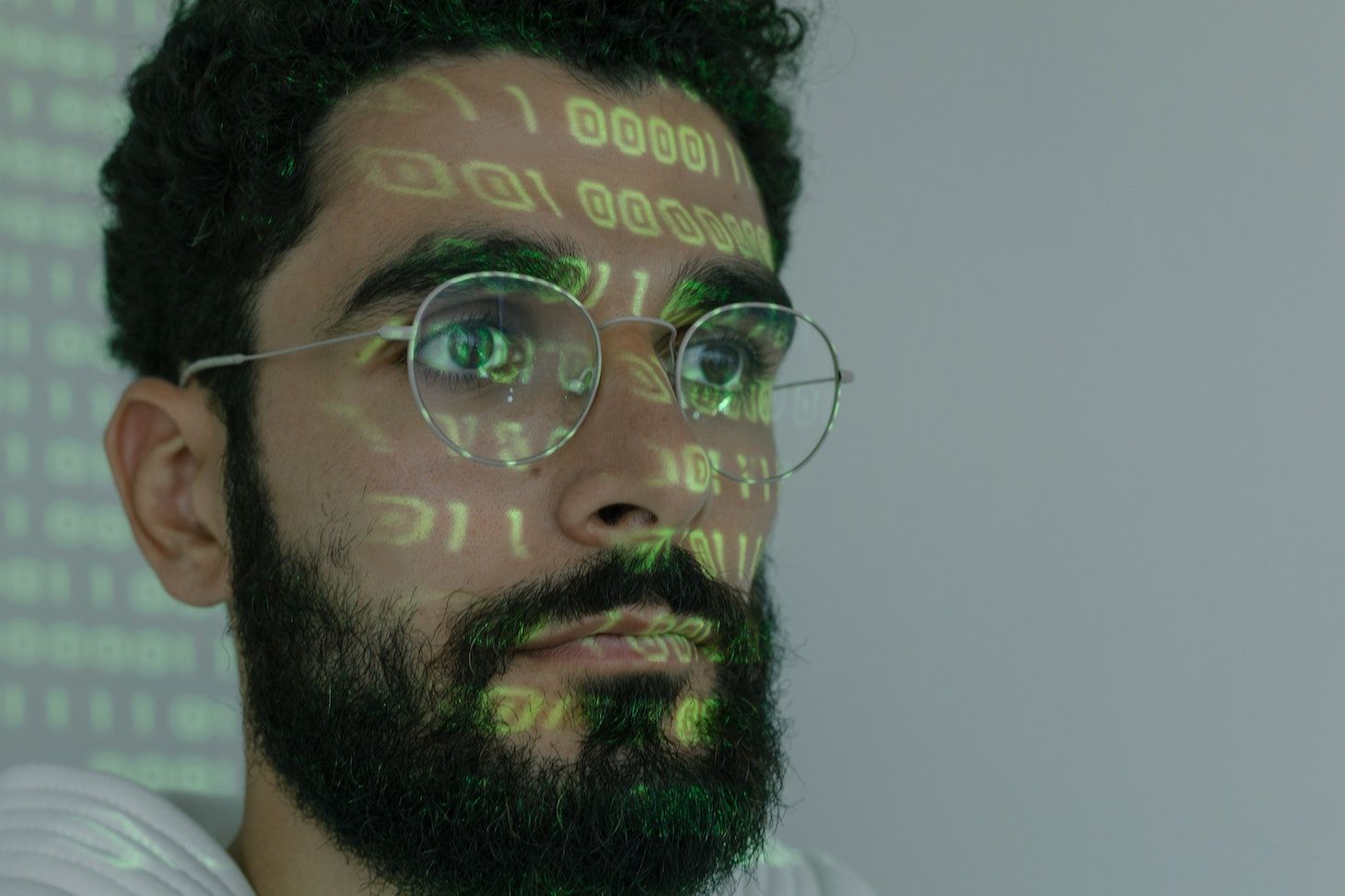 "Things that might indicate compulsive or addictive struggles could include an 'over' preoccupation with the activity, loss, or a lacking of control, 'chasing losses', feeling irritable if not able to engage in the activity, dishonesty in relation to it, and concerns expressed by others," Andrew explains. "Any of these may indicate a problematic pattern of engaging in these forms of trading. Unfortunately, like other addictions, for the person struggling it can be hard to spot these things when it has become an issue.
"One way to understand your relationship with trading is to stop for a while, and see how that feels; is it difficult? Do you find yourself dealing with difficult feelings that you might have been distracted from? Do you pick up some other activity or substance as a substitute? The answers to these questions can sometimes help you understand more about your relationship with trading.
"If you are trading to change the way you feel, you might want to seek healthier ways to do that, and/or address the source of your difficult feelings."
Andrew recommends approaching cryptocurrencies with caution, making sure that you set limits in terms of time and money, and if you find yourself going over those limits, he suggests taking some time to question why you're doing that, and assess whether it could be a warning sign.
Beyond that, be aware and realistic about the risks. Take time to thoroughly research whatever it is that you're considering investing in, approach stories about quick and easy money with scepticism, and if you find yourself exhibiting some of the signs that Andrew outlined, take a step back, and reach out for help if you need it.
The world of cryptocurrency can feel like a minefield, and it can take time and patience to get your head around the various risks and processes. But while the landscape is uncertain, one thing's for sure: cryptocurrencies aren't going anywhere any time soon.
Where to find help
If you're worried about your relationship with trading and gambling, the following services are there to help you:
Discover support for problem gambling for yourself, and for a
loved one, and connect with an advisor via their 24/7 free helpline on 0808 8020 133, start a live chat with an advisor, join a group chat with others in similar situations, or browse forums – all on gamcare.org.uk
Castle Craig is a rehabilitation clinic in the UK, and one of the only ones that offer specialist treatment for cryptocurrency addictions. You can find plenty more information about this specific addiction, what causes it, and how to find the best help, by visiting castlecraig.co.uk
---
To connect with a counsellor or to find out more information about gambling addiction, visit counselling-directory.org.uk.