Exploring the importance of listening to those around us (and ourselves)
The modern world can be a loud place. From the literal noise blasting from car radios to the noise we're often bombarded with online. We've all got a lot to say, and thanks to the Internet, we all have a voice to do so.
This can be a wonderful thing, but have we lost the art of listening to one another? In the mental health industry we encourage talking, but for talking to be effective - someone needs to be listening, and listening well. This is a key role of counsellors, to allow their clients to be heard and tell their story, then gently guide them to new ways of thinking.
And this is the power of listening – when done right, our perspectives can change.
"We have two ears and one mouth so that we can listen twice as much as we speak." – Epictetus
Learning more about listening
To start your journey to better listening, we recommend reading the latest title from The Do Book Company, Do / Listen. Author Bobette Buster draws on her experiences as a storyteller, screen writer and producer. Mixing personal anecdotes, quotes from well-known listeners and practical exercises, it's the perfect way to introduce yourself to the art of listening.
In it, Bobette notes our current noisy social climate and how listening is a skill many of us are losing. She steps back to get a birds eye view on how we listen, from the physics behind it to the way many of us hide within our headphones, choosing exactly what we do and don't hear.She also focuses onthe importance of listening to others – and to ourselves.
Listening to others
Are there certain topics you hear people bring up that make you want to shut off? We can be very good at closing our ears to certain topics - but should we be more open minded? Bobette discusses the art of mindful listening when conflict arises:
"Restate the ideas and feelings of the person who is upset. Try to do so accurately until they are satisfied. Ask the person to do the same for you."
Doing this gives us the chance to reveal miscommunications and misunderstandings - the root cause or many disagreements.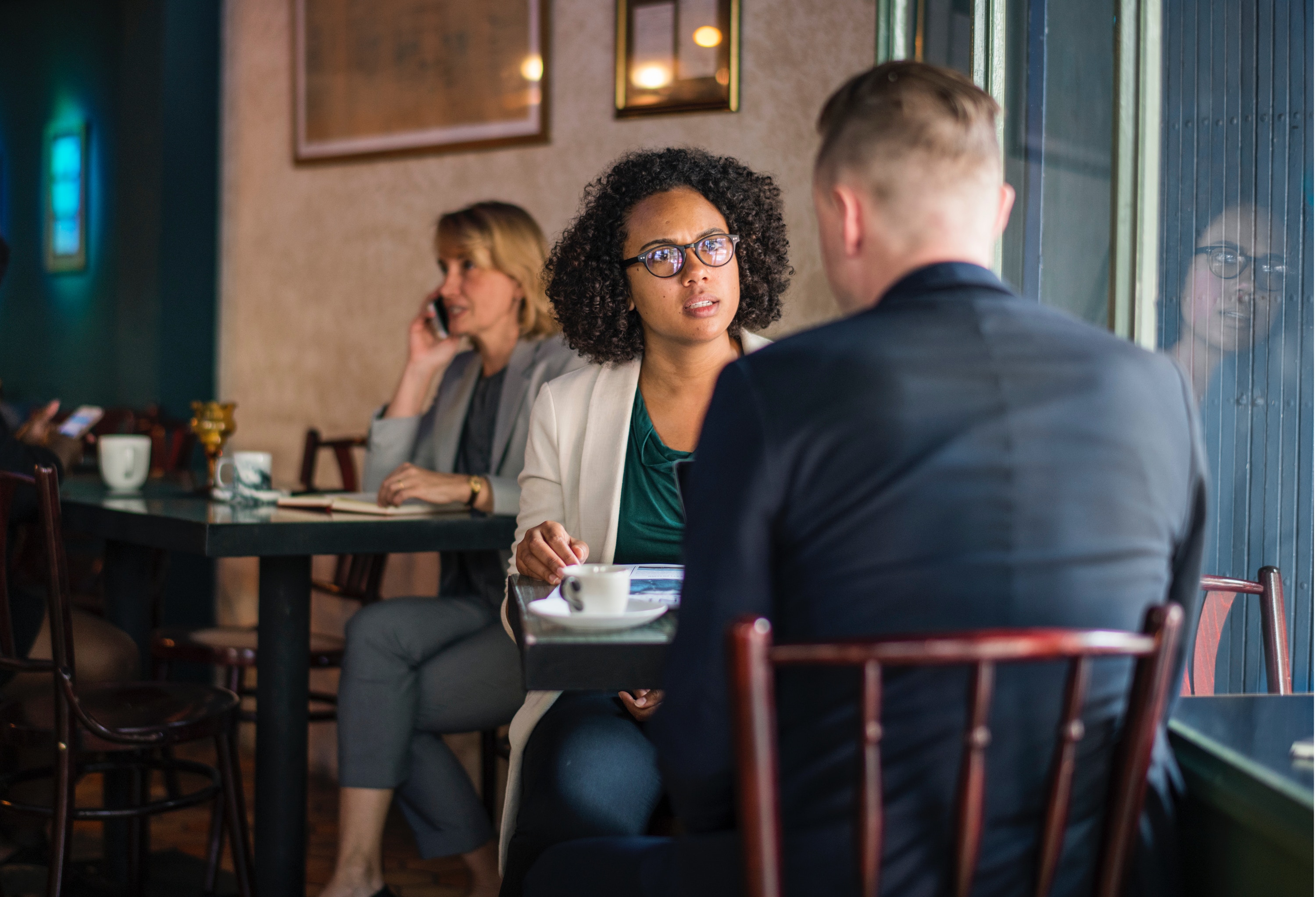 Reflecting and paraphrasing are skills counsellors and coaches alike hone in their practice. It's a great way to ensure you understand what's being said and move forward in the discussion – something we can all use in everyday conversation.
Throughout her book, Bobette explores the power of listening to witnesses and those who have difficult stories to tell. In light of the #metoo movement, listening and hearing people's truths has never felt more important.
"Listening can become a responsibility – a call to action to save another person's life, a revelation of humanity. And that's when listening reveals character."
Want to learn more about being there for those struggling? Take a look at our Mental Health First Aid Courses and this article on what to do if a friend mentions suicide.
One of the world's great listeners, Oprah, summed up just how much we all want to be heard in her Harvard University Commencement address in 2013:
"I have to say that the single most important lesson I learned in 25 years talking to people every single day, was that there is a common denominator. After 35,000 interviews, as soon as the camera shut off, everyone turned to me and inevitably asked, 'was that okay?'
"I heard it from President Bush, President Obama, even Beyonce. Friends and family, your enemies, strangers in every exchange, they want to know one thing: Was that okay? Did you hear me? Did what I say mean anything to you?"
Being heard is something we all crave, no matter our social status. By learning to listen better, we offer others this opportunity.
Listening to ourselves
As important as it is to hear others, listening to ourselves shouldn't be overlooked. In Do / Listen, Bobette explores this in more detail, sharing exercises to help us tune into our inner voice more and not be swayed by the opinions of others.
This can be especially important in the working world – when there is so much advice telling you how to do things, it's important to balance this out with what you truly want. If the work you do has an audience for example, keeping one ear to the ground to hear what people want is great, but keep one ear on your inner voice to stay true to yourself.
"I have been a seeker and I still am. But I stopped asking the books and the stars. I started listening to the teaching of my soul." – Rumi.
How we can be better listeners
We'll leave you with a few ways you can hone your own listening skills.
Remember 'listening' is an active verb. When someone's talking to you, give them all of your attention.
Think about who you listen to, mentours, friends, family – do their messages align with your beliefs?
Make space for silence in your life. Tune into your inner voice and shut out outside noise from time to time.
Get into the habit of reflecting and paraphrasing in conversations to avoid conflict and miscommunication.
Encourage people to tell their stories, tell your own. When someone tells you their story, acknowledge them and ensure they know they've been heard.
Talking about mental health is something we'll always encourage – it's essential for helping us dismantle stigma – but let's not discount the importance of listening. We all need to be heard.
---
Do / Listen is all about the lost art of listening, helping us build deeper connections, create moments of wonder and achieve breakthroughs after a stand-off or stalemate.
Exploring today's world, full of social media broadcasting and difficult to hear stories, author Bobette Buster shares her own experiences and anecdotes to illustrate the incredible power listening can have.
Each chapter is peppered with advice, ending with practical exercises to help you practice the skill of listening.
Asking siple questions like "What if we each took five minutes a day to actively listen?" Do / Listen opens readers up to new possibilities.
Pick up your copy now and discover other books in the Do Library.
Author: Bobette Buster
RRP: £8.99
Publisher: The Do Book Company
Images Cover: Used with permission from The Do Book Company