SOCIETY
Taking Action: The Woman Who Created Her Own Disability Maternity Photos
---
Representation in imagery matters; find out how Christa Couture responded to the lack of disabled maternity photography
Type the word "pregnant" into Google image search (or any stock photography website) and you'll likely be met with a sea of white, slim, able-bodied women. Most of them will be holding their bellies, looking serene - you may even spot some galavanting on a beach.
While of course this is all very lovely, it is just one image of pregnancy and shows just one facet of motherhood. There are so many women who will see these images, but not themselves. And this matters.
The photos we consume through the media frame our view of society. Right now, that view is skewed and misrepresentative. To change this, we have to build a more diverse, more inclusive vision.
Singer/songwriter Christa Couture knows this only too well. When searching for maternity photo inspiration, she couldn't find any women who looked like her. Losing a leg in her battle against cancer, she couldn't see any disabled women represented.
"So faced with this lack of pregnancy and disability photos, I decided to make my own." Christa said.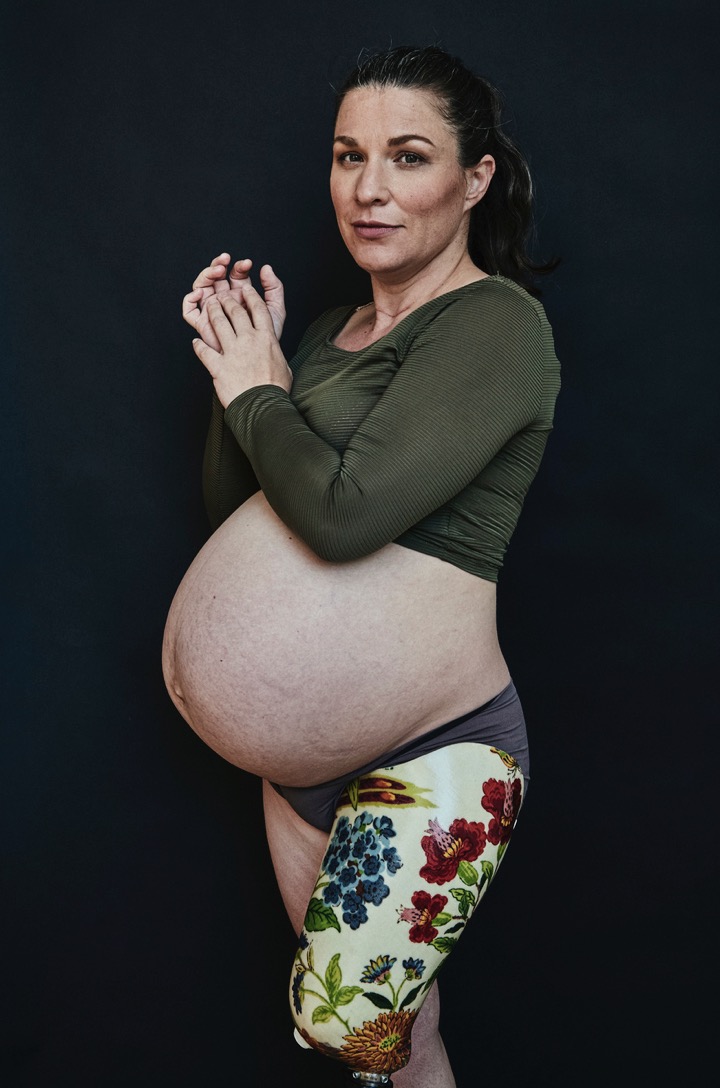 Working with photographer Jen Squires, Christa produced a series of incredible images, both with her floral prosthetic leg, and without.
"It would be the first time I've ever taken the prosthetics off for photos." Christa explained
During the photoshoot, Christa says she was waiting for that critical voice saying something was wrong with the way she looked. But she found it never came. Instead she saw the photos and realised this was exactly what she had wanted to see when she first began her search.
A celebration of what her body has experienced, she writes,
"I hope that the next person to do an image search for "disability and pregnancy" finds these photos and feels empowered by them. I hope they know: your difference is powerful, beautiful. And being a parent? You can do it. Go get all glowy with your pregnant self, whatever body you're in."
These photos are not only beautiful to see, they are an important comment on representation, what we're lacking and why we need to work so much harder to expand our vision of society.