NEWS
Season 2 of Netflix Hit '13 Reasons Why' to Feature Trigger Warning
---
Following mixed reception for season one from suicide survivors and mental health experts, the latest series based on the international best-seller will include content warnings from cast members
According to a recent announcement from Netflix, season two of hit 13 Reasons Why will highlight potential trigger warnings in an opening video featuring cast members from season one.
There has been no confirmation on whether this opening scene will be skippable for users as many opening credits are on Netflix. The show has created a website highlighting support and resources for parents and teens who may be affected by the sensitive themes of the show, encouraging them to seek help.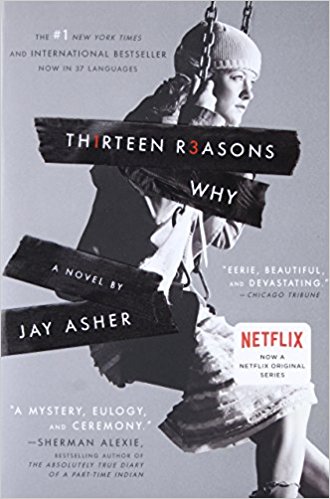 Season one, adapted from Jay Asher's somewhat controversial best-selling 2007 novel of the same title, explored the life of highschool student Hannah Baker, and a series of thirteen situations that she believed led to her taking her own life. Retold through cassette tape recordings passed on to classmate and friend, Clay Jensen, viewers listen to Hannah's own words and view the events she felt led to her death.
Season one received negative backlash from mental health professionals, survivors, and parents worldwide who warned viewers of the show's graphic content. Experts highlighted concerns that the show gave no alternative reasons not to turn to suicide.
Writers and producers argued that the show aimed to face issues head-on, while fans praised the show for highlighting the way in which actions and words can have a greater impact on young people than teens, parents or teachers may realise.
Themes from the first season included graphic depictions of a series of traumatic experiences including suicide, sexual assault, bullying, drug use, negative body image, toxic friendships, depression, and mental illness.
Many expressed concern that, while the series may have had good intentions, aiming to emphasise that teens are not alone no matter how isolated they may feel, failed to highlight alternatives to Hannah's ultimate actions.
While season one may have had issues with sensitivity, Netflix's decision to go ahead with a second season can be seen as a brave one. The events depicted in season one were indeed tragic, however a second season offers the chance to highlight a message focused more on hope, exploring further how those left grieving by a friend or loved ones death may cope or be impacted.
Filming has already finished, with no set release date yet announced. Season two is expected to air in the coming months. Though little has been shared about the major focuses of the upcoming series, Tony Award-winning actress Kelli O'Hara is set to play anti-bullying campaigner Jackie.
What we know about @13ReasonsWhy season 2 — so far pic.twitter.com/PMUaIe6Zy8

— Netflix US (@netflix) 9 May 2017
The show is also set to explore 'the way we raise boys up into men and the way we treat girls and women in our culture - and what we could do better in both cases', according to Netflix US.
The storyline of sexual assault survivor Jessica is set to be explored more heavily in season two according to writer Brian Yorkey. "Her experience continues to be a central part of season two. We wanted very much to look at her recovery. To look at what it is to go from being a victim of sexual assault to being a survivor of sexual assault".
---
For urgent support, contact Samaritans on 116 123 (UK) any time or visit Samaritans. If you are concerned about any of the issues raised or wish to find out more about the help and support available, visit Counselling Directory for information on suicidal thoughts, sexual abuse, self-harm, or bullying. Discover more about toxic relationships and how to survive them.