CULTURE
Reading & Relaxation: Six Books to Help You Feel Prepared Ahead Of Your Next Term at Uni
---
Whether you're facing your first year at university or you're anxious ahead of the new term following the holidays, these six books can help you get into the right mindset and settle in for a season of success
New term, new classes, new challenges... New worries, new stress, new responsibilities. University can seem both exciting and daunting in equal parts. If you're nervous about the upcoming term and the challenges ahead, there are plenty of ways you can feel more prepared for what is to come.
We've put together a short list of books that can help you feel more mentally prepared for all the big (and little) challenges you may face, encouraging you to have a calmer, more relaxed start to the new term.
---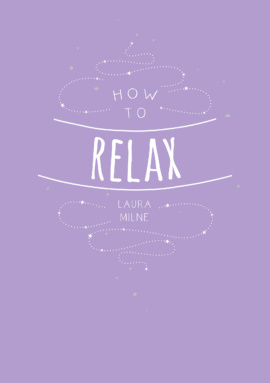 How To Relax
Laura Milne, RRP £9.99
Great for discovering how to calm your mind, body and soul
A certain amount of stress is an inevitable part of life. A little stress can help our minds and bodies prepare for difficult challenges and crisis. But, too much stress can seriously affect our physical and mental health and wellbeing.
How To Relax shares techniques that can help you let go of stresses and strains while learning how to bring relaxation into your life. Providing simple exercises, motivational and inspirational quotes, and reassuring advice alongside a visually intriguing layout, Milne's latest book can help you discover practical ways to relax and unwind.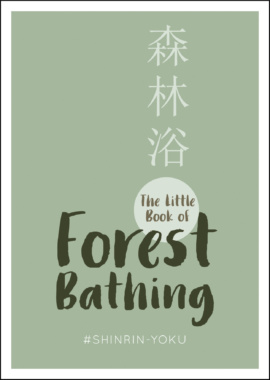 The Little Book of Forest Bathing
Summersdale, RRP £6.99
Great for practising self-care, releasing stress, and getting back to nature
Have you heard about forest bathing before? Shinrin-yoku (bathing in the ambience of the forest) is all about being amongst the trees, absorbing the ambience of the forest, and discovering peace, happiness, and the healing power of trees.
Escaping out into nature can offer the ideal opportunity to get back to our roots, find our balance, and appreciate the calm, stillness of our surroundings. Focusing on the positive impact forest bathing can have on our mental and physical health, The Little Book of Forest Bathing also looks at the spiritual benefits, as well as how you can get started.
If you're looking for a healthy, free way to practice self-care and reconnect with nature, forest bathing can be a good place to start. Filled with short, calming quotes, mantras and poems, this pocket-sized guide can help you rediscover your natural rhythm.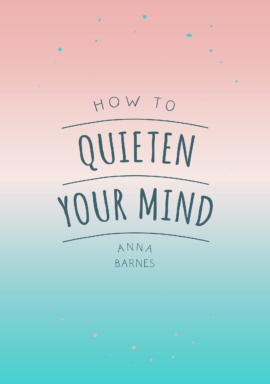 How To Quieten Your Mind
Anna Barnes RRP £9.99
Great for finding simple ways to quieten your mind, feel calm and let go
When a new term or a new project kicks off, our minds can become hectic places. So much to do, so little time, so many deadlines to juggle. Having a busy mind can be a huge drain on your energy and sense of wellbeing. If you're having trouble keeping unwanted thoughts at bay, or if you've got 101 things to think about and not enough time to get them done, How to Quieten Your Mind can help you discover how to relax and unwind.
Through tips, quotes, and activities you can learn, practice and perfect simple ways to calm your mind, feel more relaxed, and get back in control of your own thoughts.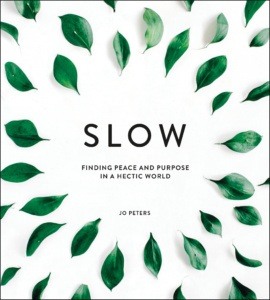 Slow: Finding Peace and Purpose in a Hectic World
Jo Peters, RRP £12.99
Great for learning how to put deadlines and social responsibilities on the backburner and take things slow
There's always something to be done. Deadlines, family and social responsibilities, endless to-do lists, and that never-ending FOMO. If you've ever wished you could press the pause button to catch your breath, Slow: Finding Peace and Purpose in a Hectic World could be the book for you.
If it feels like every moment is some kind of race, crammed with work, coursework, emails and responsibilities, it can feel like our everyday lives are running us ragged. Slow living is the idea that you stop focusing on the idea that being busy is the be-all, end-all of life; and you start paying attention to what is really important, finding a pace that is right for you.
Taking things slow isn't about stopping what you do; it's about creating a balance, and letting yourself have time to plan, think, reflect, and observe. Slow looks to help you do things better, not faster; how to become less hectic and more productive. Filled with practical self-care advice, tips on breathing techniques, mindfulness, ethical living and how to cultivate quiet moments every day, discover how to create a happier, calmer you.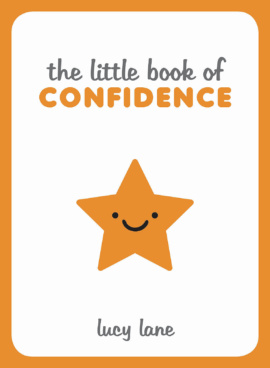 The Little Book Of Confidence
Lucy Lane, RRP £6.99
Great for boosting your confidence, self-esteem and self-belief
Everybody deserves to be happy and confident in their own skin. Sometimes? That's easier said than done. If you're feeling uncertain or unsure of yourself, The Little Book Of Confidence is a good place to start.
Full of uplifting quotes along with tips and tricks to help you work towards being more confident, Lane's book offers affirming messages and short activities to help challenge negative thoughts you may have about yourself.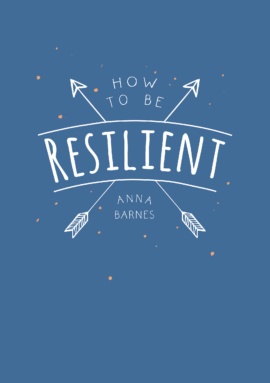 How To Be Resilient
Anna Barnes RRP £9.99
Great for building a stronger, more resilient new you
If you struggle with your self-esteem, find it hard to cope with change, or wish you could handle pressure a little bit easier, How To Be Resilient is the book for you. Filled with simple activities and exercises to work on the things that can hold you back, along with simple, powerful mantras and inspiring quotes, discover the power of resilience and how it can positively impact your mindset each and every day.
---
Still nervous about uni? Discover 11 healing crystals that can help you tackle your self-doubt, get back on track with studying, and achieve a better night's sleep.
Or, try these four simple journaling prompts to help you overcome anxiety and track those small, everyday moments of happiness.