SOCIETY
Race For Life Offer Entry Fee Discount in January
---
Support Cancer Research UK and help beat cancer this month
To celebrate the start of 2020, Race for Life (in partnership with Tesco) is offering those keen to join in a 30% discount on entry fees until January 31st, using voucher code RFLJAN30. This discount can be applied to all events: 5k, 10k, Pretty Muddy 5k and 10K obstacle courses and Pretty Muddy 5K kids' events.
If your life has ever been touched by cancer, whether directly or indirectly, you'll know how powerless you can feel. Describing the effect of cancer in her article 'Living with cancer - yours or someone you love', Dr Sara Trayman articulates this beautifully.
"We live in a world where we like to believe that things can be easily explained, that we understand why and how things happen and that we deserve good things to happen to us. Dealing with cancer shatters these illusions and can release some powerful feelings that can be difficult to make sense of."
Race for Life is a series of events that brings people together to take back some of this power. The aim of these events is to raise money for Cancer Research UK, a charity that works tirelessly to beat cancer.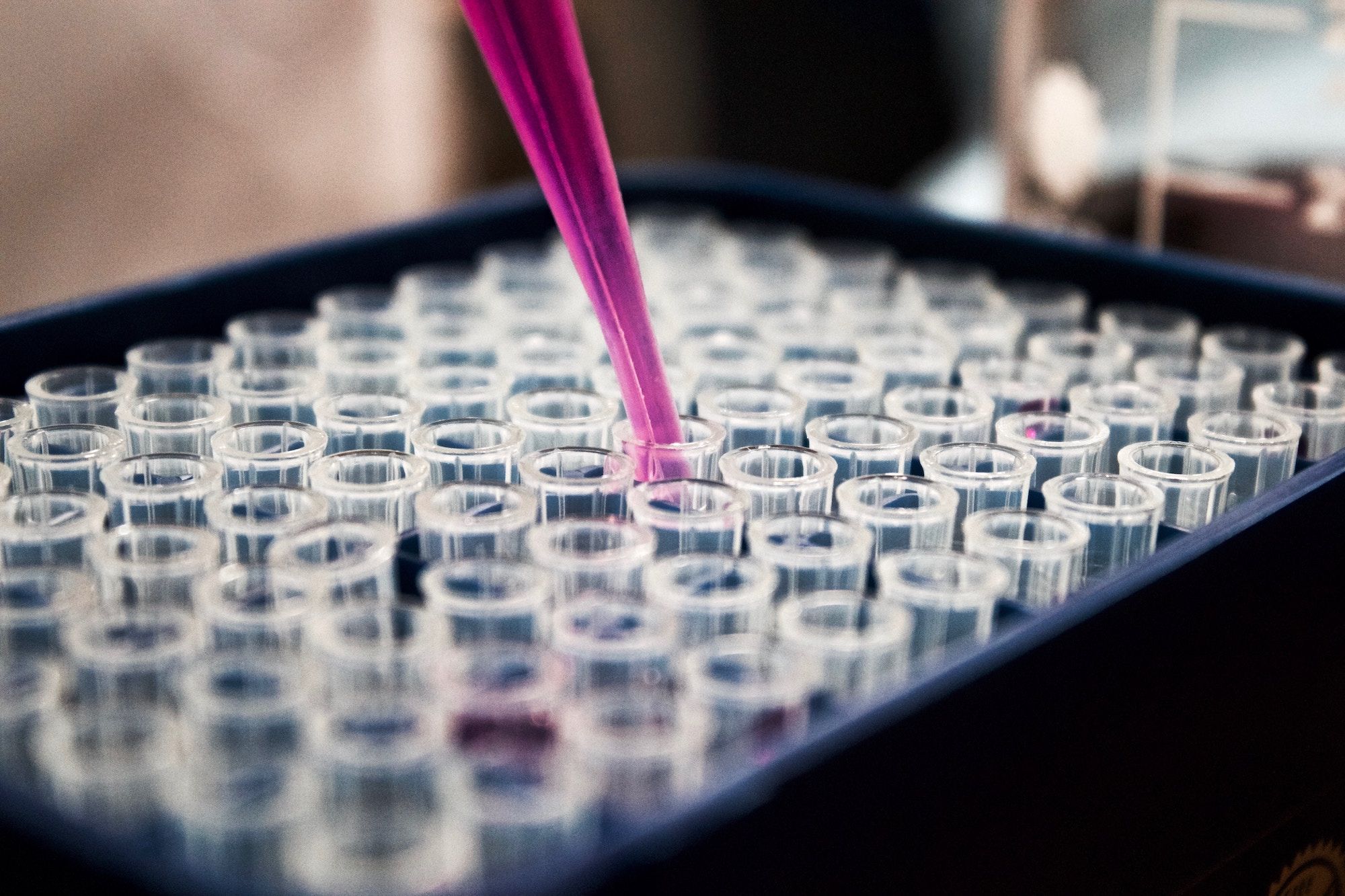 The Race for Life events themselves are aimed at all abilities, allowing everyone to take races at their own pace and have fun along the way. Rebecca Thair, Editor of Happiful Magazine explains why it's perfectly OK if you're not a natural runner.
"I took part in Race for Life to show my support for those affected, in the hope that together we can fight this disease. And something as simple as putting on your trainers, and joining a huge crowd of people all on the same mission is both such a simple, and wonderful way to do that.
"I've never been the best at running, but honestly on the day it doesn't matter. There's no judgement, no expectations, just a group of people all rooting for each other. And with some friends alongside you, you'll have finished the race before you know it, and had a great time doing so!"
For Becky Wright, contributing writer at Happiful, having the flexibility of choosing what type of event to join encouraged her to take part.
"I did a Pretty Muddy obstacle course with my best friend a few years ago and it was so much fun! The idea of completing a charity event that wasn't a distance run really appealed to us and we laughed the whole way round the course. I would definitely recommend giving it a go - especially if you're not a runner, like me!"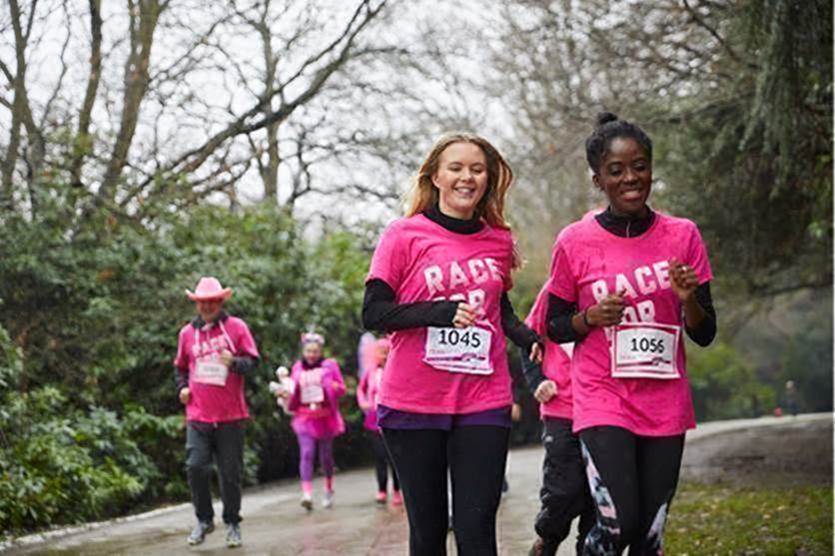 Donations made to Cancer Research UK fund essential research into the prevention, diagnosis and treatment of all cancers. Since Race for Life started 27 years ago it has raised over £890 million, with over 9.5 million people taking part. This money has enabled a huge amount of progress, with the survival of cancer in the UK doubling in the last 40 years.
Whether your life has been touched by cancer directly or indirectly – or whether you simply want to help – banding together with others and taking positive action can have a powerful effect. For many who take part, it quickly becomes a regular activity.
Alice Greedus, PR executive at Happiful shares why she keeps coming back to Race for Life to show her support.
"I've taken part in Race for Life several times now, I did the race with my mum in the memory of her mum who passed away with a brain tumour when she was just 45. The atmosphere on the day is always incredible. Everyone is supportive, friendly and excited to raise money for a good cause while having fun."
For Ruth Walker, Senior Digital PR and Outreach Manager at Evolved Search, regularly taking part in Race for Life took on a new meaning when her father was diagnosed with prostate cancer.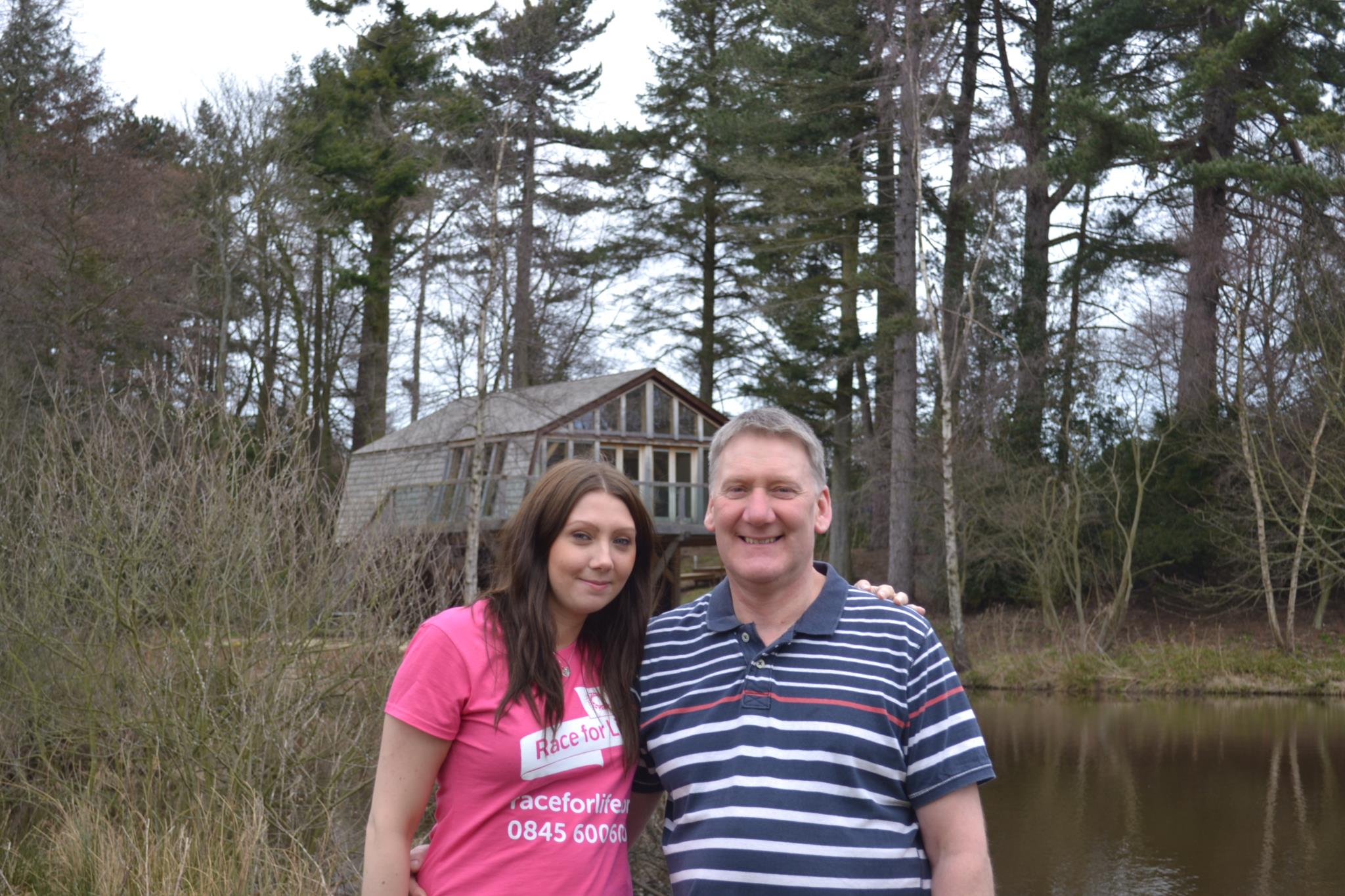 "I've taken part in 13 Race For Life Events over the years. At first it was a great way to raise money for a worthwhile cause while giving me a focus for my fitness. Then my Dad got diagnosed with prostate cancer and suddenly it meant so much more. It was harder to complete the course without breaking down in tears, but it was so worth it. He's now in remission thanks to proton beam therapy, part funded by charity donations.
"I was invited to become an advocate for Cancer Research and have visited University Hospital Southampton witnessing the ground-breaking advances that donations to the charity help achieve. Whether you choose to walk, jog or run, when you take part in Race for Life you are literally saving lives."
If you want to take advantage of the 30% discount, remember to use voucher code RFLJAN30 at raceforlife.cancerresearchuk.org or call 0300 123 0770 before 31st January 2020. There are 380 events taking place across the UK from May.