CORONAVIRUS
7 places to buy face masks that are giving back
---
Who knew that the hottest fashion trend for Spring/Summer 2020 would be a face mask?
Face masks - should we be wearing them or not? At the start of the pandemic, opinions on this were mixed but in May the government started encouraging the public to wear them in enclosed public spaces.
On 4 June, Transport Secretary Grant Shapps announced that from 15 June onwards it would be mandatory to wear face coverings on public transport in England. Young children, disabled people and those with breathing difficulties are exempt.
It's worth noting that wearing a mask is no replacement for social distancing or regular hand washing and it won't stop Coronavirus from spreading. However, it can reduce the chance of you passing the virus on if you have it. Remember, even if you're not showing symptoms, you may be a carrier of the virus.
Whether you're planning to use public transport or simply visit the supermarket, if you haven't already got one, now is a great time to get a mask. The government is encouraging people to make their own at home to ensure surgical masks stay available for those on the frontline.
Here's a guide to making your own face mask, whether you want to get crafty with your sewing machine or keep it simple with a non-sewn mask.
If you want to buy a mask, why not look to brands who are giving back to charity or the community? Here are some excellent places to start:
1. Zalando
Zalando have a huge range of styles and colours, from bold animal prints and trendy tye-die to simple monotone coverings. Ensuring they're accessible to all, Zalando have kept costs down, with prices starting at £1. All profits go to Humedica, an international aid charity.
2. Plümo
Selling for £10 each and made from organic linen, Plümo's masks come in a variety of colours and styles for both adults and kids. For each mask sold, the brand will be donating to NHS charities.
3. Brora
Brora is using iconic Liberty prints for their cotton face masks, sure to be a firm favourite with fashion lovers. Each mask costs £19 and £10 of this will be donated to NHS charities together.
4. Great British Designer Face Coverings
This is a joint campaign from the British Fashion Council and Bags of Ethics where six British designers have created unique face mask designs. Halpern, Julien Macdonald, Liam Hodges, Mulberry, RAEBURN and RIXO have come together with the aim of raising £1 million. 100% of sale profits will be split between NHS Charities Together, BFC Foundation Fashion Fund and Wings of Hope Children's Charity.  
5. Vistaprint
Looking for something your kids will love? Vistaprint has you covered (pun not intended) with these fun designs for little ones. For every mask you buy, the brand will donate a portion to support local communities impacted by the Coronavirus.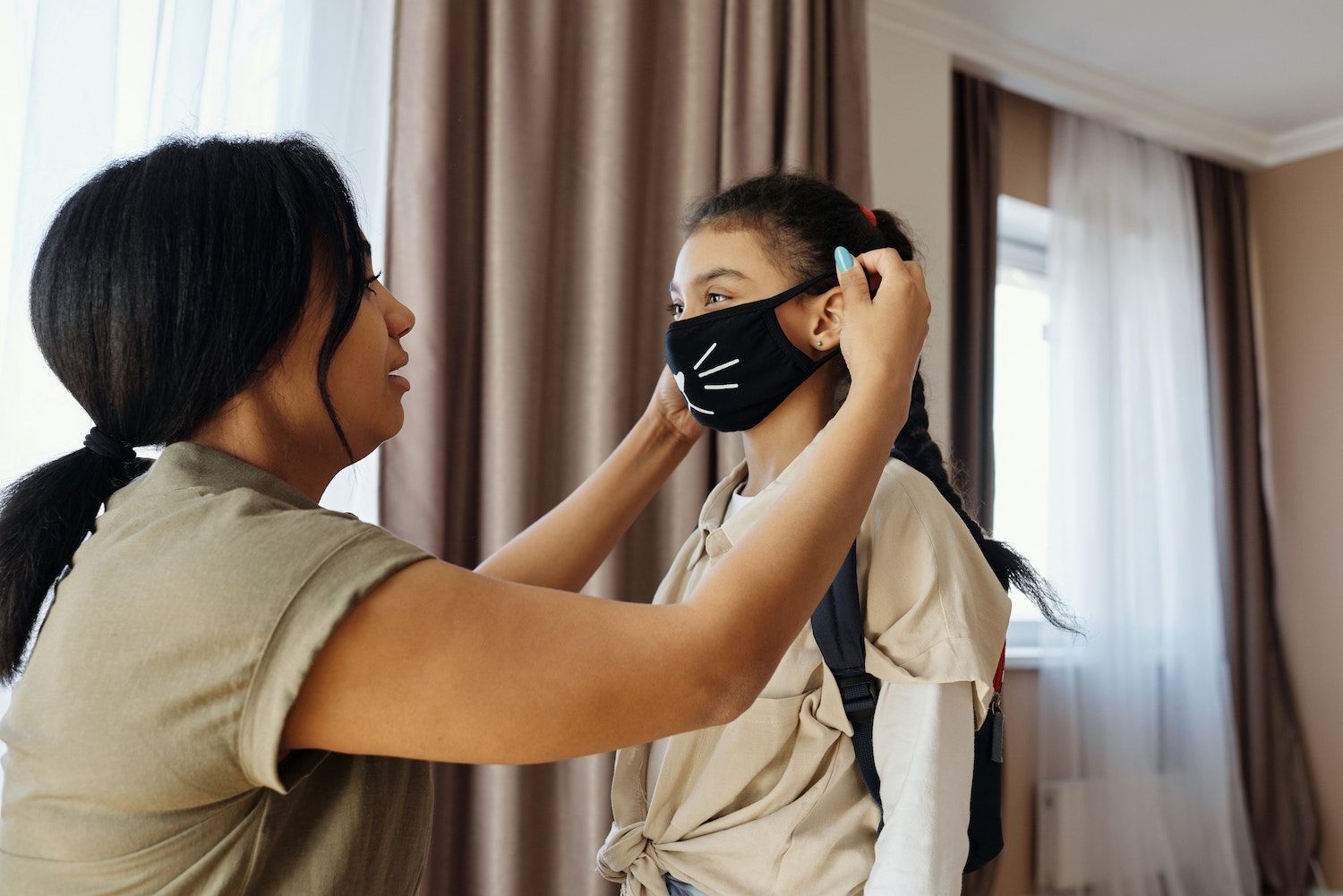 6. Casetify
Fitted with filters for added protection, Casetify's masks come in black, white, blue and pink. The brand's buy one, donate one model means for every mask you buy, one is donated to health workers via Direct Relief. Casetify has already donated 35,000 masks, why not help them increase this number?
7. Masked with a smile
Creating made-to-order lip reading communicator masks, Alexandra is solving an issue she experienced as a profoundly deaf person - not being able to lip-read when someone has a mask on. Coming in a range of fabrics and both adult and kids sizes, these masks are a wonderful way to keep communication accessible.
---
Do remember to wash your hands thoroughly before and after using a mask/covering and continue to stay up to date with the latest government advice.