NEWS
Panorama Documentary Highlights the Impact of Suicide Forums
---
A new Panorama documentary set to air tonight will highlight the role suicide forums played in the death of one young woman, and how the NHS failed in her care
Filmed over the space of 16 months, the latest Panorama documentary follows the family of Callie Lewis, a young woman who completed suicide at the age of 24. Shortly before her death, Callie's family discovered that she had been a member of an online suicide forum which provided detailed advice on how to complete suicide. At a time when increased numbers of people across the UK are experiencing mental ill health and are struggling to get the help and support they need, Callie's case highlights the failings in an overextended system.
The NHS has acknowledged failings in Callie's care, according to Panorama. Due to a series of errors, Callie became lost in the system. A lack of mental health beds saw Callie spend a night with officers in a police car. Missed calls from her local Community Mental Health Team should have resulted in a home visit, which did not happen. It took nearly two weeks for the Kent and Medway NHS Trust to realise Callie was missing, in which time she completed suicide.
Callie's mother told Panorama: "I kept her safe all her life, and the moment I asked for help, she stopped being safe. And that's very hard to come to terms with."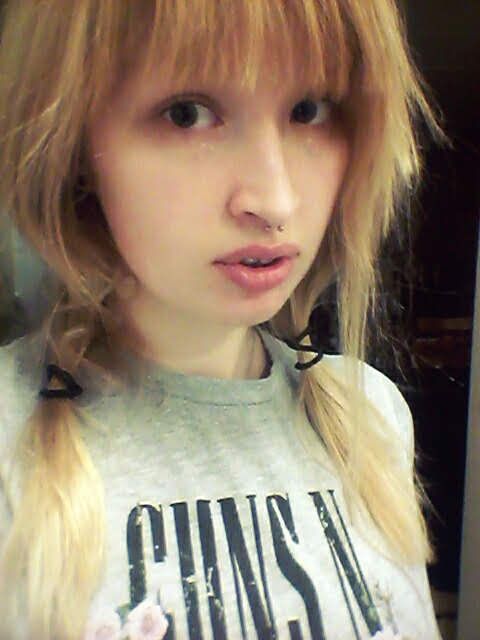 An inquest into her death was highly critical of the Kent and Medway NHS trust. The inquest found that the trust had made "insufficient efforts to contact her" and found a "gross failure" in her care which contributed to her suicide. At the time of Callie's death, her case worker was handling 40 cases - double the 20 that she considered to be a manageable workload.
Six weeks before she completed suicide, Callie first began talking with others in online suicide forums – websites where people discuss suicide and share information on how individuals can end their own life. Across a number of posts, Callie spoke about her past suicide attempts, as well as reaching out for advice on how she could best hide her suicidal thoughts from mental health professionals. Callie posted almost 200 messages on the site, which currently has over 10,000 registered members, in the weeks before she died.
Callie's mother told Panorama: "Without those forums, I think my daughter would have really struggled to find the information she was looking for, about how to die."
Since her death, her parents have expressed their belief that this website had a significant role in her ability to find information on how to die, access supplies, and gain information on how to hide her intentions. Concerns have been raised that such sites offer advice and encouragement to vulnerable people to follow through on suicidal thoughts.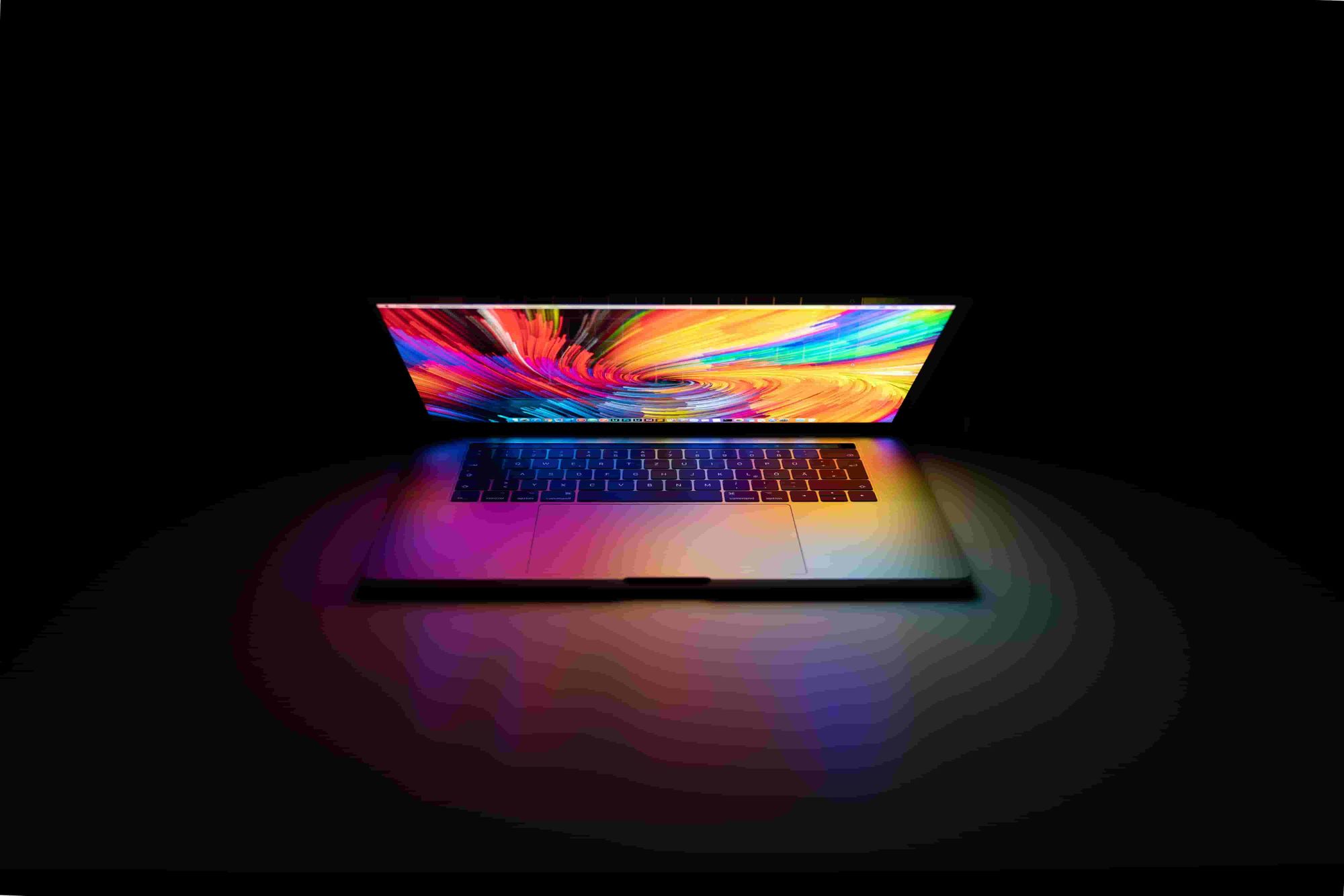 What should be done
Social media platforms such as Instagram have included content advisory warnings when users have searched for sensitive terms such as self-harm and suicide since late 2016. Users are offered links to get support, find further resources, and contact helplines. Since then, Instagram has gone on to ban graphic images of self-harm related content, working with experts to discover what more they can do to balance supporting those who are vulnerable, whilst still supporting those who wish to share their experience of recovery.
While users who search for specific suicide-related terms on Google will see the Samaritans 24-hour helpline as their first search result, concerns have been raised that this does not do enough to support vulnerable individuals. Googles guidelines themselves state, "We do not believe it is our role to decide what people should be able to find on the web, but we encourage broader debate about this topic so that societies can collectively make these decisions."

Leading mental health charity Samaritans has said it wants to find ways to make sites such as the one used by Callie harder to find through online searches. While the outright censoring of any content may be a controversial topic, it does raise the question: should such websites and information be so easy to find? Or do these companies have a responsibility to ensure supportive information on where to get help is more accessible and prominent for users?
In response to the Panorama documentary airing tonight, Jacqui Morrissey, Samaritans Assistant Director of Research and Influencing, said: "We know that having safe spaces online where people can find supportive information, and share how they're feeling is important. We need to ensure forums which help in a positive way are easily accessible and keenly moderated.
"But, content that encourages someone to harm themselves must be taken down. This requires a bold, international approach to the issue, as some of this content is hosted outside of the UK. And at the very least, we must make it far harder to find harmful content, maximising opportunities for support and minimising potential for harm."
How to spot the signs and support loved ones
If you are worried someone you care about may be experiencing suicidal thoughts, there are a number of things you can do to help and support them. Rethink Mental Illness have created a useful factsheet to help you understand more about the warning signs, how you can help, and what services are out there.
Warning signs that someone may be feeling suicidal can include:
seeming more anxious or quiet than usual
being more irritable or confrontational
exhibiting mood swings or reckless behaviour
increased or decreased sleep
avoiding speaking with or seeing friends and family, or not wanting to be around people
expressing negative thoughts or things about themselves
having problems with work or studying
While these can all be warning signs, individuals may only show some or even none of these clearly. More overt indicators can include:
speaking or writing about suicide, death or dying
saying they will hurt or kill themselves
giving away their belongings, making a will, or otherwise putting their affairs in order
Self-harm is typically a way that people try to cope with difficult emotions when they feel overwhelmed. For some, it offers a temporary sense of relief or control. While getting help and support is important for learning better ways to cope, self-harm is not necessarily a sign that someone may be experiencing suicidal thoughts. Find out more about how to can help a friend who may be self-harming.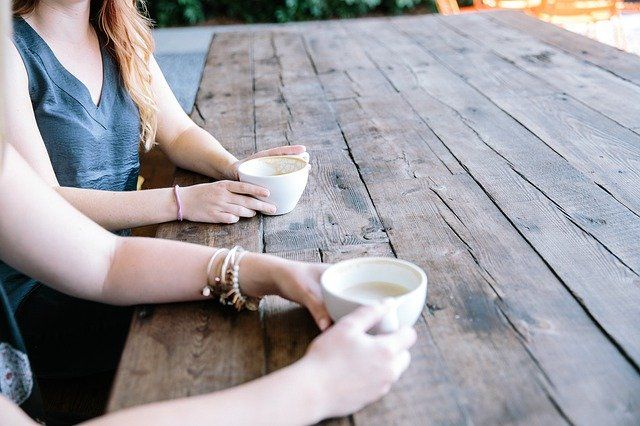 If you are worried someone you care about may be suicidal, it's important to speak with them and ask how they are feeling. Just being there to listen can be a huge help. Showing empathy, rather than sympathy, is important, as is avoiding addressing their problems with your own experiences. Counselling Directory offer advice on how you can help someone who is suicidal, as well as how to find support for yourself.
As Dr Antonis Kousoulis from the Mental Health Foundation previously explained to Happiful, "Sometimes we really want to support another person who seems to be struggling, but we don't know where to start and worry we might make things worse. Suicide seems frightening and overwhelming, so it's natural for many of us to want to 'look the other way' – how could you possibly talk anyone out of it? But there is good news: just talking with another person and showing you care can be an incredible help."
If you're unsure how to get the conversation started, the Samaritans offer great advice on how to help someone open up about their feelings, as well as tips on how to become a better listener.
Where to get help
If you need immediate help and are worried you or someone you care about isn't safe, visit your nearest A&E department. If you can't get to a hospital, call 999.
If this doesn't feel like an option or you want to talk with someone, Samaritans are available to talk 24/7, 365 days a year for free on 116 123. You can also contact them by email, visit them in-branch, or write to them by post. Find out more about how you can contact a Samaritan.
Papyrus is the national charity dedicated to the prevention of young suicide. Offering advice for those who are feeling suicidal and those who are worried about others, find out more or if you are under 35, call the Papyrus Hopeline on 0800 0684141 between 9am - 10pm Monday to Friday, or 2pm - 10pm Saturday, Sunday and Bank Holidays.
The Campaign Against Living Miserably (CALM) offers support for men who need help, those who are worried about a loved one, and those who have lost someone they care about to suicide. Open from 5pm until midnight 365 days a year, call 0800 585858 or get in contact using webchat.
For more information on suicidal thoughts, what you can do at the moment to challenge how you are thinking, and long-term support, visit Counselling Directory.
---
Failed by the NHS: Callie's Story will air on 10 Feb 2020 at 8pm on BBC One, and at 10.30pm on BBC One Wales. Catch it later on BBC iPlayer.
---