NEWS
New study reveals the interview questions that make us most nervous
---
New research has revealed which aspects of interviews Brits hate the most - along with those that set our hearts racing
Whether you're applying for your dream job, are looking for the next step on the career ladder, or are just trying to find something to tide you over, most of us can agree: getting a new job can be hard. From sending out countless CVs and hardly hearing back, to finally landing an interview only to be ghosted after all that time and effort.
No matter how much time and prep we put into showing our best possible selves to our prospective colleagues, it's hard to feel fully prepared for an interview. According to the latest research released by Reboot Digital PR, there are certain interview questions almost guaranteed to get our heart rate rising and leave us squirming in our chairs.
Using fitness/health trackers, interviewees were assessed to see which common questions raised their BMP the most, to reveal which questions made them the most uncomfortable. Results revealed that the inclusion of an unexpected 'quick test' was the most likely to unnerve interviewees, causing a 93% average increase in their heart rate (154 BPM compared to an average of 80 BPM).
Asking candidates about their expected salary range came in a close second, causing an increased heart rate of 66%, followed by questions around 'Do you know what we do here?' (63%) and 'What would your last boss say about you?' (61%). Being asked why you are looking to leave your current job saw participants average heart rates rise by 51%.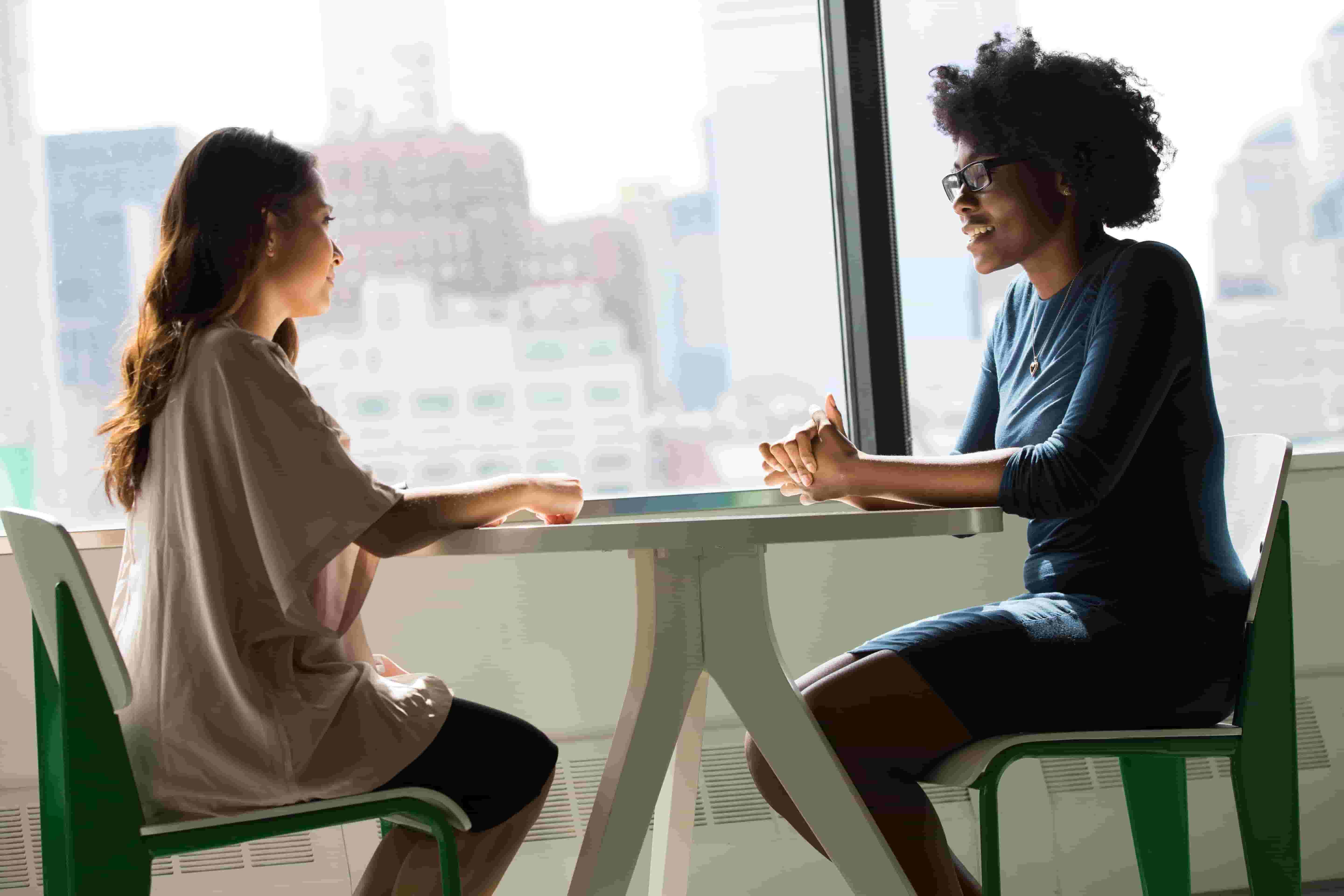 The most hated aspects of interviews
Further research from Reboot Digital went on to reveal Brits most hated aspects of interviews. As part of a survey of over 1,300 individuals, the top bugbear of interviewees was found to be 'having too many interviews' (17%). Other aspects that left candidates feeling uncomfortable or on edge included waiting inside a full office (14%), going 'blank' or stuttering when questioned (13%), awkward handshakes (12%), and forgetting their interviewer's name (11%).
Worries around having clammy hands (10%), not knowing where to go (7%), or arriving too early (4%) also ranked amongst participants least favourite aspects of interviewing.
Unfortunately, however much we hate them or struggle with them, interviews are here to stay. But are there ways we can start to overcome our interview woes?
How to feel more prepared for an interview
Life coach Lucy Seifert shares her practical tips for online interviews with Life Coach Directory.
"Applying for a new role or promotion in these times of social distancing, you are likely to be interviewed by phone and/or video. In addition to all the usual preparation, there are practical considerations when being online.
"Your interviewers will be able to see behind you, so take care what they can see. What's around you? The environment is important. Unexpected disturbances will distract you and the interviewer(s) and interrupt your flow and concentration."
Some aspects of interviewing may feel like they've changed due to technology, but it's just as important to present ourselves as professionally as possible.
"Dress as if you're going physically to an interview and according to the culture of the company, such as formal, smart casual, reserved, or flamboyant. Pay attention to your body language. Get good eye contact without glaring or staring, and avoid looking up to the ceiling.
"You may want access to a few notes, but writing your answers and reading from a script won't impress. They want to see how you respond in the moment, how you think on your feet. If you do want to consult some notes and look down for a moment, explain that you're going to do that, otherwise they may think that you're distracted or simply uninterested since they can't see what you're looking at."  
If you are new to interviewing online, it can also be worth doing a trial run before the big day. Try a practice conference call using the same software, check your internet connection is stable and reliable, and make sure you have a dedicated space where you can be interruption-free for the duration of your call.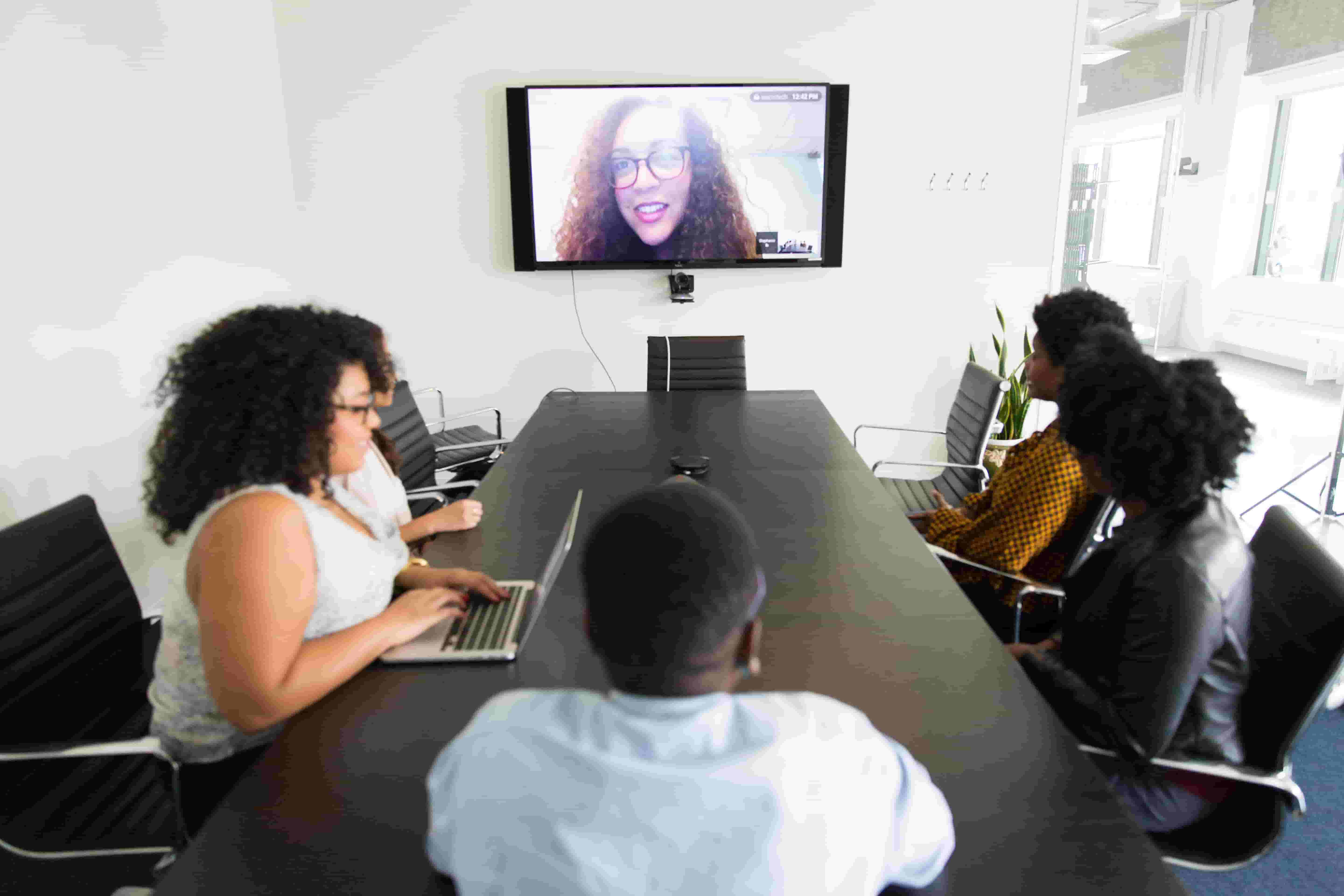 It can help to prepare by going over common interview questions ahead of time, so you can pre-formulate your answers and identify any gaps where you may be feeling unprepared. While being honest and letting your interviewer know that you aren't sure of something, or that you would be happy to get back to them on a specific topic you may be unsure of can work, showing little to no knowledge about significant areas such as background information on the organisation or competitors, why you are applying for this position, or even your own strengths and weaknesses can seem like a red flag.
Preparing can help you to feel more confident, comfortable, and relaxed ahead of your interview. As life coach Sue MacGillivray suggests, thinking of your interview as more of an adventure could be the answer.
"Could you think of your interview as more of an adventure than a nightmare? It really is a two-way process. Yes, you will be being assessed to understand whether you have the requirements for the job, however, it's also an opportunity for you to showcase your skills and experience, and obtain a sense of whether the organisation is right for you.
"Think positively. Believe that you are worthy of the job. Acknowledge your achievements and successes. Breathe deeply, slow down, and relax. Smile. Your confidence will improve, and it creates warmth in connection and engagement."
---
Whether you're considering a new position to help you get over a slump in your career, are searching for a new position to help you cope with redundancy, or are hoping to find a more sustainable work-life balance, making big changes and facing the challenges presented by interviews can feel tough.
Working with a coach can help with personal and career development. Experienced coaches can help you improve your self-esteem, boost your confidence, rediscover your motivation, and find ways to deal with unexpected challenges that may arise at work or home.
To find out more about how a coach can help you, visit Life Coach Directory.