NEWS
New Scheme Launches to Recognise Incredible Animals in the UK
---
Similar to the English Heritage blue plaque scheme honouring significant and historic people for over 150 years, Pet Plaques looks to turn this attention on beloved pets and companions
Amongst the first animals recognised include Walnut the whippet (whose final walk saw hundreds join him for one last goodbye on the beach), Flora, the Japanese Akita that alerts her owner to oncoming blackouts, and Smudge the cat, who saved her five year old owner when cornered by bullies.
There are currently over 20 plaques being put up around the UK. Members of the public can nominate their own pets to receive a plaque via TrustedHousesitters now.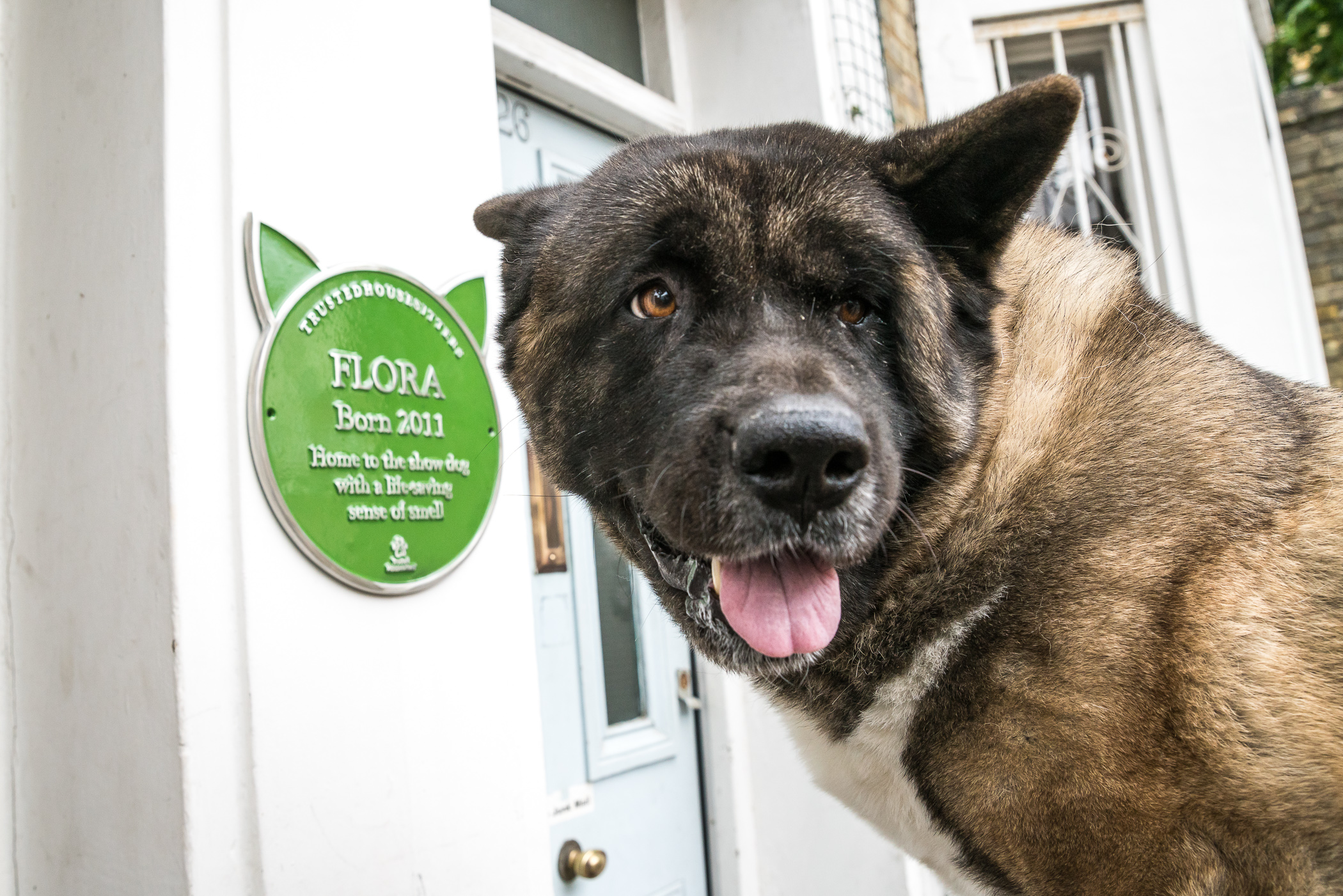 Launched earlier this week, each plaque will give a brief description of the animal's achievement. Mixing a traditional style with cute ears, the Pet Plaque scheme follows in the footsteps of commemorative schemes such as English Heritage's blue plaque scheme, which has honoured notable men and women for over a hundred years by placing markers on homes they were born, worked or lived in. It is thought to be the first scheme of its kind dedicated solely to animals.
Inspired by research by TrustedHousesitters, figures revealed that the nation's animal owners value their pets as much as (if not more) than friends and family. From over 2,000 respondents, one in five (21%) of UK pet owners admitted they would rather spend time with their pets over their partner, one in four would rather spend time with their pet than with their mother, and 35% admitted they would rather be with their pet than friends.
Three of the scheme's first pets to be honoured include:
Walnut the Whippet
Walnut's story warmed the hearts of a nation and quickly made headlines, when his owner, Mark, sent an open invitation for fellow dog lovers to join them on their final walk. From across the country, hundreds of two and four-legged friends travelled to Walnut's favourite beach to walk alongside him and say farewell before he was laid to rest.
Flora the 'Dog Doctor'
Before meeting Flora, her owner Robert was diagnosed with cardiac syncope. The condition causes temporary loss of consciousness and can consequently lead to near-fatal situations. Fortunately for Robert, as well as becoming a multi-award winner at Crufts, his new Akita developed a life-saving sense of smell that could predict his oncoming blackouts.
Smudge the Cat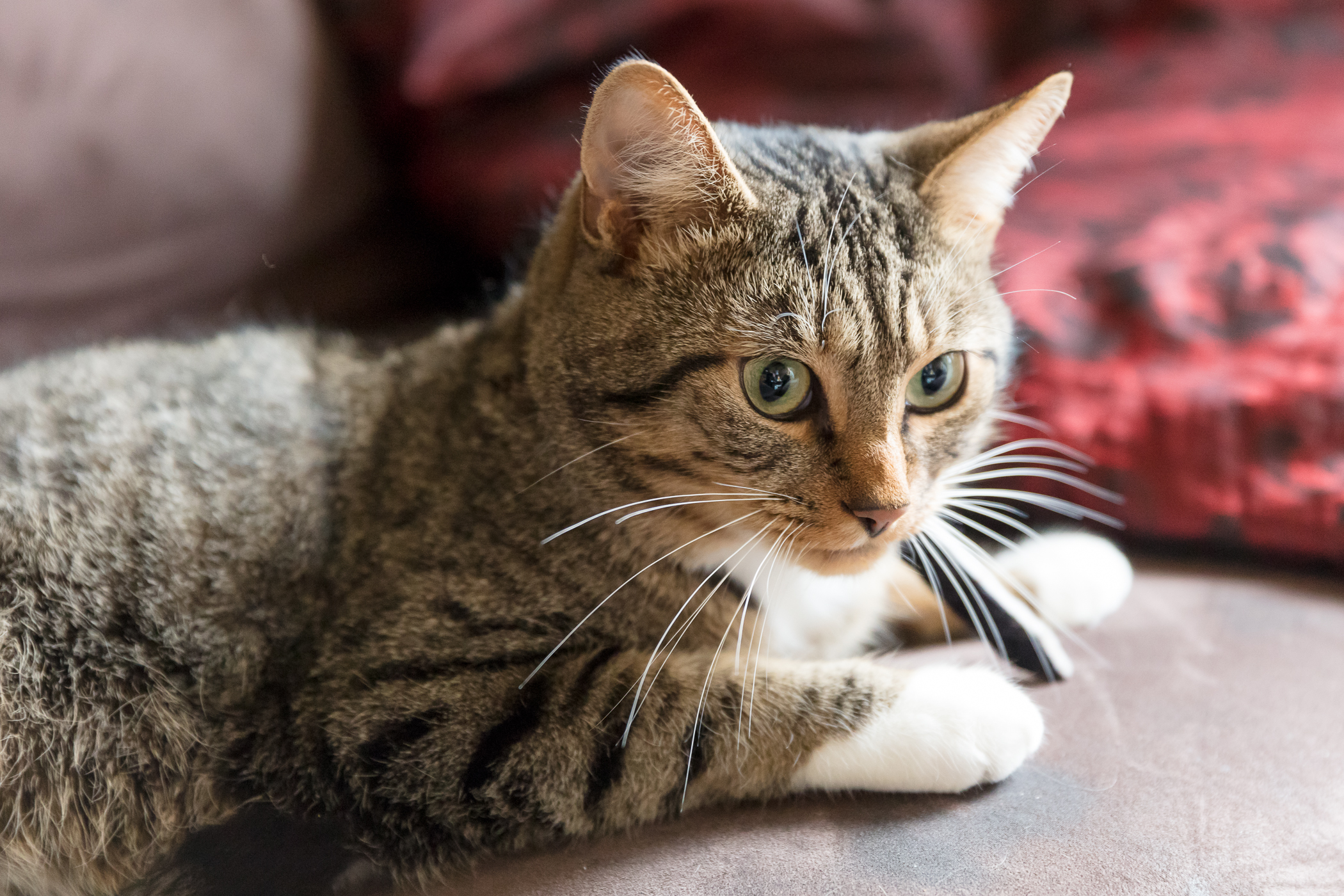 When Ethan Fenton, 9, was being picked on by bullies, his heroic cat Smudge didn't stand back and purr. Instead, the feline took action, pouncing on the chest of one of the bigger bullies, who had pushed frightened Ethan to the ground. Shocked by Smudge's smart move, the boy and his friends then ran away finally leaving Ethan alone.
Managing Director at TrustedHousesitters, Tim Lyons said:
"There are countless stories across the country of pets who have a special bond with their owners or do something incredibly heroic.
"For over a hundred years we have honoured deserving people with blue plaques, we felt it was time to celebrate the nation's love for our animals by honouring them in a similar way. We're now looking forward to hearing more inspirational tales of cherished pets as the scheme continues to grow."
---
We're pawsitively delighted to hear of this new scheme honouring some of the nation's top pets. Learn more about some truly outstanding pets, including 2018's Cat of the Year, Theo, who saved his owner's life; find out more about the therapy dogs who help Alzheimer's patients through TheraPaws, and discover how therapy dogs can help reduce 'ruff' days.