CORONAVIRUS
New report warns pandemic is severely impacting children's mental health
---
A new report from The Childhood Trust has warned that the pandemic is having a significant impact on children's mental health, leaving those who are disadvantaged extremely vulnerable. What can be done to help?
The coronavirus pandemic has affected us all. Whether it's through the loss of someone we care about or the drastic changes many have faced with work, schooling, isolation, and social distancing, we've all had to make changes over the course of 2020.
We are yet to know of the lasting impact Covid-19 will have on us, as individuals, communities, and the wider changes it may lead to in society. Yet early warning reports are highlighting some of the challenges faced by the most vulnerable amongst us.
The Childhood Trust charity has recently released the findings of their report, 'Children in Lockdown: The Consequences of the Coronavirus Crisis for Children Living in Poverty', highlighting the wider ways in which the pandemic has affected children.
Mental health concerns were listed amongst a range of issues including educational learning loss, hunger and food insecurity, emotional and physical abuse, homelessness and temporary housing risks, as well as playtime and wellbeing. Specific concerns raised around children's mental health include young people worrying about contracting the virus, spreading it to family members, as well as the death of loved ones.
With restricted access to support services, a lack of time to spend with friends and peers, and an increase in time spent online and alone with devices, there has been an increase in children and young people reporting instances of depression, anxiety, and loneliness compared with previous years.
Laurence Guinness, chief executive of the Childhood Trust spoke with BBC News on the increased number of children experiencing "vivid nightmares" - a possible side-effect of PTSD (post-traumatic stress disorder), due to the pandemic. "The rising death tolls being reported every day - these kids have seen all of that and internalised it."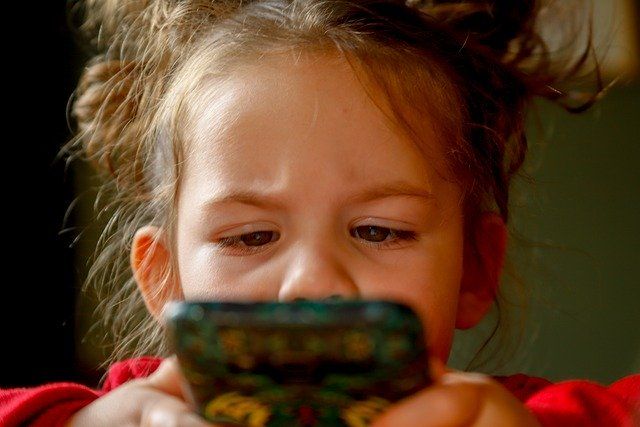 Further experts have warned that the sudden loss of routine, contact with friends, and regular access to school and education can be experienced in a similar way to bereavement for many children.
The Childhood Trust is calling for increased access to outdoor space, as well as time with other children and young people to help them heal from the stresses the pandemic has placed on them. Physical wellbeing and the ability to play are crucial for the health and wellbeing of young people. Investment in local communities, including youth centres, schools, libraries, and social clubs 'will help promote the long-term recovery of children and young people's wellbeing', according to the report.
Results from mental health charity YoungMind's survey into the impact of coronavirus on young people with mental health needs revealed concerning figures. 32% of the 2,000 young people with existing mental health needs who participated said that Covid-19 has made their mental health much worse, while a further 51% thought it had made it a bit worse. Worries about family health, closed schools, loss of routine, loss of social connection, and anxiety about the future all ranked highly as pressing concerns.
Further concerns have been raised around young people and children acting as carers for family members with a disability, mental health condition, or other illness. Figures from the BBC estimate there are around 700,000 children and young people who are acting as young carers in the UK.
With a decrease in support and services experienced by many during the pandemic due to closure of services or a lack of alternative online or telephone support offered, concerns have been raised around the level of physical and emotional pressure that has been placed on these young people since lockdown began.
While mental health support for children and young people has, in many areas, moved to offer digital and virtual options, worry that this does not help all young people has also arisen. Due to technological limitations, children may not have access to a device at home that they can use to access online support.
Problems around privacy levels and fear of family members overhearing sessions may also affect children, preventing them from feeling able to fully open up about what is worrying them. Additionally, long wait times to access support and a lack of clarity on how they can access support now that previous channels have been disrupted are all impacting young people's ability to gain the support needed.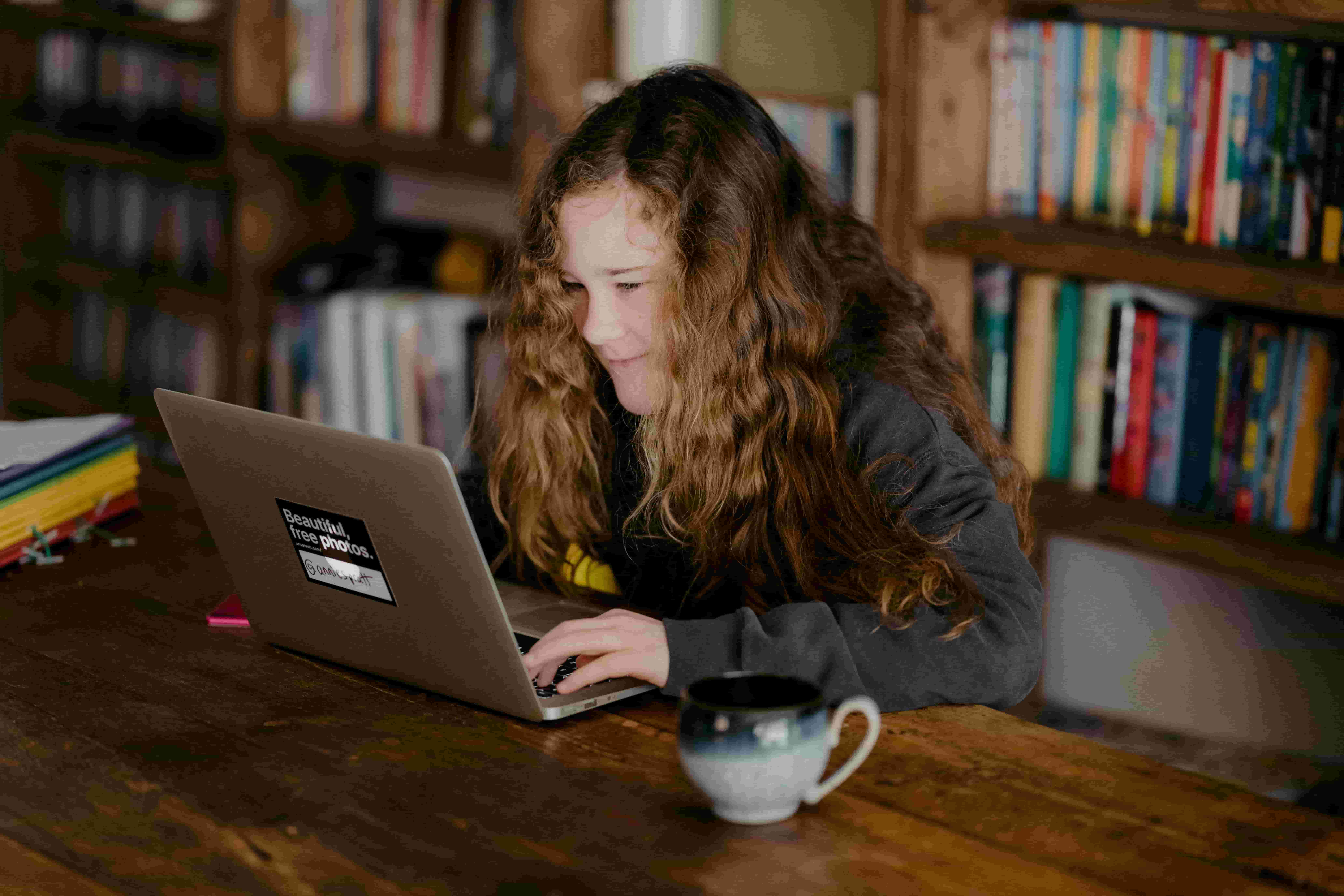 Further research has highlighted the increased risk BAME children are facing. Young people with black, Asian, or ethnic minority heritage have been found to be experiencing higher levels of damage to their mental health as a result of the pandemic.
The number of BAME youths aged 18 and under seeking help for anxiety or stress has increased by 11.4% between March to May 2020 when compared to the same period last year. For caucasian children, that number rose by just 3%. BAME children reporting suicidal thoughts have also risen by 26% during this period, whilst their peers have reported an 18% increase.
The bigger picture
A systematic review of 63 studies, with a total of over 51,000 participants has also highlighted the long-lasting effects the pandemic is likely to have on children. These include:
Uncertainty about the length of quarantine.
Fears of infection.
Increased levels of frustration and boredom.
A lack of access to necessary supplies.
Issues with a lack of clear information and guidance.
Worries around financial loss.
Concern that stigma may contribute to an increased number of negative psychological outcomes.
An increased risk of depression, anxiety, and possible post-traumatic stress.
According to The Childhood Trust report, studies have predicted future mental health problems showing up for children as far as nine years later, whilst young people in enforced isolation or quarantine are up to five times more likely to require mental health service support than those who have experienced previous pandemics.
Less than one in 10 (7%) of young people currently feel fully in control of their plans for the future. One in two are worried about potential rising unemployment levels, while two in three are worried about a future recession.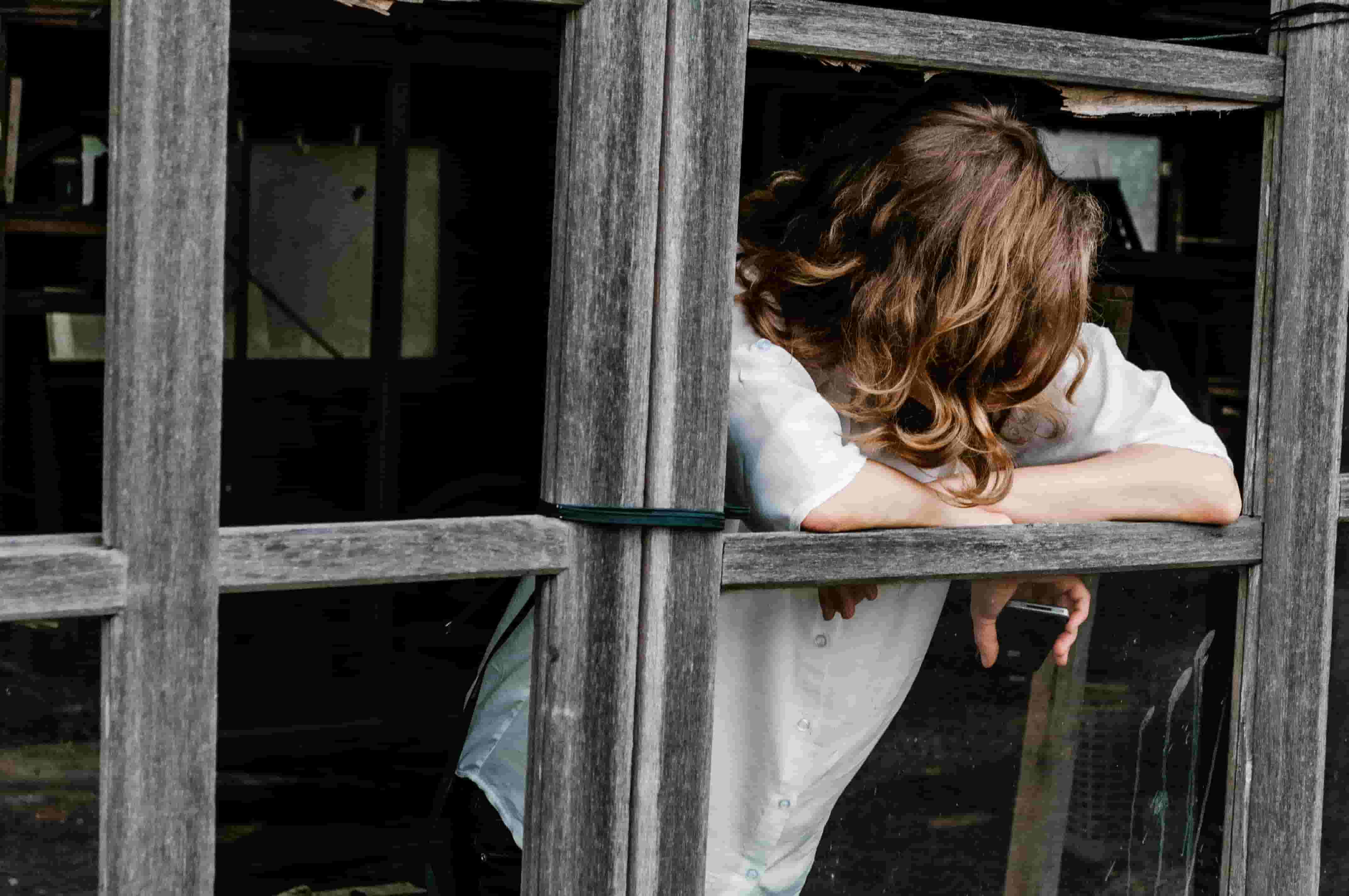 Will the easing of lockdown help?
The ongoing impact on children as lockdown eases could still be significant. In a warning shared in early June, Former Home Secretary Sajid Javid called coronavirus lockdown a "perfect storm", seeing many children isolated with their abusers which is expected to contribute to a surge in cases. With lockdown in place, a lack of contact with teachers and health professionals trained to spot signs of abuse may also contribute to a suspected rise in cases.
Knowing the signs to look out for in your children, as well as children and teens that you care about is an important step towards helping recognise when they may need additional help and support.
Signs of childhood trauma
As outlined by Counselling Directory, when a child feels threatened by an event, they experience trauma, which can have a serious, long-lasting impact on their wellbeing. When childhood trauma isn't addressed, it can lead to an ongoing sense of fear and helplessness carrying over into adulthood.
Trauma doesn't have a single, specific look. It can include being exposed to abuse (physical, sexual or emotional), bullying, or neglect. For many, experiencing bereavement or witnessing violence can be a traumatic event.
For children under lockdown, weeks of daily death toll numbers dominating headlines, a lack of support systems and routines, as well as overhearing adult or news discussions around infection rate, carriers, and the dangers of something as simple as hugging a loved one outside of your household may have had a serious effect. Young people with one or more close family members who are essential workers may have experienced increased levels of anxiety and worry, as parents continued to provide vital support through their roles in the NHS, social work services, in our supermarkets, and more.
Signs of post-traumatic stress, often referred to as PTSD, can include young people reliving traumatic events through flashbacks and nightmares. Often leading to difficulty sleeping or feelings of numbness, symptoms can include:
Feeling on edge.
Avoiding certain feelings or memories.
A sense of guilt or isolation.
Frequent nightmares or flashbacks.
Symptoms that last over a month can be a sign that someone needs extra help and support. Speaking with their GP is important to help them get access to the services that they need.
Supporting your child
Speak with your GP
If you are worried that a child or young person may be showing signs of trauma or PTSD, it's important to seek help and support. Your GP should be able to help refer you to the right services in your area.
While the advice and guidance offered in your area may vary, the Hampshire Child and Adolescent Mental Health Service (CAMHS) website has a great, free guide offering tips and advice about trauma and PTSD, as well as outlining what to expect if your child is thought to have mild symptoms, needs support, or may need specialist treatment.
Consider therapy
If you think your child may benefit from having an outside person to speak with about how they are feeling but are worried about long waiting lists, private online counselling may be a good option. Discover more about how working with a therapist can help support children with a wide range of issues, or find out more about how online counselling works.
If privacy concerns are an issue due to a busy household, lockdown restrictions, or another reason, find out how you can keep your child's virtual therapy sessions private.
Keep connections strong
Big changes to routines and a lack of external contact can have a huge impact on our ongoing wellbeing. If your child is struggling with not having seen friends and family for a while, finding new ways to connect and do fun things together online could help.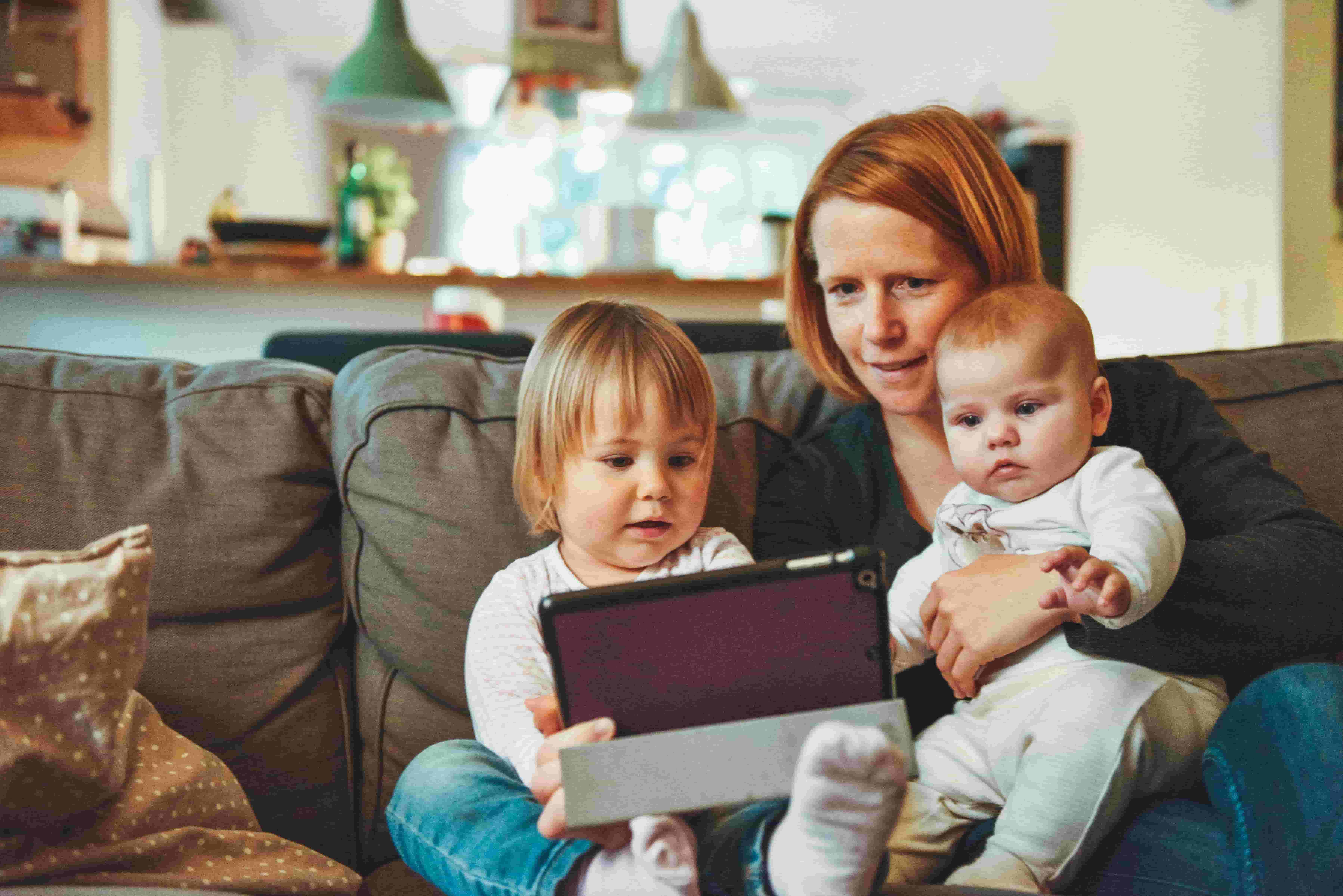 Build a new routine
While some children are already heading back to the classroom, many more are still stuck at home. Parents have reported increased feelings of stress, loneliness and anxiety thanks to homeschooling, yet there are ways we can still engage with our kids without creating additional stress or formalities.
Head of Education at Carfax Education, Fiona McKenzie, explains how you can tackle different subjects at home without trying to replicate formal school lessons, helping kids to stay engaged with learning through fun, pressure-free activities.
Learning how to set boundaries can be a vital part of creating (and sustaining) our new routines. Many adults have expressed feelings of overwhelm thanks to screen time and virtual hangout requests - why should it be any different for kids? Happiful writer Becky shares how you can say no to virtual hangouts (without feeling like the bad guy).
Tackle anxiety head-on
Feelings of anxiety, worry, and uncertainty are having such a huge impact for so many. Children and young people's Counsellor Donna Smollet explains how you can help children to manage anxious thoughts.
For teens, speaking with them openly and frankly can help. Psychotherapist Michelle Scott shares her thoughts on the impact lockdown has had on teens, and how you can talk with them to help create a safe routine without the pressures to achieve and move forward before they are ready. Or if you are looking to support a teen who is on the spectrum, find out more about how you can help them deal with ongoing changes right now.
If you're struggling with your own feelings of anxiety over the 'new normal', try these tips to help you manage the adjustment period from full-on lockdown, or discover more about how apps can help you to feel less anxious and more in control.
Build mental resilience and create a sense of calm
While we may be limited in what we can do to control the situation around us right now, we can still challenge and change our own responses to it. Helping children to build mental resilience can help them to feel more able to adapt and 'bounce back' when something difficult or unexpected happens in their lives.
Discover more about the importance of building resilience, find out more about the different techniques you can use to help stay calm, or try these simple tips to build your mental resilience now.
Stay active
Keeping active is known to have a wide range of mental and physical health benefits. If getting outside is making your children feel anxious, you can still encourage them to be active and healthy whilst at home thanks to free virtual PE lessons. From weekday sessions with celeb coaches, to dancing games to help kids feel like they're having fun whilst getting active, encouraging them to move more and stay active can have a surprising impact on their mood and wellbeing.
Create (and update) your household communication plan
Ensuring everyone is on the same page can help to avoid confusion and upset. As behavioural change Life Coach Angela Cox explains, creating (and updating) your household communication plan can help ensure everyone is being heard, and their needs are being met during these tough times.
By creating a plan for your household, this can also help to establish your routine, help kids better understand what they can expect - and what is expected of them.
Encourage kindness
We are all guilty of being tough on ourselves. Right now, it can feel like we should all just be 'getting on' with things and pushing to be 'normal'. Yet it's unlikely we would be that harsh with a friend or loved one who is struggling - so why should we be so tough on ourselves?
Encourage children to show themselves more kindness and compassion. Self-compassion can not only help us to feel happier, more motivated, and more resilient, but it can also help us to cope during difficult times, and can even lessen feelings of anxiety, depression, and overwhelm.
---
If you are worried about a child or young person's immediate health or wellbeing, it's important to seek help by visiting your GP or local A&E department.
If you're a parent worried about your child's mental health and wellbeing, YoungMinds Parents Line allows you to speak with experts by phone or to contact them via email. Visit YoungMinds to find out more about how parents and young people can access help and support.
If you need someone to talk to, Samaritans are there to listen, judgement-free, 24/7. Visit Samaritans to find out more, call them on 116 123, or email them through [email protected].
To find out more about how speaking with a professional therapist could help your child, visit Counselling Directory.