NEWS
70% Of New Mothers Experience Mental Health Problems During or After Pregnancy
---
New research has revealed startling figures around new and expectant mothers' mental health
Research has revealed that many new mothers in the UK feel that they are at breaking point. An overwhelming 70% of the 1,000 new and expectant mums that were surveyed by The Baby Show revealed they had experienced mental ill health during or after pregnancy.
Commonly experienced issues included anxiety (36%) and post-natal depression (12%). Nearly two-thirds (63%) of new mums asked said that their self-esteem had decreased since becoming a parent, while fewer than one in 10 (9%) felt more confident following the birth of their child.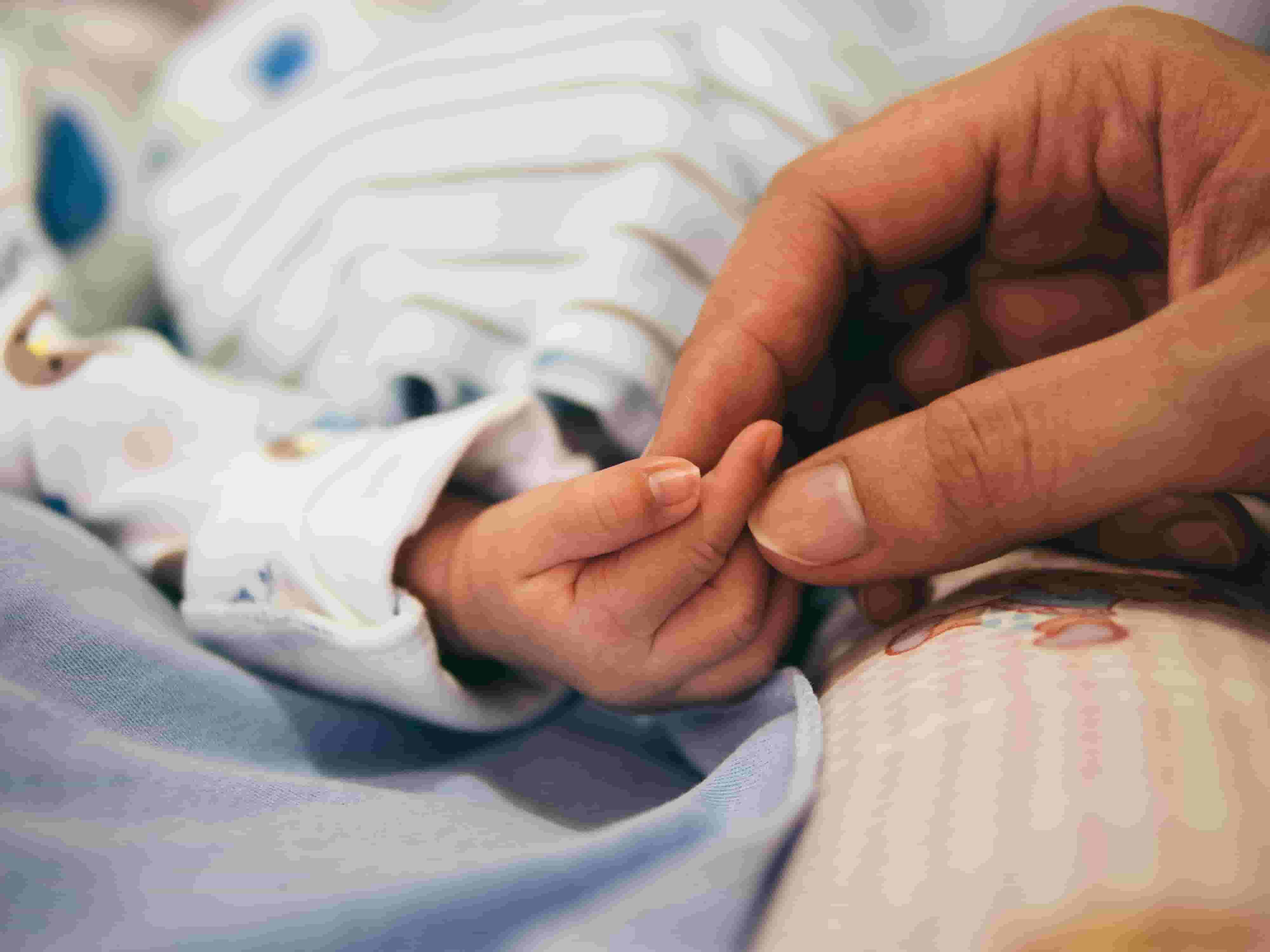 When asked, 89% of the women surveyed said they think the government needs to invest more money to help support new parents with their mental health. Almost one in four (23%) said they needed to do so urgently.
Over half (51%) of new mums experiencing mental ill health chose to turn to their family instead of professionals, including their GP or midwife (30%). While turning to friends and family can be a great first step towards finding help and support, seeking professional treatment can be crucial for helping to improve both quality of life and enjoyment of being a parent.
Mental health campaigner, TV and radio broadcaster Neev Spencer, commented on the importance of looking after your mental health during pregnancy and beyond.
"Maintaining your Mental Health in pregnancy and beyond comes from knowledge of the condition and what you can do to prevent things spiralling. In my own experience, I wasn't educated enough in postnatal anxiety and therefore didn't know I had the condition. I feel it's vital to pass on knowledge and expertise to pregnant women so they can understand and better prepare themselves.
"No one is exempt from some form of 'baby blues' because every new mother will be affected by a hormonal imbalance of some kind. However, knowing the signs and the tips to help and reach out to people can be extremely helpful."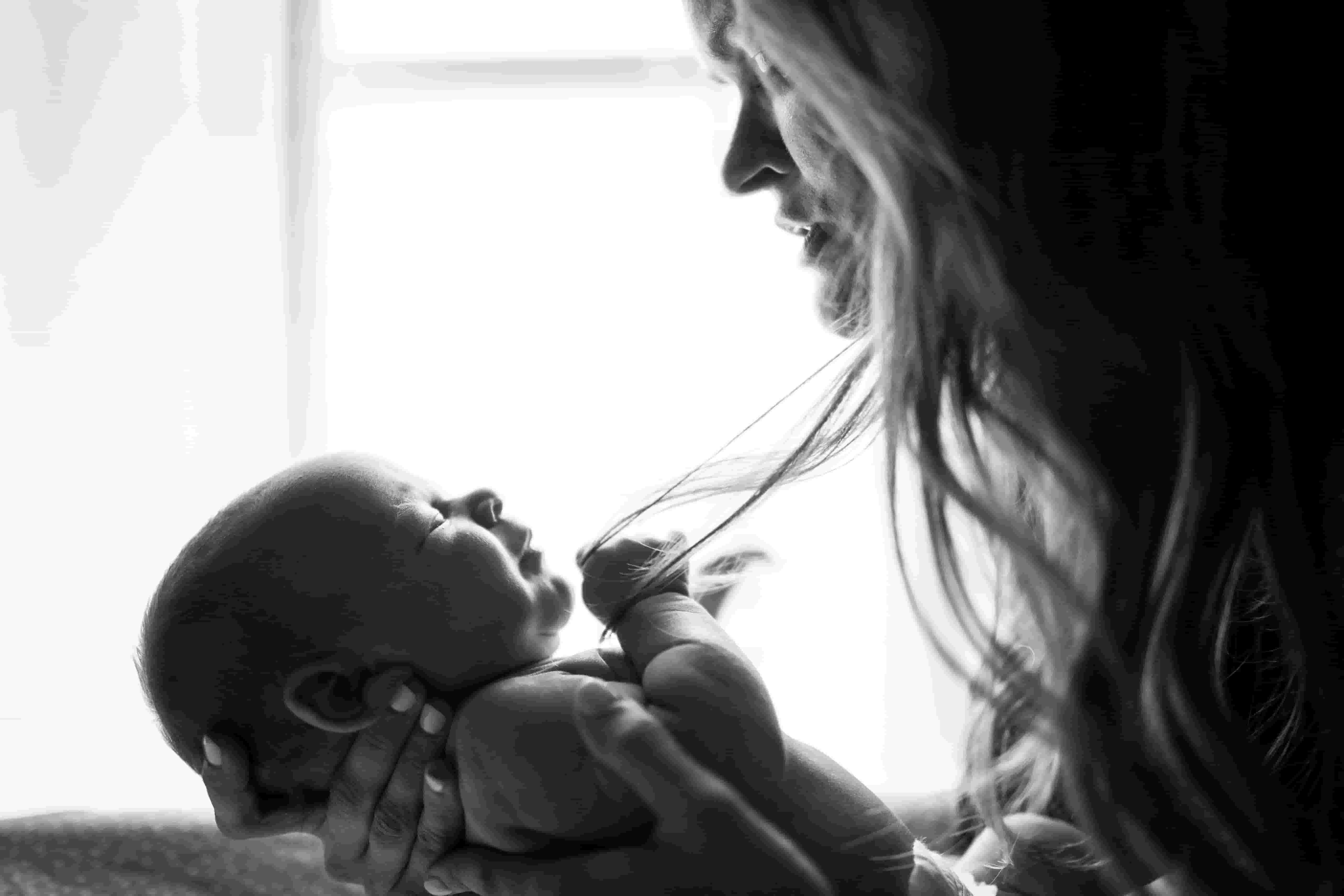 Consultant psychiatrist and guest speaker at The Baby Show, Dr. Sarah Vohra, commended on the latest statistics.
"These stats are alarming and reveal the desperate need for the government to invest money in mental health for new mothers. Whilst I'm pleased and thankful there is so much more awareness of mental health issues than there was 20 years ago, we need to ensure we have resources to meet this demand.
"If you are a new mum, perhaps a worried partner, and you are struggling pre-, peri- or post-pregnancy with negative thoughts, it is important to speak out to make sure you get the right support to get you through."
When surveyed about their biggest concerns, first-time mums revealed that fear of the unknown (65%), pain of giving birth (52%), and medical complications (46%) were their main worries. Post-birth, money worries (31%), isolation and loneliness (18%), and fear that they would be unable to cope (12%) were the top concerns.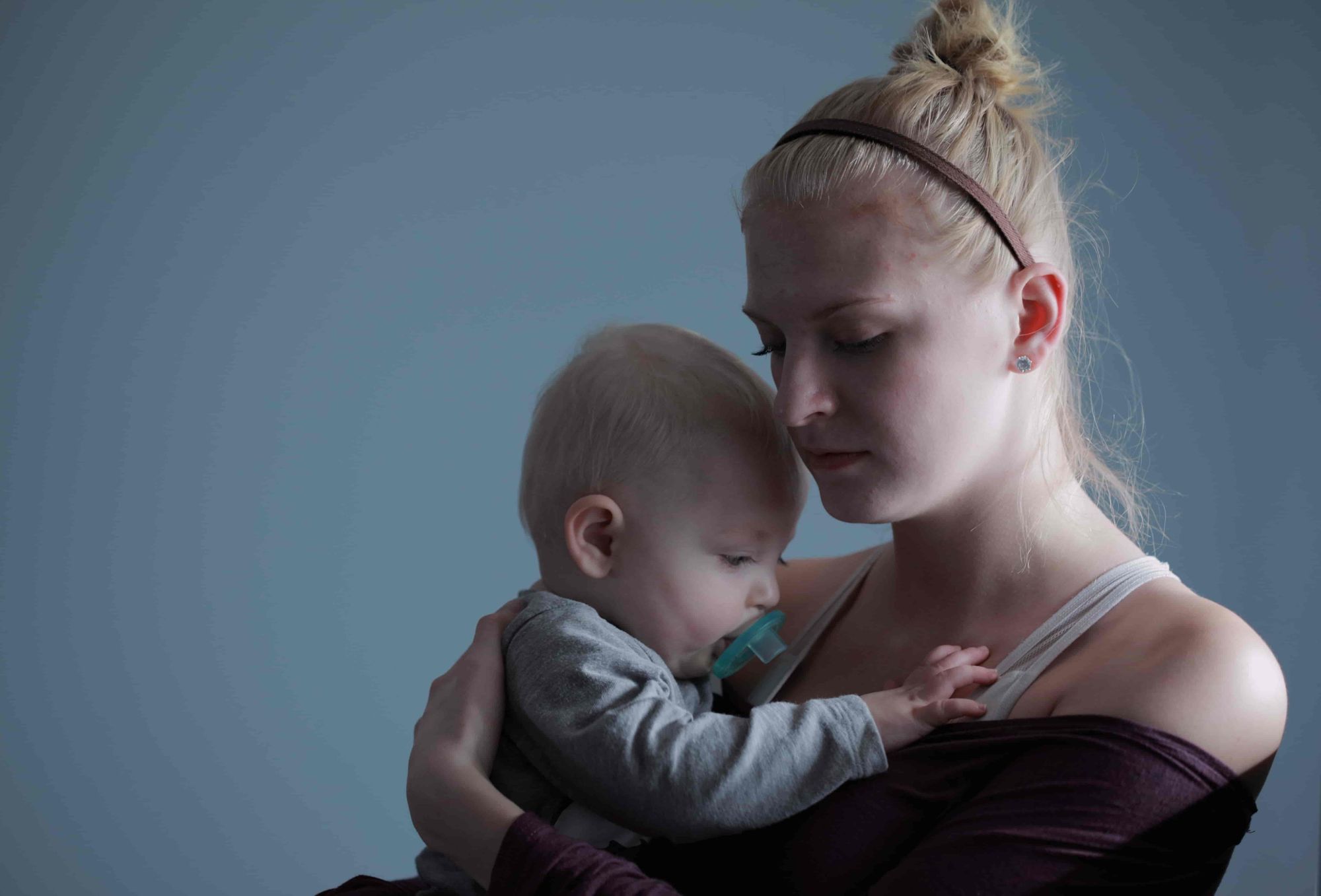 Midwife, Louise Broadbridge, shared her thoughts on the importance for new and expectant parents to take time to pause and recognise how they are feeling.
"It is really important that we start an open discussion about the challenges facing new parents so that there can be a certain level of readiness for those entering parenthood.
"We are so quick to pull the party poppers following the announcement of a soon to arrive baby – as is it should be! However, becoming a parent is tough and doesn't come with a manual or a map and talking about how couples can navigate their way through would vastly help to not only cope with all the emotional and physical changes but to recognise when the emotions being experienced have become a cause for concern."
Finding help and support pre and post-pregnancy
If you are worried about your mental health and wellbeing, there are things you can do to help yourself. We share three of the most common conditions you may experience, and how you can find help.
Postnatal depression and therapy
According to the NHS, around one in 10 women and men experience postnatal depression within a year of the birth of their baby. The NSPCC put that figure as high as one in five new mums. With symptoms similar to those of depression, the intensity can vary greatly, and many new parents may be unaware that how they are feeling could be postnatal depression.
If you are worried about yourself, your partner, or someone you care about, common symptoms to look out for can include:
Seeming emotionally withdrawn or overwhelmed with feelings guilt, despair or worthlessness.
Changes in eating and sleeping patterns (increase or decrease).
A lack of interest in everyday life.
An ongoing, persistent low mood, feeling of sadness or exhaustion.
Being tearful for no apparent reason or feeling hopeless about the future.
Constant irritability, anger, or apathy towards your partner or baby.
Postnatal depression can be experienced by any new parent. Both new mothers and fathers can experience depression and anxiety. If you think you or someone you love may be experiencing postnatal depression, it's important to visit your GP or speak with your health visitor.
Help and support are available. Depression can happen to anyone, at any time. Seeking help for postnatal depression does not mean that you are a bad parent, that you have failed, are at fault, or that your baby will be taken away from you. By speaking out and seeking support, you are taking the first steps towards feeling less isolated and distressed.
If you are experiencing postnatal depression, commonly offered treatments may include:
Self-help guidance. This can include advice on how to make time for yourself, improving your sleep quantity and quality, exercising regularly to boost your overall sense of wellbeing, and eating a more balanced, healthy diet.
Therapy. Psychological therapy, self-help courses, and courses of therapy such as cognitive behavioural therapy (CBT) may be offered. Counselling can offer an outlet to talk about how you are feeling, guide you through specific problems, and help you understand and challenge thoughts and behaviours that may be causing you distress. Working with an experienced therapist can help you to better understand postnatal depression, challenge how it is making you feel, and learn new ways to cope moving forward.
Antidepressants. If other forms of treatment haven't helped, or you are experiencing severe depression, you may be prescribed medicine that is safe to take while breastfeeding.
If you are considering counselling to help support you before or after the birth of your child, find out more about how therapy can help and find a therapist near you with Counselling Directory.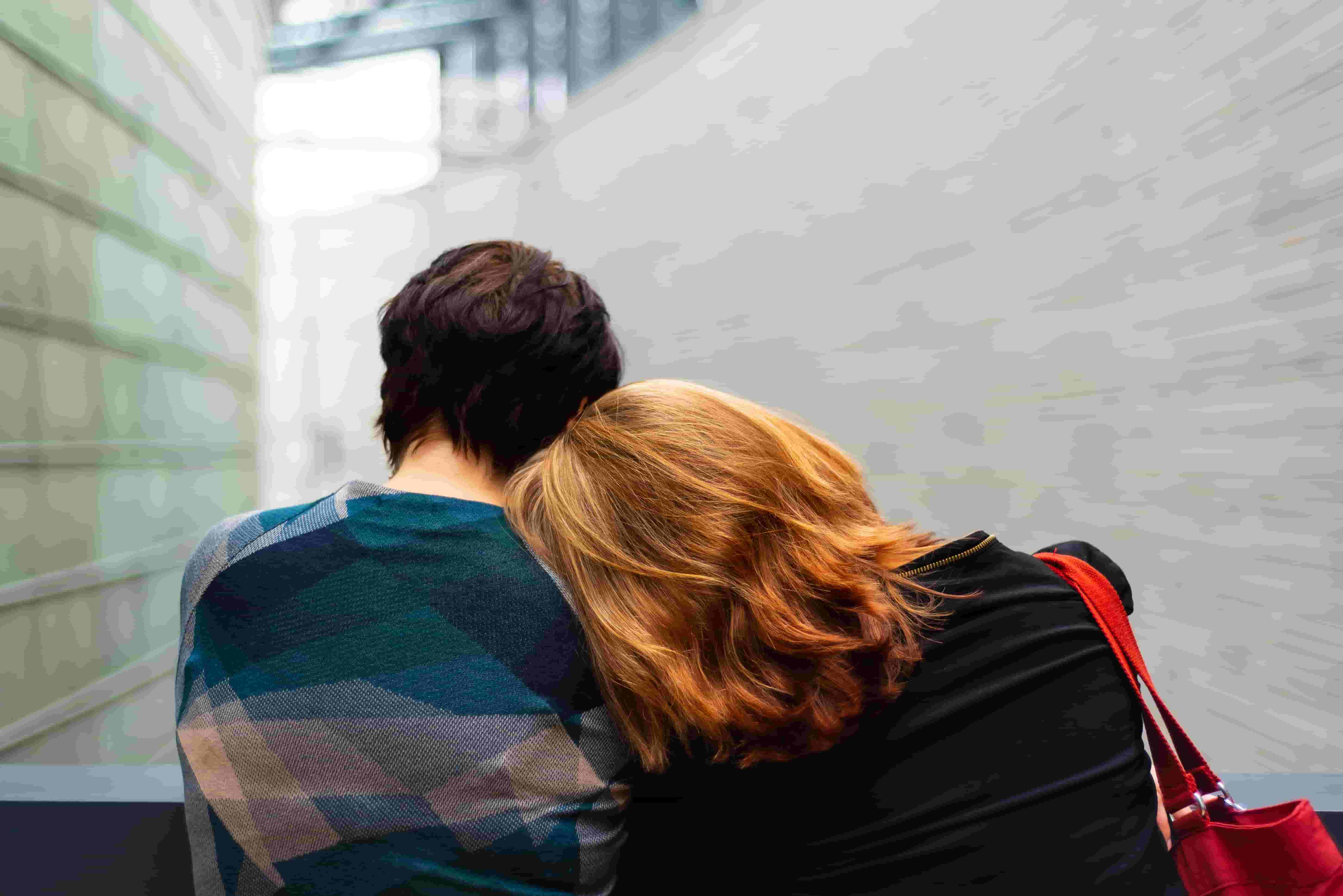 Hypnobirthing for anxiety, stress, and morning sickness
If you are worried about the pain of childbirth, are experiencing extreme morning sickness, or are feeling stressed, anxious, or afraid, hypnotherapy may be able to help. Famously used by the Duchess of Cambridge to help with morning sickness, hypnotherapy can help you to decrease stress, anxiety and tension before and during childbirth.
Attending hypnobirthing classes or working with a hypnotherapist can help you to learn new techniques that can foster a sense of calm and tranquillity. Classes can help you to discover breathing techniques, self-hypnosis, and relaxation tips that you can use during labour to feel calmer.
Discover more about the benefits of hypnobirthing and how hypnotherapy could help you.
Coaching or counselling for confidence
Low confidence and self-esteem can have a surprising impact on your overall sense of wellbeing, as well as your self-belief in yourself as a new parent. A lack of confidence can lead to feelings of uncertainty, worthlessness, negative self-thoughts, and difficulties enjoying situations you would have previously.
If you are worried that you may be experiencing low confidence or self-esteem, working with a life coach or counsellor could help you to improve your self-image, develop a more positive mental attitude, and feel more able to handle day-to-day stress.
Unsure where to start? Happiful writer Kat explains the differences between counselling and coaching - and how each can benefit you.
---
Help and support are available, no matter how you are feeling.
If you are worried about your immediate health and wellbeing, or need to speak with someone now, the Samaritans offer judgement-free listening, 24/7 on 116 123.
For more information on mental health problems, treatment options, and where to find help near you, visit Mind or call their infoline on 0300 123 3393, Monday to Friday 9am to 6pm or text 86463.
If you are a father worried about or experiencing depression, anxiety, or PTSD, Dads Matter UK offers information, help and support.