WELLBEING
Reading Well for Better Mental Health: 13 Mood-Boosting Books, As Chosen By Professionals
---
The highly endorsed Reading Well scheme has announced a new Mood Boosting Books list
Since launching in 2013, the Reading Well scheme has helped over 778,000 people across England. Available to borrow free of charge from 98% of libraries across the country, books are chosen annually by health experts, those living with mental health conditions, carers and their families.
With book list recommendations covering mental health, long-term conditions, young people's mental health and dementia, each list offers a selection of books on a number of topics including
therapies and approaches
common feelings and experiences
personal stories
The Reading Well scheme is endorsed and supported by charities and professional bodies including Mind, YoungMinds, the Mental Health Foundation and NHS England, the Mood-boosting Books list is compiled by The Reading Agency, a charity that believes in tackling life's big challenges through the power of reading.
Creating multiple lists each year, this mixture of fiction, memoir and self-help books aim to help people understand and manage their mental health and wellbeing. This year's Mood-Boosting Books list has been announced just in time for World Mental Health Day.
The Mood-boosting Books scheme is a national programme, promoting uplifting titles including poetery, novels, and non-fiction, with books selected by readers and reading groups.
Featuring 25 top books, ranging from poetry to graphic novels, short stories and novels to non-fiction, all of this year's titles have been recommended by readers and reading groups. We share 13 books from this year's Mood-Boosting Books list:
---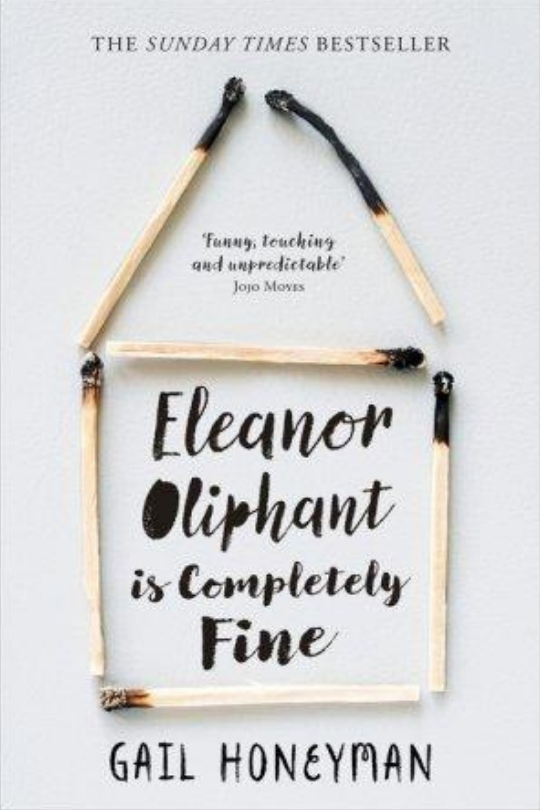 Eleanor Oliphant is Completely Fine
by Gail Honeyman
Eleanor leads a simple life. Wearing the same clothes each day to work, eating the same thing at lunch, and buying the same two bottles of vodka to drink each weekend. Happy, nothing is missing from her carefully timetabled life. Except, sometimes, everything. As one simple act of kindness shatters the walls Eleanor has built around her, she must learn to navigate the world everyone else seems to take for granted.
Exploring the idea that change can be good or bad, but is always better than just being fine. An uplifting, gentle and honest story infused with humour and realism that reminds us that those we know superficially may, in fact, be living their lives in a completely different context to our own.
I'm Still Here
by Clelie Avit
As Elsa has been in a coma for five months and all hope of reviving her has gone, her family are faced with the devastating fact that it may be time to turn off life support. Little do they know Elsa has regained partial consciousness – she just has no way of telling them.
Thibault, seeking retreat while visiting his brother, finds his way into Elsa's room, begins talking to her, beginning a love story that might just save both of their lives. Covering complex subjects including accidents, illness, and suicide, I'm Still Here has an ultimately hopeful and uplifting message.
Hyperbole and a Half
by Allie Brosh
Mixing simple drawings with everyday mishaps, funny and wise stories, and her personal experience tackling depression, Hyperbole and a Half offers a mix of profound and hilarious comic strips.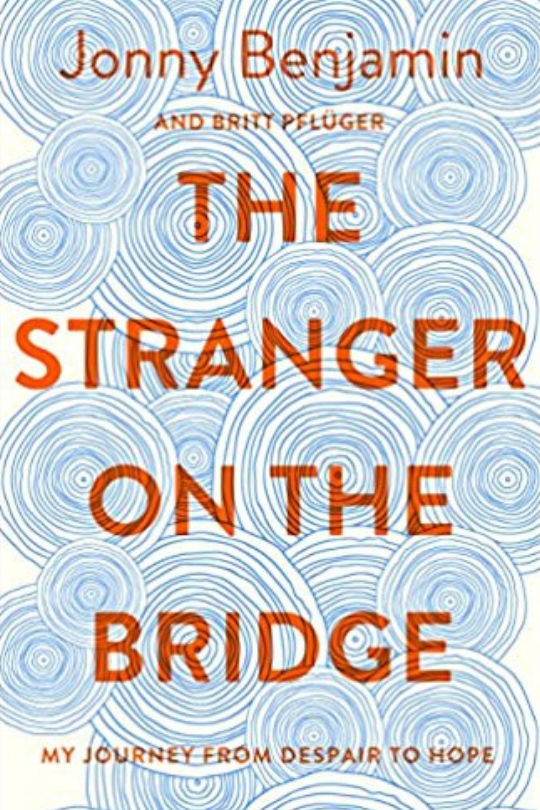 The Stranger On The Bridge: My Journey from Despair to Hope
by Jonny Benjamin
When 20 year old Jonny stood on Waterloo Bridge in 2008, about to jump, a stranger saw his distress and stopped to talk with him – a decision that saved Jonny's life.
Through his memoir, Jonny recounts the journey he made both publicly and personally to find the person who saved his life, explore how he got to the bridge, and share how he continues to manage his diagnosis of schizoaffective disorder.
An inspirational and personal account of one man's story, as he continues to raise awareness of mental illness.
Crazy Rich Asians
by Kevin Kwan
When the heir to one of the most massive fortunes in Asia brings home his American-born Chinese girlfriend for the wedding of the year, gossip, backbiting and scheming and abound.
Rachel thought she would be spending the summer in Singapore with her boyfriend, Nicholas Young, at a humble family home, exploring the island and spending quality time together. What she doesn't realise is that Nicholas is one of Asia's most eligible bachelors. Kevin Kwan's debut novel explores what it means to be young and in love.
Heaven on Earth: 101 Happy Poems
edited by Wendy Cope
An unashamedly happy collection of poems about love, the beauty of the natural world, company, solitude, books, music, food, and the unadulterated pleasure of taking a shower. Spanning the centuries and including poets from around the world, this anthology brings together poems to uplift and enlighten, shining a positive light on life in all of its complicated glory.
The Reader on the 6.27
by Jean-Paul Didierlaurent
Guylain feels like he lives on the edge of existence. Hating his job in a book pulping factory, his one pleasure in life is to read pages from the books he has saved while sitting on the 6.27 train each day. When he discovers the diary of a lonely young woman who feels as lost in the world as he does, his journey truly begins. A quirky, melancholy story, exploring the isolation, lives and emotions of ordinary people who feel stuck in life.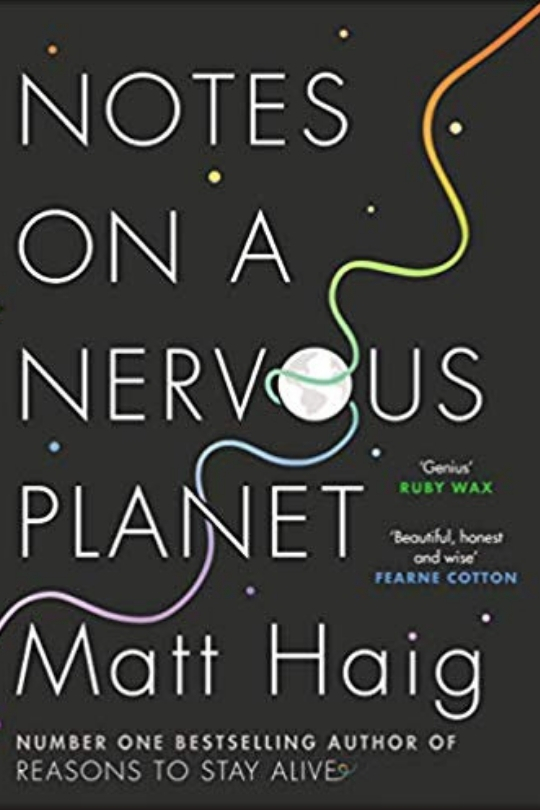 Notes On A Nervous Planet
by Matt Haig
With rates of stress and anxiety on the rise, our fast, nervous planet is creating fast, nervous lives. Despite being more connected, we feel more alone, worried about everything from world politics to our BMI. After experiencing years of anxiety and panic attacks, Matt began to look for the link between what he felt and the world around him in this personal look at how to feel happy, human and whole in the 21st century.
An inspiring read for those who are experiencing stress in their daily lives, encouraging them to discover how these stresses can be avoided or resolved through thinking about them in different ways. Providing thought-provoking, non-didactic messages about the simple joys and how to avoid the chaos that can stem from a busy, modern-day life.
The Lido
by Libby Page
For Rosemary, it feels like everything she knows is changing. Only the local lido, where she swims every day, remains a reminder of the past and her beloved husband George.
Kate, newly moved to the city, feels adrift. On the bottom rung of her career as a journalist, she is determined to make something of herself. When the lido is threatened with closure, Kate sees her chance to shine. For Rosemary, this could be the end of everything.
Together, they must prove that the pool is more than just a place to swim – it's the heart of their community. Exploring the importance of friendship, the value of community, and how ordinary people protect the things they love, The Lido shows the power of kindness, understanding, and a little practical help.
Why Mummy Drinks
by Gill Sims
It's Mummy's 39th birthday. Staring down the barrel of a future of people asking if she wants to go to their advanced yoga classes and polite book clubs with a single glass of Pinot Grigio, Mummy doesn't want to go quietly into that good night where women with sensible haircuts who 'live for the children' stand in the playground, trying to one-up each other.
Instead, she clutches a large glass of wine, mutters 'FML' over and over, until she remembers a gem of an idea she's had. A genuine, laugh out loud book exploring the life of a Mummy who wants to throw out expectations and go her own way.
The Guest Cat
Takashi Hiraide
Living in a small, rented cottage in a quiet part of Tokyo, a couple in their 30s find they no longer have much to say to each other. When a cat invites herself into their small kitchen one day, then the next, and the next, the new, small joys her company brings seems to give more light and colour to each day.
Life suddenly seems to have more promise for the couple, until something happens that will change everything once more. A touching, peaceful story of the small pleasures in life and the profound impact animals can have on us and our relationships.
Espedair Street
by Iain Banks
Showing one man's journey and his salvation, Espedair Street goes through a myriad of emotions. Following the story of Daniel Weir, a once infamous rock star, who feels he has been both a dull success and a brilliant failure by just 31. With all of his friends fed up with him, disgusted or dead, Daniel is all alone as he contemplates his past and future.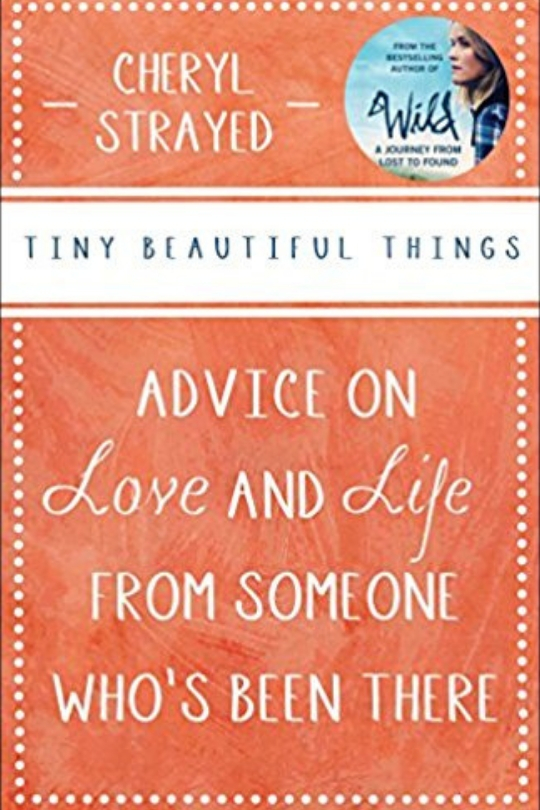 Tiny Beautiful Things
by Cheryl Strayed
Life can be hard; your lover cheats on you, you lose a family member, you can't pay the bills. It can be pretty great too; you land the job, you have the hottest sex of your life, you get the courage to write your novel. Every day people go through the glorious gamut of life – but, sometimes, a little advice can go a long way.
Through a collection of letters, people going through some of the darkest times in their lives reach out to the then-anonymous internet agony aunt, who's advice stems from genuine compassion and personal experience with love, tragedy, humour and heartbreak.
---
Check out the full Mood Boosting Books 2018 list, or discover more about this year's Books on Prescription Mental Health list on Counselling Directory.