NEWS
More mental health support coming for mums
---
New mental health "hubs" will be set up by next April, offering physical health checks and psychological therapy in one place
Becoming a parent brings with it a whole host of changes, both mentally and physically. Everyone experiences these changes differently and some need more support than others, but this support hasn't always been easy to come by.
As little as five years ago, a staggering 40% of England didn't have dedicated maternal mental health services. Things are improving and now there are specialist services available in each of the 44 local NHS areas in the country.
In 2019, the NHS published a long-term plan, pledging to offer more "evidence-based" support for thousands of new, expectant and bereaved parents, including support for families and partners. They'll be doing this with mental health hubs or "outreach clinics". The 26 sites are due to be open by next April, offering physical checks and psychotherapy in the same building.
Up until now, maternal mental health investment has focused on acutely unwell mothers. The hope with these new clinics is that they'll be able to offer services to those with moderate-to-severe difficulties.
This support will be available from before conception - for those looking to get pregnant who have pre-existing mental health conditions - until the child turns two. Currently, services are only available for the first year of the child's life.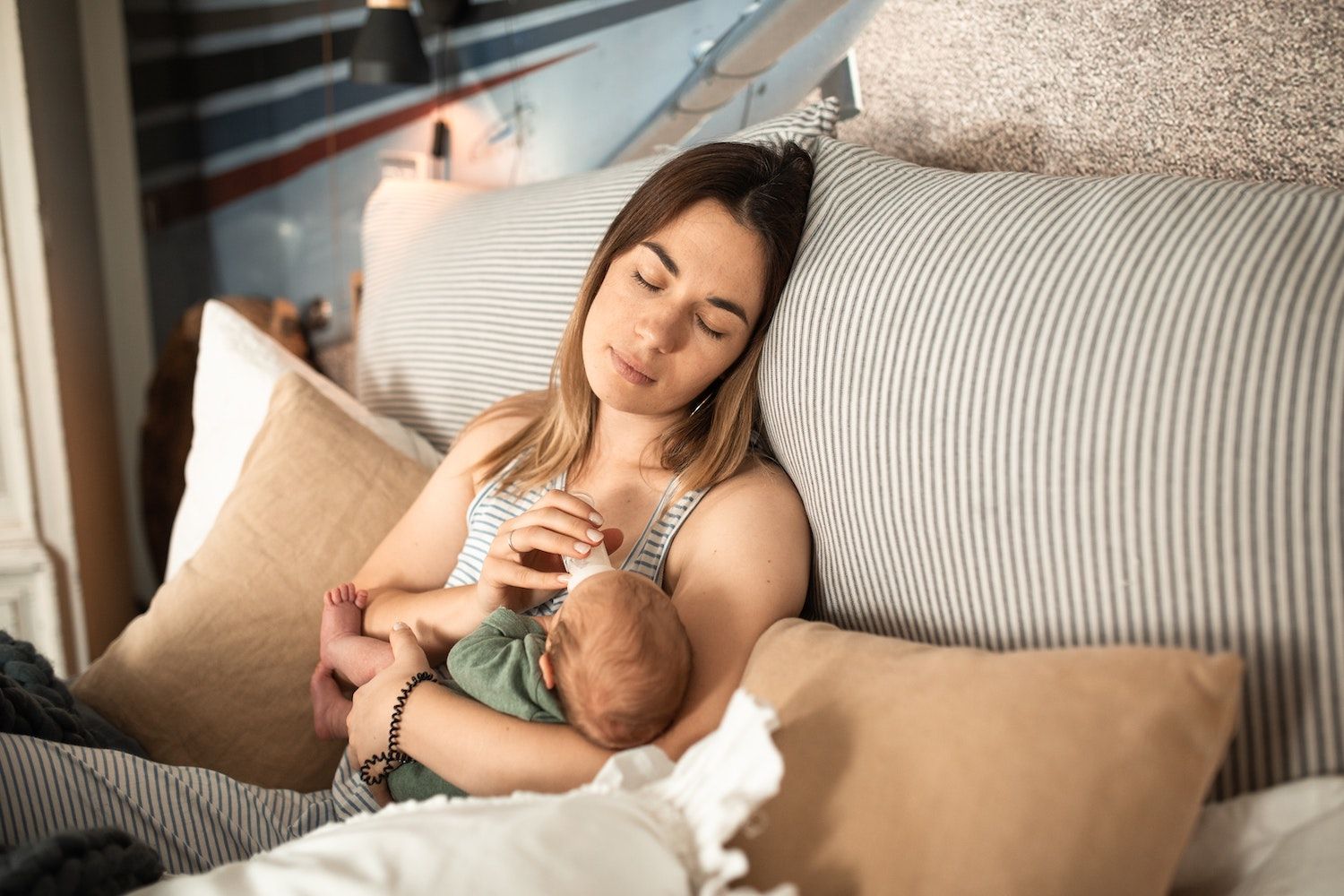 Offering help for a wide range of mental health concerns, including post-traumatic stress disorder after giving birth and tokophobia (fear of childbirth), support will be available for 1,001 days from conception.
"Tokophobia is one of the most common reasons we see low-risk pregnant women in the hospital antenatal clinic. In both forms, women can experience high levels of anxiety and depression and, therefore, it's really important it's recognised and treated as soon as possible," Dr Ellie Rayner, an obstetrician, gynaecologist and founder of The Maternity Collective tells Happiful.
NHS England's national mental health director, Claire Murdoch said: "Every woman has a unique experience with pregnancy and motherhood, and some will need extra support to cope with mental health issues that can range from anxiety to severe depression.
"I would encourage any mum who needs this support to come forward, safe in the knowledge that her mental health and wellbeing are of paramount importance and she should not feel ashamed of accessing the help she needs."
One of the new sites in Devon opened in January this year and others are due to open "within months". All 26 are planned to be up and running by April 2022 and there are plans for all 44 local NHS areas to have their own hub by April 2024.
---
If you're looking for support now and are considering private therapy, you can use Counselling Directory to find a therapist today.