NEWS
Mental health support recommended for those struggling with acne
---
New guidance from NICE advises medical professionals to offer mental health services to those badly affected by acne
Almost all of us will have experienced acne at some point in our lives, whether a mild case or something more severe. Caused by excess sebum and dead skin cells blocking the hair follicles, acne often takes hold in our teenage years but, for some, it continues (or starts) in adulthood.
For those affected in their teen years, it often comes at a time when we are already struggling with confidence. My acne showed up around the same time as my dentist telling me I needed braces and my optician recommending glasses. When it all got too much, I did what a lot of acne sufferers do - go to the doctors. Back then I was given a chemical solution that did nothing more than dry my skin out.
These days, more options are available and, for the first time ever, the National Institute for Health and Care Excellence (NICE) is recommending mental health support to those severely affected (and especially those with a history of depression, anxiety, body dysmorphic disorder, suicidal ideation, and self-harm).
The link between skin conditions like acne and mental health is well-researched. Severe acne has been associated with suicidal behaviour and a study in The British Journal of Dermatology revealed that those with acne are 63% more likely to experience depression than those with clear skin.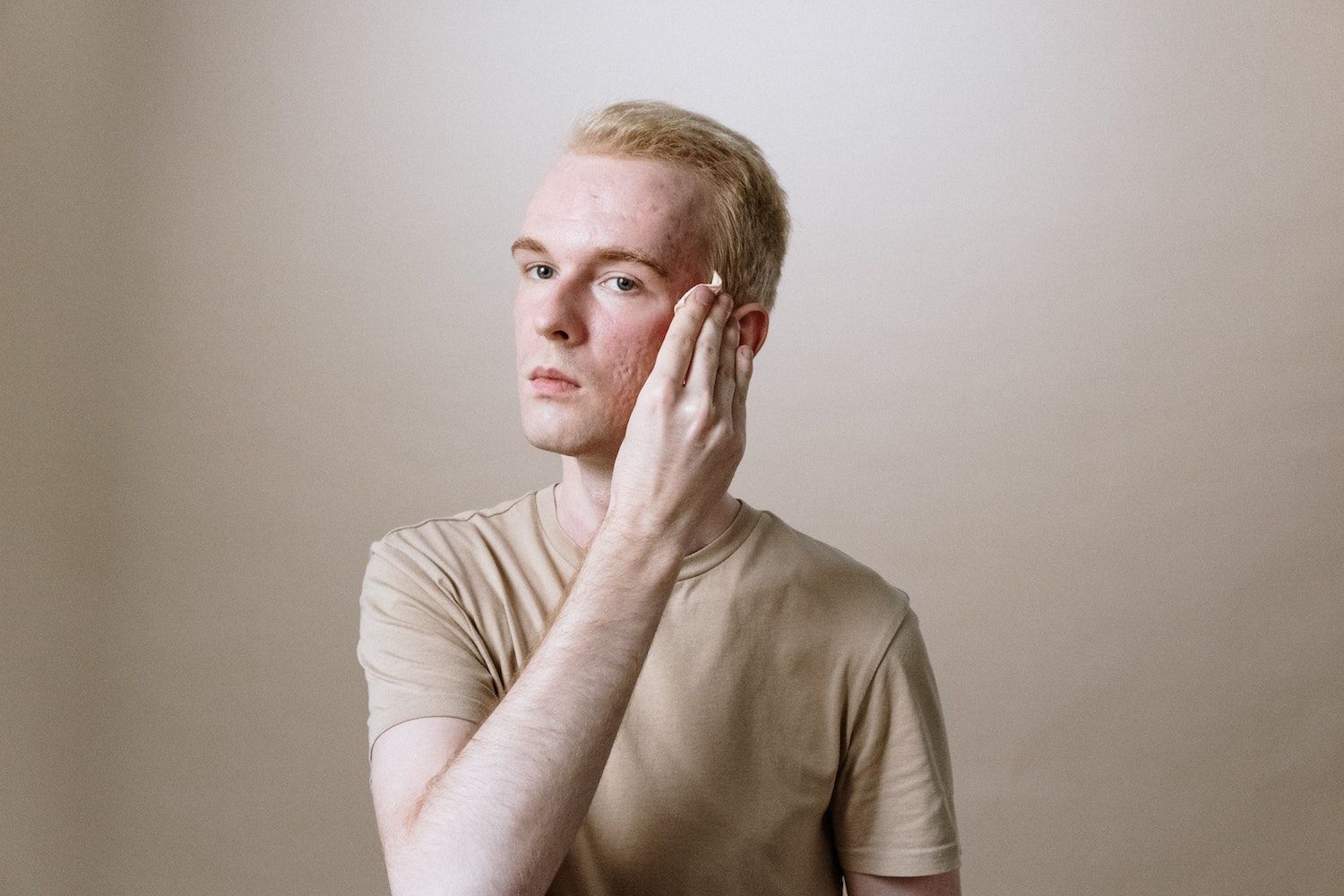 Discussing the new guidance with The Guardian, Dr Tanya Bleiker, president of the British Association of Dermatologists noted that many long-term illnesses like acne are linked to mental health concerns like depression and anxiety.
"Acne has a particular effect on appearance, so in addition to depression and anxiety can be damaging to self-image, leading to isolation and sometimes to severe mental health disorders. This is often at times in life when people may feel vulnerable for many reasons."
Dr Bleiker goes on to highlight that the severity of the acne itself is not necessarily linked to the severity of the mental health impact. "It is important that there is a better understanding that even mild acne can have severe effects on emotional wellbeing."
Sharing his experience of acne knocking his self-esteem, Heart FM radio presenter James Stewart tells us about his acne journey and decision to try Roaccutane, a medication that's been linked to mental illness side-effects.
"I was nervous. I was apprehensive. I chatted for hours with the consultant and my parents, and eventually decided we would go for it."
For James, this approach worked and helped him pursue his dream career, but he doesn't discount what he went through.
"Although what happened to me wasn't a life-threatening illness, and in that respect I was and am very lucky, it did affect my mental state and confidence in a way that made me lose all sense of who I was and what I stood for."
With mental health services now being recommended and the rising skin positivity movement, there is more hope than ever that those affected by acne will feel supported.
---
If your mental health and confidence are being affected, know that help is available. Connect with a private therapist today at Counselling Directory.