NEWS
Misuse of Mental Health Terms on TV is Influencing Our Perceptions
---
Recent analysis of popular TV programmes for teenagers has revealed that mental health issues are regularly portrayed in a negative light, which may discourage people from seeking help
A new independent analysis of the language used surrounding mental health in television shows aimed at teenagers and young people has revealed a worrying trend. The analysis, commissioned by Bupa, looked at over 30 hours of programming across 52 episodes. It revealed that negative or inappropriate mental health descriptors were used on average twice per episode, with nearly half of these mentions dismissing, mocking, or making light of mental health or mental illness.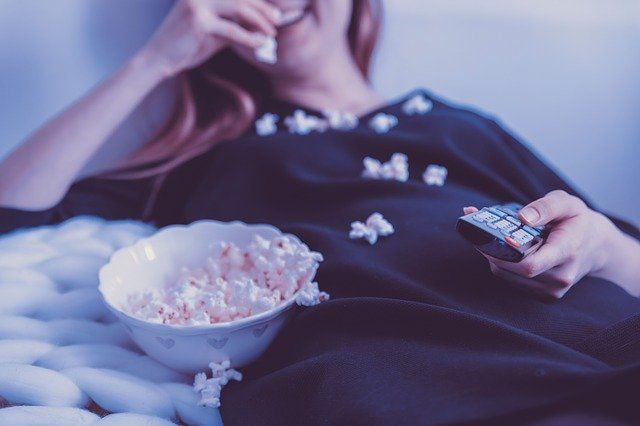 As part of the study which also went on to consult with parents of teenagers, further concerns were raised that pop culture influences may fuel negative perceptions of mental illness amongst younger audiences. When spoken with, parents confirmed that their teens regularly misuse terms most frequently misused in shows aimed at teens, including the terms "crazy", "mental", and "mad". It was also revealed that teens had a low understanding of mental health conditions including post-traumatic stress disorder and schizophrenia.
Of the parents who were consulted, 50% believed their children's knowledge of mental health primarily comes from popular culture influences such as television, film, the internet, and social media. 14% of parents expressed concern that their teen may struggle to separate fact from fiction when it comes to film and TV depictions of mental health. One in five (16%) of parents said they suspect their child may be hiding mental health symptoms due to embarrassment, further adding to concern that younger viewers may be forming a negative perception of mental health due to popular culture.
According to the latest statistics, one in four of us in the UK will experience a mental health problem each year. In England alone, one in six will experience a common mental health problem – such as depression or anxiety – each week. Amongst younger people, around one in 10 children and teens are thought to be affected by ill mental health. An overwhelming 70% who experience mental health problems haven't had the right interventions early enough.
The effects can be further reaching than many realise. Research from mental health charity Mind revealed that over half of young people (59%) aged 11 to 19 have either experienced a mental health problem themselves, or are close to someone who has.
To help address the issue, the Bupa UK foundation together with Mind will be working together to offer young people and their families access to free, practical online resources to help improve their mental health. They hope to reach 2.5 million families by the end of 2020. Medical Director for Mental Health at Bupa UK, Dr Luke James, commented:
"While featuring mental health in popular culture can build awareness, inaccurate representation could be creating negative stigmas and misconceptions of serious conditions. Early diagnosis and access to treatment improves the long-term prognosis of mental health conditions, so it is essential that young people are supported so they feel comfortable talking about their worries."
Paul Farmer, Chief Executive of Mind, said: "We know that young people experiencing mental health problems for the first time may struggle to know where to go for support. That's why we are so thankful to the Bupa UK Foundation for funding this information to equip young people with the tools they need to better look after their mental health."
How does language affect our perception of mental health (and why does it matter)?
In 2017, the Mental Health Media Charter launched in support of World Mental Health Day. Aiming to ensure that both language and imagery used by journalists, bloggers, YouTubers, influencers, and other media professionals around mental health was used responsibly, in a genuinely educational manner, and with the aim of reducing stigma.
Created by Natasha Devon with the help of the Samaritans, Mental Health First Aid England (MHFA), and Beat, the charter was also highly endorsed. Formed by seven simple guidelines to help those speaking about mental health to do so in a way that can be less triggering and stigmatising, the charter offers suggestions and explains why the use of some language can have a negative impact.
The language that we use to talk about conditions and situations such as ill mental health can act as a barrier to stop us from seeking help. They can also normalise discrimination or inappropriate behaviours towards those who may need additional help and support, further making them less likely to reach out when they need it the most.
While as a society we have made a lot of progress when it comes to speaking about sensitive topics, as explained by the Mental Health Foundation, we have a collective responsibility to continue to do more, and to be the change we would like to see.
We have become much more aware of the impact of reality TV on both those who watch and take part in the shows, following the tragic deaths of participants across a number of programmes. Yet despite links suggesting an increase in teenage suicide following the controversial show 13 Reasons Why and the third party creation of 'Support Toolkits' for those who watched the show and their parents, it wasn't until over two years after one of the show's most controversial scenes depicting a graphic teenage suicide first aired that the scene was finally removed. Opinions amongst viewers around the removal may have been widely split, but experts expressed support of the choice to remove such a potentially upsetting and triggering scene from a show that is clearly intended for younger audiences.
We may have become more conscious of our viewing habits and the language choices made in reporting and on reality TV, but the presence of such scenes, combined with the latest findings commissioned by Bupa, show that there is still a clear need for further consideration and sensitivity across other forms of popular culture.
What can I do to help stop mental health stigma from spreading?
If you are worried about your child or teen's mental health, or are unsure how to start conversations about mental illness with young people, there are some great resources out there that can help. Find out more about how to talk to kids about parental mental illness with advice from counselling psychologist Wendy Gregory. Discover how you can explain mental health and make it part of the daily conversation over on Counselling Directory. Or for more information and support, visit Mind.