NEWS
Worrying statistics revealed regarding mental health in the Black community
---
The rate of Black people detained under the Mental Health Act continues to be more than four times higher than white people
NHS Digital has published Mental Health Act Statistics 2019-20, a report that provides official statistics for those who have been detained under the Mental Health Act in hospital, in the interests of their own health or for the safety and protection of others.
Among other factors, the report includes a breakdown by broad ethnic groups. For 2019-20 it was found that per 100,000 population, there were 321.7 detentions in the Black community, compared to 73.4 per 100,000 population for the white group (view full report).
Looking back at the previous year we saw similar numbers, with 306.8 detentions per 100,000 people in the Black community, compared with 72.9 per 100,000 white people. Compared to 2018-19 there has been a slight increase in the number of new detentions, but the NHS says changes in data quality affect comparisons over time.
As we can see, the statistic of Black people being more than four times as likely to be detained under the Mental Health Act than white people isn't a new one. What is worrying is that it shows no sign of slowing. The question is: why is the rate so much higher?
Writing in a legal newsletter last year, mental health charity Mind identified potential answers.
"The criteria for detention under sections two and three of the MHA and the criteria for arrest under section 136 involve, among other things, subjective assessments of whether someone poses a risk to themselves or others. These criteria in themselves might open the door to biases.
"Research on clinical decision-making suggests that clinicians hold negative implicit attitudes toward people from minority backgrounds and that there is a direct link between these attitudes and clinicians' treatment decisions. Could it be that stereotypes of Black people, men especially, as being dangerous are operating at a subconscious level on decision-makers at the point of sectioning?"
Also outlined in their letter were routes to treatment within the Black community, who are 40% more likely to access treatment through a police or criminal justice route and less likely to receive psychological therapies. They also mentioned Dr Frank Keating who noted in his report Breaking the cycle of fear that many Black people have a "strongly grounded fear and mistrust of services".
When statistics were revealed last year, the Independent Review of the Mental Health Act offered recommendations including the development of a Patient and Carer Race Equality Framework (PCREF). A year later however and we can see that nothing, statistically, has changed.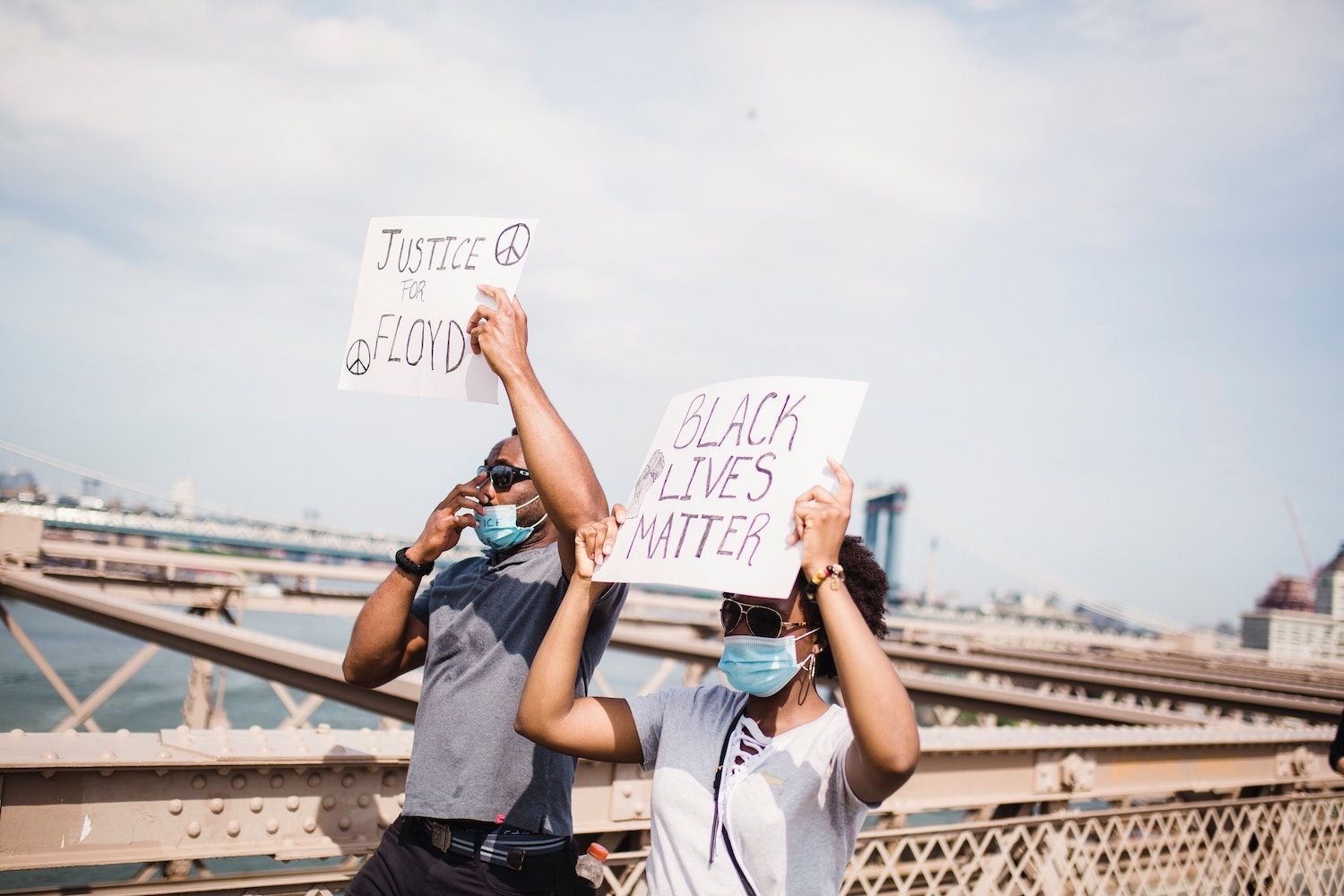 This year has been a monumental one for the Black community. While George Floyd's death has led to a global awakening that can be seen as a positive step forward, the collective grief and trauma experienced has taken its toll on the mental health and wellbeing of Black people.
Writing for Vogue, Rhea Cartwright highlights the importance of mental wellbeing, healing and resting.
"Black grief runs so deep we often become desensitised to it like a chronic pain we've numbed in our minds and learned to live with. But this is not normal, nor is it healthy. We have inherited an ancestral trauma as we endeavour to amalgamate our own, and the recent BLM movement has allowed Black people to break their silence without as much fear of the possible repercussions. As global outcry finally begins to reverberate that Black lives do matter, we must remember that so too does Black rest along with Black laughter, happiness and mental wellbeing.
"One can only hope that one day, the only trending content of Black people is centred on elation rather than devastation. Like so many movements before this, we aren't naive in thinking that this uphill battle is anywhere near over as it has only just begun. So let us rest, regroup and heal as you become the ally you promised to be."
Helpful resources and actions you can take
Learn more about Black Minds Matter's work, share with those who may benefit and donate to support them if you're able.
If you're white, learn more about being a better ally.
Check in with those in the Black community, don't stop because the hashtag isn't trending any more.
If you're Black and feeling overwhelmed, practice radical self-care.
---
To find professional support that's right for you, visit Counselling Directory.