CHILDREN
Meditation for kids: 10 ways to get started
---
Keen to introduce your little ones to meditation? Here are some great tips and apps to get you started
We all know little people can have big feelings. As a parent or carer, you may be wondering how to help children manage these feelings and ways you can encourage them to self-soothe. A great way to do this is by teaching kids meditation and mindfulness exercises - learning these skills can help to improve resilience, boost mood and promote self-awareness, all skills that will help them as they grow up.
If you're not sure where to start, we've put together some tips and apps to get started. Take what resonates with you and your child, and leave the rest. Meditation is a personal journey, so don't be disheartened if your little one doesn't respond to a certain idea or app, experiment with different approaches to see what works best for them.
---
Mindfulness and meditation tips for kids
The following tips and activities can ease your child into the world of meditation and mindfulness in an accessible way.
Start with self-awareness
Something you can start early is to encourage kids to identify their emotions. Connecting their emotions to their body can be a helpful way for them to recognise what emotions they're having and what may be able to help. Try asking your child where they feel happiness, for example, asking them to point to somewhere on their body. You could also try asking them what certain emotions look or sound like – do they have a certain colour, sound or smell?
All of this can help children develop self-awareness as they can begin to label their emotions using colour, sound and location as their guide.
Use storytelling
Lots of parents read bedtime stories, and this can be a brilliant way to help kids use their imagination and cultivate visualisation skills. Try coming up with stories that integrate feelings of calm. You could ask your child to act out what the main character is doing (for example, doing a breathing exercise of progressive muscle relaxation).
Stories don't have to wait until bedtime either. Try having story time at other points in the day, maybe when they're overstimulated and would benefit from some relaxation.
Encourage them to connect with their senses
Using props to stimulate your child's senses can help introduce mindfulness in an easy way. You could ask them to close their eyes and describe an aromatherapy oil scent and how it makes them feel. You could ring a bell and encourage them to listen all the way until the sound stops. You could hand them an object, perhaps something soft like a feather or something with interesting textures, and ask them to describe how it feels. You could even encourage mindful eating by asking them how the food they're eating tastes.
Try mindful colouring
Mindful colouring can also be a great activity to encourage mindfulness in a fun and engaging way. Letting kids colour pattern by pattern, they can become fully immersed in the task and experience a sense of flow. Try printing out these bookmarks to colour in, they also include tips for coping with worries.
Create a glitter jar
The idea behind a glitter jar is for your child to give it a shake when they're feeling worried or stressed so they can watch the glitter slowly settle. This helps them to be present as they watch the glitter so they can calm their own thinking.
You can make your own using a mix of water, glitter and a viscous liquid like clear glue or liquid glycerin.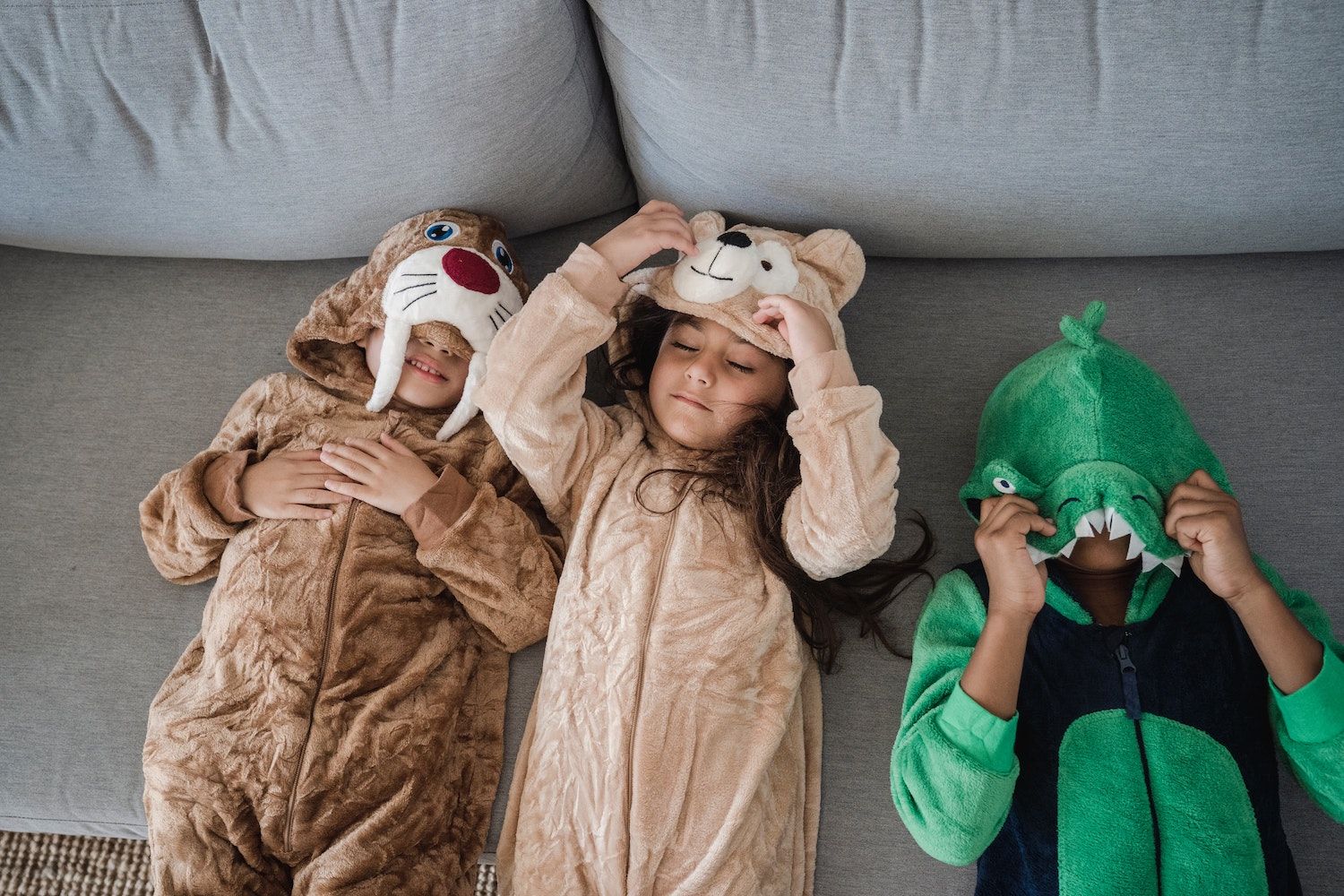 Meditation apps for kids
When your little one is ready to take things a step further, you may want to experiment with meditation apps. Here are some of our favourites.
Headspace for Kids
Including a range of meditations and mindfulness activities for kids aged 3-12, Headspace is a great place to learn the basics of meditation. There are different meditations for different scenarios, including sleep meditations, cooling off meditations and kindness meditations.
Start with a free trial, then pay £49.99 per year or £9.99 per month.
Calm Kids
Calm is another popular meditation app that has a great range of tracks for kids. There are sleep stories, meditations and lullabies that feature childhood favourites Peppa Pig, Thomas the Tank Engine, Minions and Kung Fu Panda.
Some meditations are available for free, but to access the full library, you'll pay £28.99 for a year or £299.99 for lifetime access.
Mindful Powers
Introducing children to mindfulness, Mindful Powers uses the idea of a 'flibbertigibbet' character which asks for petting to stay happy. Suitable for kids aged four and above, the app uses play as a coping technique for dealing with tough and stressful situations.  
Download Mindful Powers for free, in-app purchases available.
Stop, Breathe & Think Kids
Appropriate for kids aged 5-10, the Stop, Breathe & Think Kids app focuses on fun activities and meditations to help process emotions, sleep better and relax. They will be encouraged to complete missions and learn the importance of checking in with themselves.
Download Stop, Breathe & Think Kids app for free, in-app purchases available.  
Smiling Mind
Containing over 300 free meditations, Smiling Minds is an app for all ages. It includes a dedicated kids area, suitable for children aged 4+ and programs for certain age groups and situations, like schools.
Download Smiling Mind for free.
---
Hopefully, the tips and apps here will help you get started with introducing your little one to mindfulness and meditation. These are great tools to support mental health, however, if you think your child could benefit from speaking to a professional, don't hesitate to seek support. Child counselling offers a safe and judgement-free zone for kids to work through their concerns.
Learn more and find a child counsellor at Counselling Directory.