NEWS
Meat-Eating Brits Are Turning to Veg Alternatives, Figures Reveal
---
Is Flexitarianism on the rise? British meat-eaters are buying more vegan and vegetarian products than ever before, spending £1.3 billion on these alternatives in 2019 alone
According to the latest figures released by Ubamarket, over 19 million shoppers across the UK now buy vegan and vegetation products. In the year to date, we have spent a whopping £1.3 billion on what was previously considered 'faddy' vegan and vegetation foods.
40% of us now spend more than £25 each week on meat-free alternatives. This rise in flexitarian diets has seen 25 million Brits cut meat from their weekly shop as part of their bid to save the planet.
According to the latest research, over 2018 we ate 150 million more meat-free meals than the previous year. As our tastes become more diverse, retailers continue to renew their efforts to make shopping more inclusive for alternative diets and special dietary requirements.
Products including Quorn, Linda McCartney, and alpro, once considered specialist foods, are now being considered more mainstream. In response to increased demand, many retailers are now increasing their vegan and vegetarian selections, with Sainsbury's going as far as to trial merging their meat, vegan and vegetarian aisles.
36% of meat-eaters (18.97 million Brits) admit to buying vegetarian and vegan specialist products, with 31% of us eating more vegan and vegetarian meals than ever before. 32% of us report making a conscious decision to try and eat less meat in an effort to improve our health or decrease the impact of the agricultural industry on the environment.
Nearly one in four (23%) of us report stocking-up on gluten-free meals and ingredients, despite not having a gluten intolerance. Many of us (26%) are attributing these and similar trends to the rise of Veganuary, Sugar Awareness Week, and Gluten-Free Awareness Month.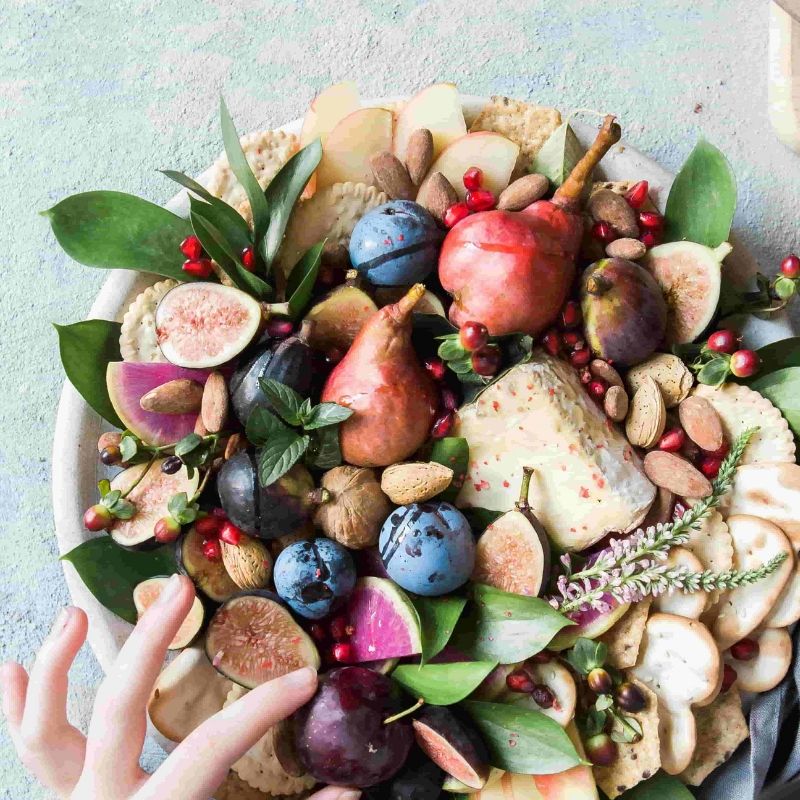 The rise of flexitarianism
2019 is looking to be the year of the flexitarian diet. With millions of meat-eaters reducing the amount of meat, dairy and eggs they eat, UK consumers are spending a combined £1.3 billion on specialist vegan and vegetarian products.
Why the sudden rise? Health issues relating to the consumption of meat are thought to be one of the main contributors. Links between a diet high in red meat have been proven to increase the levels of TMAO (a compound linked to heart disease and strokes).
Our increasingly eco-aware attitudes to our impact on the environment is thought to be another main contributor. As the meat and dairy industry requires significant water and land resources (as well as being thought to contribute to almost a quarter of all human-caused greenhouse gas emissions) compared to the production of fruits and vegetables, consumers are becoming more conscious of their choices.
Ethical ramifications are thought to continue to play a significant impact on people's choices, with an estimated 250,000 Brits taking part in Veganuary this year (up 7,575% compared to its launch in 2014 where just 3,300 participants took place). Founder and CEO of Ubamarket, Will Broome, commented:
"Supermarkets are becoming more and more aware of the increase in flexitarianism, welcoming a meat-free diet into the mainstream by incorporating products into the general layout of a store rather than relegating them to a few shelves in the corner.
"Our research has consistently shown that shoppers find it difficult to locate speciality items in-store, leading to frustration and confusion. The importance of having systems in place that grant freedom for shoppers to make their own dietary decisions has never been more apparent.
"With easier ways to identify important allergens and ingredients on labels, more convenient store layouts and a smoother shopping format, consumers will be able to subscribe to alternative diets with ease."
---
For more information on nutrition, special dietary requirements, or to find an expert nutritionist near you, visit Nutritionist Resource. Or check out our article to learn more about veganism and the five different types of vegan.