CULTURE
Making Entertainment and Public Spaces More Autistim-Friendly
---
With more and more entertainment venues, stores and businesses making small adaptations that can make a huge difference for autistic individuals, are we doing enough as a whole to make these spaces accessible?
When I heard one of my all-time favourite plays would be getting a relaxed performance I was thrilled. A huge fan of both the book and the stage play, The Curious Incident of the Dog in the Night-Time, while I'd loved a 'standard' performance I'd caught earlier in the year, I had been surprised at the time how overwhelming everything was (even compared to a typical West-end show).
The sound, the lights, the overly crowded foyer pre-performance, the sudden use at one point of a confetti cannon… while it created a good snapshot of how sensory overload can feel to someone on the spectrum, as someone on the spectrum, in places, I found it near unbearable.
Relaxed theatre performances
A relaxed performance of the National Theatre's multi award-winning production, The Curious Incident of the Doc in the Night-Time has been announced for Saturday 6th April 2019, at 2.30pm. Positioned to coincide with World Autism Awareness Week, a single relaxed performance is being offered.
Based on the award-winning novel by author Mark Haddon and adapted for the stage by Simon Stephens, The Curious Incident of the Dog in the Night-Time is amongst the top Olivier Award-winning shows currently in the West End.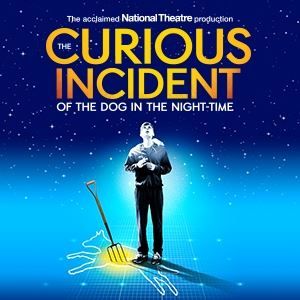 Telling the story of Christopher, a 15 year-old who is heavily implied (but never specified) to be on the autistic spectrum, who becomes focused on solving the mystery of the murder of his neighbour's dog.
An exceptional maths student who has never ventured alone beyond the end of his road and who hates being touched, his detective work soon takes him on a frightening journey that turns his world upside down.
At the time of publication, the National Theatre had just two scheduled relaxed performances for the entirety of 2019 listed on their website, along with two relaxed workshops for families (both held on the same mid-week day).
Relaxed performances are designed specifically to welcome those who would benefit from a more relaxed environment such as those on the autistic spectrum, people with sensory or communication difficulties, or those with learning disabilities.
These performances offer a more laid-back attitude to noise and movement in the auditorium during performances. Small changes are also made to light and sound effects. The scheduled performance for The Curious Incident of the Dog in the Night-Time is set to feature adaptations including:
Adaptations to lights and special effects, including the removal of strobe and flashing lights, as well as reducing very loud noises.
Audience members will be able to make noise, move, and interact in ways usually frowned upon in a theatre setting.
Parts of the foyer will be made available as a quiet space to relax for those who need to leave the auditorium during the show. Leavers will be allowed to re-enter.
Prior to the performance, a visual story and supporting video created in consultation with Youth Patrons from the Ambitious About Autism charity will also be available to download. Following the performance, the audience will be able to stay for a Q&A with the cast. Trained and welcoming staff will also be posted throughout the theatre for the duration of the performance.
With so many well thought out adaptations being made, it does raise the question: if they are possible, if the time is being put into a collaboration to make a difference and turn stage shows into something that can be enjoyed by everyone, why is it being limited to so few performances? Is it the cost that prevents more businesses from taking part, or a perceived lack of demand for these concessions?
Although limited relaxed theatre performances of big shows are a great step forward, it brings forward the question: are we really doing enough to make entertainment and other public spaces inclusive enough for autistic people? We spoke to Campaign Manager, Sarah Clarke from Dimensions, one of the country's largest not-for-profits supporting autistic people, those with learning disabilities, challenging behaviour and complex needs, to find out more.
"Many people don't have to think twice before heading to our local shopping centre, cinema or library. But these environments, which so many of us take for granted, can be stressful for the millions of people in the UK that have autism or a learning disability.
"At Dimensions, we want to ensure every person with a learning disability has the opportunity to try new things and feel a part of their community. We are working to increase the number of autism-friendly environments across the country, by rolling out small changes that can have a huge, positive impact.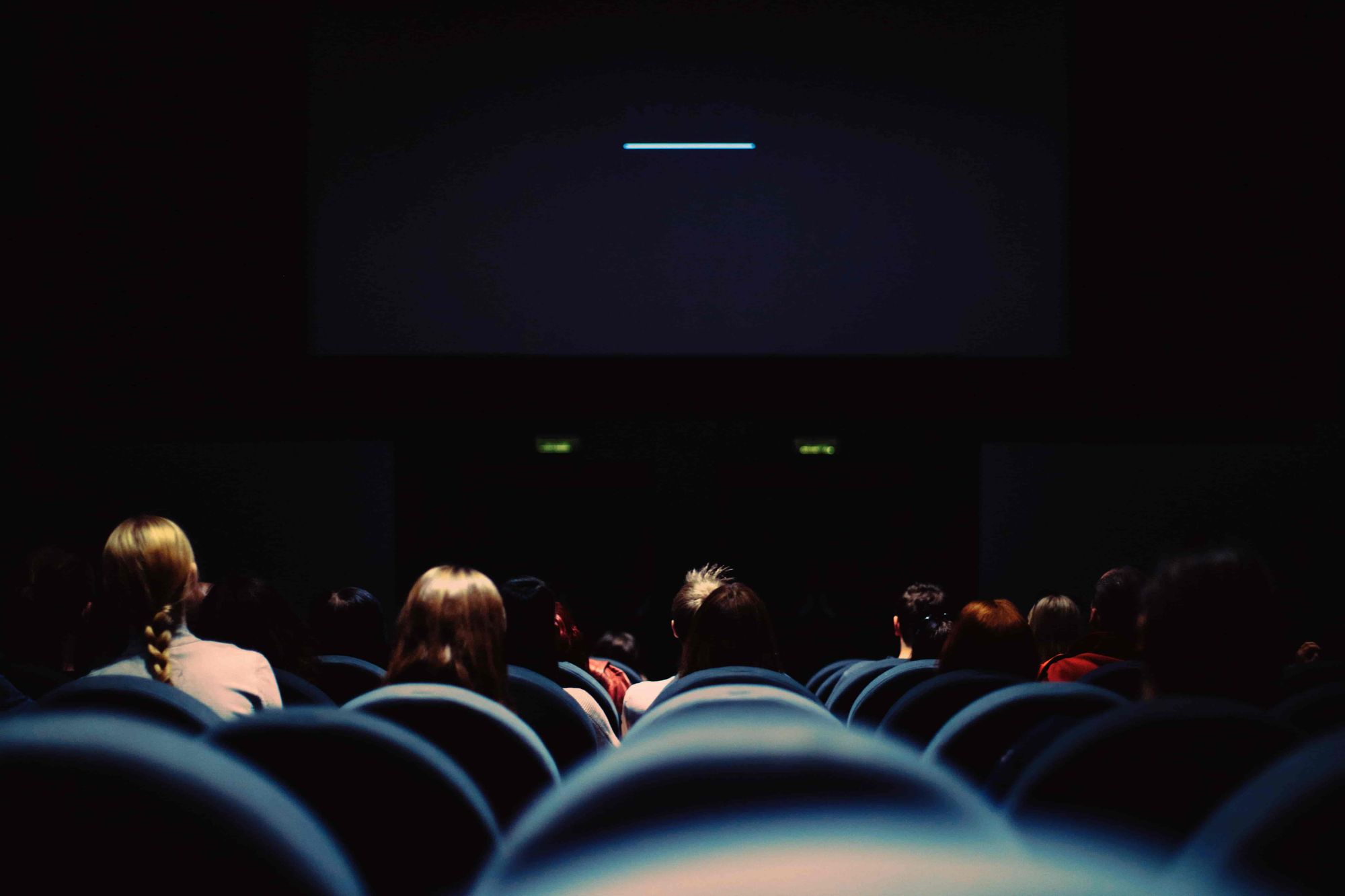 "We have seen first-hand how successful these initiatives can be across the country – so far we've had over 300,000 visits to local cinemas for an autism-friendly screening. But there is still a lot of work to be done, with an urgent need for more autism-friendly environments across the UK.
"Our research highlights the vital importance of rolling out autism-friendly environments, to ensure that no one with a disability feels excluded from their community.
"The problem is striking, but the solutions are simple. By making small but key adjustments to the environment – such as adjusting the volume or light levels – retailers can ensure people are able to have a good time without all the usual stresses.
"We've been calling on our nation to become more autism-friendly, and have developed and delivered free training – it's time for retailers across the UK to join this call for change. Everyone has a part to play in making society more inclusive.
"We hope that the success of existing autism-friendly initiatives will continue to increase demand for more inclusive environments nationally. We're asking everyone to help us spread the word and help us make society more welcoming for everyone."
What other autism-friendly initiatives are currently available across the UK? Here are some of the biggest changes being made to help make entertainment, shopping, and public spaces more accessible.
Stores across the country
In 2018, the second annual World Autism Hour took place. An estimated 11,000 shops and businesses across the UK took place - up 220% from the previous year. Designed to raise awareness for autism, as well as showing businesses the benefits an autism hour can have for both them and their customers, the National Autistic Society's Autism Hour is expected to return again later this year.
Creating an inclusive environment for a brief one to two hour period, these relaxed hours can make stores and other public spaces more accessible and comfortable for autistic people. According to research by the National Autistic Society, 64% of autistic people avoid going to the shops as things can seem 'too much'. Adjustments are made to make shopping possible or easier, often including:
turning down their music
dimming the lights
sharing information about autism with employees and in some locations, customers
Autism friendly cinema screenings
Currently, over 300 cinemas nationwide regularly host autism-friendly film screenings. Dimensions, working together with Odeon, Cineworld, Vue, Showcase, and Picturehouse to offer sensory-friendly screenings within a more inclusive environment on Sunday mornings throughout the month. Making simple but effective adjustments, these include:
Offering a relaxed environment where people understand the needs of autistic children and families.
Leaving lights on low and sound turned down.
Removal of trailers and adverts where possible.
Freedom to move around, sit where you like, bring your own food and drink.
Free entry for carers with a valid CEA card.
Access to a chill-out zone where possible.
Upcoming screenings can be found on the Dimensions website.
We're thrilled to announce that the brilliant @picturehouses are our latest autism friendly screenings partner. Visit our website to find out more #autismfriendly #cinema #inclusivecinema 😀👏🎟️🎬 https://t.co/uFdKmCHnRB pic.twitter.com/vZc7DTqXsI

— Dimensions (@DimensionsUK) January 31, 2019
Relaxed checkout lanes and quiet hours
Back in August 2018, the Co-op announced a trial for 'relaxed' checkout lanes. Offered across two hours during mid-week days, stores trialled slower speeds, allowing for extra time to help customers with a variety of needs, including autistic people, elderly shoppers, those with Alzheimer's or dementia, as well as mental health-related needs such as social anxiety.
Since the pilot, there doesn't appear to have been any news on if they will be expanding this or making it permanent, however supermarket chain Morrisons now hosts a 'Quiet Hour' across all 490+ stores. Held each Saturday between 9-10am, stores dim their lights, switch off the background music, turn down checkout noises, and avoid loudspeaker announcements wherever possible.
Autistic friendly libraries
Following the success of their cinema campaign, Dimensions has worked with libraries across the country to create more inclusive environments. Offering free training for libraries, the move towards creating more inclusive library spaces came after research revealed that despite autistic people being twice as likely to visit the library as other people, 40% still do not.
When asked, 90% of respondents admitted they would be more likely to visit their local library if small changes were made. Top recommendations included providing training for staff, increased understanding from the public, and more tolerance of noise within libraries.
Autism friendly gaming stores
Dimensions and Belong by GAME are working together to trial autism-friendly adjustments in their gaming arenas. Training, written in partnership with autistic people, has been offered to staff at participating Belong arenas.
Staff are trained in a range of topics including understanding autism, how to communicate with autistic people, as well as ways in which they can support visitors before and during their time in-store or at events.
Trials are taking place across select Belong arenas, including Bristol, Cardiff, Manchester Trafford, and York.
Accessible public transport
In mid-2018, the National Autistic Society surpassed their goal of gaining 10,000 signatures supporting an open letter to the Department of Transport. Encouraging the Department of Transport to make public transport more autism-friendly, proposed changes included training for staff, as well as the provision of more timely, up-to-date information for passengers.
Delays and unexpected changes to timetables have been highlighted as sources of anxiety and stress across transport users. According to a National Autistic Society poll, nine in 10 autistic people report unexpected changes, such as delays on public transport, make them feel anxious, while more than half say fear of unexpected changes has prevented them from boarding a bus or train.
---
To discover more about Dimensions campaigns and work towards more autistic-friendly spaces, visit dimensions-uk.org or for more information on the National Autistic Society and World Autism Hour, visit autism.org.uk.