LIFESTYLE
How to see beauty during trying times
---
We share some stories reminding us that beauty and hope continues to thrive in difficult circumstances and how you can take time to notice it
This year, going online has become somewhat of a risky endeavour. You never know if you're going to come away feeling connected and empowered, or lost and despondent. As I logged into Twitter this morning to see what was happening, I was nervous. What news had broken overnight?
Of course, as expected there were some stories of sadness and worry, especially as the UK seems to be hurtling towards a second spike in the coronavirus pandemic. But then… then I noticed something unusual: #Sunrise was trending.
As I browsed the hashtag, my feed was filled with stunning pictures of this morning's sunrise. Just like that, I was reminded of the beauty of nature and the power of a new day. So many people had taken the time to stop and notice the moment dawn broke this morning, it became a trending story we could all enjoy.
Then a colleague pointed me in the direction of the Hold Still photography competition, a special project headed up by The Duchess of Cornwall that captures "the resilience of the British People at such a challenging time". Gaining full support of the Queen, the competition features a portrait of five-year-old Amelia May dressed as a nurse entitled 'Thank You' by Wendy Hudson and a portrait taken on VE Day by Katy Rudd and Joe Wyer called 'Holding Tight'.
In a statement, Kensington Palace said, "The images present a unique record of our shared and individual experiences during this extraordinary period of history, conveying humour and grief, creativity and kindness, tragedy and hope."
Just like the sunrise pictures, these portraits gave me a glow of a feeling I think some of us have forgotten - hope. There is a great deal of injustice in the world right now and it's easy to get consumed by it. Taking action and standing up for what you believe in is one way to ease this sense of hopelessness. Another way is to pause and notice moments of beauty, like a particularly poignant sunrise, and allow hope to bubble up within you.
How exactly can we do this though? Here are three steps to start recognising beauty during trying times.
Make mindfulness a priority
If this year has taught us anything, it's that the future is uncertain. While this understandably incites a feeling of fear and anxiety, if we can lean into this idea and instead focus on the present moment we can slowly dissolve this fear. This is why mindfulness is so highly recommended for those living with anxiety.
It's also an excellent way of tuning in to things you wouldn't normally notice. Meditation is an easy way to start practising mindfulness, or you might want to try taking mindful walks. Head outside and start to look at your surroundings with fresh eyes. What patterns do you notice in the wall by your house? What colours are the leaves turning? What shapes are the clouds making in the sky?
Try to make mindfulness a habit, whether it's a daily meditation, regular mindful walks or simply a quiet five minutes with your coffee each morning looking out your window. The more mindful we become, the more beauty we'll notice.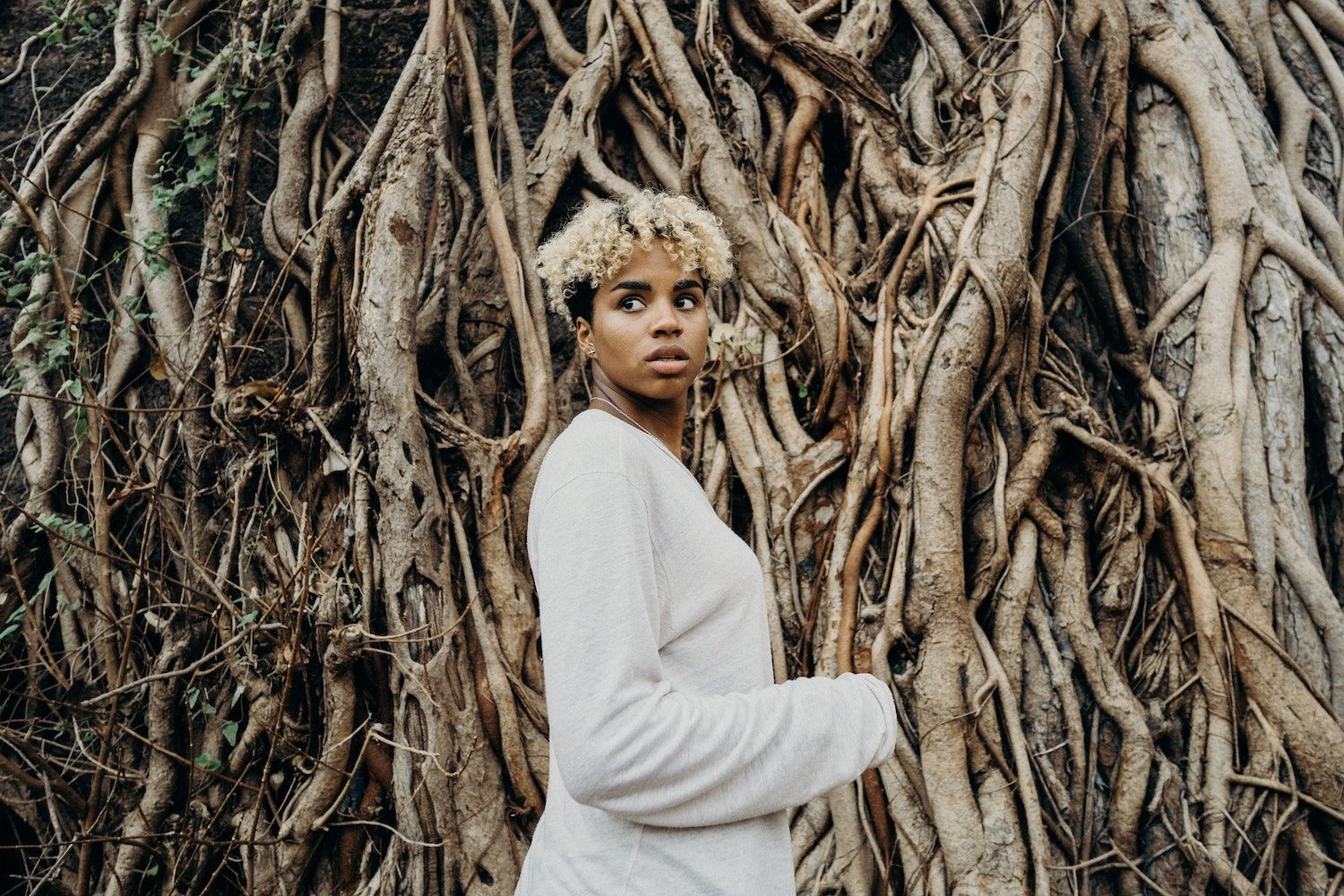 Start savouring
Savouring is the way we hold onto happiness. It's how we can taste the feeling twice and get more bang for our joyful buck. There are different ways to savour moments, you could simply take the time to pause, take a mental snapshot and think about how grateful you are for what you're experiencing. You could take a picture of the moment to look back on later, or you could journal about the moment.
When we get into the habit of savouring, we become more aware of moments to savour. It also gives us a bank of light to look back on when everything around us feels dark. We can look back at photos, journal entries and even memories to remind us that tomorrow is another day and anything can happen.
Share what you notice
Even though I wasn't awake early enough to witness this morning's sunrise, the wonderful people who shared their captures on Twitter meant I could inhale the same feeling of hope they did.
Sharing the beauty we notice, whether it's in nature or in people, serves as a gentle reminder for all of us. It can prompt those struggling to see beauty to look up and notice. It can be a lifeline.
Before his tragic death in Alaska, Christopher McCandless wrote, "happiness is only real when shared". Whether or not you wholly agree with the sentiment, it points to the fact that as humans we are social by nature, keen to connect and share happiness.
So the next time you see beauty, whether it's an incredible sunrise or the resilience of humanity, do all of us a favour and share it.
---
If you're finding it impossible to see the light right now and are looking for professional support, visit Counselling Directory.