RELATIONSHIPS
How To Boost Your Sex Life While Looking After Your Mental Health
---
We'd all like a bit more passion between the sheets (and on the streets, if that's what does it for you), but can you give your sex life a boost without risking your overall wellbeing?
Going through a dry spell. Having a crisis of confidence. Just feeling plain ol' frumpy, fed-up, and unsexy. It happens to us all at some point or another (well, unless you're some kind of fabulous, self-loving, body-confident kind of person who rarely has an off day – in which case, please tell us your secrets).
The thing is, when things feel bad, it's easy to fall into a shame spiral, for your thoughts to automatically become more negative, and to allow self-sabotaging, defeatist thinking to rule. Worrying about a little thing like your sex life can feel trivial when there are so many other things to be concerned about – it shouldn't be a priority... right?
Sex isn't just fun, it's good for you. Sex is good for your heart, the closeness that comes with sexual encounters can help lower your blood pressure, decrease stress, and even fend off illness. Studies have shown that those who have more sex report feeling healthier than those who don't.
We share seven ways you can boost your sex life while still putting your mental health firs
---
Worried about your mental health? Discover how you can look after your mental health before crisis hits.
---
1. Identify your stressors
Why is it you feel your sex life needs a boost right now? What is it that is causing you to feel dissatisfied. Identifying the cause (or causes) of your negative feelings around your sex life (be those feelings of anxiety, worry, stress, or dissatisfaction) can help you to uncover any underlying problems.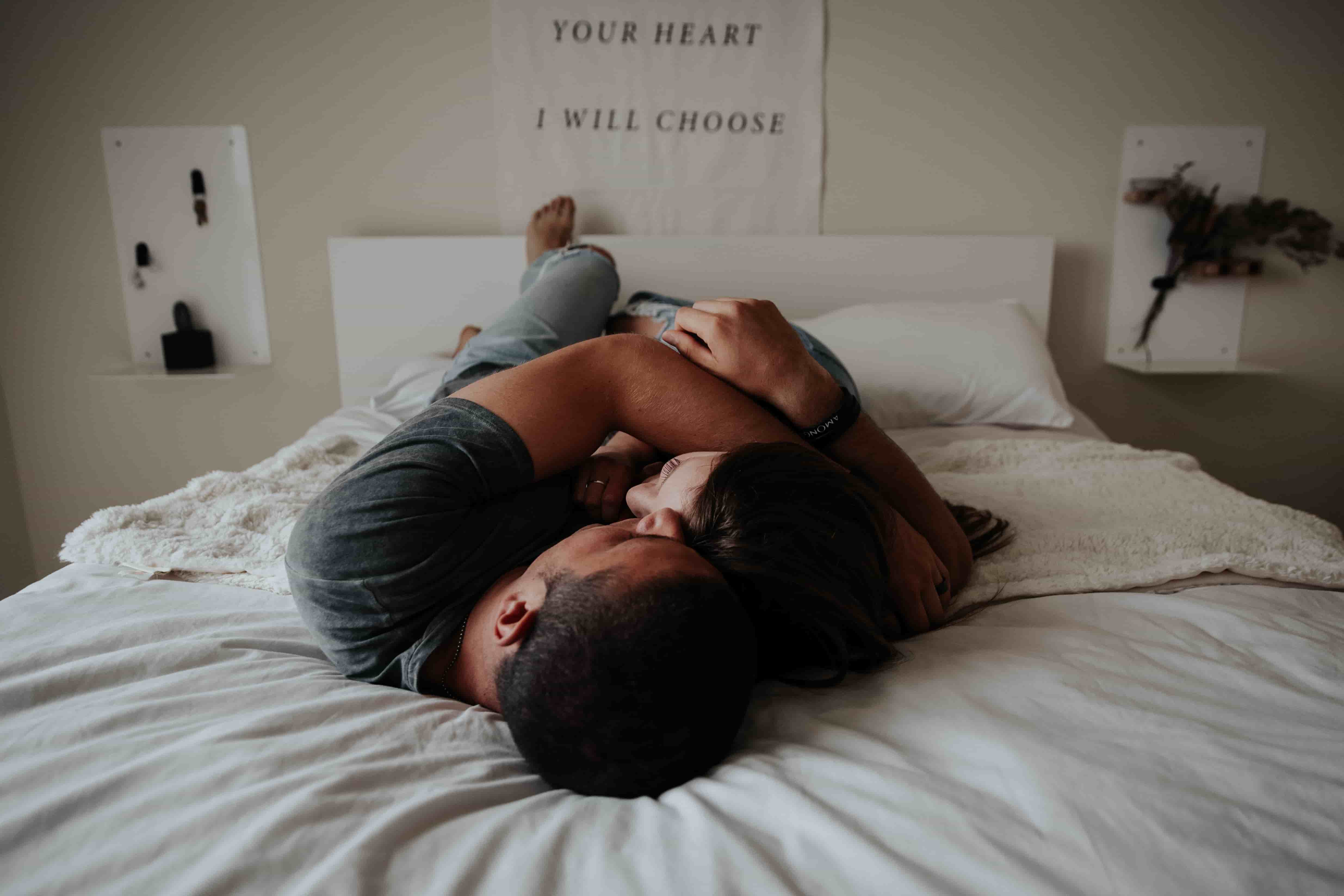 Stress can be a major factor in our overall sense of health and wellbeing. If you're worried stress or work-related anxiety may be affecting other areas of your life, try these 10 simple ways to tackle stress right now, or discover how you can beat back to work anxiety (and stop it taking over your free time).
By taking the time to sit back and ask yourself these kinds of big questions, you can begin to reveal if there are any areas of your life that need addressing. We all experience periods of work-related stress, relationship worries, and ill mental health or wellbeing during our lives.
Acknowledging that you are struggling is the first step towards seeking help and support – be that of loved ones, or a professional. Through fixing what is really causing you disruption and discomfort, you may begin to see a positive impact on other areas of your life.
2. Acknowledge your libido
Throughout your lifetime, your sex drive will fluctuate. It's completely natural to go through periods where you experience less sexual desire than others, for both men and women. It's ok to not be feeling it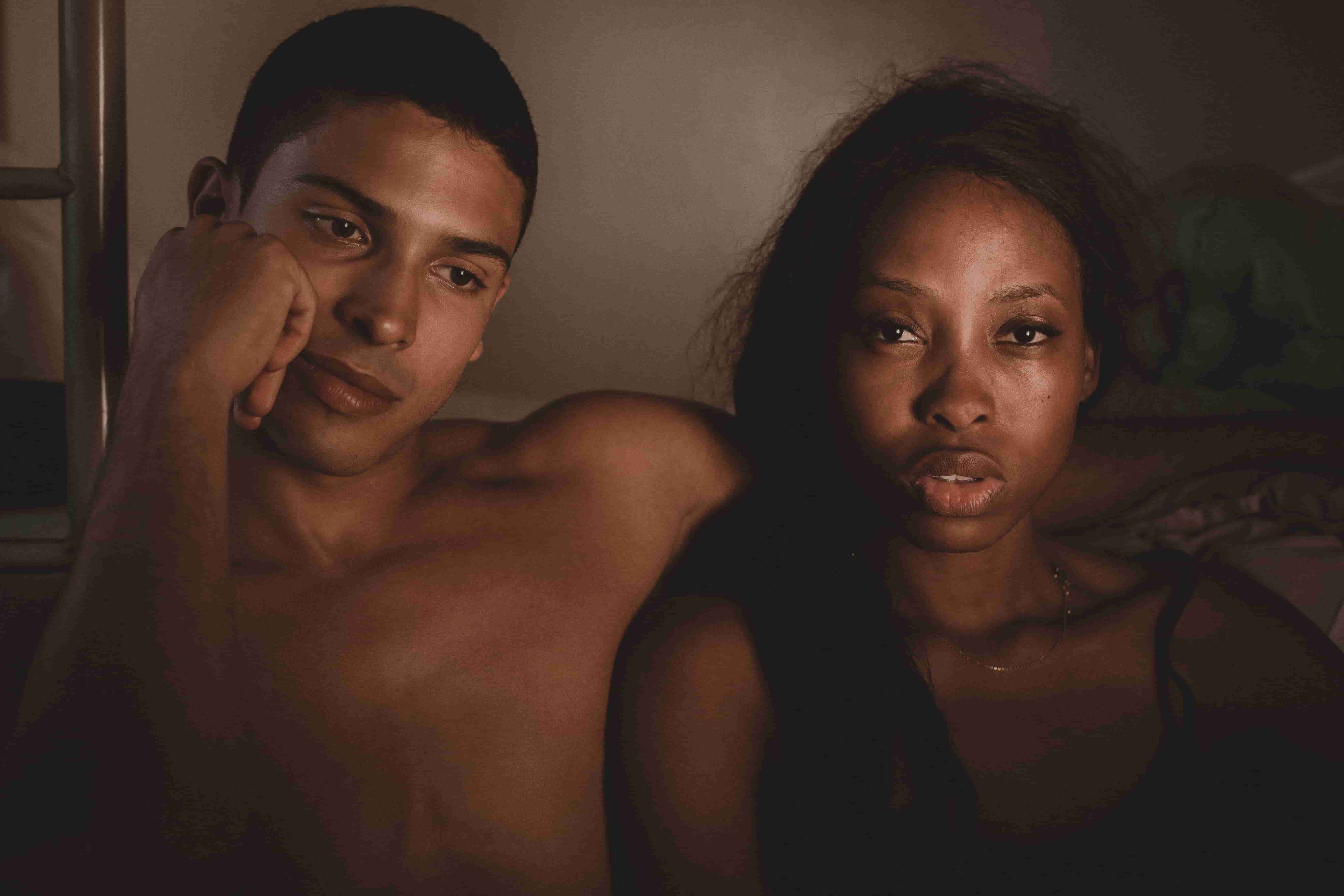 If you are experiencing other relationship issues, stress, depression or exhaustion, it's worth noting that all of these can all be contributing factors to a lower libido.
If you're worried, it can be worth speaking with your GP, checking out NHS inform's advice, or talking with a psychosexual therapist. Sex therapists are qualified counsellors who have extra training to help with sex-related difficulties or concerns, and can help you feel more intimate with your partner, as well as exploring new ways to help you feel more comfortable.
Working with a hypnotherapist can also help decrease any embarrassment or nerves that may be affecting your libido, encourage you to reframe your thoughts, regain confidence, and even manage menopause symptoms.
As counsellor Graeme explains, having different libidos doesn't have to negatively impact your relationship.
"In most relationships the sexual drive or libido is different in the partners. Of course, often when we start a relationship it feels like it will last forever; you can hardly keep your hands off each other; you are both very ready to have a sexual relationship; you seem to share the same level of desire and have a great time together. Of course this honeymoon period rarely lasts forever, and as the levels of hormones drop back to more normal levels we settle down into the day to day existence of being a couple. Each of us returns to our normal libido.
"All too often this can affect the relationship; the partner with the greater sex drive can feel rejected, or that the couple has fallen out of love. All of these are a reflection of them trying to make sense of the different drives.
"Talking to your partner about your relationship and the sexual side is very important. If the couple don't discuss how they feel then misunderstandings inevitably appear as you assign thoughts and feelings to your partner. It can be difficult to talk about, but in the long run being honest about how you feel is going to allow you to be clear about what can and cannot change.
"It's important to recognise that there is an element of reality that you can't change. [Their libido] is another part of them that needs to be integrated into the relationship and will require negotiation and compromise.
"Mismatched libido is a relatively common problem in relationship counselling and couples can get past it and have fantastic long-term loving relationships by being honest, talking about it, and finding creative solutions that celebrate both partners' needs and the whole relationship they have.
3. Make small changes to your environment
Your bedroom doesn't just affect how you sleep – it can also have a surprising impact on your sex life. Creating a more relaxing, calming environment can help you to relax, gain higher quality rest, improve your sleep, and feel less distracted. As one nutritionist explains,
"Lack of sleep massively affects our hormones and daily lives. We are less able to deal with mental or physical stress, our metabolism can slow down, sex hormones are disrupted, and we can get cranky or distracted easily.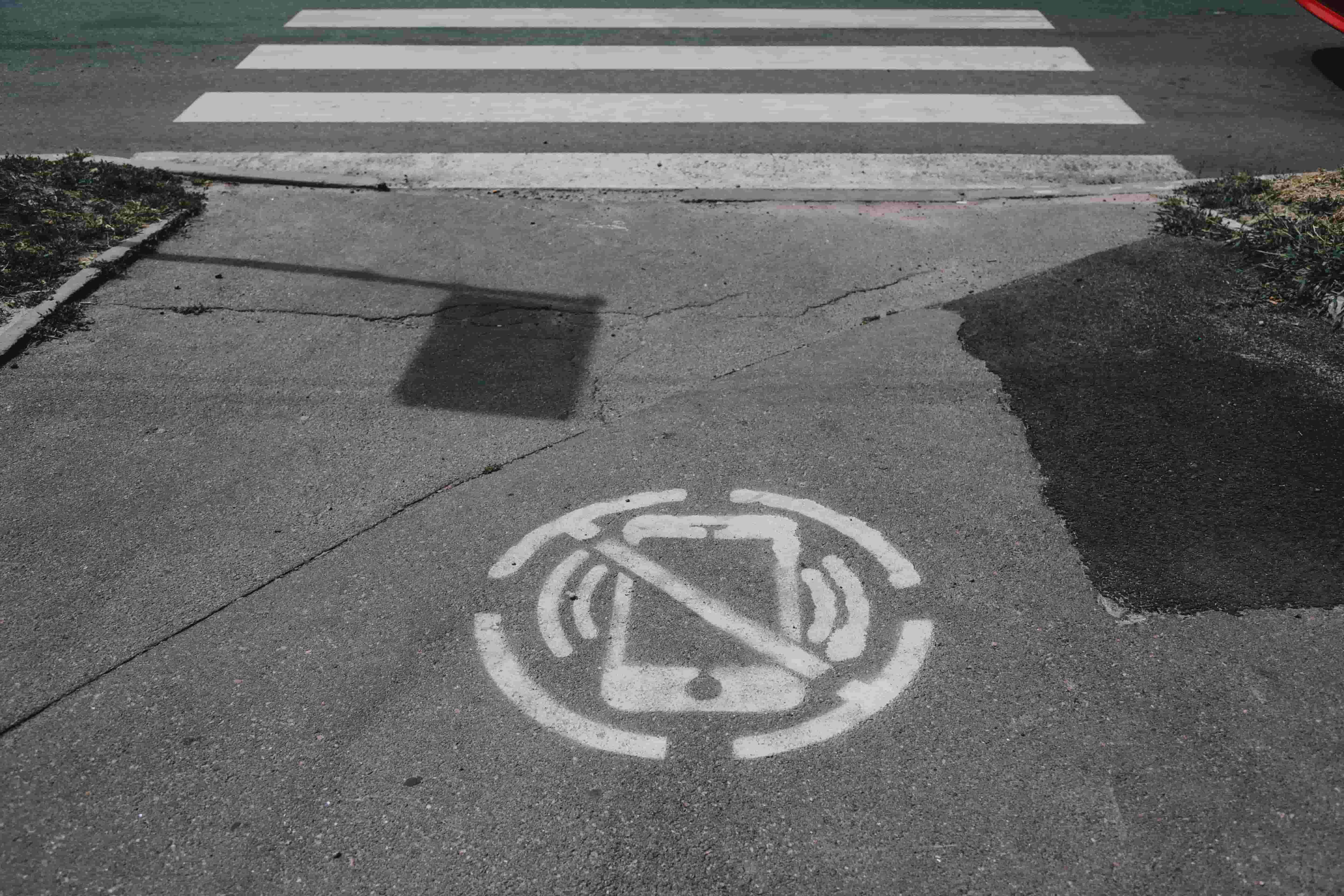 Removing your phone from the bedroom can help avoid one of the biggest passion killers – phubbing. If you ever find yourself scrolling, clicking on notifications, or automatically opening up Insta when you could be spending some quality time with the one you love, this could be a sign that social media is affecting your relationship and you may need to get control of your scroll. Find out more about the benefits of taking a break from your phone, and how sleep get help increase your sex drive.
4. Remember: confidence is sexy
Paris Hilton is quoted as having said "No matter what a woman looks like, if she's confident, she's sexy." Is that really true? Can our confidence influence how sexy we feel?
Confidence and self-belief comes from our positive thinking, relationships, and friendships. It can affect your mood, behaviour, and even how you carry yourself. When we have low self-confidence, our negative self opinions can affect other aspects of our lives, from relationships to our careers.
If we can't believe in ourselves, why should anyone else? Yet changing our own negative self-view can feel impossible. NLP Coach Vicki explains how working with a life coach can help boost your confidence and self-belief,
"Once you start to notice your self-talk and your self-language you will soon come to realise that you are self-sabotaging. Becoming aware of your self-sabotaging thoughts and language will allow you to realise the damage you are creating, you can then replace with self-praising thoughts and language."
Counsellor Wendy explains how you can begin stepping outside of your comfort zone and improve your confidence.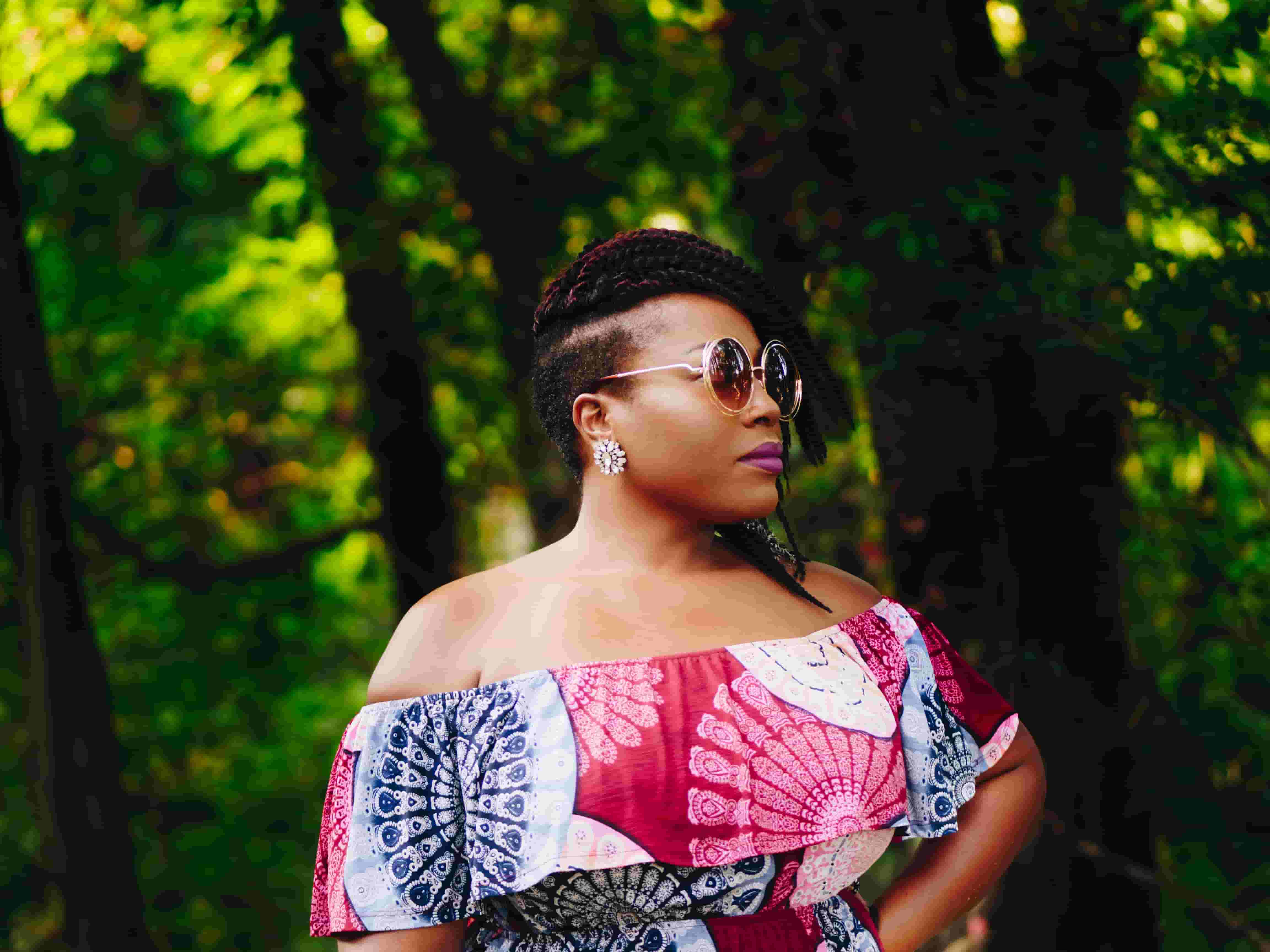 5. Rediscover foreplay and rekindle intimacy
If you're in a long-term realtionship, improving your sex life often starts with working on your relationship. Lulls in desire and the frequency of sexual acts can become more common when you are with someone for a longer period of time.
Focusing on improving the quality of your relationship and increasing your sense of intimacy can help you to feel closer to one another, whilst resparking feelings of desire. Planning date nights together, practising open communication, setting aside quality time together, or doing activities outside of the bedroom can all help.
Bringing the focus back to foreplay, over the main act itself can help to increase both your desire and libido. Spending time together touching, kissing, or just being close with each other can all act as ways in which you can feel closer, helping you each to focus on the here and now.
6. Ditch nasty habits
We've all had that one (or more) bad habit that we know we should kick, but we just... haven't gotten around to it yet. But what if your habit is having a bigger impact than you may realise?
According to one study, smoking is one of our biggest turn-offs in the bedroom, with over half (59%) of Brits agreeing. More than a quarter of us have considered ending a relationship due to our partner's smoking habits.
Quitting bad habits like smoking or excessive drinking can increase your energy levels, improve your immune system, and increase your life expectancy. Hypnotherapy, behavioural therapy, group therapy, and telephone counselling for smoking are all options that can offer a supportive, expert environment to help you change your habits for the better.
Looking after yourself through addressing addictions and practising self-care can help boost your sense of wellbeing and encourage you to start reprioritising the things that matter most in your life.
7. Come together outside of the bedroom
Increasing your passion in the bedroom may be the end result, but it doesn't have to be the sole focus. By addressing your overall intimacy, you can feel more relaxed, closer to the ones you love, and more able to open up and share.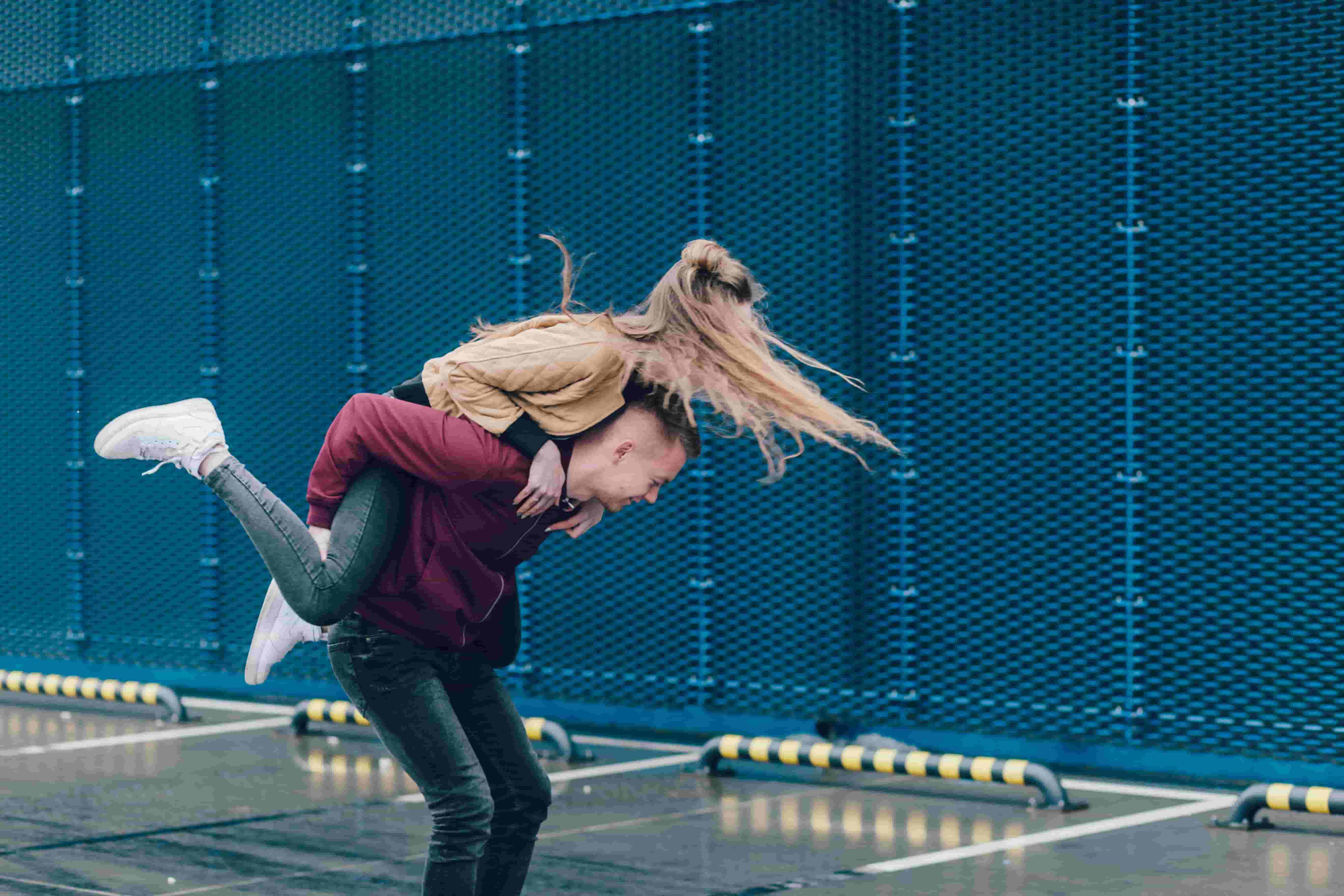 Emotional intimacy and closeness is key to having a more fulfilling partnership. It can help you to better meet your partner's needs, as well as communicate your own.
Holding hands, hugging, or touching more can all help release more oxytocin, allowing you to feel calmer, less stressed, and closer. Research has shown hugs can have a huge range of benefits, from protecting us against illnesses to boosting our overall health, happiness and sense of wellbeing.
Creating quality time in your busy schedules to be together can be a great first step towards putting your partnership first, and reaffirming with each other how important you are. While life's stresses and strains may continue to get in the way, nurturing our relationships with the ones we love is vital in showing them how much we care for and appreciate them
---
If you are worried you are experiencing sexual problems, try these simple tips on how to handle five of the most common sexual problems.
If you are concerned your mental health may be affecting your overall sense of health and wellbeing, it's important to reach out and seek help. Contact your GP to find out what help is available in your local area or call Samaritans on 116 123 to speak to someone 24/7.
To find more sex and relationship help and support, visit Counselling Directory. Or discover how hypnotherapy and life coaching can help improve your confidence and self-esteem.