RELATIONSHIPS
How the latest dating trend teaches you to see people through a new lens
---
Discover 'James Webbing', and explore how seeing someone from a fresh perspective can do wonders for your relationships
Any fans of Jane Austen's Pride and Prejudice will know the power of seeing someone in a new light. When protagonist Lizzie Bennet sees Mr Darcy's softer, fiercely loyal side (and, let's be honest, his massive house), everything changes, and 'happily ever after' ensues. And, the latest dating trend for 2023 is barking up a similar tree.
'James Webbing' – getting the name from the James Webb space telescope – refers to seeing someone through a new lens, and that fresh perspective spuring our romantic interest. And it makes total sense that this could be the case. We humans are multi-faceted beings. Our personalities are a complex web of patterns, brought together by all the things we've been through so far, the moods we flow through, our values, and the fundamental things that make us the individuals we are. The trouble is, modern-day dating isn't exactly set up to account for all of that.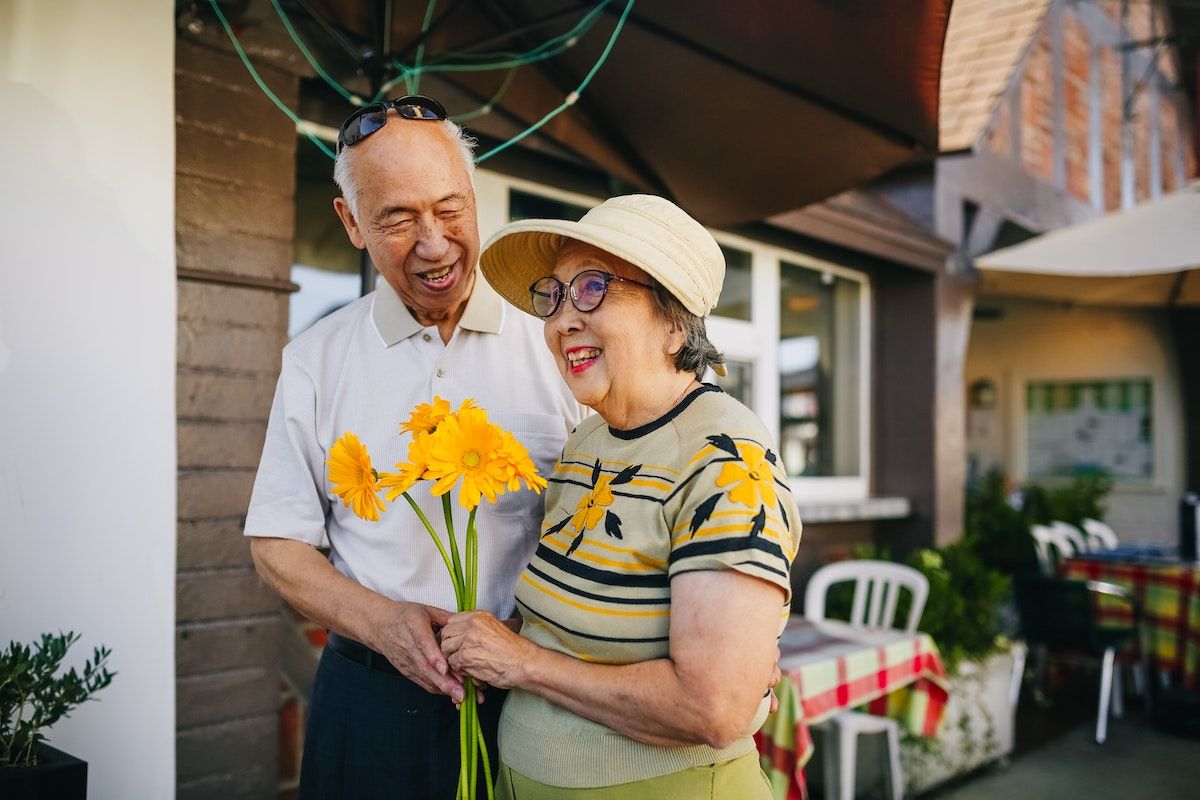 According to Statista, in 2022, there were more than 366 million online dating service users worldwide. And that number is estimated to grow to 440 million by 2027. These apps have revolutionised the dating pool. A 2019 study, published in the Proceedings of the National Academy of Sciences, found that heterosexual couples are now more likely to meet a romantic partner online than through personal contacts and connections. That people are able to find love this way is, undeniably, a great thing. But the culture of dating apps asks us to make snap decisions about someone, with very little information supporting them.
Think about it, you see a photo of someone on a dating app. They're in their running gear, grinning ear-to-ear, holding a medal up to the camera. They look nice, but running isn't your thing, and your mind instantly goes to 6am wake-ups to get a quick jog in before work. You swipe left. What could have been a perfect love-match was brushed aside without pause.
And this behaviour isn't exactly our fault, it's tied up in doing what the apps want us to do. But 'James Webbing' asks us to think differently, to expand our experiences to accommodate our full selves, and to be curious about who other people are, and who they could evolve to be in the future. And that goes for long-term couples, as well.
When Ollie Allen's father died, he decided to do something extraordinary: Ollie built his father's coffin from scratch. The result was an exemplary work of art, but, reflecting on the experience, Jessica Flinn-Allen, Ollie's wife, also notes how the experience affected their relationship.
10 questions to get a fresh perspective on someone

1. What quality do you most value in yourself?

2. What achievement are you most proud of?

3. What drives you in life?

4. If you could go anywhere in the world, where would you go?

5. What's your favourite memory from childhood?

6. Are you where you want to be in life?

7. Is there anything you wish you could change about your life so far?

8. What makes you feel excited?

9. What is something you have always wanted to try?

10. What do you think the meaning of your life is?
"Ollie is no stranger to working with his hands. However, this project was unique as it was a way for Ollie to pay tribute to his father and process his grief," she says. "Ollie poured his heart and soul into the project, creating a beautiful and one-of-a-kind coffin that truly captured his father's spirit and personality.
"Seeing the love and dedication he poured into crafting this handmade coffin for his father was incredibly moving. I have always known that Ollie is a creative and caring person, but seeing him channel those qualities into something so personal and meaningful was a powerful reminder of what a wonderful person he is. This experience made me appreciate Ollie even more, and deepened my love for him."
More familiar with making wedding rings with his wife, for her Sheffield-based jewellery company Jessica Finn, this was the first coffin Ollie had ever made. He dedicated more than 60 hours to the craft, creating the coffin out of solid oak, with rattan details to reference his father's furniture shop, and handles made from foraged beech timber from their local woodland.
"I would say that this experience has strengthened our relationship,"
Jessica continues. "It was a difficult time for Ollie and for our family, but watching him work on this project, and being able to offer my support, was a way for us to come together.
"This experience has also given us a shared sense of purpose, and a deeper appreciation for the value of creativity and self-expression in times of grief. Overall, I would say that this experience has brought us closer together and deepened our bond as a couple."
Beyond grief, there are many other points in life when we might see people through a new lens, such as in parenthood, as they discover a new vocation, through illness and caring responsibilities, on journeys of self-discovery, or simply with the passage of time.
Being such complex people is what makes getting to know others such a joy. You never know how they might surprise you, even when you thought you knew all there was to know about someone. So, be it in a new or old relationship, it might be time to hold some space for a fresh perspective on your partner. Seek it out by chasing new experiences together, discover it in late-night conversations, or just wait and see what they can show you – it might be the fuel that drives an even deeper connection.
---