CORONAVIRUS
Going Online: How Entrepreneurs are Adapting
---
The coronavirus outbreak is affecting work for many of us, here we speak to business owners about how they're coping and adapting
No matter what your working situation is, chances are your way of working has been affected by the coronavirus. Some people are unable to work at all, some have made the switch to working from home and others are finding new ways to adapt.
I heard someone recently described the situation not as 'we're all in the same boat', but instead 'we're all in different boats on the same sea' and I couldn't agree more. We're all dealing with the same barriers, the same restrictions and the same overarching problem, but these are all affecting us in different ways. We all have different personal and professional worries.
I was keen to hear more from business owners specifically to find out how they're coping. After being inundated with responses I was amazed to hear some of the innovative ways they're adapting and coping.
---
Sophie, Nadine and Lowri from Little Tummy
Explaining that the team normally work from a co-working space called Huckletree in London, Sophie, Nadine and Lowri have had to make their newly launched baby food brand work remotely. While they were used to some remote working, they tell me the constant working from home situation has been challenging.
"We now catch up in weekly video calls with the entire team, we believe it's important to keep this human contact of seeing each other's faces.
"Setting up agendas before every meeting and keeping track of action points has helped to stay focused and organised.
"Working from home can sometimes feel lonely, so we make sure that we stay in touch with every member of the team, asking frequently how they're feeling and what we can do to support them. Sending each other messages with funny quotes or inspirational videos helps to improve the mood on a dull day."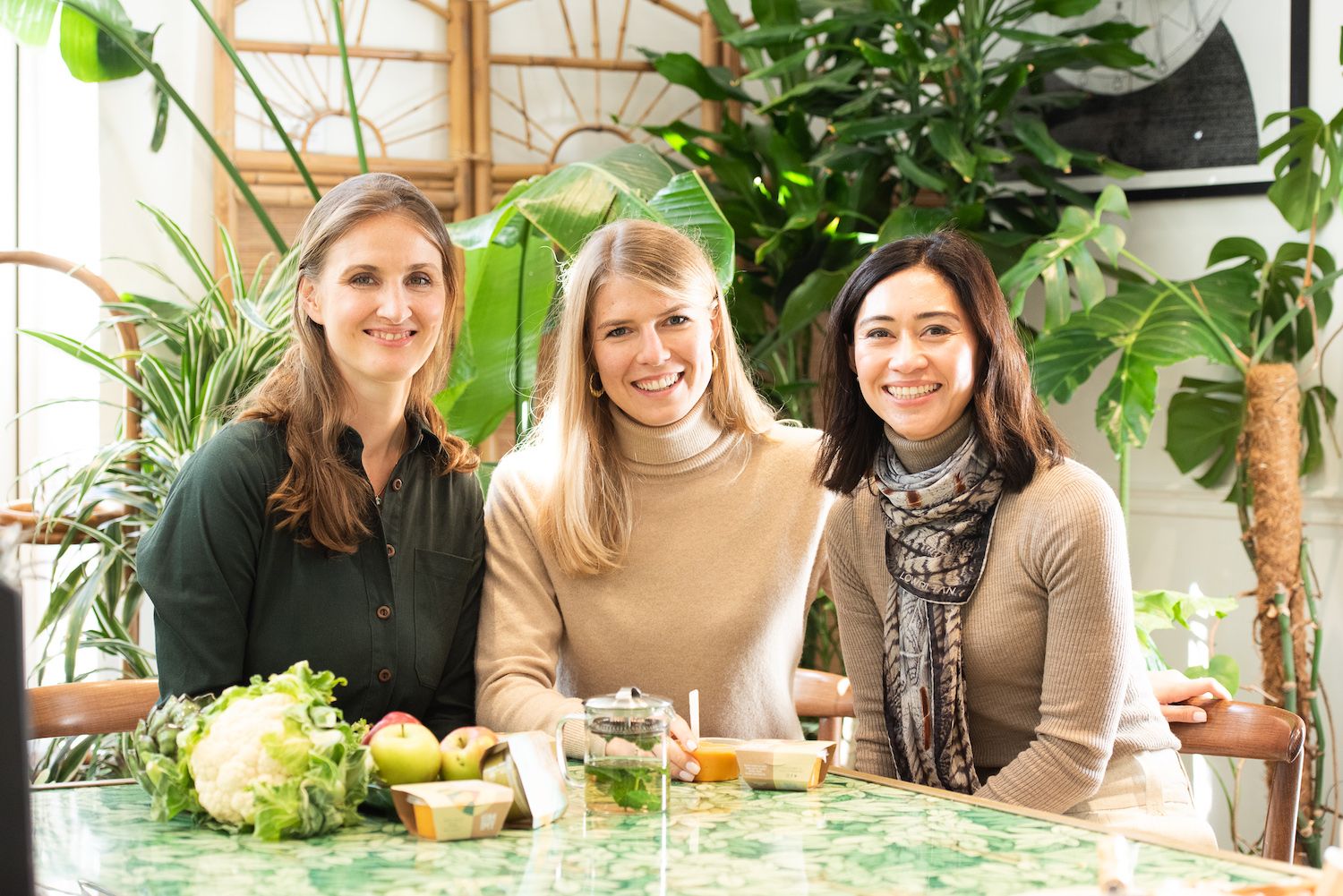 Having each other's backs and aligning on the company's vision has helped them during the crisis and they advise others to get support from fellow entrepreneurs.
"Not only will it alleviate the mental strain of this current situation, but seeking advice has a practical upside as well. Share lessons you have learned and exchange information around support available from the government and business associations to keep your business afloat.
"And most of all don't forget to look out for some positive things during these difficult times. We truly enjoy being in such close communication with parents and understanding how we can support each other to work from home while at the same time taking care of our children."
Very much an in-person activity, photography is an industry that's been severely affected by the pandemic. Elle Narbrook says all her work has been cancelled or postponed indefinitely and that she's lost her entire income. This isn't stopping her from getting creative though.
"I've had the idea for an online course brewing for a while now and the current situation has forced me to expedite it and really get it moving."
She explains that she is, however, struggling with the idea of selling the course as her target audience is some of the hardest hit with the least government support, but is working hard to ensure it can be as accessible as possible. She tells me how she's keeping her balance throughout the uncertainty.
"I'm creating lots of time to chat to family and friends online and taking full advantage of my one allotted government walk a day."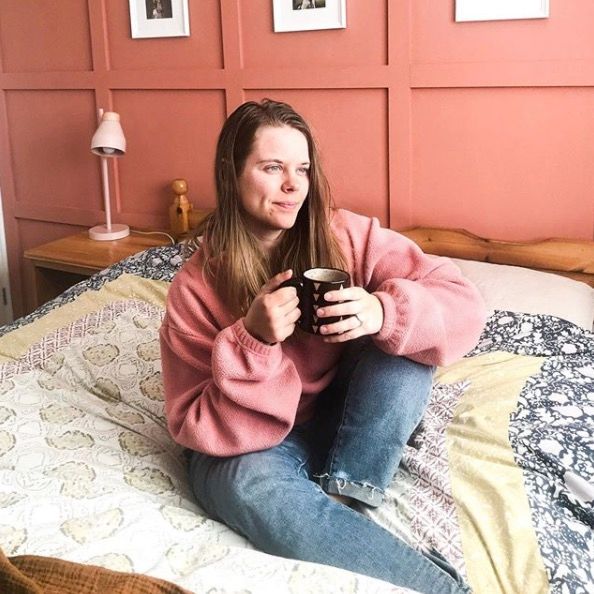 Natalie Costa, coach, author and speaker at Power Thoughts
Working with children, parents and schools, Natalie explains that 50% of her work comes from school visits and speaking engagements which are now of course, on hold.
"I was due to deliver a talk for parents at HSBC in May but I'm now delivering an online version instead. I'm also going to start hosting five-day online Power Thoughts Power Camps, so teaching Power Thoughts workshops to children virtually instead of in a classroom."
Natalie has also started offering free morning sessions called 'Breakfast boost with Power Thoughts', a free live online coaching session sharing positive tools with children and parents through her social media channels.
"Taking place on Mondays, Wednesdays and Fridays at 08:30am, in these sessions I share affirmations and activities to get children to start their day with a positive attitude!"
Being forced to take her children's parties online has had its silver linings according to Sedona.
"I've found by taking the parties online my network has expanded massively. I was used to working with parents in London, but now I'm booking parties for people all across the UK and even as far as New Zealand – it's really exciting that this concept allows me to work with clients across the world."
She explains that doing birthday parties without leaving her house is surreal, however she's now able to do up to four parties a day, which is a lot more than she could do previously.
Being able to make children feel special on their birthdays despite not being able to leave their house and be with their friends has been 'amazing' Sedona says.
"I've also loved being able to bring children together with all their friends and family, including grandparents and people who live overseas. I've had parents thanking me for bringing joy to kids in such crazy times.
"I've also found for me personally, it's brought me a lot of happiness. Getting dressed up in silly costumes and singing and dancing around my kitchen is actually a really fun way to spend lockdown."
---
How to adapt
If you own a business and you're struggling to know what to do, you're not alone. While we understand all circumstances are different, it's empowering to hear the way fellow business owners are making changes.
"Instead of immediately deciding to close shop, you've got to imagine all of the different possibilities in terms of the direction you can take your business in."
This is the advice of Shaa Wasmund, MBE, entrepreneur and one of the UK's leading experts in pivoting businesses online.
Shaa shares with us four things you can do right now to help ensure your business survives:  
1. Believe that it will
Before you write this off as wishful thinking, it's actually scientifically proven that the more we believe something will happen, the more likely it is to be true. And this works both ways; believe that you are going to go under and the monkey brain in your head jumps into action and, before you know it, you're on a downward spiral. Believe you can and your brain will start finding all the ways it can to prove this to be true.
Note: You can't just believe that you will win the lottery and it will happen, sorry.
2. Get your business online
I have helped over 10,000 small businesses and entrepreneurs get their businesses online. I've seen it all from management consultants to ice cream vans; I promise you, no matter what you do, you can create an online business; one that will stand the test of time, not just for this season.
3. Ask for help
Asking for help is a sign of strength, not weakness. If you don't know how to do something, ask for help. Everytime you ask for help, you also give the other person permission to ask themselves, not to mention the happiness it brings us to help other people.
4. Don't reduce your prices, increase your value
Change formats, structures, get online… use this as a time to try things out and it will stand you in good stead the other side!
---
If you're looking for support and guidance in your business right now, Life Coach Directory lists thousands of coaches who offer online sessions.