NEWS
Health Advocates Urge Facebook to Shut Down 'Messenger Kids' App
---
Around 100 children's health experts from across the US have asked Mark Zuckerberg to shut down recently launched 'Messenger Kids' app designed for children aged six to 12.
Launched in the US in December 2017, Facebook's latest app, Messenger Kids, aims to 'make it easier for kids to safely video change and message with family and friends when they can't be together in person.' Created based on feedback from 'thousands of parents' and 'parenting experts', the standalone app is downloaded onto kids' tablets or smartphones and can be controlled from parent's Facebook accounts.
Around 100 children's health and mental health experts including nonprofit organisations, pediatritians, and early childhood development specialists sent an open letter to Facebook founder Mark Zuckerberg, urging him to discontinue Facebook's first social media app designed for children aged six to 12. Led by the Campaign for a Commercial-Free Childhood (CCFC), the letter acknowledged that Messenger Kids would 'likely be the first social media platform widely used by elementary school children', highlighting the 'growing body of research demonstrates that excessive use of digital devices and social media is harmful to children and teens, making it very likely this new app will undermine children's healthy development'.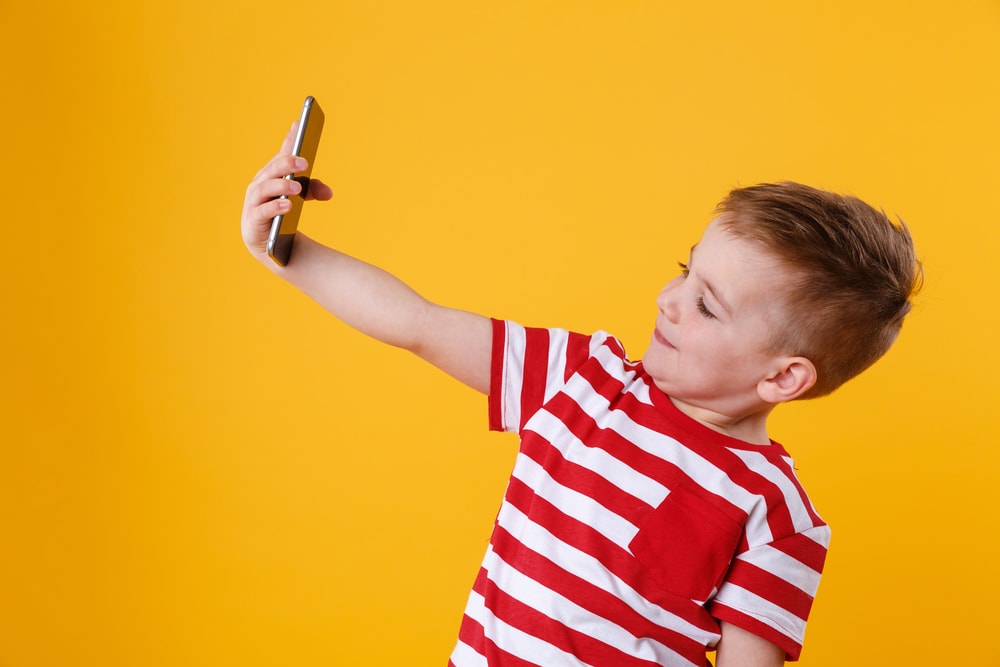 According to the CCFC, 78 percent of adolescents report checking their phones at least hourly, with 50 percent saying the feel addicted to their phones. Concerns over the introduction of a social media app specifically targeting younger users focus widely on the increased emphasis on digital over face-to-face interactions, and the unlikelihood of 11 and 12 year olds already breaking Terms of Service to use Facebook to switch to an app created for children as young as six.
The open letter goes on to say 'Messenger Kids is not responding to a need - it is creating one. It appeals primarily to children who otherwise would not have their own social media accounts. It is disingenuous to use Facebook's failure to keep underage users off of their platforms as a rationale for targeting younger children with a new product'
Unlike with their other apps and websites, Facebook does not harvest data from Messenger Kids, nor does the app show paid-for advertising. In an aim to reduce problems around cyberbullying, children can block friends through the app which will then only allow those friends to be re-introduced with parental permission. However, these safeguards do little to combat many experts and parents main concern - the normalisation of social media use by young children.
We asked Beverley Hills, Psychotherapist and Lead Partner at The Practice East Molesey, Surrey for her thoughts on Messenger Kids and young people's relationship with social media.
'I have many teenage clients who suffer from anxiety and panic attacks, attachment and abandonment issues due to social media pressures and increasingly this client base is getting younger and younger.
Facebook Kids appears to be targeting very young children and we have to look at the impact that may have not only on their immediate world but also the dependent future we are creating.
The danger with all of these apps is they are creating desire, a need which can easily become addictive, and the concern is another app like Facebook Kids will lead to an already distressing amount of peer pressure and addiction.
Looking at the app and reading the marketing assurances, I don't see any safeguarding against content other than direct reporting, which as a counsellor I've learned that most clients are unable, for whatever reason, to bring themselves to 'tell,' which is what abusers rely on. It is an impossible task to police content and what we're not seeing is any kind of safeguarding
What I do see in the Facebook Kids app are naïve parental controls open to manipulation and a lack of duty of care for our young children's mental health.
Overuse of social media leads to a risk of a delay to emotional and social development in children and young adults and arrested development in adults. Social media users don't fully engage with one another and many of my young clients suffer from attachment and abandonment issues due to social media use. They flit from conversation to conversation without ever appreciating the impact or taking any responsibility that their words might have on someone in the real world. Indeed, that someone may well crave to be a part of the group so much that they might never reveal their true feelings to themselves or others, we humans have a pack mentality after all; belonging is everything and repressed emotions are damaging to children and adults alike.
Peer pressure is enormous on social media groups, and unless a user responds immediately to a GIF or a comment young people risk being further isolated from the group as chat moves on so very quickly which could lead to increased incidences of mental health problems.
The bigger question is do we really need another app that keeps our children from experiencing the real world or are Facebook simply creating one?'
---
Discover more about The Pros and Cons of Technology on Mental Health and Emotional Wellbeing on Counselling Directory.