GOOD NEWS
Gym launches new classes designed to boost mental health
---
The gym now offers new classes that have been designed to support mental health and wellbeing
Regular exercise, in many different forms, is a vital part of maintaining a healthy body. But it also has an important role in maintaining good mental health. Time and time again, research has shown the many ways that regular exercise impacts our minds – helping us to manage our moods, dispel anxiety, tackle stress, and feel energised. And, with that in mind, it makes sense that health and fitness spaces would start to consider this important link.
Gymbox, a gym chain in London, is one such example – as, after 20 years of focusing on physical training, the gym is becoming the first London chain to introduce classes dedicated to mental fitness, too.
With five new classes falling under its new MIND category, members will be able to work on their mental wellbeing alongside their regular fitness. The classes include 'Cocoon', an aerial relaxation class; 'The Portal' which is a mediation class; 'Weight Lifted' which uses trauma release exercises such as shaking therapy alongside movement; 'Catch Some ZZZs' which provides techniques for sleep, developed from 'The Military Method' breathwork and progressive muscle relaxation; and 'Regulate', a class to help navigate long-term symptoms of anxiety and panic.
"In a time when looking after our mental health is becoming more appreciated and understood, it's an incredible feeling to know we are able to offer a space for people to switch off and take time for themselves," says Jess Parkinson, creator of the Gymbox Mind category. "We live in a society that's very achievement-driven and that seems to worship 'busyness'. Taking time out to address our stress, anxiety and overall wellbeing will give us more time in our days, more space in our minds and a healthier relationship with ourselves. I am so excited to be the first gym environment to offer classes such as these and can't wait to develop it even further."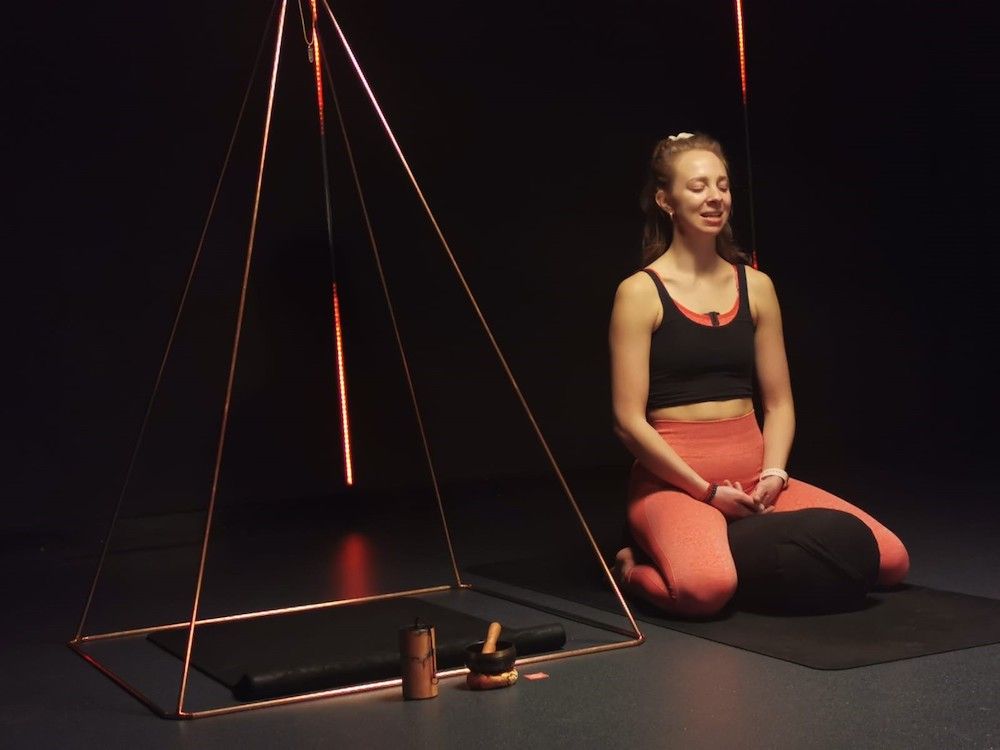 How does exercise support my mental health?
When we exercise, our brain releases feel-good chemicals in the brain, which can go on to support many different parts of our wellbeing, including stress, sleep, and self-esteem. It can also provide a great break in our days, particularly through hard times when we need an escape.
But there are also other angles at play. Exercise can be a social activity, and working out with others can be a fulfilling experience that can leave us with a sense of comradery. It can offer us points to reflect on achievements, as fitness levels increase over time. And, it provides a great outlet for frustration, leaving us feeling refreshed and focused.
So, when you combine exercise with other wellness-focused activities, designed to equip you with techniques to make a real difference, you should be able to reap the all round benefits.
Finding movement that works for you
When it comes to exercise, one size does not fit all. There are so many routes you can go down, from hiking to weight lifting, dance to swimming, yoga to tennis. It doesn't really matter how you do it, the most important thing is that you are able to do it consistently, and that you enjoy doing it.
Once you've found whatever it is that works for you, building a routine around it, and incorporating other wellbeing activities like those offered by Gymbox, is the formula for creating habits that will help support your health and happiness. So, this is your sign to find what works for you.