NEWS
Government Accused of Betraying Vulnerable People
---
Today Care England has accused the government of betraying thousands of vulnerable autistic people and those with learning disabilities
According to the latest figures, more than 2,000 autistic adults and those with learning disabilities who require specialist accommodation are in hospital or inappropriate assessment centres across the country. Many stay in such facilities for months due to flawed policy on care homes and inflexible bureaucracy.
Regulators have imposed a limit – which some are calling arbitrary – on care homes, stopping them from offering more than six places for adults with learning difficulties on one site. Registered charity Care England is now demanding action to solve this crisis.
Care England is the leading representative body for independent care services in England. Chief Executive of Care England, Professor Martin Green OBE, commented:
"How can it be right that 2,000 of the most vulnerable people in our society are being left in totally unsuitable institutions, simply because of petty, inflexible red tape.
 
"Care homes are ready and willing to provide specialised and suitable accommodation but are prevented from doing so by this 'six only' rule. It's nothing short of betrayal.
 
"Thousands of adults with autism or learning disabilities are in unsuitable hospitals or assessment centres – often many miles from their families – when they could be in specialist units close to their homes and loved ones."
A concerningly high number of people with learning disabilities are inappropriately admitted to Assessment and Treatment Units (ATUs). Intended to be used when someone is sectioned under the Mental Health Act, these are designed to be used as short-term facilities until individuals are able to return home, or appropriate placements are found for them.
VoiceAbility suggests around 3,000 people with a learning disability or who are on the autistic spectrum are currently living in inpatient facilities including ATUs and hospitals. For many, this can be frustrating, as the process can feel slow or uncertain.
Care England is calling for the CQC to scrap the six-bed limit for facilities, and focus on the support that can be offered for each individual. Professor Martin Green said: "The current interpretation to only look at bed numbers is short-sighted. This will lead to a much more suitable solution for those in our society who need help and offer them a choice."
Many argue that specialised learning disability homes can offer a chance to live in a safe, social community environment that can provide tailored help to best suit individual needs – something that ATUs are unable and unsuitable to provide.
This isn't the first time individuals and organisations have sought to bring the inappropriate use of ATU's into the spotlight. A petition gathered over 45,000 signatures, calling for the government to stop the detention of autistic people and those with learning disabilities in ATU's. The government responded in 2018, saying that "We agree that people with autism and learning disabilities should not be inappropriately detained in mental health hospitals."
The release of this statement followed the publication of a report into the detention of young people with learning disabilities and/or autism in November 2019. Highlighting the harm caused by such detention, as well as the ways in which families of young people who had been detailed felt like their voices were not being heard, the report went on to highlight the breakdown in communication between families and healthcare centres. According to the report:
"We are failing to protect some of the most vulnerable young people – those with learning disabilities and/or autism. We are inflicting terrible suffering on those detailed in mental health hospitals and causing anguish to their distraught families."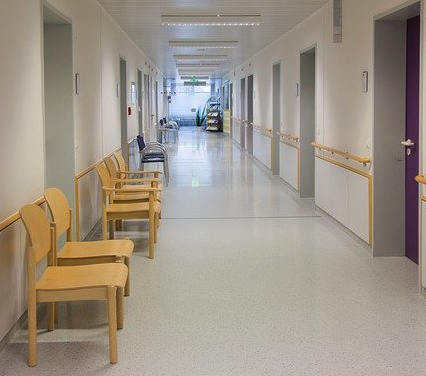 Describing the upsetting situation that many families find themselves in, the report outlines how many parents struggle to receive early diagnosis or support throughout childhood and adolescent. When a vulnerable young person reaches 18, a small family struggle or upset to routine can lead to families reaching out for help, and professionals making decisions without their involvement.
"...parents are not asked for their views. Then the child is taken away from their home and the familiarity and routine which is so essential to them. They're taken miles away and placed with strangers. The parents are desperately concerned. Their concerns are treated as hostile and they are treated as a problem. The young person gets worse and endures physical restraint and solitary confinement – which the institution calls 'seclusion'. And the child gets even worse so plans to return home are shelved. The days turn into weeks, then months and in some cases even years."
The look into the current situation faced by those with learning disabilities came after the release of the BBC One Panorama investigation, Undercover Hospital Abuse Scandle in May 2019. Reporter Olivia Davis revealed upsetting footage of autistic patients and those with learning disabilities being deliberately provoked by staff who would then physically restrain them. Revealing a culture of patients being taunted, mocked, and intimidated by abusive staff, this was not the first time the Panorama team exposed abuse by the system. Eight years prior, another specialist hospital, Winterbourne, was exposed to have a pattern of serious abuse and a systemic failure to protect patients.
In 2015, Transforming Care was launched by the Government and NHS England. Making the promise that they would ensure the right services were available in the local community so people would not be stuck in inappropriate in-patient hospitals, the system has since failed to live up to these promises. According to the National Autistic Society, the number of autistic people living in these units increased by almost 40% between 2015-17, with further concerning stories of seclusion, over-medication, and restraint continuing to come forward.
What can I do to help?
If someone you know with a learning disability or on the autistic spectrum has been detained in an ATU or hospital for a prolonged period of time, advocacy may be able to help. Advocates can help individuals to challenge professionals, raise awareness of their situation, and ensure that professionals remain focused on the individual's care, wishes, needs, and aims. Most people who have been sectioned under the Mental Health Act are entitled to an Independent Mental Health Advocate. For those who lack the capacity to make particular decisions, they may be entitled to an Independent Mental Capacity Advocate.
If you are currently undergoing a Care & Treatment Review, Bringing Us Together has created a series of survival guides to help families.
In December 2019, MPs said that they believe the biggest barrier to progress with the current system is a "lack of political focus and accountability". With so many issues in our turbulent political climate, it can be easy for things to get overlooked or to become lost in the overwhelming barrage of news we receive each day. It's time we hold the government accountable for both their promises, and for their responsibility to ensure all individuals receive safe, appropriate treatment and support where needed.