WELLBEING
Good to Me: Delivering Self-Care to Your Doorstep
---
Making self-care accessible, enjoyable and most of all, helpful
We hear a lot about self-care these days, we know it's something we should do and we know it helps our mental health... But, knowing about its benefits and actually practising it are two very different things.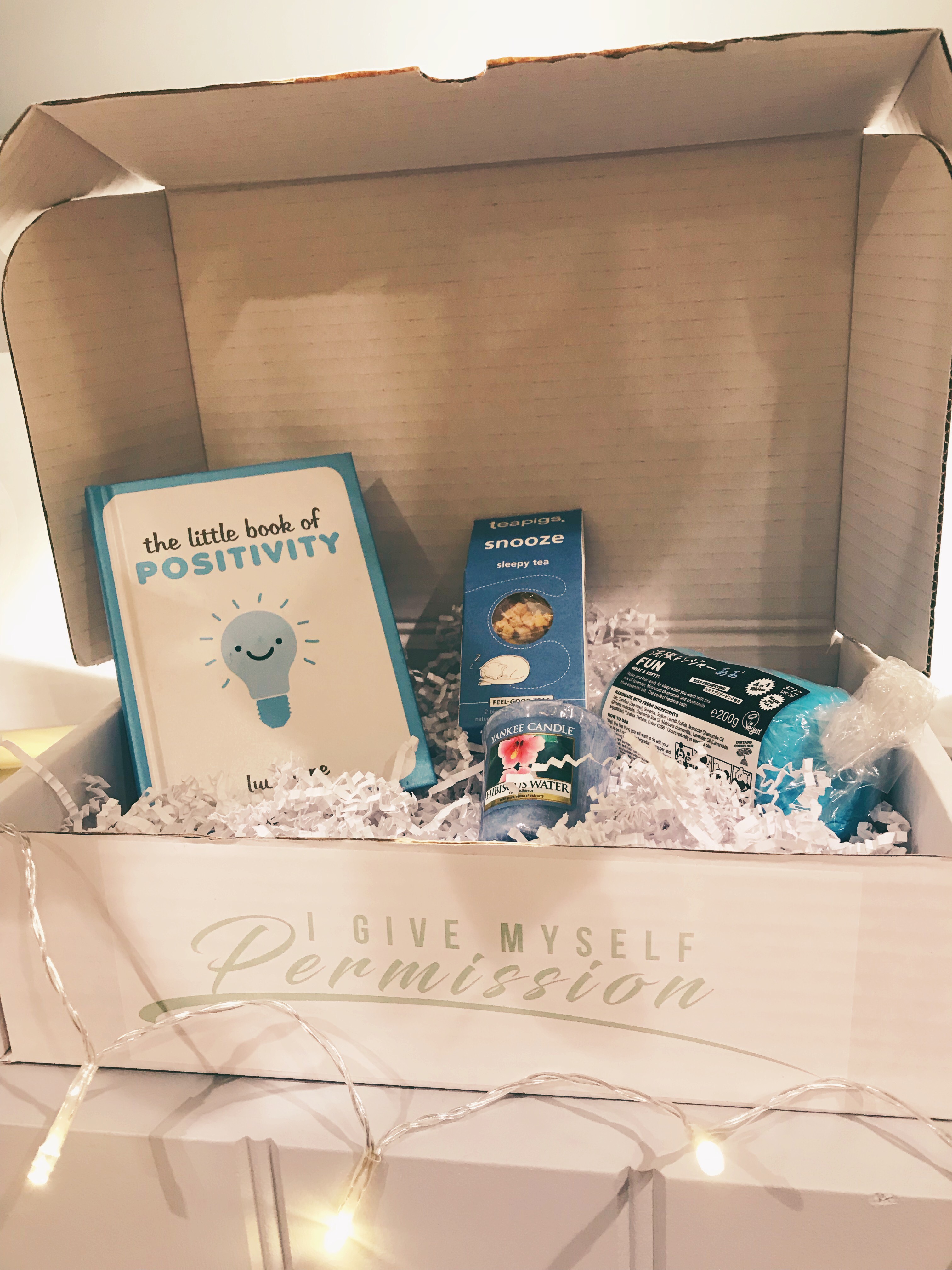 Making self-care tangible, real and easy to do is exactly what Good to Me aims to do. The monthly subscription self-care boxes are created to soothe all five senses, supporting anyone struggling with the lows of mental health. Last night we went along to the launch party, 'Come to Your Senses' to find out more.
Walking into London Grace nail salon in Angel, we were greeted with candy floss, cupcakes and smiling faces. The light and laughter-filled atmosphere could fool you into thinking the night was all about having a good time and practising self-care by lighting a candle from time to time.
We quickly discovered however that the room was full of insightful, brave and empowering people who truly understand the power of self-care for mental health, willing to share their stories and expertise to make a difference.
A self-care subscription box
Shanely Lewis, founder of Good to Me kicked off the evening with an introduction to the brand, explaining her motives behind the idea of a self-care subscription box. Working as an assistant psychologist she often advises her clients to practise self-care and talked about the importance of self-care for those in helping professions. She went on to share her family's journey with mental health, including supporting her father when he suffered a stroke.
Shanley then handed over to mindfulness coach Gosia Kaczmarczyk who took us through a series of mindfulness exercises and tips. Feeling calm, present and grounded we took a little break to mingle (and eat more cupcakes).
The highlight of the evening came next with some inspirational speakers taking centre stage. Co-host Mojo shared her personal story of mental health and why self-care is important all the time, not just when we're in crisis. She then introduced the first speaker, blogger Saabirah Lawrence.
Sharing mental health stories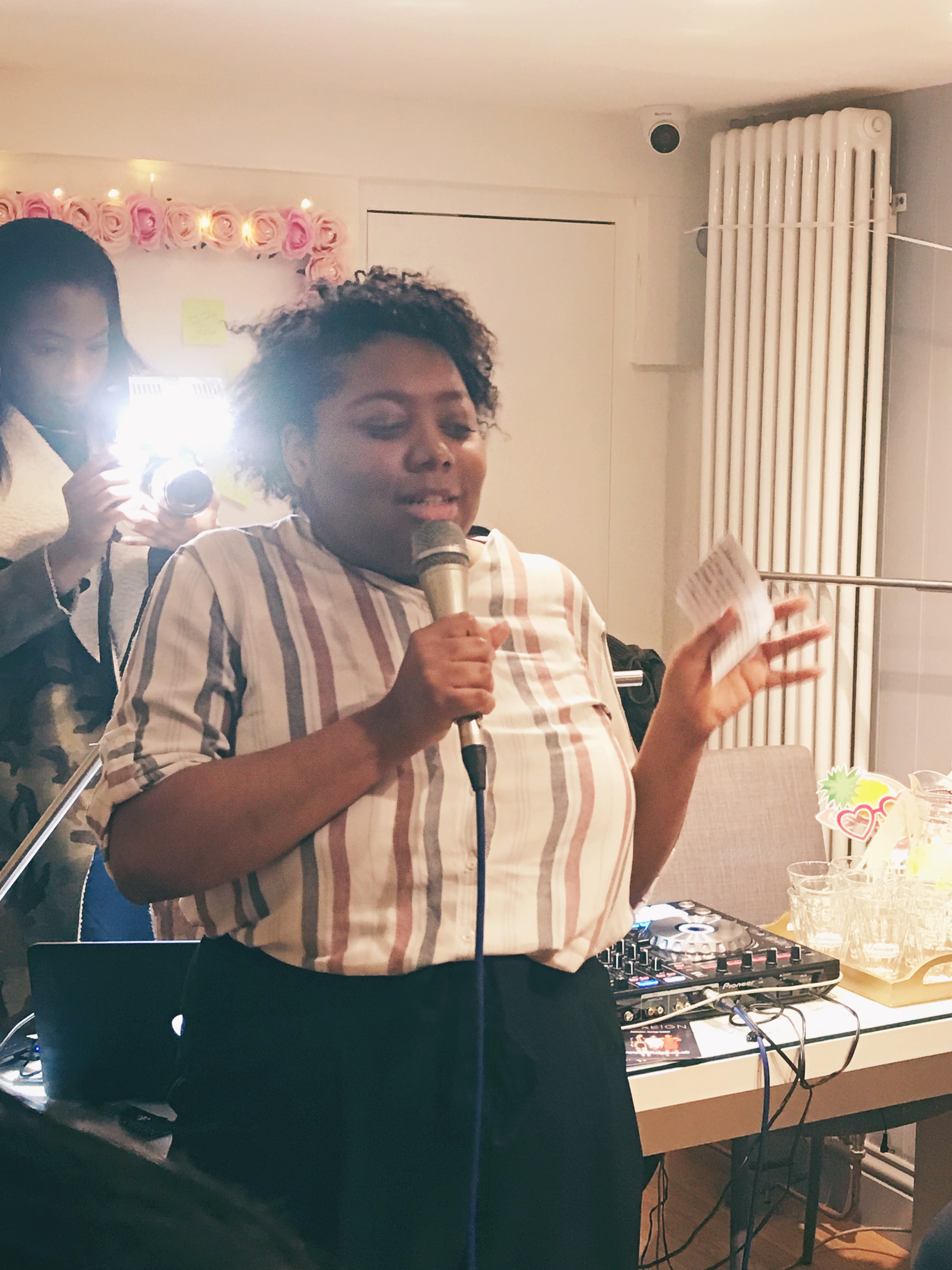 Saabirah talked about how reading an article about depression and anxiety helped her realise she could be suffering from these herself. She went on to share her journey, how blogging about her mental health helped her connect with others and what small self-care practices she incorporates into her day.
"I make sure I have breakfast, because I'm terrible sometimes, but it's the small things that we can sometimes forget that helps."
Later in the evening Saabirah discussed the importance of language, and that younger people know what to name what they're feeling.
Saabirah blogs about mental health, race, empowerment, lifestyle and natural hair at saabirahlawrence.blogspot.co.uk.
Next to speak was Georgia Dodsworth, founder of self-care platform 'World of Self-Care'. Georgia talked through her experiences with mental health, including having to leave school and coming away with one GCSE because of her depression and anxiety. She discussed her low points, including overdosing on antidepressants and self-harming.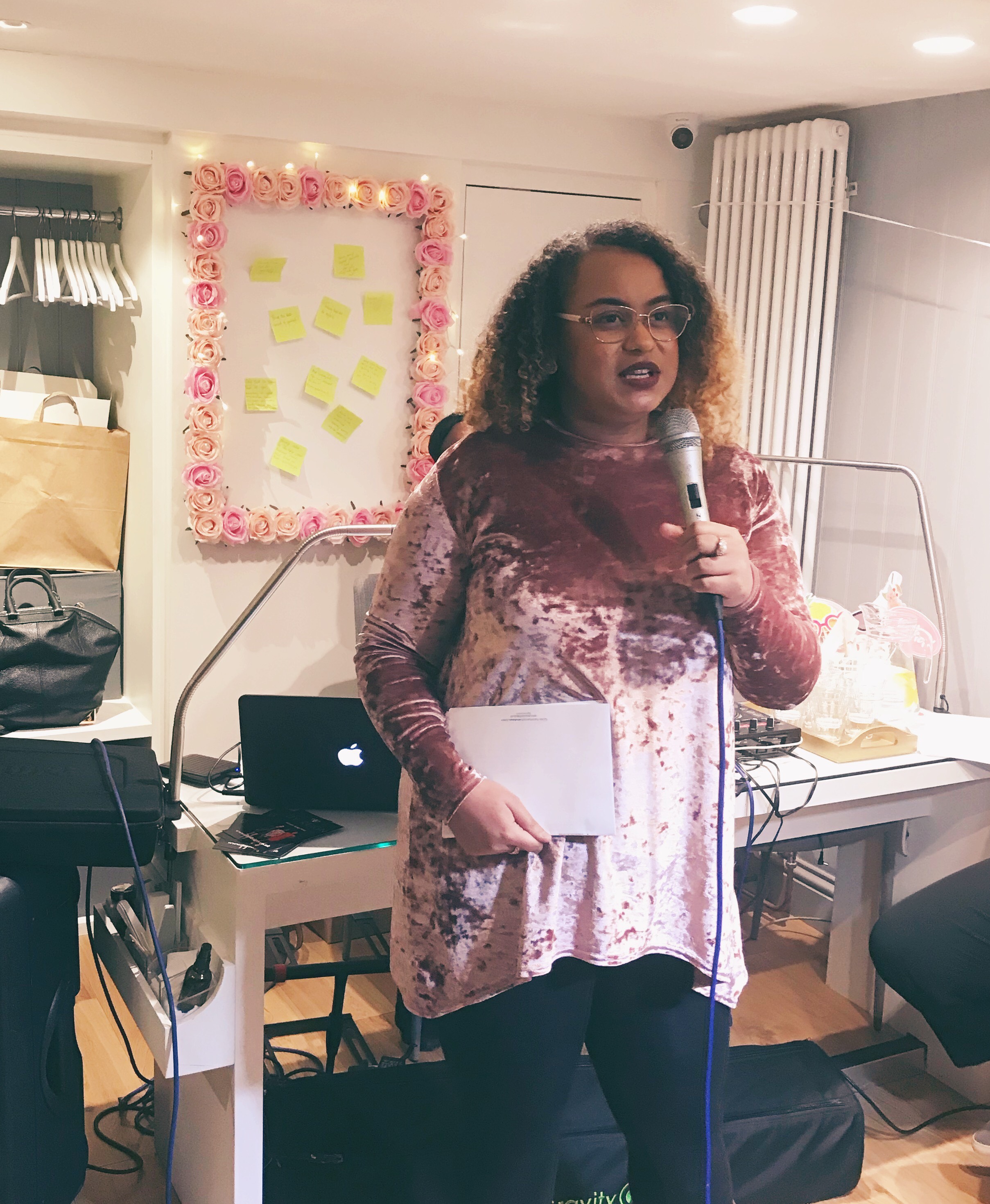 Finding solace in performing arts, Georgia is now studying for a degree in Performance and Creative Enterprise and has launched her own platform, 'World of Self-Care' to spread the important benefits of self-care. She runs regular workshops full of activities, like making self-care jars and writing down what self-care means to you (look out for Georgia's true story in April's edition of Happiful!).
Georgia's first event, 'An Evening of Self-Care', is taking place on March 14th at Rich Mix and will include film screenings, a panel discussion, spoken word performance and an empowerment workshop. Get tickets here.
The final speaker was Luyando who started her YouTube channel last year to share her story of mental health. Talking about her experience of being sectioned and diagnosed with Bipolar disorder, Luyando explained how the early intervention team supported her after her hospital stay.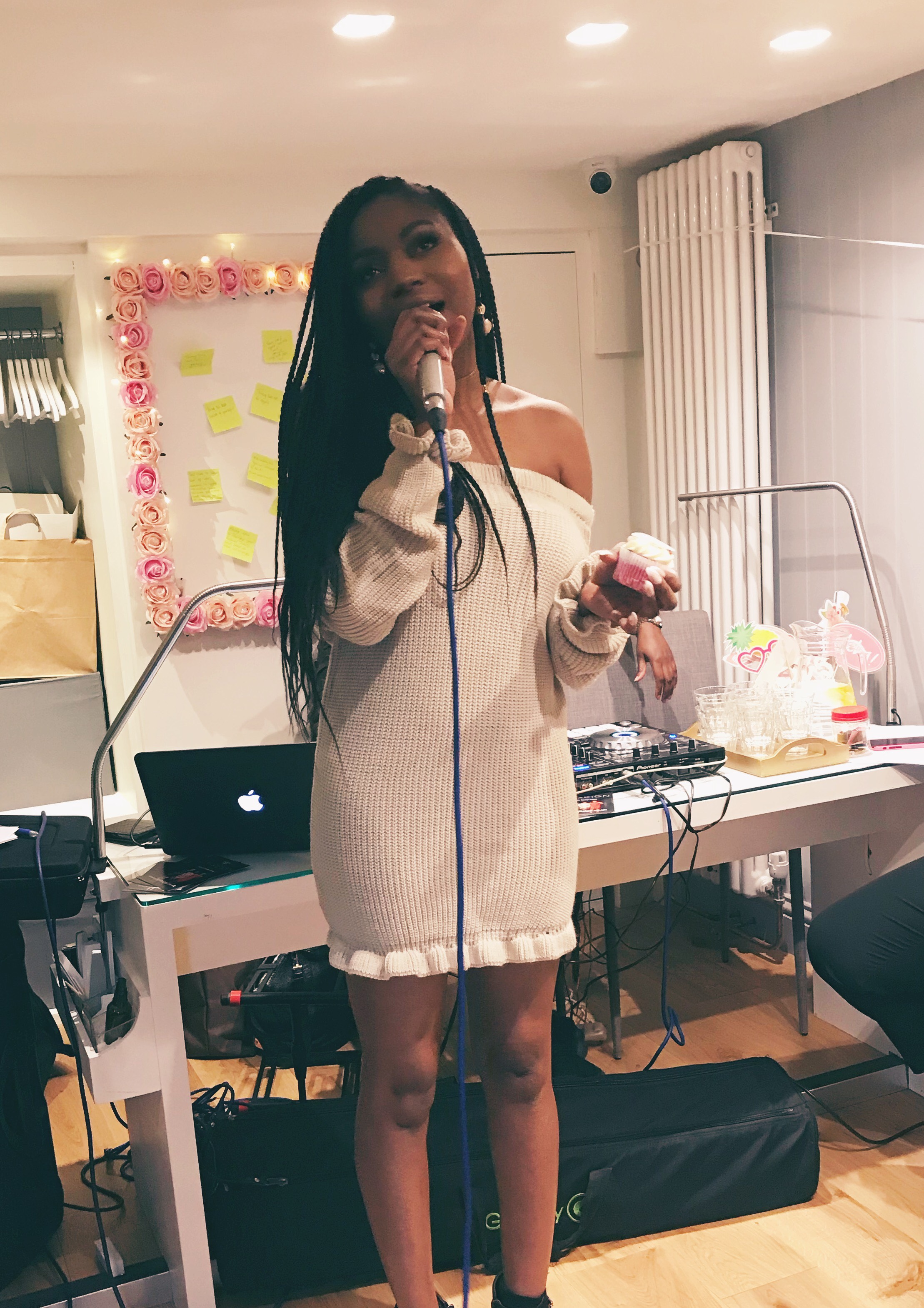 She went on to talk about her positive experience of discussing mental health at the workplace. In her interview with her current employer (Barclays), she spoke honestly about her mental health and when she needed to call in sick to her manager, she felt able to. This is amazing to hear and we hope other employers follow suit.
You can subscribe to Luyando's YouTube channel here.
Sharing knowledge
Mojo concluded the talk with a Q and A with the audience, covering issues such as teaching young people about mental health (and importantly, the parents) and the stigma of mental health that still exists in the Afro/Caribbean community.
After such powerful and heartfelt talks, the mood continued to rise with beauty treatments, giveaways and a raffle draw.
Shanley closed the evening, bringing attention back to the box, which will have different themes every month (the first month will be 'calm'). What struck us most about this idea is that when we're struggling with mental health, we're likely to let self-care fall by the wayside. The beauty of a monthly box being delivered to your door is that it serves as a monthly reminder, and one that requires minimal effort. Something we think a huge amount of people will appreciate.
We love the premise behind the box and are looking forward to see what the future holds for Good to Me.