How to take acts of kindness online
Being kind to others not only gives us a little boost (some people even call it the 'helpers high') it has the power to change someone's day and for some, this could even change their life. On top of this, it encourages others around us to be kinder and, if I can be a hardcore optimist here for a minute, I think this could change the world.
When we think of what kindness looks like, we tend to see it in the physical world. A bunch of flowers for our friend going through a tough time, a tea round at work, running a marathon for charity.
These are all wonderful things to do, but what about the digital world? The Internet has a reputation for being somewhere hate breeds, especially in the depths of Twitter. And yes, of course, this is something sadly we see all too often.
The digital world can be a lifeline for some of us and a place to feel connected. Using the Internet means we can spread a little kindness from the comfort of our own home.
Not sure where to start? Here are five ways you can share some good vibes online.
1. Leave a supportive comment on someone's Instagram
Whether someone you follow has posted an honest and raw picture on Instagram or they've worked some Photoshop magic that's left you spell-bound, show up for them in the comments section.
Double-tapping on Instagram can become a reflex and takes little thought. When you take the time to stop scrolling, read their caption and respond in a thoughtful way with a comment, you're showing someone you care and that you hear them. There can be so much noise in the online world, sometimes all we want is to be heard.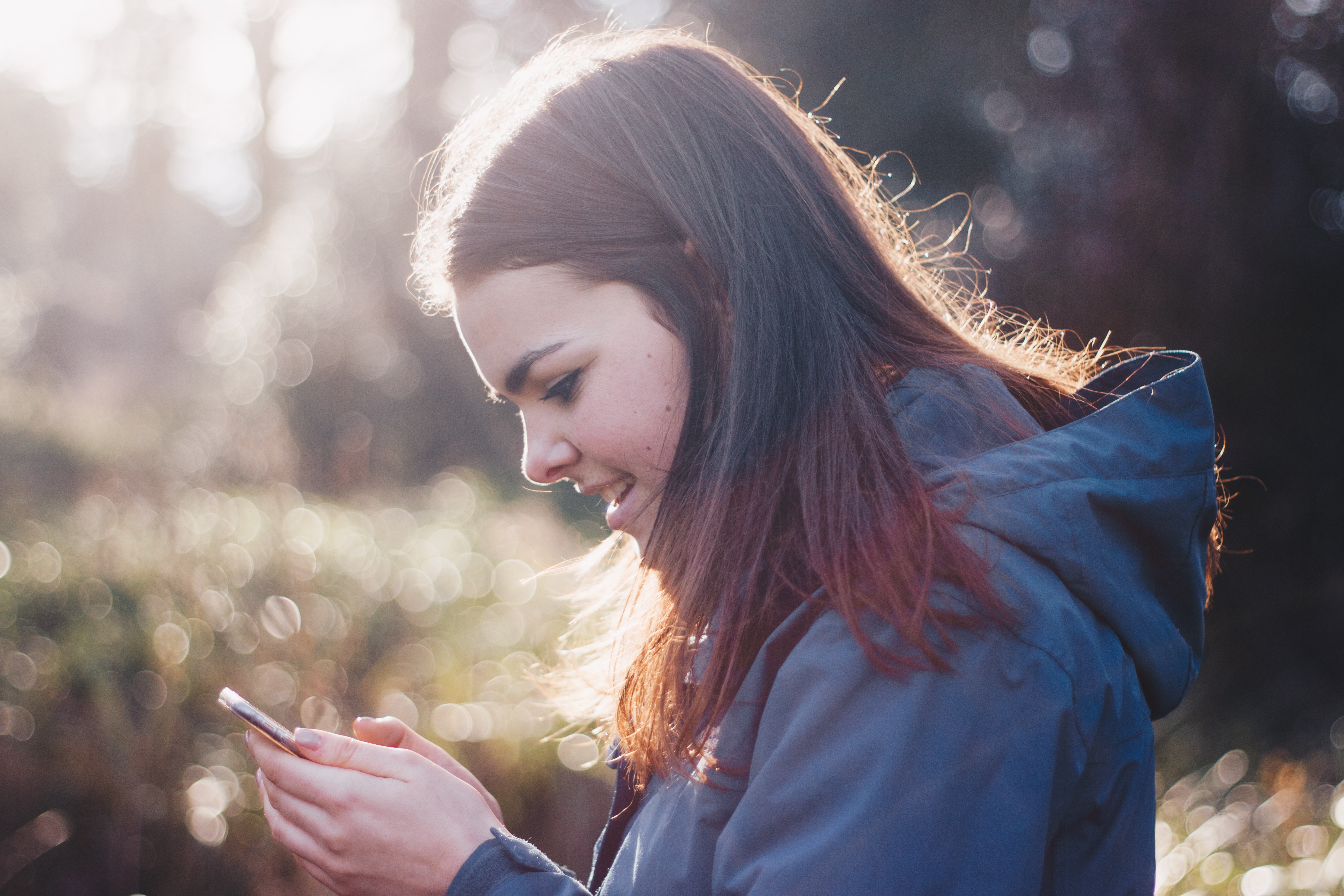 2. Facebook message someone you've lost touch with
Friendships can be tricky things to hold on to, especially as we get older and other things seem to rise up the priorities list. If there's someone you've lost touch with who you would like to be a bigger part of your life, why not send them a message on Facebook? We often stay 'friends' on Facebook even when we've lost touch.
A general 'long time no speak' message or an invitation for coffee can reignite that spark that led you to become friends in the first place.
3. Share your favourite accounts on Instagram stories
Instagram stories are becoming increasingly popular, giving us all a glimpse into people's lives and connecting on a deeper level. They also provide a great platform for sharing other accounts and people you love to engage with online - simply screenshot their profile (or a favourite picture) and tag them in the story.
Give lesser known accounts some love and tell your followers why they deserve a follow. Pushes like this can not only make someone smile, it can raise awareness and visibility of deserving accounts.
What we don't see however (or maybe don't shout about enough) is the kindness that flourishes online
4. Review your favourite podcasts
How often have you listened to a podcast, thought it was great, but not reviewed it? Reviews are how most podcasts get noticed and seen by others, so if you're a fan share the love! For podcasts on Apple devices, all you need to do is scroll to the bottom of the podcast and you'll see empty stars - rate your podcast and leave a review here to let others know why they should listen.
5. Share a message of love/support on Twitter
Twitter probably has the worst reputation for being unkind, but we promise - kindness can be found. Do your bit by tweeting a message of love or support to a stranger, or start a shout-out thread (encourage your followers to reply to your tweet tagging someone they want to give a shout-out to). This helps people discover new accounts and helps to drown out some of the less positive tweets floating around. Every little helps.
These may sound like small, simple acts, but this is exactly how change happens. Keep going, keep sharing and let's celebrate a kinder online world.