NEWS
Exam results 2020: What to expect and how to find support
---
We share tips and advice on what to expect from results day 2020, what you can do if your grades aren't what you expected, and how you can support a loved one right now
As if results day wasn't stressful enough, students across the country are facing an exam results day unlike anything we've seen before. With GCSE, AS-level and A-level exams cancelled earlier this year due to safety concerns surrounding COVID-19, it was announced by the Department for Education that students who were due to sit their exams would instead be provided with a grade 'taking into account a range of evidence, for example, non-exam assessment and mock results'.
Schools and colleges across the UK were asked to predict the grades students would have achieved in each subject, had exams gone forward. These predictions were then used by the exam boards, along with data from previous years, to come up with students final grades. However, the exam board adjustments to predicted grades has left many worrying that the result they expected to see, and the result they will be given may differ.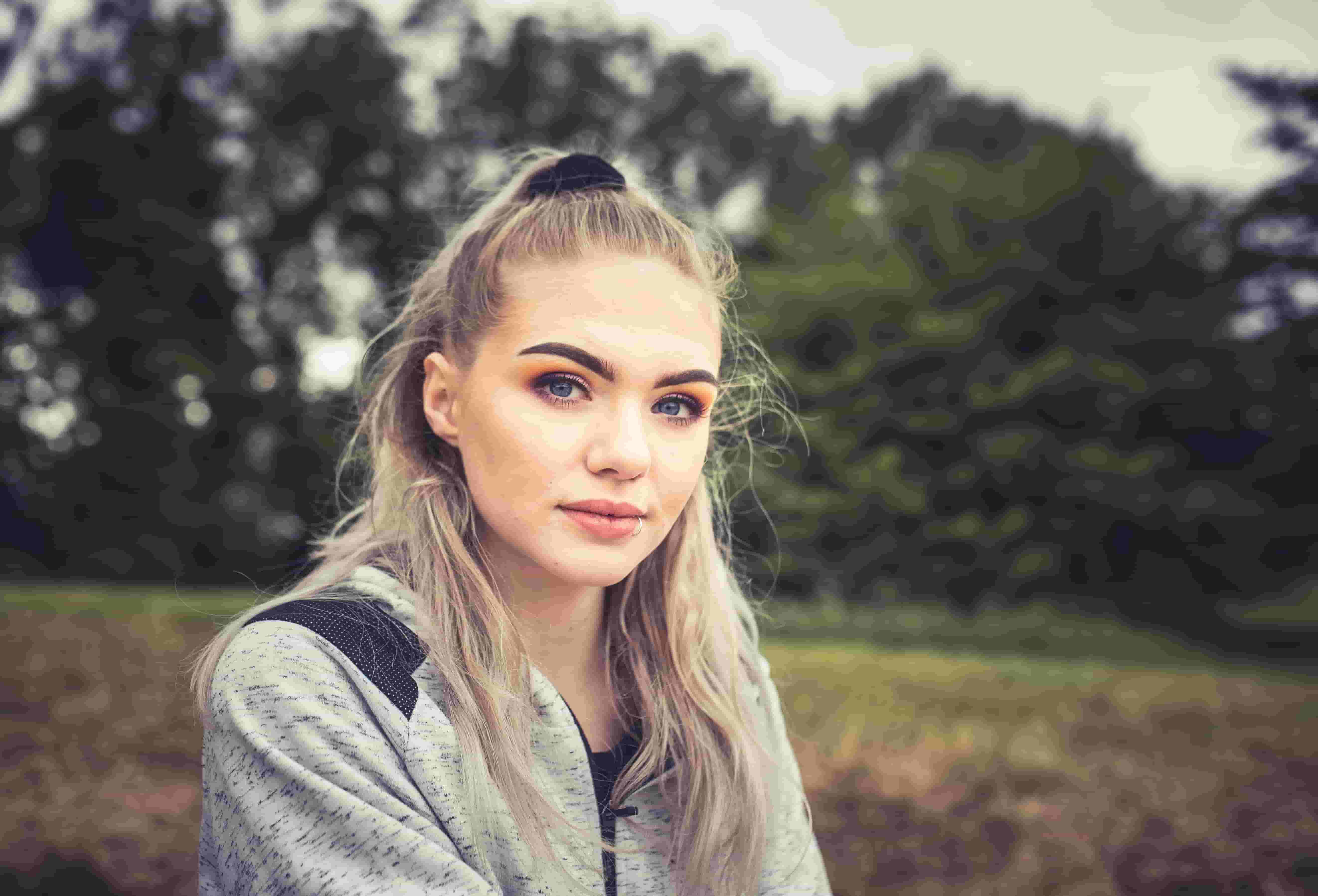 Exam results 2020: How is this year different?
In early August, it was reported that a quarter of all Scottish students had received lower results than expected, leaving many feeling disappointed and raising further concerns that some may have been affected by being from less affluent areas. Since then, First Minister of Scotland and Leader of the Scottish National Party (SNP) Nicola Sturgeon has apologised, and assured people that steps will be taken to "address concerns" and "ensure that every young person gets a grade that recognises the work they have done".
Since then, students in England have been promised that their A-level and GCSE results will be no lower than their mock exams. But what will that actually mean for students?
What to expect on results day
When will I get my results?
International Baccalaureate results, Scotland's National 5, Higher and Advanced Higher results have all been released earlier this summer. For students, parents and carers still awaiting results, key dates for 2020 include:
13 August - from 08:00 BST, A-level, AS-level, BTEC, and other A-level equivalent technical qualifications will be made available across England, Wales, and Northern Ireland.
20 August - GCSE and equivalent technical qualifications will be released in England, Wales, and Northern Ireland.
How do I get my results?
By now, your school or college should have told you what to expect. If you are unsure of what method your institution is using, contact them ahead of time to be sure. Many schools and colleges are continuing to open their gates from 08:00 for students to collect their results in-person, while others will receive an email or login details for an online portal where they can access their results.
To try and make the day feel less stressful, it can help to plan ahead. Have your login details ready for UCAS just in case you need to speak with anyone about your application. This way, no matter what results you get, you should be able to check on the next steps.
It is worth noting that if you are picking your results up in person, social distancing rules will still be in effect. Some schools are also banning parents from accompanying students past the school gates without pre-approval.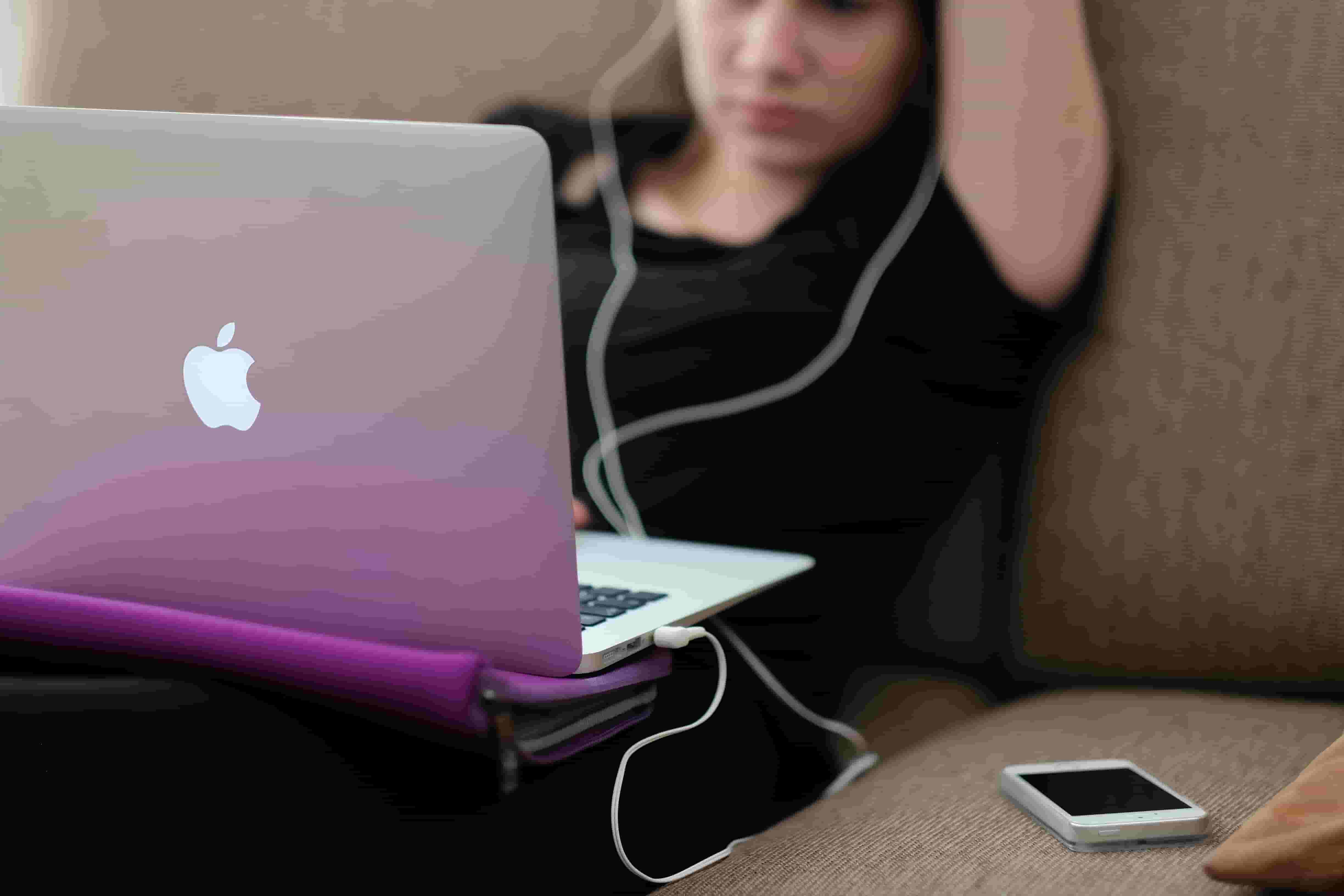 Can I appeal my grades?
According to The Department for Education, pupils collecting their A-level, GCSE, or BTEC results in England and Northern Ireland will have three choices: accepting their estimated grade, changing it for a mark gained from their mock exam, or sitting a written exam this autumn.
While typically students would be able to appeal unexpected results, this year the system is different. At this time, students in England will only be able to challenge their grades if they are worried about bias or technical error.
Is there a way to re-take my exam?
If you don't receive the grade that you were hoping for, you can change your estimated grade for your mock exam grade, or you can sit a written exam this autumn. AS and A-level replacement exams are expected to take place between 5-23 October, with GCSEs planned for 2-23 November. Deadlines for AS and A-level entry are set for 4 September, while GCSE students have until the 18 September for all exams except English language and maths, which have a deadline of 4 October. Sitting your exams next summer should also still be an option. For technical and vocational exams, several assessment dates are expected to be available throughout the year.
It is worth noting that if you choose to sit your exams, the results will not take into account non-exam assessments such as coursework. This means subjects such as art and design will base grades on a new task graded under normal, supervised conditions.
If you are considering taking a replacement exam, it could be worth first speaking with your school, college, or UCAS advisor for further advice and guidance. Appeals need to be submitted through your school or college.
How will this affect my university application?
While worries about grades are understandable, due to an expected fall in overseas admissions, many universities may have more places available than typical. Universities are being urged to be flexible when considering student applications from those who have fallen by one or two grades.
The Universities Minister, Michelle Donelan, has urged universities in England to be as "flexible as possible" and to keep places open for students who may be appealing against their A-level results.
Missing out on your expected grade does not necessarily mean you will miss out on your first choice of course or university. It is worth speaking with your UCAS advisor, or contacting your preferred university to discuss your options. If your first choice course isn't willing to accept your grades and you do not want to sit exams this autumn, it is still possible to find a new course through clearing. The clearing process allows you to apply for places that haven't been filled during the first round of applications.
For 2020, you can use clearing from now until 20 October if you do not have an offer from a university or college that still has places. To find out more about clearing, how it works, and to browse clearing courses by subject or university, check out the UCAS website.
If you have already received an unconditional offer from your university of choice, this should remain unaffected by your grades.
Finding help and support
Due to how many changes have occurred this year, some schools and colleges may not have the same level of support on-hand as has been typical in past years. For students, this can be disheartening, as they may not have access to the familiar faces of their teachers to ask questions, celebrate results, or look for support and guidance.
Working through your emotions
Whether you are happy with your results, relieved you didn't have to sit your exams, or worried about your grade and what it means for your future, it's important to open up and talk with someone who you feel comfortable with.
If you're unhappy with your results, you can speak with a teacher or someone you trust. You may want to consider taking an exam this autumn, or sitting them in 2021. You don't have to decide right now - it's OK to take some time to adjust and think about what has happened. Taking a step back to consider all of your options once you feel calmer and the initial shock has worn off can help.
Once you know your options, making a list of the pros and cons of each, and how they may affect you can be a big help. If you are feeling overwhelmed or could benefit from some outside help, speaking with an adult that you trust can be a good way of working through all of the options available to you. Try not to allow yourself to be influenced by what friends are doing, or to let news headlines sway you. What is best for one person isn't always best for another - and that's ok.
It's important that, no matter what your results are, you still remind yourself of all the hard work that you have put in over the past months and years. Try and make a list of the things - big and small - that you have done well. This could be pieces of coursework that you were particularly proud of, remembering special time or effort you put into revision, ways you focused on looking after your health and wellbeing, or any number of different things.
Worried about telling your parents or carers?
Telling your parents you are disappointed with your results can feel tough. It's important to remember that they are there to support you, no matter what. If you're unsure of how to get the conversation started, try practising what you would like to say before speaking with them.
Telling them sooner rather than later can help you to avoid a growing sense of anxiety, worry, or stress. If speaking out loud feels too hard, try writing it down, sharing your results via message, or showing them your results on paper or screen.
What if I didn't get good enough results?
Getting the 'right' results doesn't always have the impact you might think. While some universities may not accept the grades you did achieve, this can mean that while that door may be closing, others are still opening. We spoke with three professionals whose results weren't what they expected.
"I had unexpected A-level results from my first year of college." J, now a Lead Designer, explains. "My results ended up spelling D U D E. After a few tears and lots of panic, I had to start college again. They were the best three years of my like, and I wouldn't change much about it. It made me realise you need time to find out who you are and what you want to do."
W, now working as a Senior Sales Engineer, nearly failed his GCSEs and A-levels. Since graduating, he has found his grades have had very little impact in the 'real-world'. "While many employers do care about your qualifications and will look at them, those results are just part of a bigger picture of you. It's just as important to be an interesting person, to show a good work ethic, to be interested in your subject, and to read up around it.
"Good results can make it easier to get into an interview but, once you're through the door, your interviewer isn't going to be as interested in your results as you might think."
No matter what your results are, there are still many options available to you.
How to support a loved one on results day
If a friend, loved one, relative, or your child is worried about results day, it can feel impossibly tough to know how you can best support them and be there for them in the run-up or on the big day itself.
If you can, try to start the conversation as early as possible. Letting them know that you're there for them, and it's ok to talk about anything they may be struggling with can help them to feel more comfortable speaking out on the big day.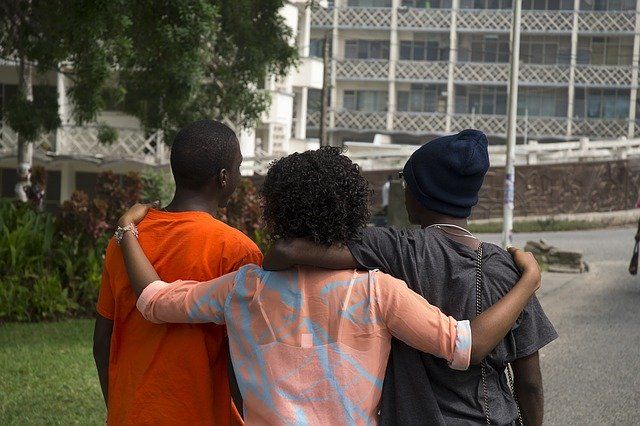 Try not to allow your own excitement - or disappointment - to rule the conversation. Yes, you may have been there for the months of sleepless nights, study sessions, and endless hours of revision, but now is the time to focus on how they are feeling and coping, whatever their results.
If they seem anxious or worried, try to get them to talk about any specific worries with you. Helping them to work out the best, worst, and most likely scenarios can put things into perspective. If they aren't ready to talk, try to give them space and let them know you'll still be there when they are ready. It's important to remember that they may be feeling overwhelmed, or struggling to process how they are feeling. This doesn't mean they don't want to talk to you, or that you have done anything wrong. Give them time, space - and reassurance that you'll still be there when they need you, and they'll come to you when they are ready.