Suicide charity Campaign Against Living Miserably (CALM) has launched a tool to ease coronavirus news overwhelm
As the Covid-19 pandemic continues and guidance changes, it's important for us to stay aware of how best to protect ourselves. This, inevitably, leads many of us turning to the news as a source of information. The problem is, the information being published is feeling overwhelming for many.
Many of us have experienced anxiety rising throughout lockdown, often feeling like we're on an unstable see-saw, feeling happy and care-free one moment, then coming crashing back to earth the next.
It's not surprising that we feel overwhelmed. To try and stem this overwhelm, CALM have created a new tool, the CALM COVID Blocker. This is a free to download Google Chrome extension that removes coronavirus-related content and news from your web browser.
The aim is to help anyone feeling overwhelmed limit the amount of covid-related news they consume so they are able to keep on top of the latest guidance without feeling overwhelmed.
By identifying and blocking images and text related to Covid-19, the tool allows users to select how long they they want it to be enabled. This means they can turn it off for an allocated amount of time so they can read what they want to know, then it will come back on before getting lost in an online rabbit-hole.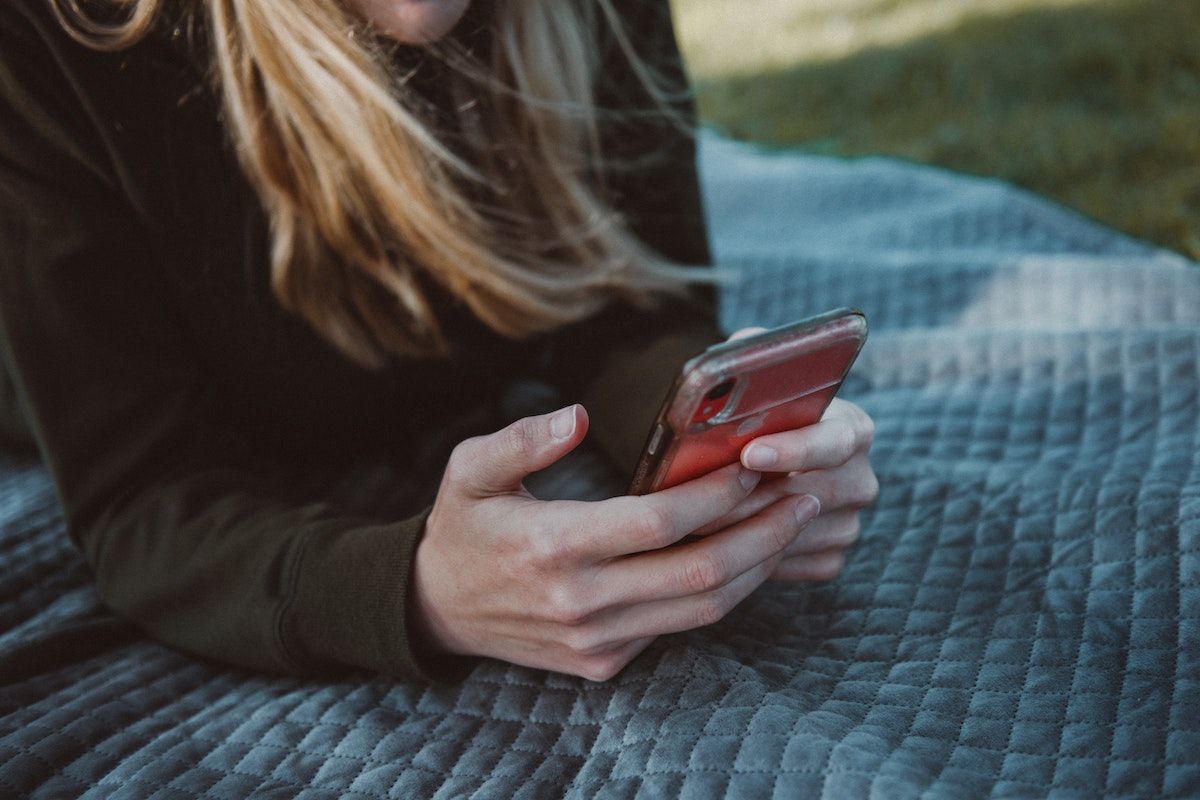 Matt Goff, joint CEO at adam&eveDBB who helped develop the blocker commented to say:
"We are proud to continue our work with CALM and support the vital service they provide to those who are feeling down or have perhaps hit a wall, especially during these uncertain times.
"As we begin to realise and see the impact of this pandemic on our mental wellbeing, we hope tools like the CALM Covid Blocker will be a useful addition to an individual's arsenal of coping mechanisms and re-establish a sense of normality when most needed."
Since the start of lockdown CALM, a leading movement against suicide, has seen a record-breaking demand for their helpline. They have answered over 24,000 calls and webchats, directly preventing 101 suicides.
It's not just CALM who have seen an increase in calls. Eating disorder charity Beat has seen a 50% increase in demand for their services, Dementia UK have seen an increase of 44% and domestic abuse charity Refuge has seen a 66% increase in calls and visits to their website rising by a staggering 950%. It's clear that more of us are struggling right now.
Simon Gunning, CALM CEO explains that keeping up with the 24-hour news cycle can be a source of anxiety and worry, exacerbating poor mental health.
"We're not suggesting people avoid the news altogether - it's important to keep up to date with the latest advice and keep safe - limiting when and how much COVID news you consume is one way that might help keep your feelings in check and give you the power to switch off and get some headspace.
"If you are struggling, CALM's free and confidential helpline and webchat are available from 5pm to midnight, seven days a week providing practical, anonymous and non-judgemental support and advice, whatever you're going through."
---
If you're looking for further support for your mental health, Counselling Directory lists thousands of counsellors who are currently working remotely.