CORONAVIRUS
Coping with anxiety when you have Coronavirus
---
We see a lot of information about easing the anxiety around catching coronavirus - but what happens if you actually get it?

During this pandemic a lot of us have seen anxiety levels rise. For many this fear centres around us catching the illness or loved ones falling ill. I know for me, I've mostly been worried about my family, many of whom sit in the vulnerable category. I've worried about the world at large and felt the weight of ambiguity and uncertainty. This particular weight is lifting now vaccines are rolling out and we have a rough roadmap leading us out of lockdown.
But the virus is still very much present and a form of anxiety that seems to be missing from the conversation is the anxiety you feel when you actually catch it. I spotted a Twitter thread from author, speaker and editor of About Time magazine Angelica Malin talking about the fear she felt after her diagnosis and was keen to learn more.
The fear of passing it on
Telling me about her experience in more detail, Angelica says she experienced severe anxiety for around five days following her diagnosis as she'd been in close contact with her mum who was within her support bubble.
"Thank God, she didn't catch the virus and no-one else I'd been in contact with did, but the anxiety and fear that I'd passed it on was honestly awful."
Worrying about passing the virus on to others and feeling guilt surrounding this is common. Counsellor Amy Alexander explains that it is difficult to live with the fact that we might pass the virus on.
"Still, COVID is not personal and does not discriminate. This virus has been exceptionally contagious. I often remind people who are worried about inadvertently passing the virus on to concentrate on the word inadvertent.
"No one has passed this virus on deliberately, and we are mostly doing the best we can to prevent infections.
"Do your part by wearing a face covering, social distance and wash your hands."
The fear for yourself
Of course seeing death rates and harrowing images of those with COVID in the media can fuel this anxiety and naturally cause worry for yourself too. Angelica shares that while it was minor in comparison to the anxiety of passing it on, she did feel anxious about her own situation.
"I have a six-month old puppy at home and having to keep him entertained without walks for 10 days of isolation was tough. I was also freaking out about how bad my symptoms were going to get - I had awful migraines and body aches, but was worrying constantly that things were going to get worse from there. I haven't seen much written about the actual anxiety of catching COVID, rather than the anxiety that you might catch it, and I simply didn't know who to turn to."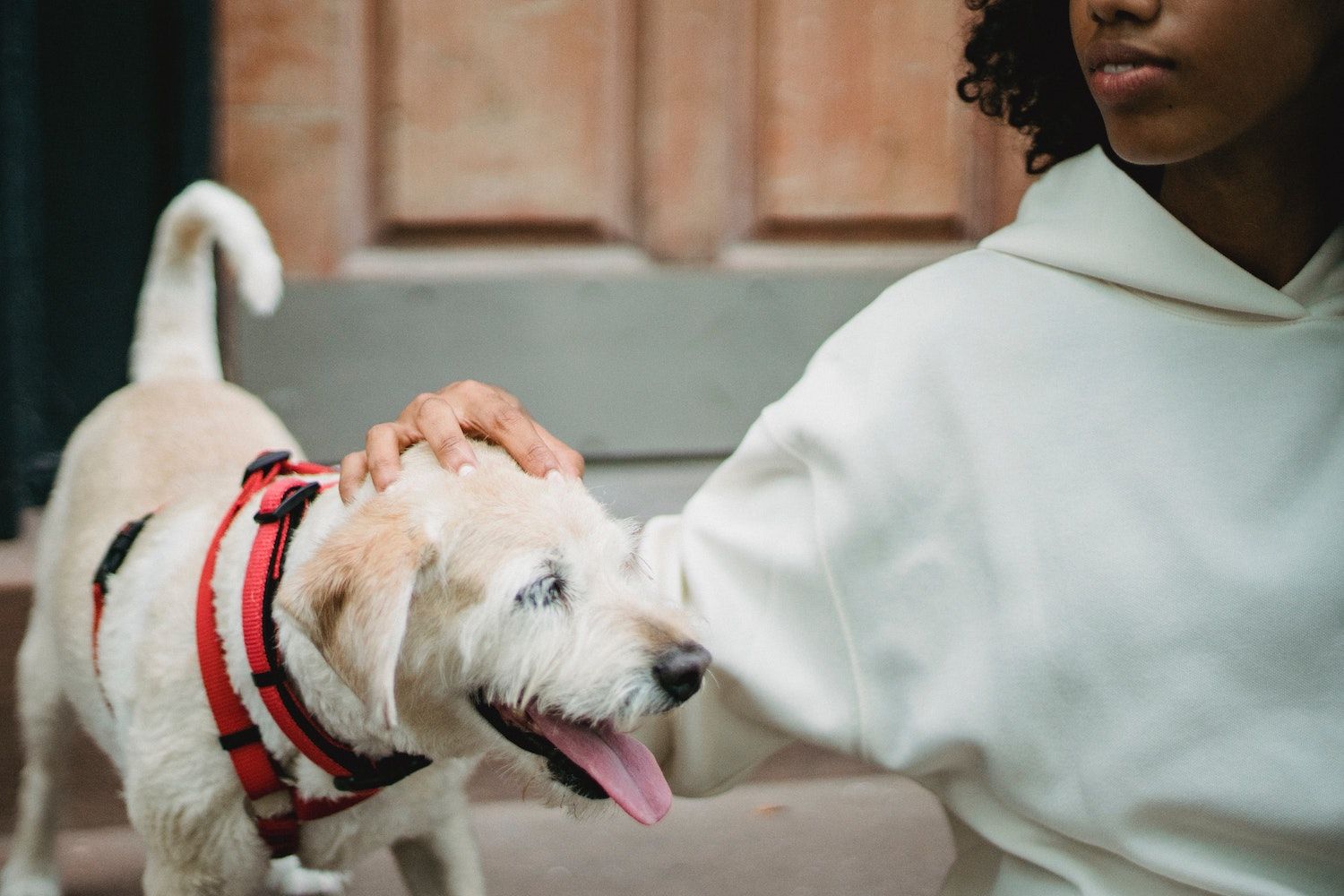 The logistics of having COVID, especially for single parents and those living alone is understandably worrying. Often there is little time to make preparations, but getting practical where possible can help here, Amy says. Offering her clients checklists, she explains that this can often ease worries.
"Could you make sure you have a bubble around you that could go to the shops for you, pick up your prescriptions, or leave your close family contact information if need be? Could you buy in 10 days of frozen meals? Could you make sure you have a friend who could walk your dog? Who could you call on in a medical emergency?"
And if these can't be done by you or your family, Amy recommends putting together a list of services provided in your area that could provide support.
When it comes to worries about your own health and how ill you might become, Amy suggests trusting science and looking at the facts.
"The facts remain that COVID is not a death sentence for most people, and many recover from active symptoms within 10 days to two weeks. We can also assure ourselves that we are finding more and more treatments. Hospitalisations are coming down, as are deaths from COVID-19. Trusting science is of great comfort."
Self-care when you have COVID
When you're unwell, your usual self-care routines may not be possible. Angelica tells us honestly that her normal coping mechanisms didn't work during this time. Unable to go out for walks, she says she felt quite suffocated with her own thoughts.
"I didn't do any exercise or yoga during that time as I didn't feel well enough, but since recovering those things have helped me manage my anxiety. I found magnesium bath salts before bed helped for calming and daily smoothies with moringa, baobab, vitamin C and any immunity-boosting powders helped me - if only in placebo effect, they made me feel like I was doing something to help myself in the situation."
Thinking about what you can do under the circumstances and what you feel able to do may help here. If you're a regular journaler, consider writing a few pages. If reading, watching TV or playing games helps you switch off, embrace these activities. Breathing techniques, meditation, grounding exercises and even self-hypnosis can be done in bed and can help ease anxiety when it rises.
Try this short relaxation session from hypnotherapist Natasha Crow:
Mental health support when you have COVID
Services are stretched right now, but it feels like there is a gap in mental health support for those with COVID. Angelica tells us she didn't know where to turn and found herself scared and overwhelmed.
"Whilst the Track and Trace team called once to check on my symptoms, beyond that I didn't have any support - if it wasn't for FaceTiming my mum a million times a day, I don't know how I would have got through that time. I worried so much about having harmed my family in some way by catching it myself, and I think anyone who could have helped rationalise my fears from a medical perspective at that time would have been great."
Amy agrees, sharing that she had COVID over Christmas and despite having low-risk factors, she felt the same anxiety and worry as others. For her, being able to process her fears was key.
"Processing my fears around contracting COVID was essential to my recovery. I would recommend anyone who feels health anxiety to seek out a qualified counsellor to help make sense of their fears. Talking these feelings out is good medicine for the mind."
If you want to work with a counsellor, you can visit Counselling Directory, many counsellors are now working remotely so you can talk safely.
Other services offering support during the pandemic include the Help Hub, where you can book a free 20-minute phone/video call with a therapist and the free mental health helpline from Smart TMS. We've also listed a number of organisations you can reach out to in our article on where to get help during lockdown.
Whether you FaceTime your mum or book a remote counselling session, know that as isolating as it may feel when you're unwell, you're not alone.