CULTURE
15 Must-Reads This LGBTQ+ History Month
---
Looking for inspirational and inclusive books to help you learn more about LGBTQ+ history? Or trying to find books with a more diverse cast? We've got you covered. We share 15 books to help get you started
Representation matters. What we see, hear, and read throughout TV, film, literature, and more modern forms of popular culture can influence us more than we may realise. Across the board, we're (slowly) becoming more inclusive when it comes to showing stories and creating characters that better represent our society as a whole. Yet, at times, it can be tricky to know where to get started.
We share some of our favourite recent and classic must-reads featuring LGBTQ+ characters, themes, or issues.
---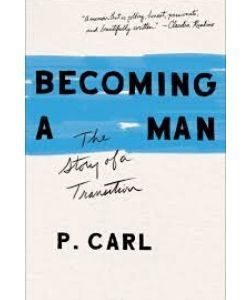 Becoming a Man: The story of a transition
by P. Carl
Get your copy now
In his memoir, P. Carl shares how his transition upended both his marriage and notions of white masulinity. Including a compassionate letter composed to his lesbian-identifying wife, P. Carl shares his experiences living as a girl and queer woman for fifty years before he embarked on his gender transition.
An intimate view into transition and close, personal bonds, read the remarkable personal journey mixed with inclusive cultural commentary.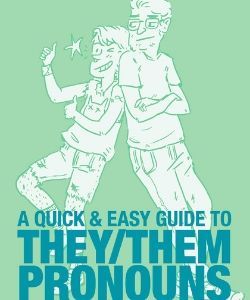 A Quick and Easy Guide to They/Them Pronouns
by Archie Bongiovanni and Tristan Jimmerson
Get your copy now
We shared our love for Archie and Tristan's book shortly after its release back in 2018 and we're still yet to find another book quite like it. Tackling the language debate around gender and gender-pronouns head-on, genderqueer Archie and cisgender Tristan break down the complex subject in one handy, pocket-sized guide.
Presented as a graphic novel, A Quick and Easy Guide to They/Them Pronouns addresses the topic in a way everyone can appreciate – both those who have lived it and those who are new to the concept. Created by longtime friends, co-author Tristan worried that, as a cisgender person (someone whose personal identity and gender identity both correspond with their birth gender) he may not have been the right person to talk about gender; whilst non-binary friend Archie highlighted that it's an issue for everyone.
Gender pronouns aren't 'just' an LGBTQ+ issue. By learning about preferred pronouns, we can create a more inclusive environment for everyone while avoiding putting the onus on those who use gender-neutral pronouns themselves.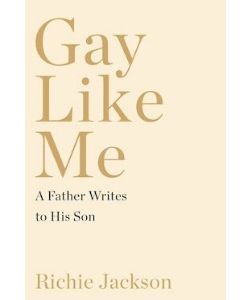 Gay Like Me
by Richie Jackson
Get your copy now
A poignant and urgent love letter to his son, Richie Jackson reflects on his experiences as a gay man in America, looking at the progress (and setbacks) of the LGBTQ+ community over the past 50 years.
An intimate, personal exploration of our uncertain times, Gay Like Me explores some of the most troubling questions and concerns surrounding issues of dignity.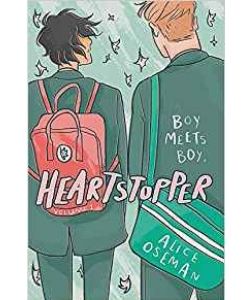 Heartstopper
by Alice Oseman
Get your copy now
The number one best-selling YA series from author Alice Oseman. Charlie and Nick are at the same school, but they've never met until one day they're made to sit together. Fast friends, soon Charlie is falling hard for Nick – even though he doesn't think he has a chance. Love works in surprising ways; Nick may be more interested in Charlie than either of them realise.
A story about love, friendship, and mental illness, Heartstopper encompasses all of the small stories of Nick and Charlie's lives that together, create something we can all connect with. Originally funded through Kickstarter with the help of over 1,500 backers, you can find out more about the beautiful webcomic Heartstopper is based on.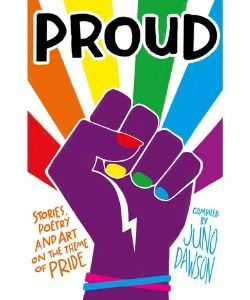 Proud: Stories, Poetry and Art on the Theme of Pride
Compiled by Juno Dawson
Get your copy now
In this bold, moving new anthology of stories and poetry from top LGBTQ+ Young Adult (YA) authors and new talent alike, creators share their unique responses to the theme of pride. Each story is accompanied by an illustration from an artist who identifies as part of the LGBTQ+ community.
Compiled by Juno Dawson, author of This Book is Gay, What Is Gender? How Does It Define Us? And Other Big Questions for Kids and The Gender Games: The Problem with Men and Woman, from Someone Who Has Been Both, Pride celebrates LGBTQ+ talent in one funny, thought-provoking, emotional read.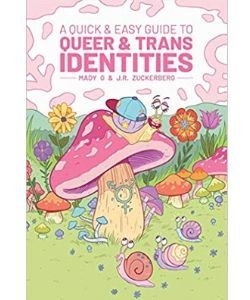 A Quick & Easy Guide to Queer & Trans Identities
by Mady G and J. R. Zuckerberg
Get your copy now
Guiding readers through the basics of the LGBTQ+ world, authors Mady and Zuckerberg cover essential topics. From gender and identity to coming out and navigating relationships, this graphic novel guide explains the spectrum of human experiences through interviews, worksheets, informative comics, and imaginative examples.
Great for anyone who is curious about queer and trans life, as well as helpful for those already on their own journey, A Quick & Easy Guide to Queer & Trans Identities is bright, colourful, and engaging. If you're looking for an easy to understand yet compelling book to get you started, this is the book for you.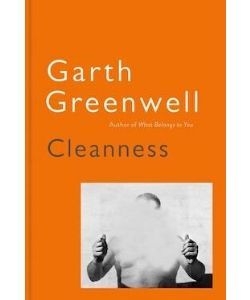 Cleanness
By Garth Greenwell
Out 30 April 2020
From the author of What Belongs to You, follow a nameless narrator as they walk amongst the shadows of Bulgaria's underground gay scene as they search for the key to themselves.
Recounting the intimate encounters that have filled his years living abroad, each reveals startling insights about what it means to seek connection with those we love, where we live and with ourselves.
Over the Top
by Jonathan Van Ness
Get your copy now
From the iconic Jonathan Van Ness (best known for his role in hit show Queer eye) comes the emotional story of how he grew from a small Midwestern town child who didn't understand why he was so over the top, to the influencer he is today.
Looking at the pain and passion it took to become the self-loving and accepting person he is today, Jonathan shares a side of himself that the public has never seen before.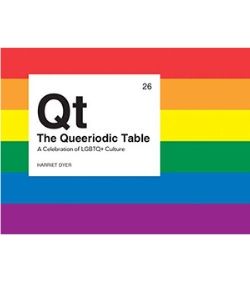 The Queeriodic Table: A Celebration of LGBTQ+ Culture
by Harriet Dyer
Get your copy now
Designed to outline the who, what, and where of queer culture; from Kinsey to the Kamasutra, the Romans and Ru-Paul, in this collection of all things queer, author Harriet introducers readers to the game-changers, icons and pioneers.
Exploring queer-created literature, film, music and art through colourful, graphic timelines, The Queeriodic Table maps key events in LGBTQ+ history. Spanning the ages from ancient rock art through to the legalisation of gay marriage, it celebrates the rich, varied history of queer culture.
Touching on topics from labels to the trouble with sex, the arts to game changers, this book covers the history, influencers, and essential terminology in one all-encompassing, pocket-sized package.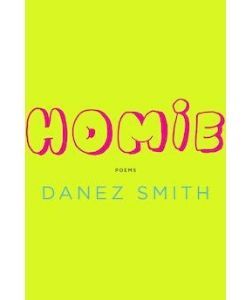 Homie
by Danez Smith
Get your copy now
An unforgettable collection of poems creating a celebration of black love between men, friends, and of yourself, Danez's latest book comes from the loss of one of his close friends, and his search for joy and intimacy.
Acknowledging the violence, xenophobia, and disparity of modern day in a body defined by race, queerness, and diagnosis, Homie explores how hard it can be to survive and find your reasons for living. Part friendship diary, part war cry.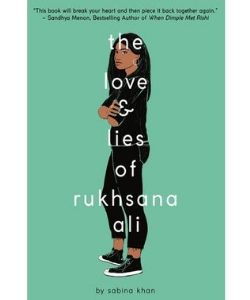 The Love & Lies of Rukhsana Ali
by Sabina Khan
Get your copy now
17-year-old Rukhsana Ali tries her hardest to live up to her conservative Muslim parents' expectations but, lately, she's been finding it impossible. If she can just hold out another few months, she will be out of her family home and away from her parent's watchful eyes at Caltech – a place where she thinks she can finally be herself.
When she's caught kissing her girlfriend Ariana, her devastated parents take her to Bangladesh, where everything she has been planning is out of reach. Immersed in a world of tradition and arranged marriage, Rukhsana finds the perspective she's been looking for in her grandmother's old diary. But can she fight for the life she wants without losing her family in the process?
Partially inspired by author Sabina's own daughter's coming out, this coming-of-age story explores complex themes ranging from intergenerational conflict in immigrant families to the challenges of straddling two worlds, LGBTQ+ identity and family duty.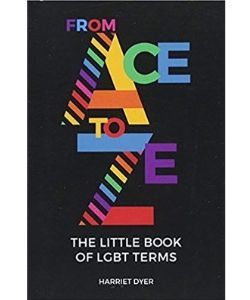 From Ace to Ze: The Little Book of LGBT Terms
by Harriet Dyer
Get your copy now
Language has a lot more power than we give it credit for. It is perhaps one of the key paths toward acceptance, awareness, and empowerment. But, some of the terminologies in LGBTQ+ culture can be a little confusing.
In this easy to use book, Harriet introduces readers to some of the essential terminology surrounding gender, sexuality, and LGBTQ+ identity. If you've ever had questions about terminology, sensitive language, or are interested in learning more, this guide will help you navigate words with a little more knowledge and kindness.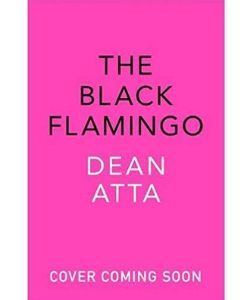 The Black Flamingo
by Dean Atta
Get your copy now
A coming-of-age story told entirely in verse, The Black Flamingo is about the journey to self-acceptance. A boy comes to terms with his identity as a mixed-race gay teen. As he enters university, he finds his wings as a drag artist, The Black Flamingo.
A bold story about the power of embracing your uniqueness, taking charge, and standing up as we show ourselves to the world in all of our bold colours. Written by author and poet, Dean Atta, who was named one of the most influential LGBTQ+ people in the UK by the Independent on Sunday. Dean creates poems that tackle themes of race, gender, identity, and growing up.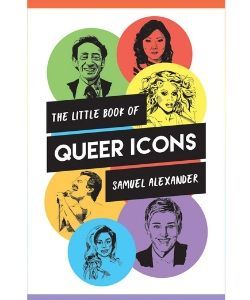 The Little Book of Queer Icons
by Samuel Alexander, illustrated by Phil Shaw
Get your copy now
Sharing inspiring true stories behind LGBTQ+ icons, The Little Book of Queer Icons is a tribute to the ground-breakers, risk-takers, and game-changers. From activists to sports people, scientists to superstars – each person featured lived their lives unapologetically.
From fighting for the rights of the LGBTQ+ community to sharing their experiences and validating queer lives, The Little Book of Queer Icons is filled with inspiring and empowering people and their extraordinary stories.
Looking at 38 icons, each features a hand-drawn illustration, details of their achievements, and a short but detailed biography. Covering icons from Ian McKellen to Munroe Bergdorf, George Takei to Slyvia Rivera; discover more about icons old and new.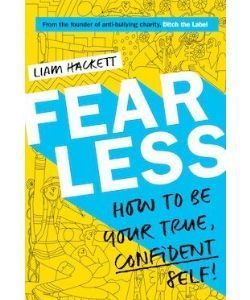 Fearless: How to be your true, confident self
by Liam Hackett
Get your copy now
Helping you discover how to find the confidence needed to be your true self, Fearless shows readers how we can break free from our labels and stereotypes to build a generation who are happier, healthier, and can realise their full potential.
Filled with interviews and quotes from inspirational people who have defied stereotypyes, there are also games and activities to help you think outside of the box.
---
What is LGBTQ+ history month?
Every February across the UK, we celebrate LGBTQ+ History Month. Originating from the US in the early 90s, the first official LGBTQ+ History Month began in 2005 when educators and activists Sue Sanders and Paul Patrick organised the event as part of a Schools Out UK project.
Aiming to educate young people about the issues the LGBTQ+ community face, as well as to make educational spaces inclusive for everyone - regardless of gender identity or sexual orientation - nearly 200 events took place during the inaugural year. Participation has been on the rise ever since.
Held in February to coincide with the 2003 abolition of Section 28 of the 1988 Local Government Act, which banned local authorities from 'intentionally promoting homosexuality', the annual celebration seeks to provide education and insight for young people across the country.
A 2017 study by Stonewall, a leading LGBTQ+ rights charity, revealed an overwhelming two in five LGBTQ+ students have never been taught about LGBTQ+ issues during school or college lessons, while a further one in five didn't know who they could speak to at school about advice on same-sex relationships.
Throughout the month, campaigners, activists, members of the LGBQ+ community and their supporters will be looking to increase the visibility of LGBTQ+ people, their history, lives and experience, with a particular focus on the educational system. Across the country, people continue to work, making education institutes safe spaces for all LGBTQ+ communities as well as places where young people within the community can fulfil their potential are key.
Seeing representations of ourselves, our history, and our experiences can be a key part of accepting ourselves. To help promote LGBTQ+ History Month, we share some of the top diverse, inclusive, and inspirational books written by, featuring, and celebrating LGBTQ+ individuals, communities, experiences, and history.
Discover more about LGBTQ+ history month at The Proud Trust.
---
Original article published: 4 February 2019
Updated: 29 January 2020