THERAPY
Art imitating life: exploring art therapy and its benefits on our wellbeing
---
Paintings, photography, sculptures, and scrapbooks – how can art be used to support us through difficult times?
In the 20th century, tuberculosis was a big problem in the UK, claiming countless lives, and seeing many others confined to sanatoriums. As you might expect, this would have been a frightening and frustrating time, but among the sickness and sadness, doctors observed that patients who drew and painted were better able to cope with both their illness, and their stay at the hospitals. The practice quickly spread and, in 1964, the British Association of Art Therapists was founded.
From 1948 until he retired in 1981, Edward Adamson became the first artist to be employed by the NHS. When Edward first began his work, people living with mental health problems did not have rights, and were subjected to brutal treatment. But Edward saw another way forward. For him, art therapy was about creative expression – not evidence to pass on to psychiatrists to be analysed – but art for art's sake, and for healing. In his lifetime, Edward gathered more than 5,000 works of art from his patients, from drawing to ceramics, sculptures to paintings, preserved today by the Adamson Collection Trust.
Painting a picture
These days, the NHS states that there are more than 4,400 registered art therapists in the UK, including art, drama, and music therapists, like Chloe Sparrow.
"I remember so clearly what it was like to experience really big feelings, but not have the vocabulary, or confidence, to talk about it," Chloe says. "For me, art psychotherapy offered a bridge between those big feelings and the expression of those feelings. Being able to express ourselves, and feel understood by another, feels like such a healing human experience. Combining that with one of my great loves, art, feels like such a privilege and pleasure.
"Art psychotherapy is a form of psychotherapy practised by qualified, registered art psychotherapists," she explains. "It can provide you with an opportunity to use artmaking to explore issues or themes that are relevant and personal to you, and can be used to explore a wide range of difficulties.
"You don't need to be 'good' at art in order to benefit from art psychotherapy. The purpose of the artmaking is to facilitate personal growth, and a greater understanding of the self, and you may find that particular themes begin to emerge through the colours, shapes, and concepts, in your artwork."
Chloe explains how, in most sessions, the therapist will provide you with a variety of art materials and options that you can then pick from. With this as your starting point, you might work from a prompt provided by the therapist or, instead, approach your work with pure creativity and spontaneity. From there, there may then be time for discussion and reflection though, of course, the precise structure of a session will be entirely unique from person to person.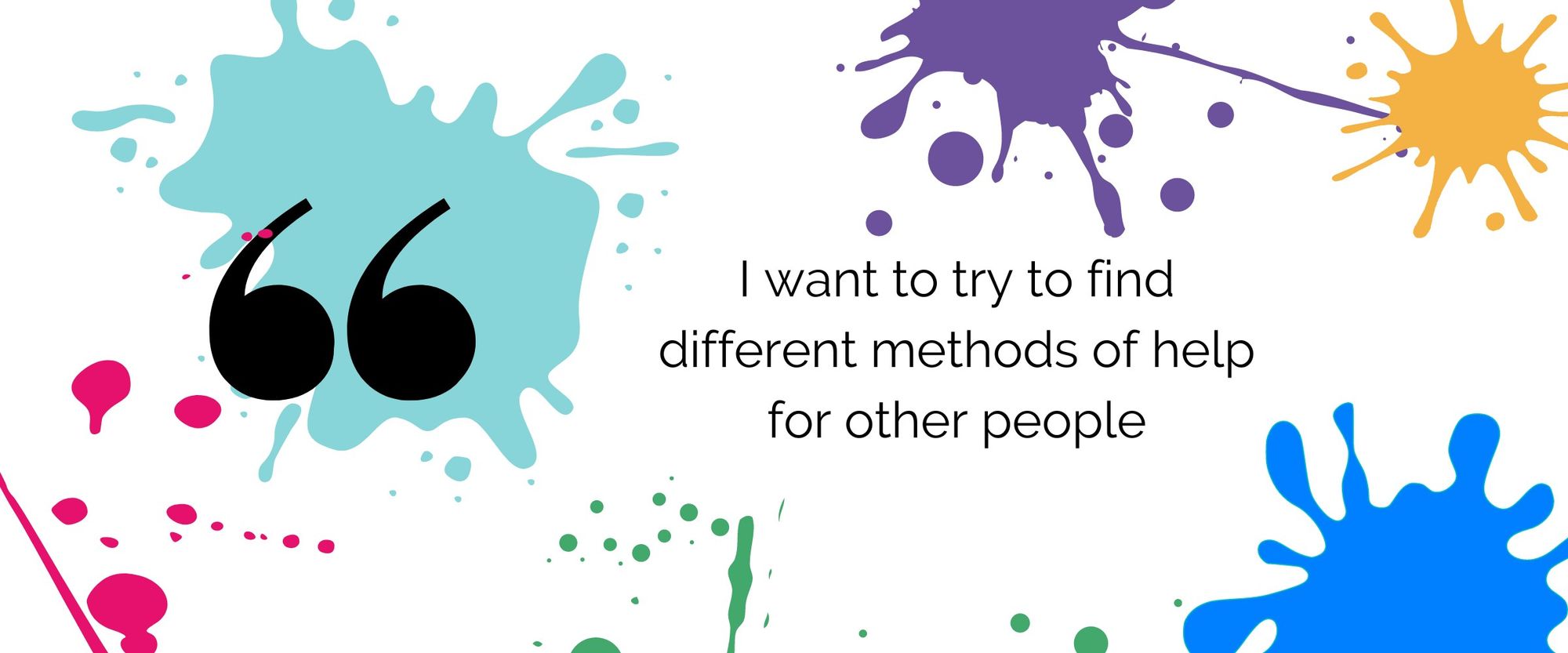 The focus point
When it comes to therapy, one size really doesn't fit all, and art therapy offers a positive alternative.
"Because art psychotherapy combines psychotherapeutic techniques with creative processes, it can provide you with the opportunity to express and process your thoughts and feelings in a creative way, rather than relying on words alone," Chloe says. "This can feel like a huge relief for someone who doesn't feel like they have the words to talk about what troubles them most."
As an example, Chloe explains how, during a therapy session, she and her clients often create a 'reference point', a physical object that can be looked at and held. As Chloe sees it, this is a particularly helpful exercise for those who experienced trauma, as they are able to dismiss or re-engage with their artwork in accordance with their needs during the session.
"Art also provides us with ample opportunity to find symbolism and metaphor, which in therapy become new or safer ways of saying something about ourselves. Furthermore, when we create artwork we bring something into the world. The artwork becomes an object with its own physical presence. By putting artwork 'out there' within the context of therapy, it can be explored and discussed, offering us new perspectives and deeper insight into our inner world. Oftentimes, the artwork becomes a container for deep emotions, giving the client a new opportunity to move forward in life."
Art in action
In an exciting project, led by Oxford University's psychiatry department, and Falmouth University's creative practitioners representing art, animation, film, dance, and photography, ATTUNE is a UK Research and Innovation funded study looking at how arts-based practices can support young people aged 10–24 who have had adverse childhood experiences (ACEs), which are potentially traumatic events that occur in childhood.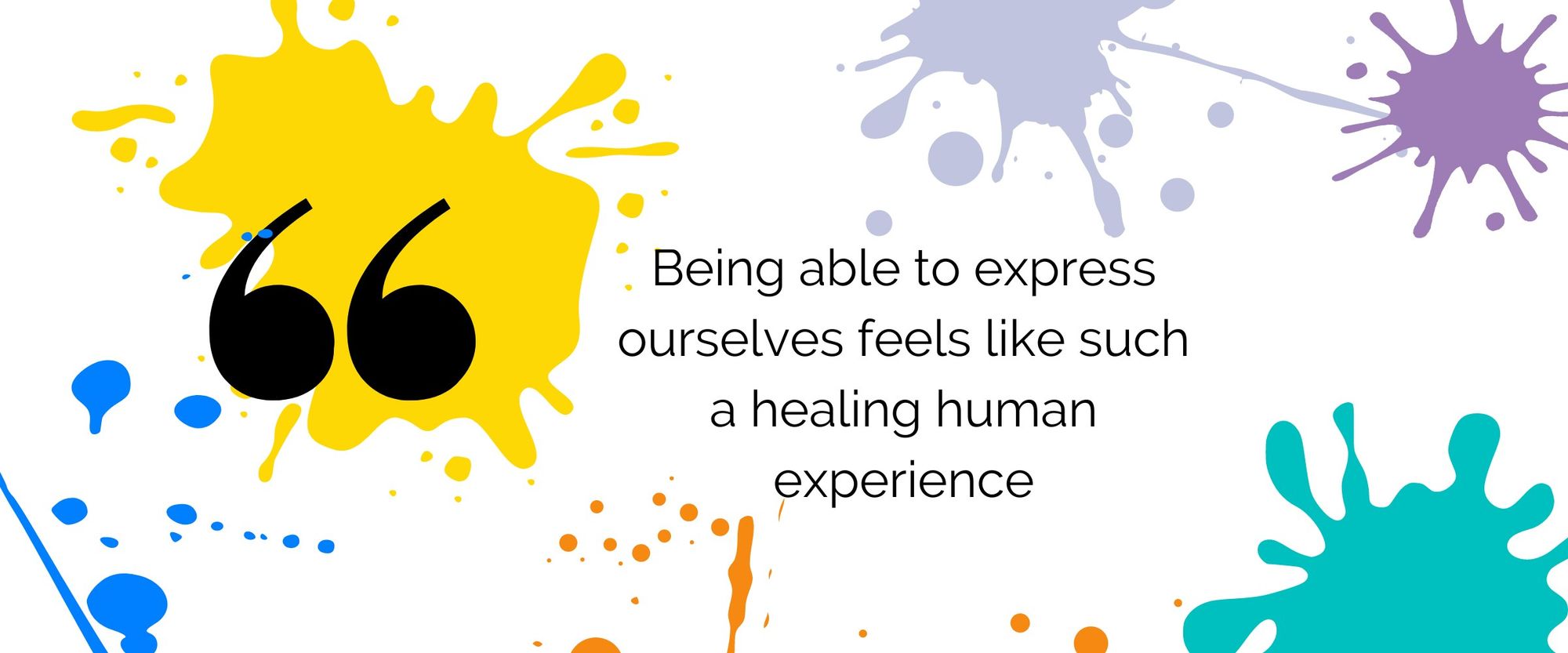 "By the age of eight, seven in 10 children report at least one ACE, and one in 10 children report three or more ACEs," Anna Mankee-Williams, senior research fellow and ATTUNE project lead at Falmouth University, tells us. "Evidence suggests that ACEs have mental health impacts across the lifespan, and reduce life expectancy by up to 20 years." Understanding the mechanisms by which ACEs, and individual and wider environmental factors, impact mental health and influence resilience and recovery, are important as we plan health, care, and educational provision into the future.
As Anna explains, art therapies are emerging as important approaches for the treatment of childhood trauma, and the evidence so far suggests that arts-based interventions, like the ones offered on the ATTUNE project, can improve young people's sense of achievement, self-confidence, self-esteem, social skills, conflict resolution, problem-solving, relationships, and their sense of belonging. So far, the young people on the project have participated in a number of different art forms – Annie and Lucy*, both 13 years old, are two such participants.
"So far, with ATTUNE I have done a photography course," Annie says. "The aim of the photography project was to have a zine on mental health, and what can make mental health better. I think that taking photos actually really does help mental health, although it doesn't work for everyone. But it definitely worked for me, because I had the motivation to get out and take photos, and I knew I almost had to for the project.
"I'm interested in these projects because I have gone through a lot of stuff, which has caused me to go through CAMHS and other mental health services, and I want to try to find different methods of help for other people other than me. I want to try to help research to do with the fact that some people don't cope the same, but photography, and recording, and everything like that can help with those types of things."
Lucy has also completed a photography course, as well as a gaming project – experiences she says she looks forward to adding on to future college applications.
"I think they were quite fun, and they gave me a new aspect of what the community is doing for young people," Lucy says. "The best thing about this project is meeting other people who are interested in the same stuff, and it shows that you're not alone."
Putting you in the picture
There are so many ways for us to express ourselves. Moving forward from the compassionate foundation that Edward Adamson laid such a long time ago, into a digital age – with the help of therapists and professionals, or in small ways in our daily lives – forget the end project, the only thing that matters is that you're expressing yourself. After all, aren't we all a work in progress?
*Names have been changed.
---
Visit the Counselling Directory to find out more, or speak to a qualified counsellor.