NEWS
A Weekend in Mental Health
---
New year, new headlines: we share some of the biggest mental health news that you might have missed
With January well and truly in full swing now that most of us are back to work after the holidays, it's easy to fall behind with what's going on in the world. We share some of the biggest mental health headlines of 2020 (so far) that you might have already missed.
Celebrities Lady Gaga, Katy Perry, and Paul Merson open up about mental health struggles
This past weekend saw three more celebrities speaking out candidly about their experiences with mental health.
As part of Oprah's 2020 Vision: Your Life in Focus tour, Lady Gaga spoke candidly about her experiences with post-traumatic stress disorder (PTSD), fibromyalgia, her triggers, and how she struggled to process trauma without the opportunity to speak with a doctor or therapist.
"I was raped repeatedly when I was 19 years old, and I also developed PTSD as a result of being raped and not processing that trauma," Gaga explained.
In addition to sharing her own experiences, the singer and actress went on to advocate for mental health classes and better mental health education in schools. She said: "Mental health is a medical condition. It should be treated as a medical condition. It should not be ignored."
In an Instagram video that has since been viewed almost 3 million times, Oprah thanked Gaga for her strength, vulnerability, and for sharing her truth.
This weekend, Katy Perry also opened up about her experiences dealing with depression in an interview with Vogue India. She said: "I became depressed and I did not want to get out of bed. In the past, I had been able to overcome it, but this time something happened… I had to really go on a mental health journey."
Former Arsenal star Paul Merson also opened up about his struggles with mental health, addiction and suicidal thoughts. Hoping to help others open up about their own mental health struggles, the former football star shared his experiences ahead of the start of the FA Cup 'Take A Minute' campaign. Created by Public Health England's Every Mind Matters, the Football Association and Heads Together's Heads Up campaign, the start of each third-round FA Cup match over the weekend started 60 seconds later to encourage people to take a minute to consider their wellbeing.
Children's mental health A&E admissions jump 330% since 2010
More and more children are being made to wait for longer to gain vital help and support for ill mental health, it has been revealed. Thanks to a reduction in community services and rising numbers seeking help for mental health issues, emergency admissions at A&E departments have seen a steep rise over the past decade.
This news comes as new data released suggests that NHS mental health trusts are restricting services for children who are not severely unwell. An analysis of referral criteria used by 29 mental health trusts revealed just a third of patients with severe or significant conditions were accepted. Six out of 29 trusts were found to accept referrals for children with all severities of mental health problems.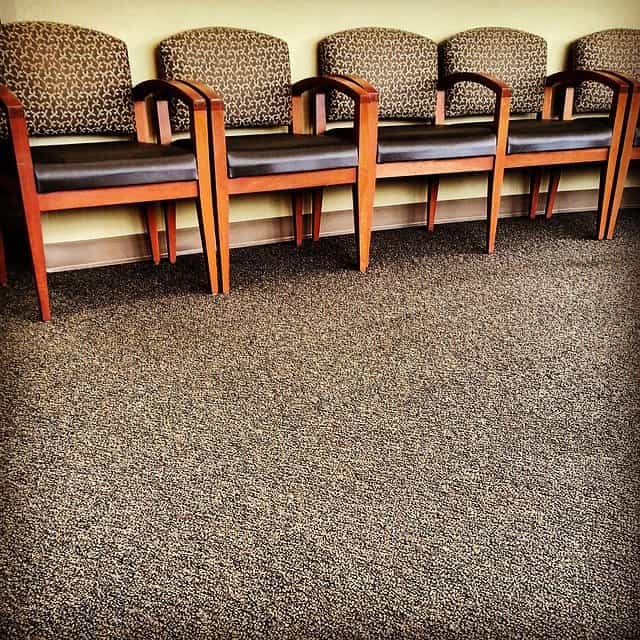 This reveal came just days after a new survey revealed 43% of doctors tell parents that NHS services are too overwhelmed to help, with four in 10 suggesting that parents seek private care for children struggling with anxiety, eating disorders, depression, or self-harm.
It was revealed in 2018 that as many as one in four children were being rejected for mental health referrals, as demand increased by 26% in the space of just five years. Since then, it has been revealed that over the past two years, mental health services have seen a 45% increase in demand for those aged 19 and under.
In some areas, young people currently face delays of up to 18 months for vital mental health support. This latest survey revealed that 54% of those aged 11-18 who are referred for CAMHS specialist support are rejected for treatment, despite GPs only referring those in greatest need. Of those who were accepted, 27% faced three to six months wait time, with a further 28% facing up to a 12-month wait for support. 73% of GPs surveyed believed that the NHS children and young people's mental health services have gotten worse over the past year, despite government pledges, initiatives, and extra funding.
In a separate poll, it was revealed that only 31% of parents had been able to access treatment for their child through CAMHS. Of those able to access support, 71% thought CAMHS had provided good or very good care.
Despite these worrying figures, an NHS England spokesperson said: "Actually, record numbers of children and young people are being treated for mental health conditions, waiting times are improving significantly, and the NHS is ahead of its target to treat 70,000 more children every year by 2020."
In a bid to raise awareness that homelessness doesn't always involve living on the streets, the Welsh Government has launched a new campaign. Aiming to raise awareness of the young people at risk of or experiencing homelessness, the new initiative follows research that revealed people overwhelmingly connect homelessness only with sleeping rough, rather than temporary hostel stays, sofa surfing, night shelters, and B&Bs.
Shelter Cymru Director, Jon Puzey, commented: "We know the earlier and more often someone experiences homelessness, the more likely they are to develop complex issues that might mean they become homeless repeatedly throughout their adult life. That's why it's so important that we make it a priority to prevent youth homelessness."
---
Finding help and support
If you are worried about your mental health, it's important to speak out and seek help. Discover more about how therapy can help, book an appointment with your GP to discover how you can access local mental health services free of charge, or discover where you can get help for a wide number of issues.
If you need to talk with someone now, call the Samaritans on 116 123 free of charge, 24/7.
If you are worried about the mental health and wellbeing of a child or young person, discover more about how you can help support them, or discover more about how Childline or the NSPCC may be able to help.
Find out how homelessness may affect your mental health, or find out how Crisis or Shelter may be able to help with housing advice, homelessness, and more.