Research into long Covid has revealed promising results that a diagnostic test could be developed in the future
Most people who catch Covid will recover fully within 12 weeks, but for some, the symptoms linger. Long Covid is the name we've given this condition which has been likened to ME/CFS by some. So far there doesn't seem to be a pattern of who develops long Covid and who doesn't. It can affect anyone of any age and the severity of Covid symptoms don't impact whether or not you'll go on to experience long Covid.
As we're learning more and more about Covid, research and funding have also been allocated to long Covid. Recent research by Imperial College London has uncovered irregularities in the blood of those with long Covid. These irregularities are a pattern of rogue antibodies and they could help doctors diagnose long Covid.
The researchers say they hope these early findings can lead to a blood test within the next six to 18 months. While the results have been described as 'exciting' by researchers, they were also quick to note that long Covid is a complex condition and further research is needed to investigate other factors so all types of post-Covid syndrome can be diagnosed and treated.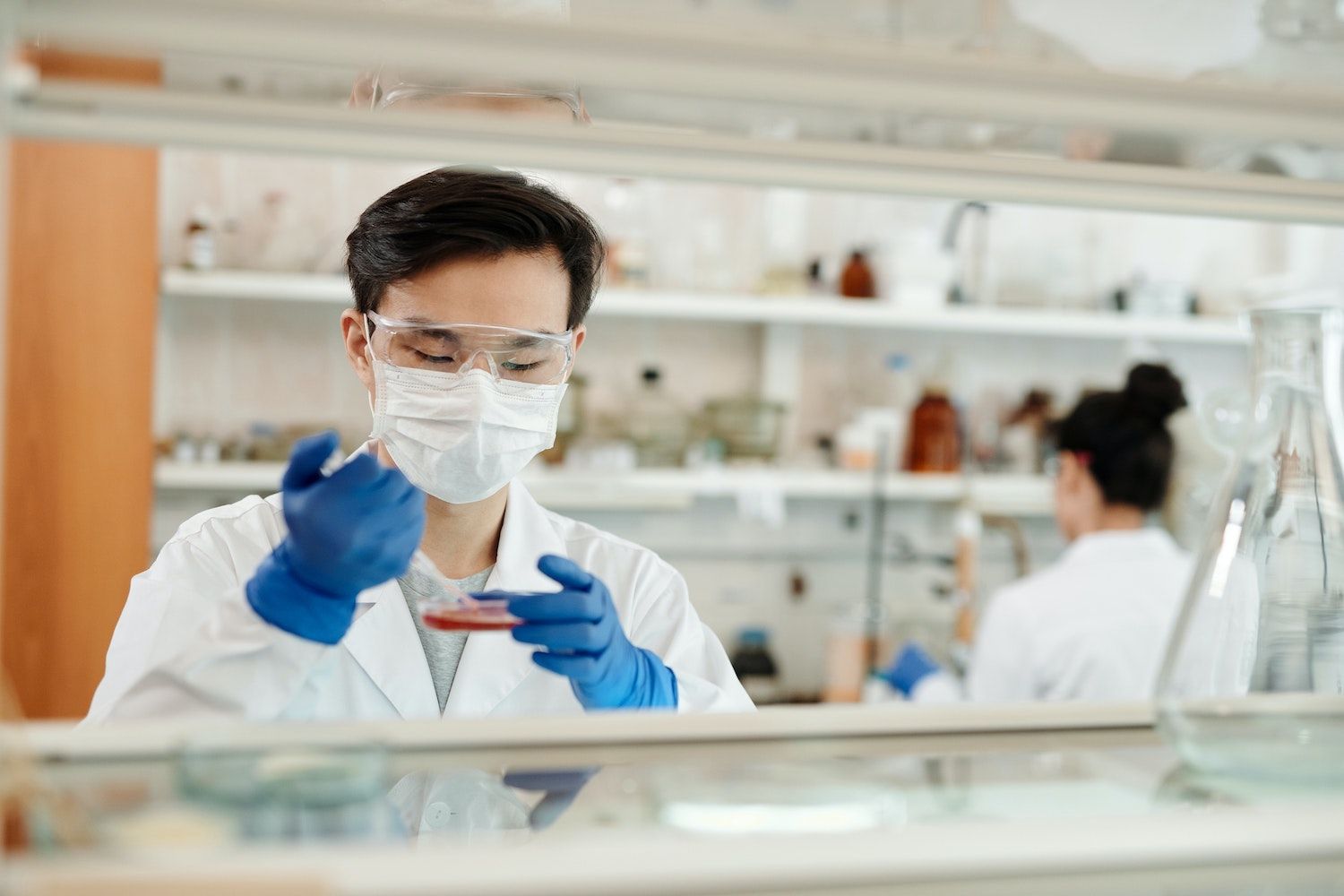 Lead researcher Prof Danny Altmann has voiced concern that the UK government's plans to "live with" Covid could be stoking the next wave of cases.
He also warned that amid these rising cases we still don't know if the vaccine has any impact on the chance of developing long Covid.
"If we're heading into a phase of 100,000 cases per day, and, we're saying that 10-20% of all infections can result in long Covid, I can see no certainty that we're not brewing those long Covid cases despite having a vaccinated population," he told the BBC.
There has also been criticism of the long Covid clinics set up by the UK government back in May. 89 clinics were promised and the guidelines stated that they should be doctor-led and should accept all patients regardless of whether or not they required a stay in hospital.
According to BBC Panorama, some of these clinics are not staffed by doctors and four are only seeing patients who had hospital treatment. Responding to this, the NHS reiterated that it's invested more than £134 million in long Covid services and has plans to set up 15 paediatric hubs.
With research of long Covid still in its early stage and with restrictions due to ease on Monday 19th July (including the lifting of mandatory mask-wearing), it's understandable that many are feeling anxious.
If you're worried, Psychotherapist and Counselling Directory member Kirsty Taylor shares some advice for easing anxiety in our feature, The great mask divide.
And if you are living with long Covid, know that you're not alone. If you're keen to explore different treatment options, you may be interested to read more about hypnotherapy for long Covid.
Research is ongoing and though there are people out there who don't seem to be listening to concerns, there are many who are.
---
If your mental health is suffering as a result of long Covid, you can connect with a therapist remotely via Counselling Directory.
And if you want to explore hypnotherapy as a treatment option, visit Hypnotherapy Directory to connect with a hypnotherapist today.